Gong Li Said She Couldn't Take A Pic With A Fan 'Cos Of This Reason; Netizens Say She Is Lying
The actress, who lives in Paris now, was spotted by the fan when she was shopping.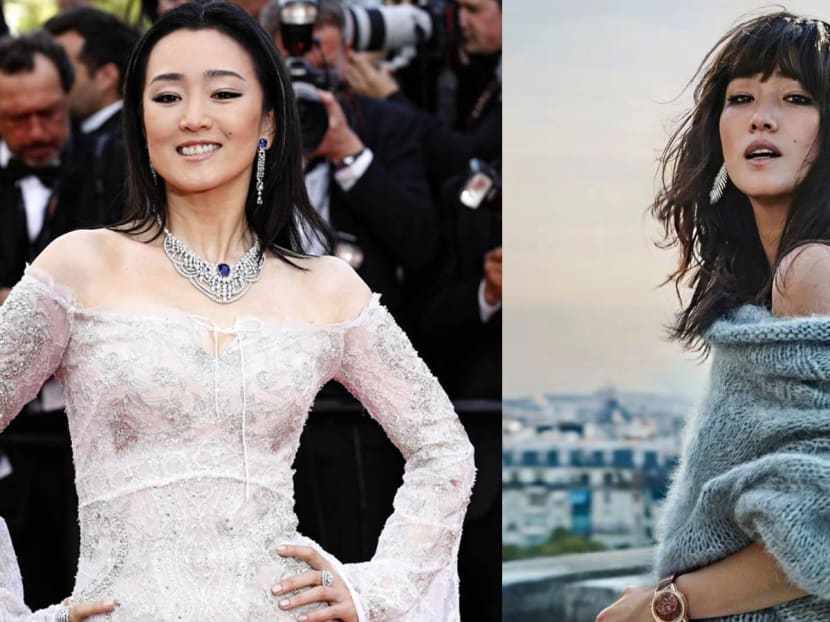 There are few things as thrilling as running into your idol. For a fan of Gong Li, his dream came true on May 23 when he bumped into the actress while she was shopping in a luxury store in Paris.
Though Gong Li, who married 72-year-old French composer Jean-Michel Jarre in 2019, was trying to look incognito, she was still recognised by the fan who summoned up his courage to ask the 55-year-old star for a photo. Sadly, she declined his request, saying that her management company doesn't allow her to snap pics with fans.

Instead, she would give him her autograph, which he happily accepted. He then went online to gush about his experience meeting the actress, at the same time, raving about how beautiful she is in person.

After his account went viral, netizens quickly took to the comments section to accuse Gong Li of lying.

"Most stars are allowed to take photos with their fans, so why not Gong Li? Her excuse doesn't really make sense," one said.

Another added, "She's such a big star! She doesn't need to listen to what her company says. It's clear she just didn't want to take a photo 'cos she's not dolled up."
Netizens also posted pics of Gong Li that were taken last August, saying that the actress "would have been scolded by her company for putting on weight" if they are as strict as she claims they are.

Well, at least she didn't kick her fan like what Na Ying did, right?
Photos: PBE Media