Here Are This Year's Star Awards Top 60 (Yes, Not 40) Most Popular Artistes
So who still didn't make it to the Top 60?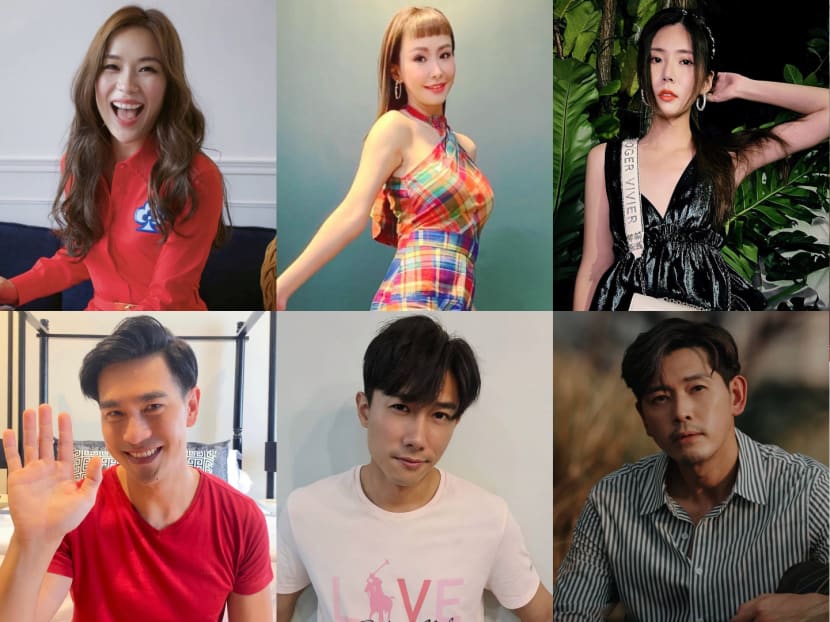 The acting categories aren't the only ones with more nominees at this year's Star Awards — the voting-based popularity race has also expanded to become the Top 60 Most Popular Artistes, instead of the usual Top 40.
The number of winners, however, remains the same (yup, it's still going to be the Top 10 Most Popular Female Artistes and Top 10 Most Popular Male Artistes standing on stage on April 18), which means the competition is even more intense for the artistes, who missed out on their glamour night out last year when the 2020 event was suspended due to the COVID-19 pandemic.
The contenders were just announced at a virtual press conference this afternoon (Mar 9), so without further ado, here is the complete list of the Top 60 Most Popular Male and Female Artistes:
Top 30 Most Popular Female Artistes
1. Aileen Tan
2. Ann Kok
3. Belinda Lee
4. Bonnie Loo
5. Carrie Wong
6. Chantalle Ng
7. Chen Ning
8. Dawn Yeoh
9. Denise Camillia Tan
10. Eleanor Lee
11. Felicia Chin
12. He Yingying
13. Hong Huifang
14. Hong Ling
15. Jasmine Sim
16. Jayley Woo
17. Jesseca Liu
18. Jin Yinji
19. Ke Le
20. Kimberly Chia
21. Lin Meijiao
22. Lina Ng
23. Mei Xin
24. Michelle Wong
25. Paige Chua
26. Pan Lingling
27. Rebecca Lim
28. Tay Ying
29. Ya Hui
30. Yvonne Lim
Top 30 Most Popular Male Artistes
1. Chen Shucheng
2. Chen Tianwen
3. Chen Yixi
4. Darren Lim
5. Dennis Chew
6. Desmond Ng
7. Desmond Tan
8. Edwin Goh
9. Guo Liang
10. Henry Thia
11. Ian Fang
12. James Seah
13. Jeffrey Xu
14. Joel Choo
15. Joshua Tan
16. Marcus Chin
17. Pierre Png
18. Pornsak
19. Rayson Tan
20. Richard Low
21. Romeo Tan
22. Shane Pow
23. Shaun Chen
24. Xu Bin
25. Yao Wenlong
26. Zhang Wei
27. Zhang Yaodong
28. Zheng Geping
29. Zhu Houren
30. Zong Zijie
These 60 names were identified through a poll of 1,000 people from a wide demographic across Singapore's population as conducted by an accredited market research company.
Artistes are eligible for the award if they have a valid term contract with Mediacorp during the qualifying period, have played the lead role or been the main host in at least one eligible programme, or played the supporting role or been an episodic host in at least three eligible programmes or at least 30 episodes out of all eligible programmes during the qualifying period.
The qualifying period ranges from January 1, 2019 to December 31, 2020.
Some Mediacorp artistes we were surprised to see excluded from the Top 60 are Star Search 2019 champ Zhang Zetong, who scored his first lead role fresh off the talent competition in last year's All Around You; Ayden Sng, who made his leading man debut at around the same time in Loving You; and Sheila Sim, who was in several productions including Daybreak and both seasons of How Are You? from 2019 to 2020.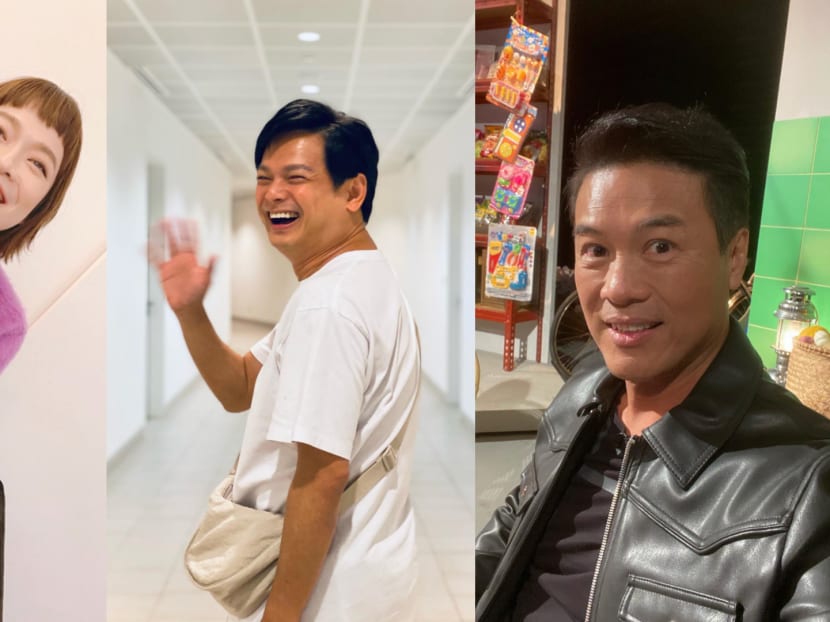 In the running for their potential 10th trophy — which will mark their ascension to the coveted All-Time Favourite Artiste ranks — are Felicia Chin, Zheng Geping, and Dennis Chew. Meanwhile, Dasmond Koh, who clinched his 10th win at Star Awards 2019, will finally get to 'graduate' this year.
Fans should know that there will no longer be telepoll voting. This year, the Top 20 will be determined by online voting, which make up 50 per cent of the results; the initial poll results make up the other 50 per cent of the outcome.
Said Angeline Poh, Chief Customer & Corporate Development Officer of Mediacorp: "We are excited to announce the Top 60 nominees for the Top 10 Female and Male Artistes in recognition of their talent and the hard work over the past two years. This award has been a key highlight for the annual Star Awards, and is closely watched by the public. Making it to this list is a testimony to the appeal of the artistes. We welcome fans to join the action by voting to support their favourite stars."
Good luck, everyone!
Online voting will commence on March 10, 12pm and end on April 18, 8pm.
Voting is open to anyone with a valid Mediacorp account, and each person can only cast one vote a day for each category.
The results will be announced live at the Star Awards 2021 show.
Catch meWATCH's Live Commentary of Star Awards 2021 from 3.30pm - 10pm on meWATCH, or Mediacorp Entertainment Channel on YouTube on Sunday, April 18 2021.
The Walk Of Fame will be from 5pm - 6.30pm, on meWATCH, Ch 8, Ch U and Mediacorp Entertainment Channel on YouTube on the same day. It will be followed by the Main Awards Show from 7pm - 10pm on meWATCH, Ch 8, Ch U and Mediacorp Entertainment Channel on YouTube.
For more information, visit mewatch.sg/sa2021.
Photos: Artistes' Instagram accounts