Jackie Chan And Eric Tsang Rumoured To Have Attended Same Party As Hongkong's First COVID-19 Infected Police Officer
Were they really at the same restaurant?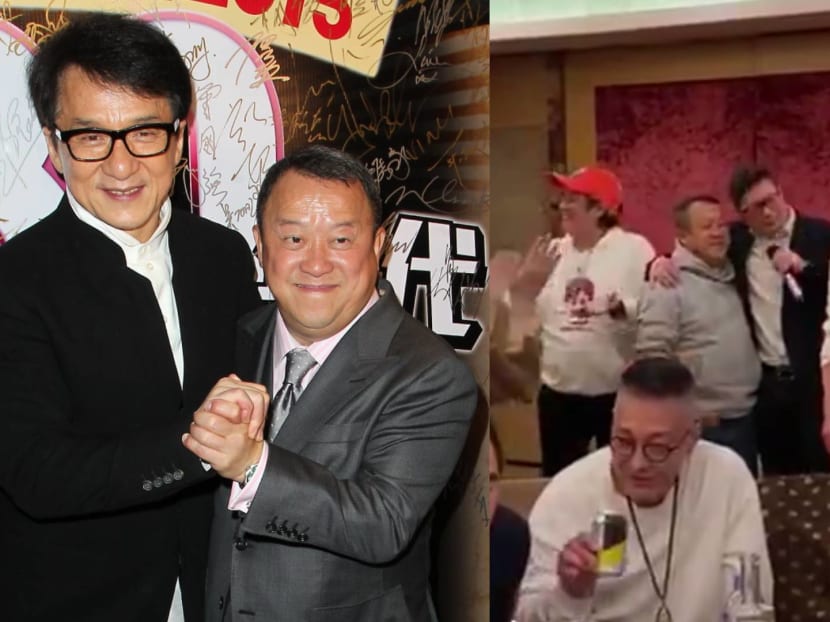 Well, it's starting to look like their get-together was really the worst idea ever. On February 21, the Hongkong police force confirmed that 59 officers were placed under quarantine after attending a retirement party with a 48-year-old colleague who later tested positive for the virus.
According to health officials, four of the officers — as well as the infected policeman's wife and mother-in-law — are displaying symptoms of the illness as well.
Rumours soon began spreading on social media that Jackie and gang were at that very same banquet, which means they may have been placed under quarantine as well.
However, others were quick to denounce it as fake news. "Jackie Chan and the Commissioner of Police were not at the same gathering, it's a different one," one pointed out, while another urged everyone not to simply believe and share false information.
Sure enough, further investigations have found that the two events did take place at different locations. While the infected officer was at a seafood and roast goose restaurant in the island's Western District, Jackie and co. were at the Yau Yat Chuen Garden City Club in Kowloon.
According to a quick Google Maps search, the two districts are about a half-hour drive apart, which means that Jackie, Eric, Alan, and all their karaoke buddies are safe… for now, at least.
Photos: Kris Cheng/Twitter, TPG, PBE Media