Jackie Chan Is Offering S$200K To Anyone Who Successfully Develops A Cure For The Novel Coronavirus
The star was previously accused of being all talk and no action amidst the ongoing crisis.
Ever since the Wuhan coronavirus started raging across Asia and beyond, celebrities have been using their platforms — and bank accounts — to show their support for those affected by the outbreak.
Not too long ago, Jackie Chan recorded a public service announcement video for Zhejiang Satellite TV, where he shared that he has been closely following the news about the epidemic, before confidently proclaiming that Wuhan and China must overcome it.
However, netizens were unimpressed and chided the martial arts superstar for being all talk and no action. "Why haven't you donated a cent even though you're so rich?" seemed to be a common accusation from the masses.
Whether he actually paid heed to the criticism or not, Jackie has since stepped up to the plate. On Tuesday night (Feb 4), the 65-year-old took to Weibo to express how moved he was by people doing their part to help, from donating masks to boosting the public's morale with song.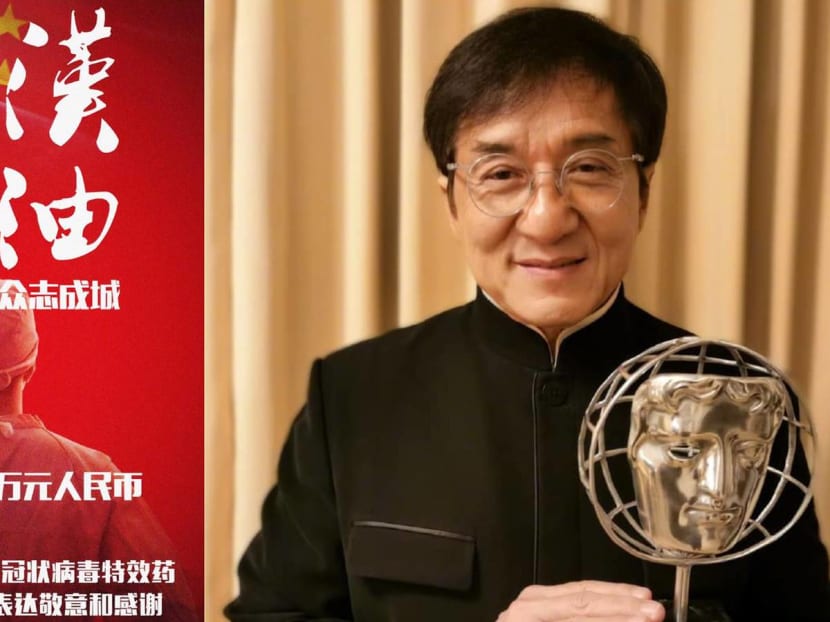 While Jackie did not mention anything about making a donation, he did bring forth, in his own words, a "naive" idea of his.
"If anyone, be it an individual or an institution, is able to produce an effective cure for the virus, I wish to give them 1mil yuan (about S$197,000) as a token of my gratitude," he wrote. "I hope everyone understands that this isn't about the money (...) I just don't want to see people suffering and dying when they should be enjoying life."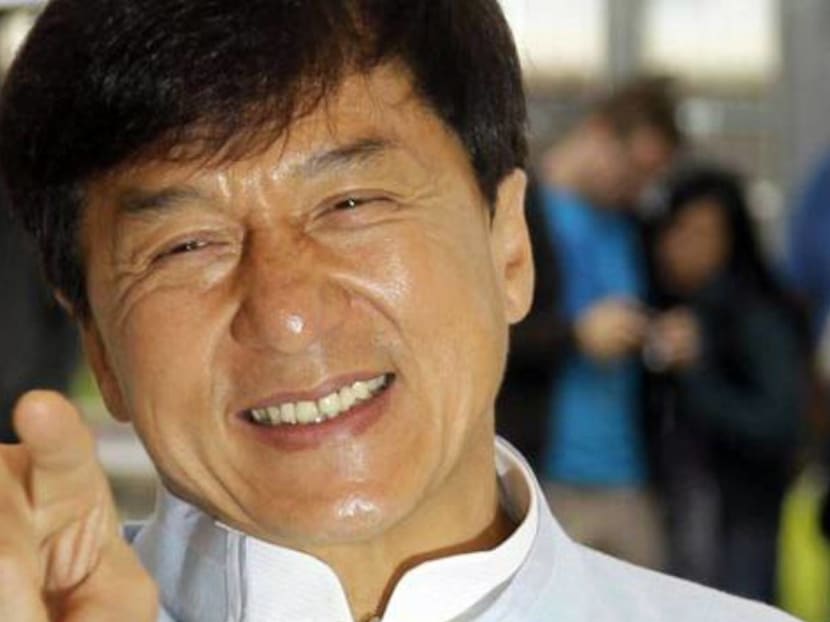 This time, the response from netizens was a lot more positive, with many praising Jackie for his generosity. Even one user, who initially remarked that the actor should be offering 10mil yuan (S$1.9mil) instead, eventually conceded that 1mil yuan is still a lot of money.
"Da Ge (Big Brother in Mandarin) is such a caring person," netizens concluded.
If you ask us, that's the kind of attitude everyone on the Internet should have, especially in such trying times.
Photos: Jackie Chan's Weibo and Facebook, Zhejiang Satellite TV screenshot