Jackie Chan's Ex-Mistress Elaine Ng Posts & Deletes Racy Pics Of Daughter Etta's Wife; Admits To Not Liking Her
Elaine's manager believes that the actress' relationship with Etta wouldn't be as bad as it is today if not for Etta's wife Andi Autumn.
It's no secret that Hongkong actress Elaine Ng, 47, who is perhaps best known as the former mistress and baby mama of action superstar Jackie Chan, isn't exactly on the best terms with her 21-year-old daughter Etta and Etta's wife, Canadian influencer Andi Autumn, 33.
However, it looks like their feud may have reached a dramatic new high after the latest saga.

On Tuesday (Jun 29), Elaine posted a few racy photos of Andi on Facebook with the caption, "Thank you for using other people's lives in exchange for your own gain."
She deleted it a few seconds later, but not before some very on-the-ball netizens managed to take screenshots.
The next day, Elaine reposted a lengthy statement from her manager Ah Wen confirming that — surprise, surprise — Elaine isn't fond of her daughter-in-law, but it has nothing to do with her sexual orientation.
According to Ah Wen, it's been over six months since Elaine and Etta were in contact with each other. Every time Elaine tried to reach out to Etta through text, she would get an angry phone call from Andi telling her off.
Even Ah Wen's attempts to get through to Etta back in January were met with the following cold replies from the latter: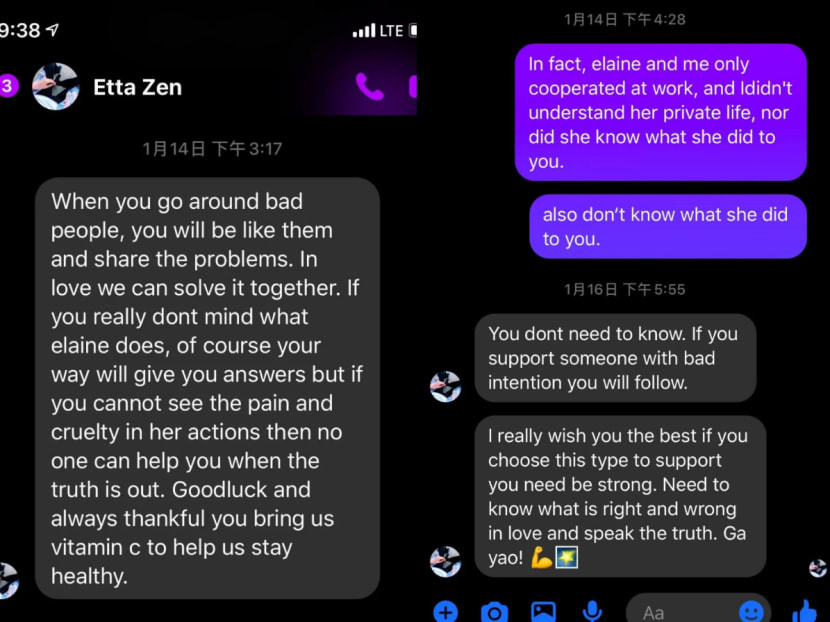 Ah Wen then recalled the first time Etta brought Andi from Canada to Hongkong to introduce to Elaine, and spoiler alert: it didn't go well.
Although she was happy to see her daughter again after such a long time, Elaine tried to suppress her excitement and rattled off a few "house rules" instead.

This apparently infuriated Andi, who immediately started arguing with Elaine in English.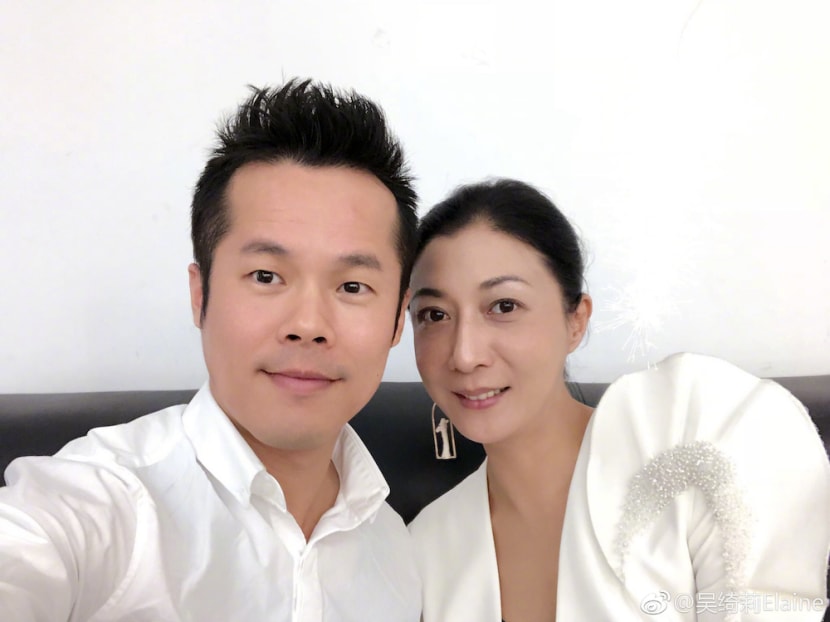 Etta later got into a huge fight with Elaine and demanded to live outside, putting a strain on their relationship.
Ah Wen believes that if not for Andi, things between Elaine and Etta wouldn't be as bad as they are today. He also confirmed that Elaine "doesn't have a good opinion of Andi", but stressed that "it has nothing to do with her sexual orientation", but with her "character and behaviour".
"What's the difference between a child and a person who cannot afford to be financially independent, yet tries to get their way by throwing tantrums and making a big fuss?" Ah Wen wrote. "I told them that no one is discriminating against them. I myself am gay, and I don't feel discriminated against."
Etta and Andi are known to have struggled financially in the past, and Elaine has complained about Andi refusing to get a job 'cos she "doesn't like to work".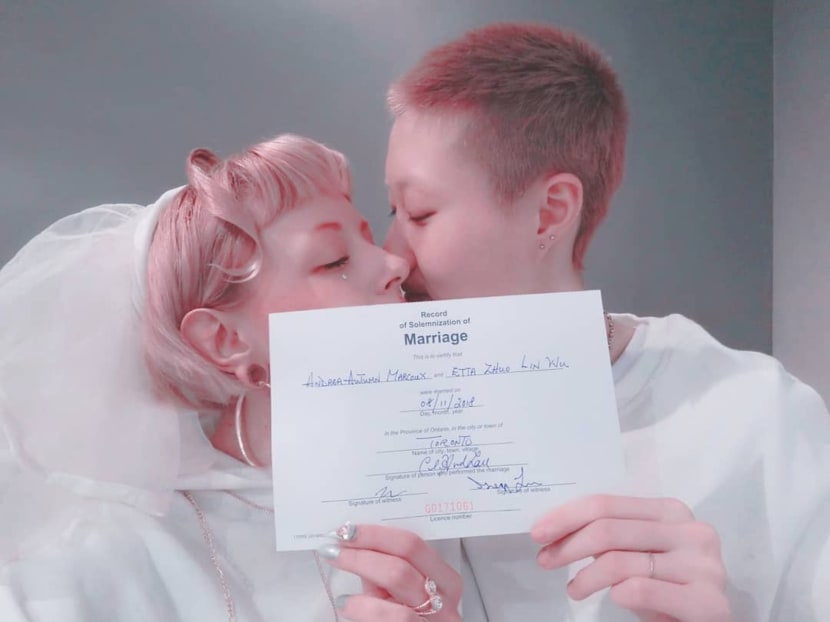 Of course, there are things Etta has done that Ah Wen does not condone either, such as "emotionally blackmailing" her mother by saying things like, "You brought me into this world without my consent, so you have to be responsible for me and my wife."
"Elaine has given her daughter enough freedom to talk about love and get married, which means Etta and Andi should be responsible for their own lives, learn to be independent, work hard, and learn to support themselves," said Ah Wen.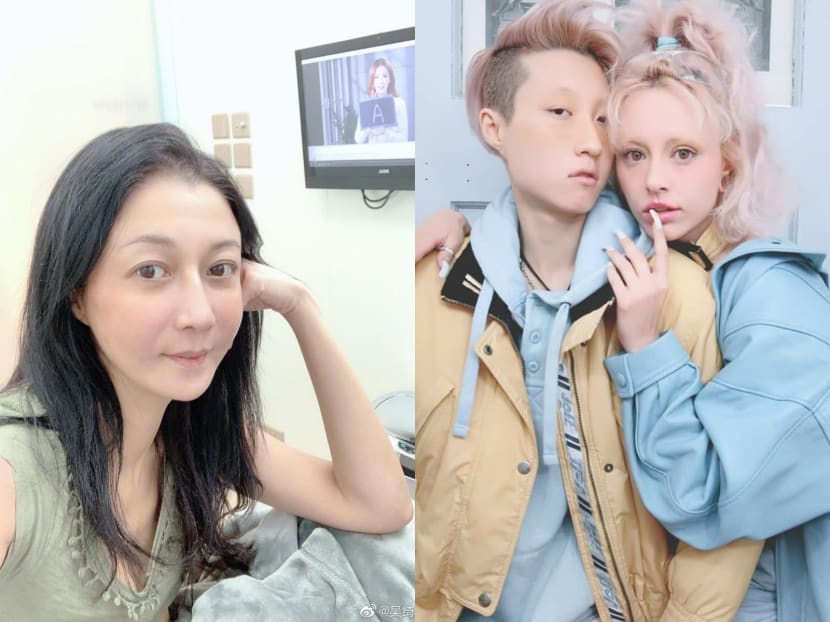 Photos: HK01, Elaine Ng/Weibo, 艾文的文HK/Weibo, Etta Ng/Instagram