Jimmy Lin's Wife Had To Make A Public Apology For Being A Bad Tourist In Italy
All she wanted was to take a nice photo on the famous Spanish Steps for her Instagram followers. But the treatment Jimmy Lin's wife Kelly Chen got from netizens was more like the Spanish Inquisition. The former model and her '90s popstar hubby are now holidaying in Rome and like every tourist visiting the city, they had to snap a photo with the famed Spanish Steps.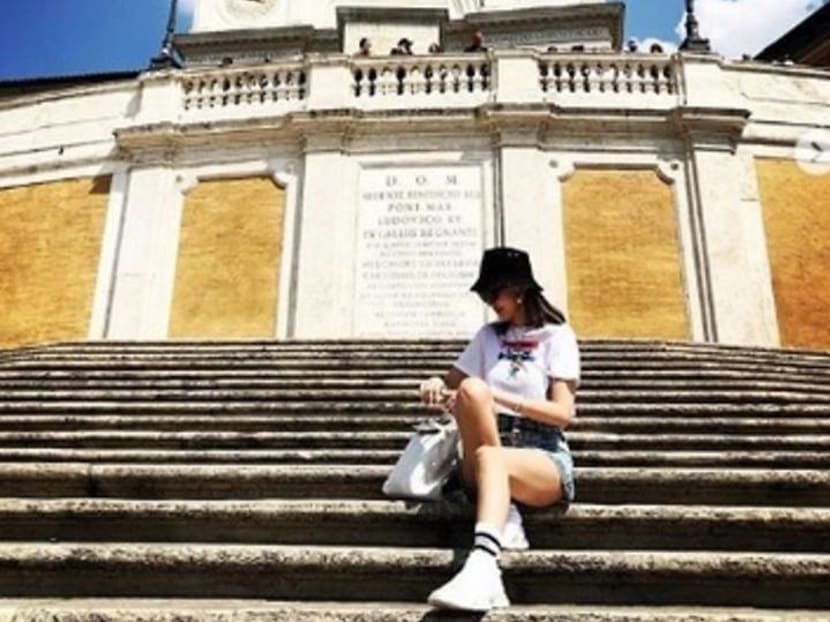 But when Kelly posted this pic of herself sitting on the historical monument on Aug 31, she didn't realise she had broken the law. Unbeknownst to Kelly and Jimmy, it's illegal to sit on the Spanish Steps now. To protect the 300-year-old landmark from wear and tear and vandals, authorities in Rome have made it illegal for tourists to sit or lie on the monument since August. While violators can face a fine of up to €400 (S$610), it's understood that Kelly wasn't fined for flouting the law.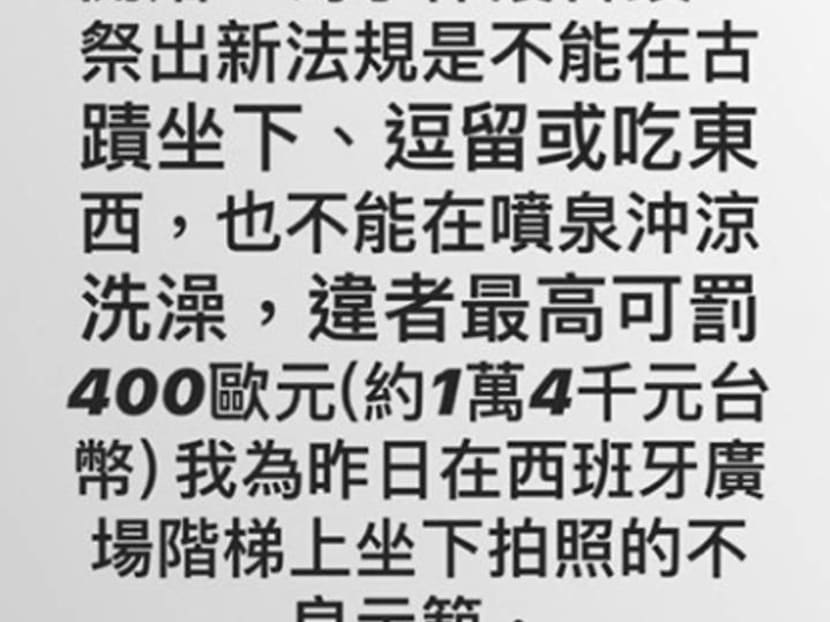 Netizens quickly flooded Kelly's IG with criticism and her boo-boo was also covered by many news websites. After deleting the photo, Kelly then posted this image on her IG where she apologised for her mistake: "So since August, the Rome authorities have come up with a new law that makes it illegal for anyone to sit, camp out, or eat anywhere near historical landmarks so as to preserve them. It is also illegal to bathe in the fountains there. Those who break the law can face a fine of up to €400. The photo I took while sitting on the Spanish Steps yesterday set a bad example. I am deeply sorry. Please remember this the next time you are here for a holiday."

Jimmy also posted the same message on his Instagram. But he also added this rejoinder along with screengrabs of news articles about his wife's faux pas: "This shows how fast information can spread in this age of new media. The Internet can make someone famous overnight but it can also destroy a person's reputation. As artistes, we need to lead by example. We need to be more mindful next time."