Justice Bao Actor Kenny Ho Called A "Has-Been" After He Was Seen Performing In An Obscure Chinese Mall
Netizens wondered why he would accept such an gig.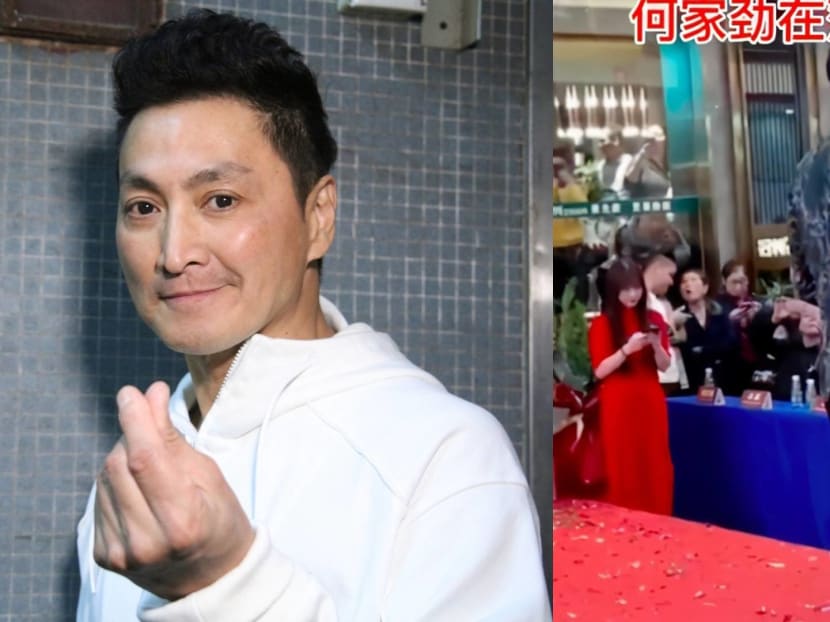 Remember Hongkong actor Kenny Ho? The former ATV artiste, best known for his role as Zhan Zhao in 1993 long-running drama Justice Bao, recently made an appearance at a mall in the Chinese city of Pingxiang. A video of him performing Justice Bao theme song 'The New Butterfly Dream' quickly made the rounds on social media and drew a range of reactions from netizens.

Kenny as Zhan Zhao in 1993's Justice Bao.


Some fans raved about how suave the 60-year-old looked and how he has barely aged since the '90s. Others, on the other hand, wondered why a star of his calibre would accept a gig at such an obscure location.
Comments ranged from how simple and cheap the stage looked to the "expressionless" audience that seemed uninterested in Kenny's performance.
"The stars that performed at the event are all has-beens," wrote one salty netizen.

There were also fans that speculated that Kenny, who is a successful businessman in his own right, was probably performing out of interest.
After three decades in showbiz which saw him starring in movies like The Storm Warriors and Singapore's Love Cuts with Zoe Tay, Kenny decided to make a career switch and faded out of the spotlight in 2011.
He started a health food company in Huizhou in 2014 and reportedly has a net worth of HK$100mil (S$17.6mil).