Kevin Cheng & Grace Chan Celebrate Younger Son's First Birthday; Calls Him Their "Ray Of Sunshine"
Kevin Cheng
, 51, and
Grace Chan
, 29, marked their younger son
Yannick
's first birthday on July 27 with a tropical-themed birthday party at home.
On Instagram, Grace, at the risk of sounding like a broken record , gushed about how quickly Yannick has grown up.

She also called him her ultimate ray of sunshine and thanked him for teeming [their] lives with overflowing smiles, laughter and happiness .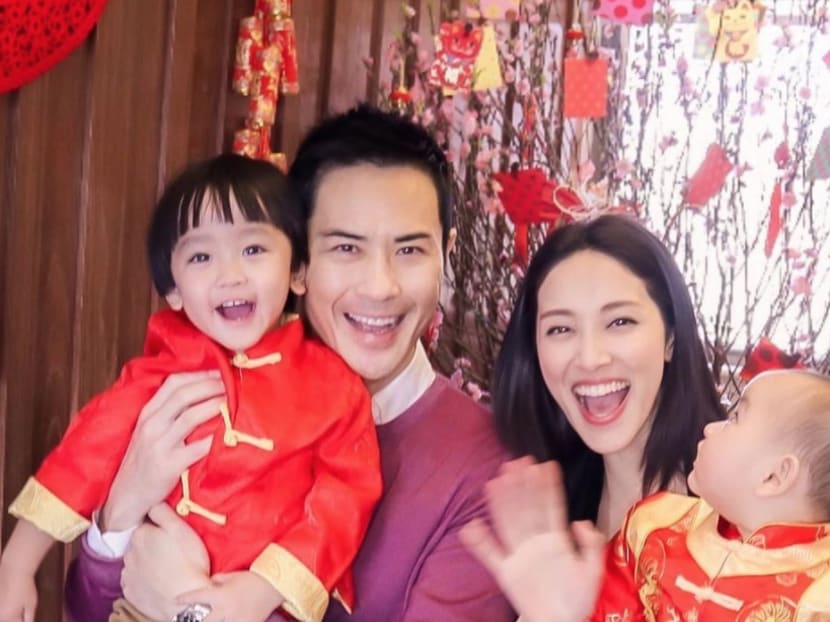 After looking at Grace's pics, netizens commented on how much Yannick looks like his mum, especially his eyes. They also noted that Grace's genes seem to be more dominant in both Rafael and Yannick as they resemble her a lot more than Kevin.
That led to some very unnecessary comments about how it's a "pity that the boys won't grow up to look like their handsome dad".

Other netizens quickly set them straight by pointing out that "kids will grow into their features" and that "the boys will look very different once they lose their baby fat".

Photos: PBE Media