Lin Chiling Just Announced That She Is Married
And her hubby is not Jerry Yan.
She's known as one of showbiz's most eligible single women. Well, not anymore. Taiwanese beauty Lin Chiling surprised everyone today (Jun 6) when she announced on her social media that she has gotten married. "Love and bravery. I'm married," the 44-year-old model wrote. "The love and support everyone has given me all along makes me feel really blessed. To every dearest one of you, let us be happy together." She then tagged the name of her husband, Japanese actor and popstar Akira.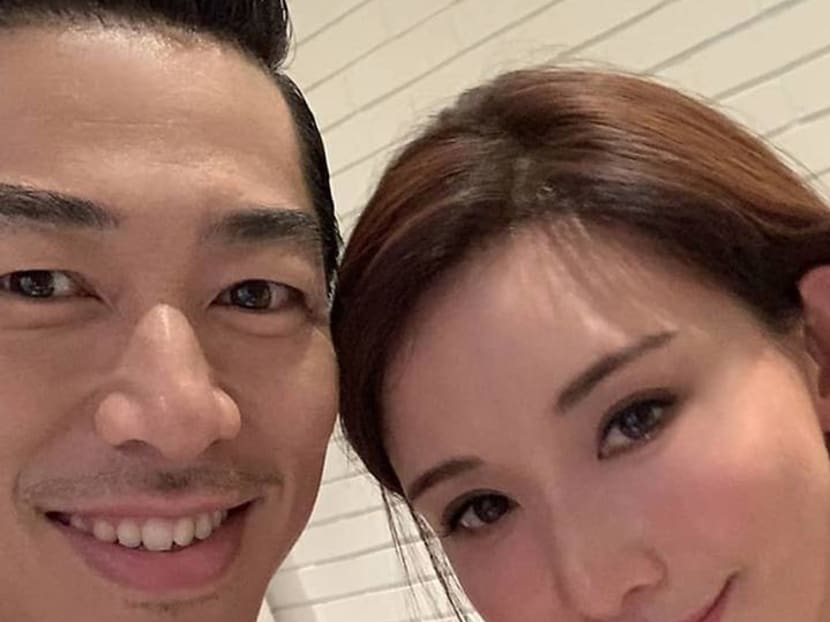 The news would undoubtedly break the hearts of fans who were hoping to see Chiling walk down the aisle with her on-off boyfriend of 17 years Jerry Yan. But hey, it's his loss, right?

Chiling, who told 8days.sg last year that she really wants to be in love before its too late, also posted this photo she took with her husband.
The 37-year-old Akira, whose real name is Ryōhei Kurosawa,is a member of J-pop group Exile. The actor also posted a message on his social media account to announce the good news, writing that he had met Chiling when they were starred in the play Red Cliff together eight years ago. "Miss Chiling and I continued to maintain a good friendship. We started dating at the end of last year, which deepened our feelings for each other. And we decided that we can go through life hand in hand as partners," Akira wrote.

"Despite her busy schedule, Miss Chiling would always place her family and the people around her first, and through different activities, would reciprocate the love and support her fans give her, he added. When I look at her and how much love and bravery she shows every day, and how she has a very strong sense of responsibility and how warm she is, it strongly drew me to her. No matter the occasion, she would always welcome and accept me with a smile. That gentleness is what makes me want to give her the greatest happiness.

Let's hope the next time Akira talks about Chiling, he would refer to her as 'my wife' instead of 'Miss Chiling'.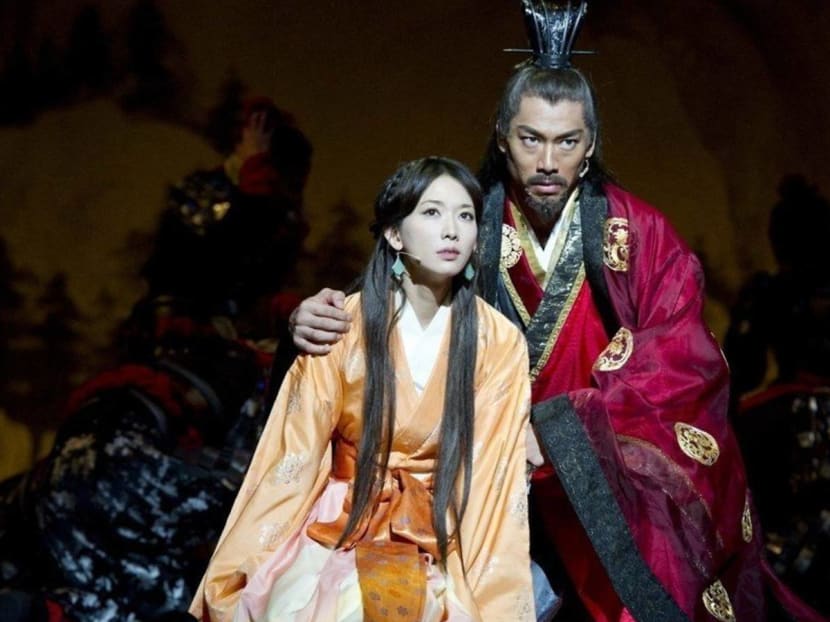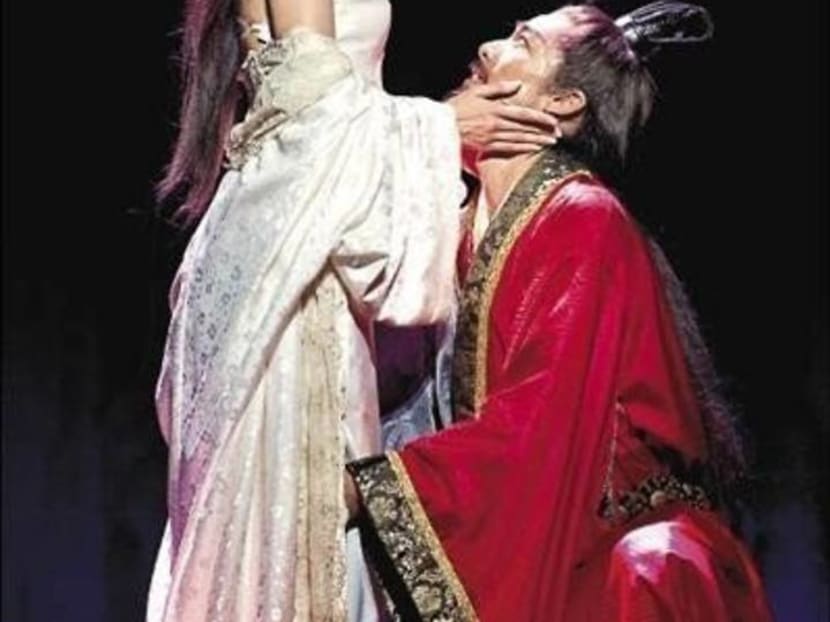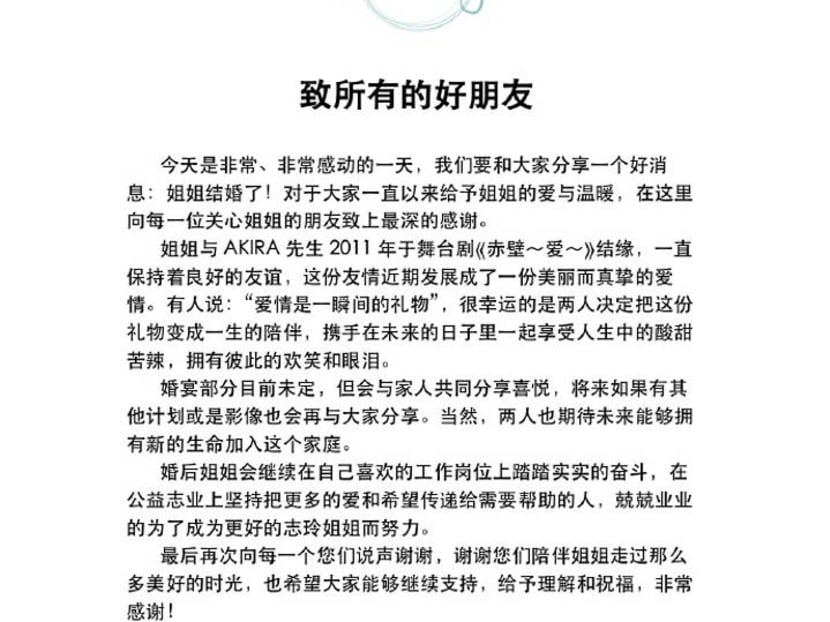 Chiling's work studio also released a statement announcing the news, adding that the couple has not decided if they are going to throw a wedding banquet.