The Most Memorable Moments In Star Awards History
From Fann Wong's unforgettable speech to Rui En's infamous facial expressions.
Let's put this out there now: We lurve the Star Awards. We think it's more exciting than the Oscars, more relatable than the Grammys and, yes, even more fun than the Golden Globes. Since its inception in 1994, every Star Awards has been a jaw-dropping, eyebrow-raising and heartstrings-pulling affair, thanks to the reel-life dramas on TV and the real-life dramas that spill onto the stage (ahem, Huang Yiliang and Lin Meijiao). So much so that we often find ourselves talking about what happened weeks after… or at least until the next Star Awards.
So to celebrate the 25th anniversary of the Awards, 8days.sg has gladly bookmarked the most memorable moments from Star Awards history for your pleasure. So scroll down and enjoy your trip down memory lane.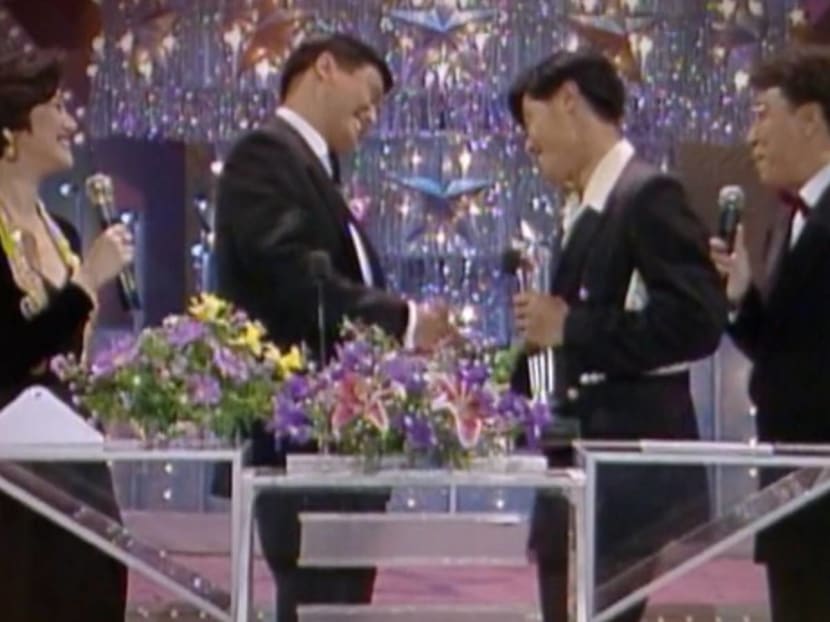 When: 1994

You may not remember much about the first Star Awards —a very green Fann Wong was one of the hosts, imagine that! — but you surely you can recall the appearance of Hongkong screen icon Chow Yun Fat, who presented the award for Most Popular Male Artistes while charming the crowd with his witty quips and movie star swagness. And it was his comment to Ah Ge Li Nanxing that is forever seared in our memory. "He kinda looks like me," said the cheeky movie legend. "I want you to never come to Hongkong 'cos [if you do] I won't be able to act again." They really don't make stars like they used to.


Chow Yun Fatt made us chuckle with his movie star realness.



When: 1995

Of the many, many, many speeches given over the years, none — and we say this with all confidence — has been parodied, referenced and talked-about more than Fann Wong's unforgettable speech at the 1995 awards. Clad in a yellow raincoat — also one of the most iconic Star Awards looks ever — the then-newbie Fann announced her arrival into the big leagues by sweeping three awards: Best Actress, Best Newcomer and Top 10 Most Popular Artiste. She also displayed her penchant for unforgettable bon mots. During her Best Actress speech, a shell-shocked Fann said: "Oh dear, Best Actress… I never thought I would get this [award] because I've only been acting for a year plus… what award can I win next year?" Those last seven words gave the Awards its first major controversy, causing a stir among viewers who thought Fann was being cocky. The actress would tell us years later that she couldn't stop crying for days after her boo-boo though we think that verbal faux pas sealed Fann's status as one the most sensational stars of our time.


Fann on stage with Zoe and Liping.






When: 1996

If we can pinpoint the moment when Star Awards fashion became one of, if not, the most anticipated part of the ceremony, it would be when Ann Kok went on stage to receive her Top 10 Most Popular Artiste Award in '96. The then-23-year-old, dressed in a diaphanous top that displayed her ample assets, had everyone, not just those in the now-defunct Harbour Pavilion but those watching on TV, sitting up and gasping for breath as she jiggled her way on stage. Who knew Ann had it in her? It also showed how an outfit can turn someone from merely popular to major star. And Star Awards fashion has never boring since.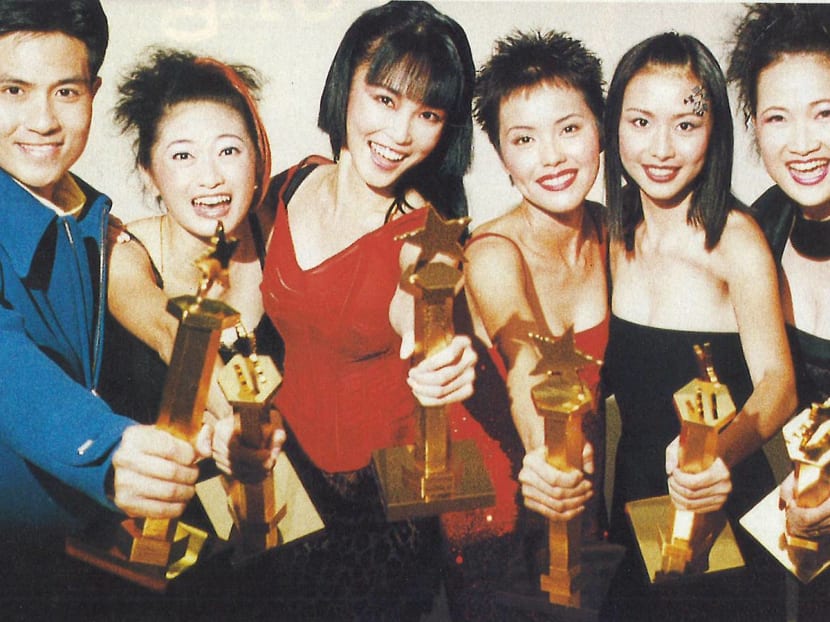 When: 1997

If you think being able to go on stage to receive an award now is tough, think again. Prior to 1997, there were only 10 Most Popular Artistes awards up for grabs — the Top 5 Most Popular Male and Top 5 Most Popular Female Artistes. In '94 and '95, the Most Popular Male and Most Popular Female Artiste awards were also given out to, well, the most popular Male and Female stars. Li Nanxing won the award in '94 and Chen Hanwei in '95 while Zoe Tay came out tops in both years. These two awards, regarded as more prestigious than Best Actor and Actress 'cos you know popularity trumps everything, were scrapped in '96. Then in '97, the Most Popular category was expanded and the Top 10 Most Popular Male and Top 10 Most Popular Female Artistes awards were born. It meant that more stars could go on stage and be recognised for their past year's efforts. And those who said then that increasing the number of awards would make it less exciting clearly spoke too soon.


The Top 10 Most Popular Artistes at the Star Awards in 1994. From left: Desmond Shen, Chen Liping, Aileen Tan, Chen Xiuhuan, Chew Chor Meng, Li Nanxing, Zoe Tay, Sean Say, Pan Linglinig and Terence Cao.




When: 1997

Everyone loves critiquing the fashion at the Star Awards. And while it's nice to marvel at the gorgeous gowns and sharp suits, it's almost always the fashion faux pas that gets everyone giddy with glee. So imagine how excited all the armchair critics must have been while watching the '97 shindig. From Fann's cockroach feelers eyelashes to Ann's dubious face tattoo, Jacelyn Tay's saran-wrapped hairdo to Cassandra See's wayang make-up and braids combo, Christopher Lee's now-iconic apron look to Chen Liping's garish hair extensions, the so-bad-it's-so-good fashion choices that year was one for the ages.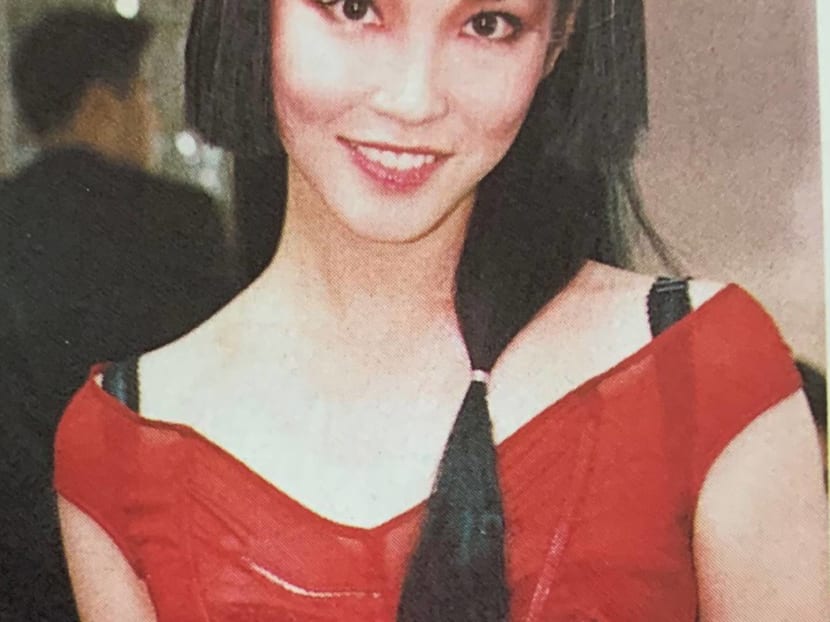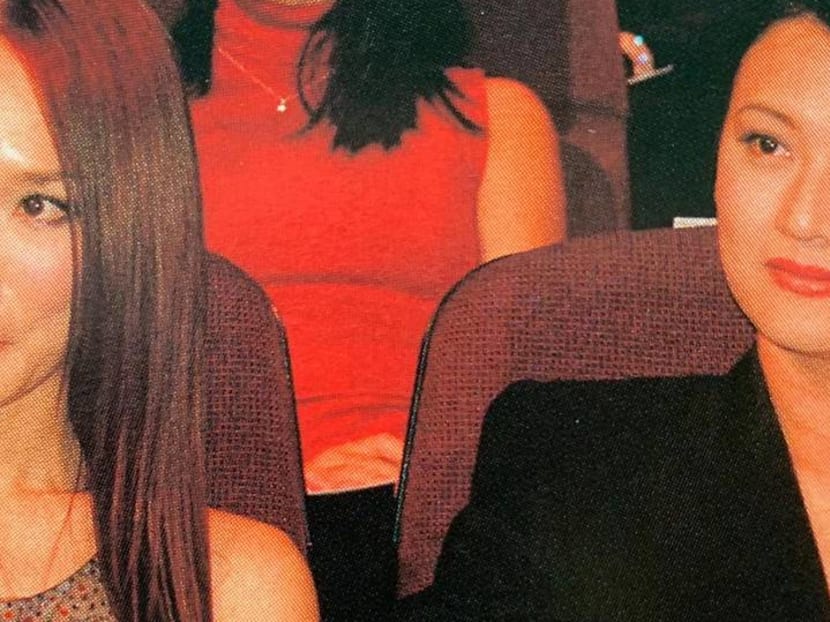 When: 2001

Chen Liping not popular? How can? Back in 2001, Aiyoyo's surprise ouster from the Top 10 Most Popular Female Artiste list sent shockwaves across the industry. After all, the perennially popular actress, who had lost 10 kilos before the awards and had looked smashing in an Escada pantsuit, was supposed to be a shoo-in. It was the first time one of Ch 8's marquee names failed to make the list and it showed that a) there's nothing as a sure thing, b) the biggest stars are not infallible, and c) the Top 10 segment is by far the most unpredictable part of the evening.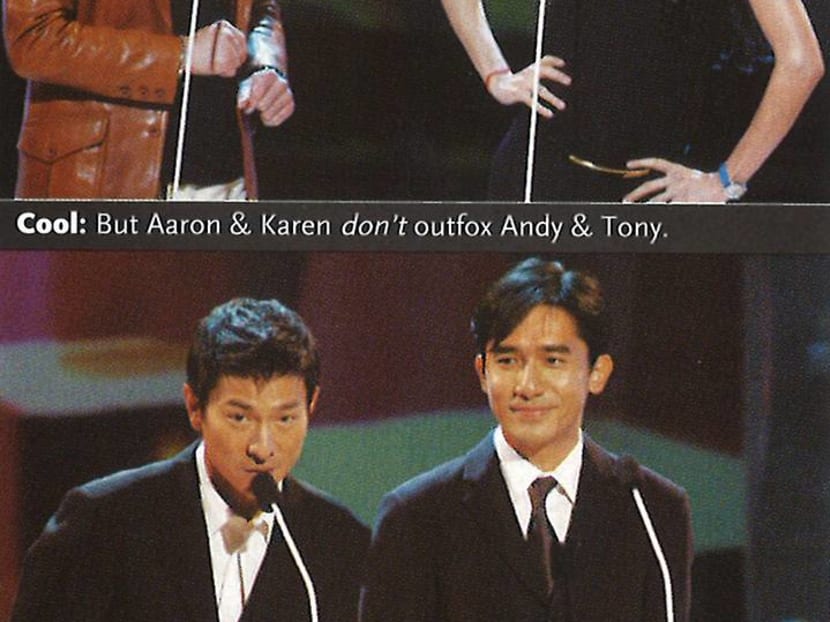 When: 2002

If there's one thing the Star Awards has in buckets, it's stars. And when you have foreign luminaries coming to grace the occasion, the star wattage gets upped a few notches. But no year burned as brightly as 2002 when the constellation of overseas stars was bright enough to rival the Milky Way. Enter Aaron Kwok. Andy Lau. Tony Leung. And if three of Asia's biggest stars were not enough for you our picky reader, there was also Karen Mok and the late Lydia Sum. Wow.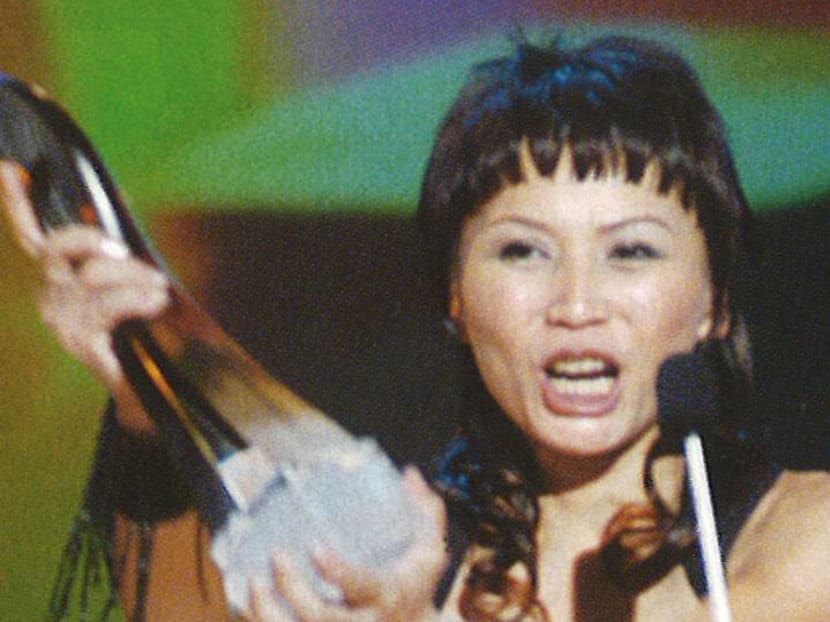 When: 2002

Before Jeanette Aw and Tay Ping Hui, who both waited for years before getting crowned Best Actor and Best Actress, there was Chen Huihui who won Best Supporting Actress in 2002 after getting nominated in the category six years in a row. In fact, her losing streak was so well-known, Chen Hanwei even included her in his acceptance speech the year before. "Huihui, you must believe in the company," he famously told her. So when she took to the stage to accept the award, it became such an emotional moment, host Cao Qitai asked if it was an award for Special Achievement. Hurhur.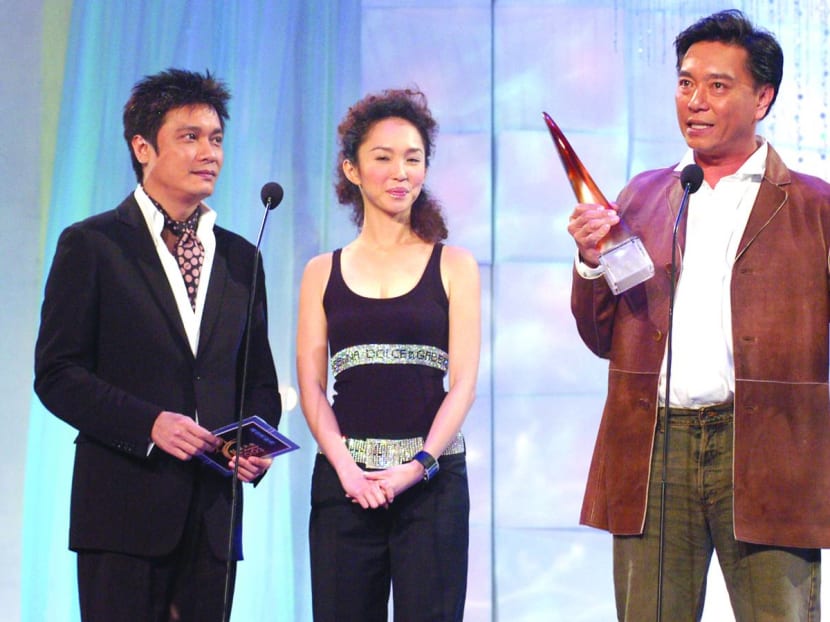 When: 2003

Where were you when Huang Yiliang gave his crazy-ass speech when he won the second of his three Best Supporting Actor awards at the 2003 Star Awards? You were most likely staring at your TV screen, slack-jawed with horror as the actor dedicated his speech, which was really a diss, to his ex-wife Lin Meijiao. First, he said that she wasn't as lucky as he was when it came to winning, then he went on to say that her neck has grown so long from waiting for an award that "when people go to the zoo, they are there not to look at a giraffe but to look at Lin Meijiao." Yikes. But props to Meijiao who kept her cool in the audience, though her bemused expressions were so golden, they would have been turned into memes if it were 2019.
But 10 years later, Meijiao got her revenge. She finally won Best Supporting Actress and in her speech said: "This award is yours when it's yours. You don't have to force it, and you don't have to wait for it until your neck is long." Boom. Mic drop.


Lin Meijiao's expressions say everything.


When: 2004

It was the fall heard all over Singapore. Okay, not quite but close. When super glam Jacelyn made her super glam entrance during the opening segment only to trip and crash-land on her butt, we all gasped. But trust the spunky actress to turn life's hardest falls into an inspiring journey. She had been declared bankrupt four years earlier in 2000 but by 2004, she had been gotten out of that rut and was thriving. She then addressed her stumble during her Top 10 speech, where she proclaimed that it's not the fall, but how you pick yourself up that matters. Can we get an Amen up in here?


Jacelyn, flanked by Terence Cao, Phyllis Quek and Tay Ping Hui, is the ultimate pick-me-up.

When: 2005

Back in 2005, Fann & Chris weren't Mr and Mrs Lee yet but they might have been if the Queen of Caldecott Hill had her way. Zoe, who may have been on a sugar high that night, decided to liven the ceremony up (we think) by sauntering on stage to harangue Chris to propose to Fann. Chris, in the middle of giving his Top 10 acceptance speech, looked visibly anxious while Fann decided to flee the theatre in a panic. We still don't understand Zoe's nosy-relative-at-CNY behaviour but it showed a playful side to the queen, who we have a feeling would want to Thanos-snap away all memory of Propose-gate.


Fann making her quick escape.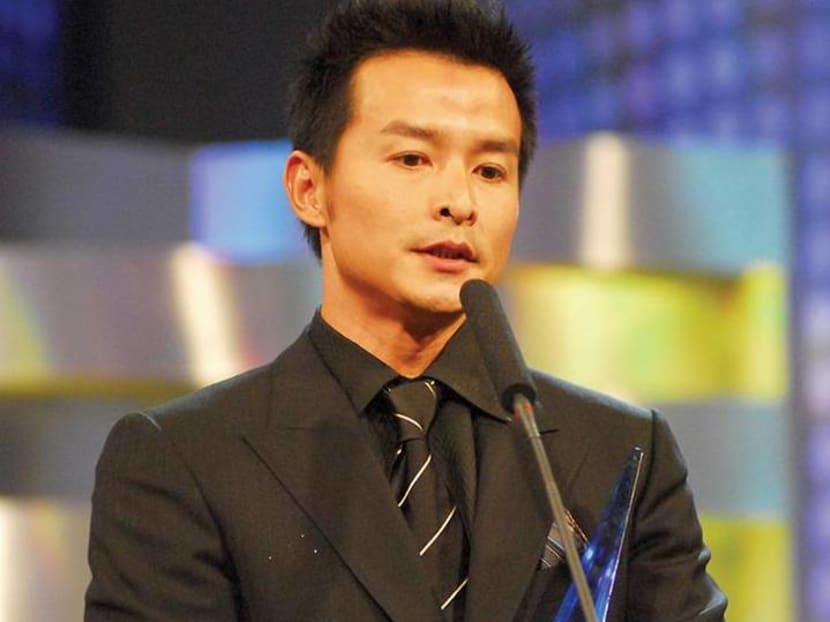 When: 2006

It was the beginning of the baptism of fire for Christopher Lee, who just two months before the Awards, had gotten into the now-infamous drink-driving incident. He still won a spot on the Top 10 Most Popular Artistes list and in his very somber speech, apologised for his mistakes, adding that he would take full responsibility for what had happened. As Chris spoke, a hush descended over the ceremony, which was held at the now-defunct St James Power Station. Well, it was silent for a few seconds until presenter Hongkong actor Nick Cheung took to the mic again and cluelessly asked out loud: "What did he do?"
When: 2007

The 2007 ceremony was a special one. Not just because it was the last year the Awards was held in December but 'cos it was also a celebration to commemorate 25 years of drama. So the ceremony was split into two weeks (it would set the two-show trend a few years later) with the first week a class reunion of sorts for stars both past and present. The whole night was a moving walk down memory lane but no one tugged at our heartstrings more than then-74-year-old veteran actress Chen Meiguang who got so carried away with the festivities, she burst into song when she took to the stage. "I may be frail and sick, but I'm still able to sing," said the former star who turns 86 this year. Her awe-inspiring and feisty spirit didn't just bring the house down — she received a standing ovation — it also had everyone reaching for a Kleenex.


Chen Meiguang belts out a tune while Elvin Ng and Felicia Chin look on in delight.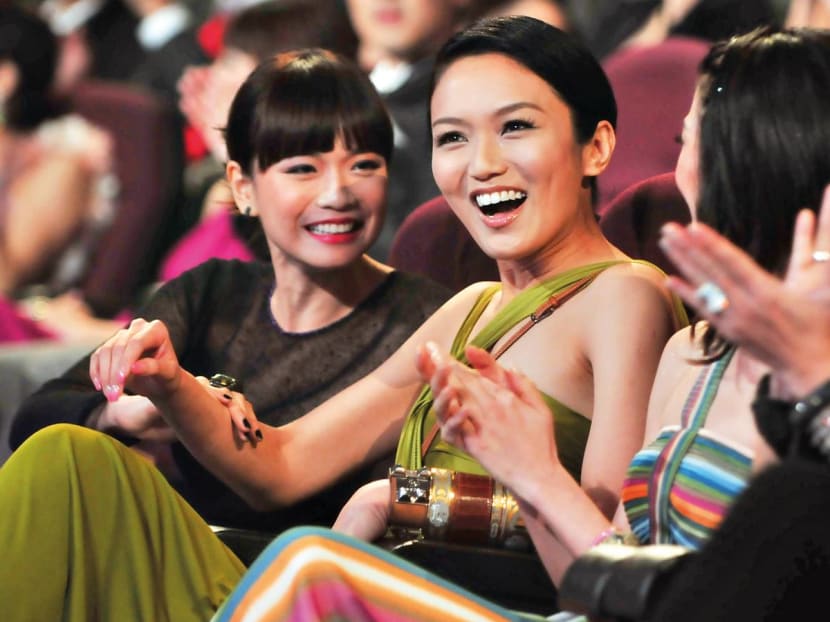 When: 2009

It was Jeanette's award to lose. She was after all the Little Nyonya and everyone had predicted her to win. But in the end, it was Joanne's name that was announced and an audible gasp could be heard reverberating across the TV theatre. The future Mrs Qi's win is still considered the biggest upset in Star Awards history and it signalled Joanne's ascent to the big time… and continued Jeanette's Best Actress dry spell, which was lifted in 2016, when she finally won the award after six nominations.
When: 2010

If you had a chance to hug Taiwanese heartthrob Mark Chao, wouldn't you? Such was the case in 2010 when presenter Taiwanese host Regine Li cajoled each of the Top 10 Most Popular Female stars to give fellow presenter Mark a hug. Our ladies played along — we think they were just playing along, but who knows, right? — with puppy dog Mark looking oh-so embarrassed but oh-so sporting. And thus we got the cuddliest Top 10 reveal ever… now why don't we, um, embrace this idea more often?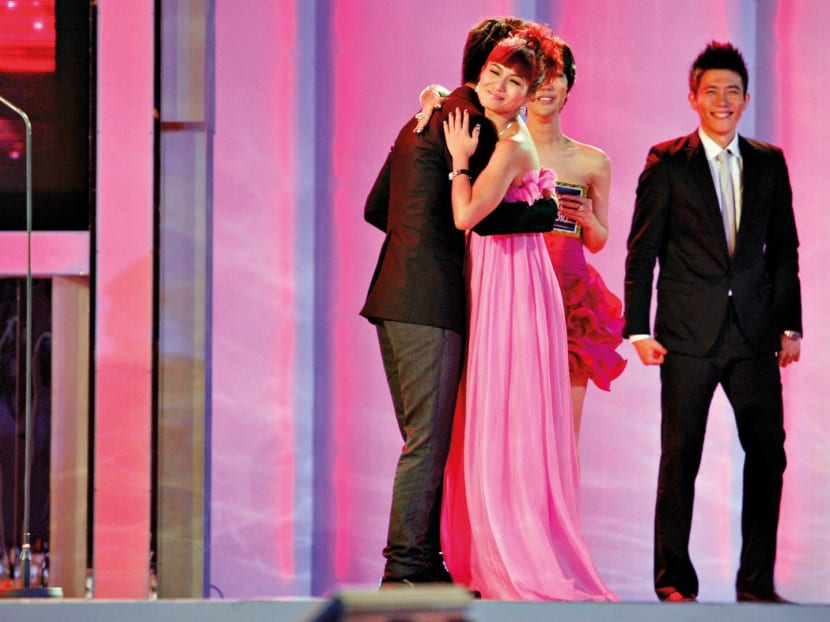 When: 2013

The beloved veteran actor had passed away from lymphoma on April 20, just a day before Show 1. And as a show of respect, the ceremony started with the audience observing 30-seconds of silence, followed by a video tribute and then a round of applause for the star, who had dedicated his life to entertaining Singaporeans.
For Show 2, Xiang Yun delivered a moving eulogy as a violinist played the theme song to The Awakening, the strains of the iconic tune evoking a wave of sadness across the Marina Bay Sands Grand Theatre. A special Honorary Award was also given posthumously to the late star, and it was received by his wife and daughter, who in her speech said: "Even though my dad is no longer around, he is now even closer to us because he is in our hearts and that is eternal and that is peaceful."
It was a befitting goodbye to local TV's first leading man who will never be forgotten.


Wenyong's daughter and wife.


The stars were bereft with grief during the tribute. ​​​​​​​

When: 2014

To mark the 20th anniversary of the Star Awards, all the past winners of the performance-based awards — Best Actor & Actress, Supporting Actor & Actress, and Variety Show Host — gathered on stage for the Mother of all Star Awards opening sequences. With Coldplay's 'Viva La Vida' as the soundtrack, Queen Zoe stood front and centre like Lady Liberty while the past winners – from Aileen Tan to Zhu Houren, Chen Guohua to Yang Libing — posed on stage like they were doing a Vanity Fair Hollywood Issue shoot. It gave us goose pimples then and watching it again five years later, still has the same effect on us. Who doesn't love nostalgia?


Zoe Tay takes centre stage.


All the past winners of Best Supporting Actress.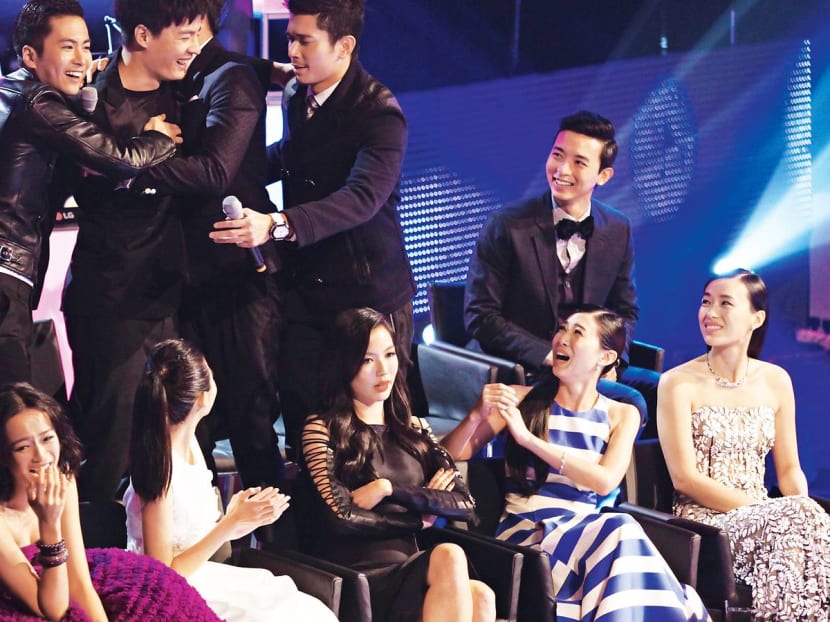 When: 2015

She's always been known to be an ice queen but Rui En hit peak ice queen during the 2015 Awards when viewers assumed the actress was angry at something, or was it someone, when she kept an at-times-stone-faced, at-times-disinterested expression throughout the ceremony. Maybe it had something to do with how the producers had made the nominees sit on stage instead of in the audience (still one of the worst Star Awards ideas ever). But her supposed 'black face' drew tons of criticism so much so that the actress had to address the controversy the next week when she went on stage to receive her Top 10 award. First, she expressed regret for the unnecessary drama her facial expressions had caused, then she gave a mock laugh before saying that being fake-sociable is just not her thing.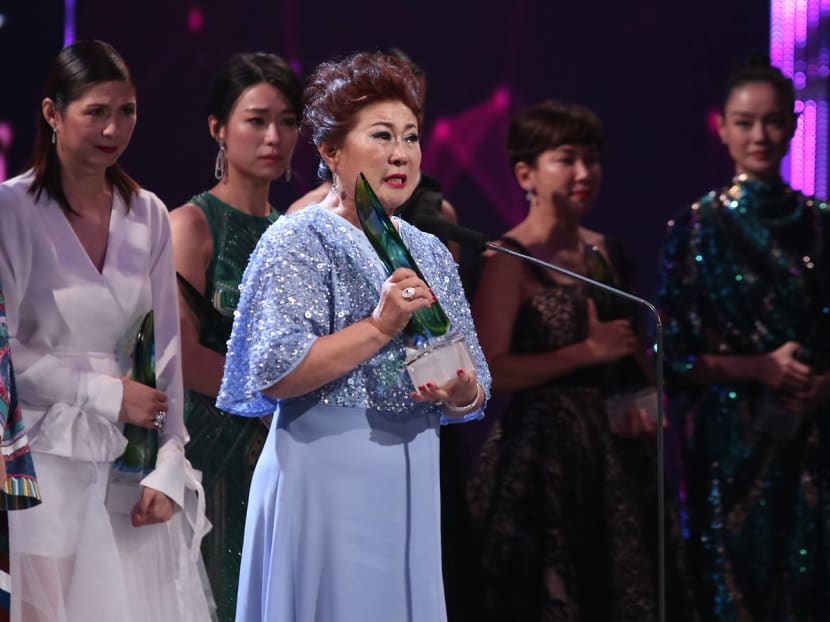 When: 2018

When it comes to the popularity awards, the veteran stars aren't usually tipped to win. So when Jin Yinji's name was announced as one of the Most Popular Female Artistes of 2018, the entire MES Theatre erupted in cheers. It was the then 71-year-old's first Star Award after more than 30 years in showbiz so it's an understatement to say that her win was a long time coming. The stunned actress burst into tears, as did her colleagues, like Mark Lee who presented her the award, on bended knee, no less. "Thank you, I never expected this. Life really does begin at 70… So many viewers still love me… it's very hard to get on this stage. I've been acting for 30 years and I never hoped for this. To be able to attend the Awards, makes me very happy already," she bawled. And if you weren't crying by the end of her speech too, um, what's wrong with you?

Catch the Star Awards Walk Of Fame this Sunday April 14 from 5.30pm - 6.30pm on Ch 8, Ch U and Toggle. It will be followed by the Star Awards 2019 from 7pm - 10pm also on Ch 8, Ch U and Toggle. ​​​​​​​