Netizens Are Surprised At How Tall Jay Chou And Hannah Quinlivan's Kids Are Now
Hathaway is only four, but she's already up to her mum's waist.
There's always been a veil of mystery surrounding Jay Chou's kids. And that's even though Hathaway, four, and Romeo, two, are constantly featured on both Jay and his wife Hannah Quinlivan's IG.
You see, their full faces have never been revealed to the public, thanks to their protective parents, who hide their kids' features with stickers on every snap.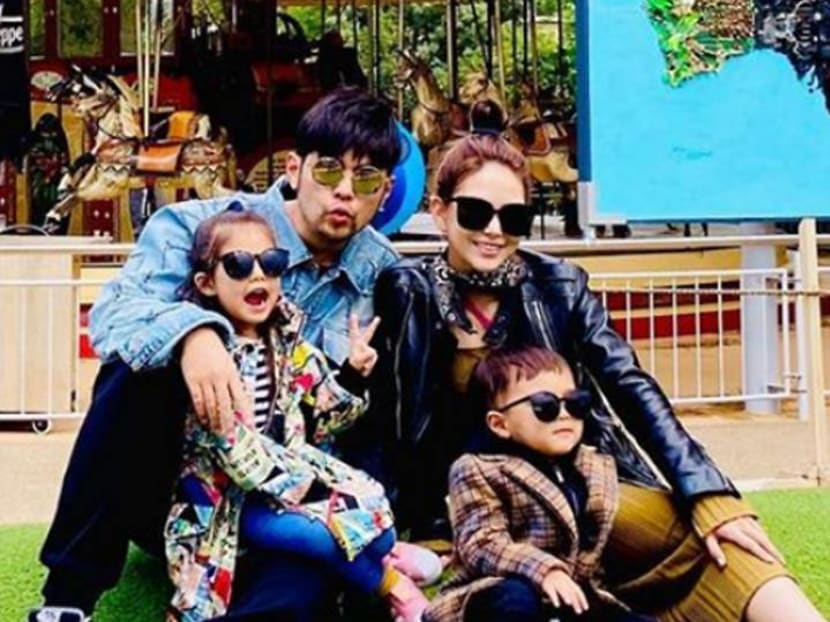 And because they've been given so little insight as to what Hathaway and Romeo look like, Jay and Hannah's fans have pieced together bits of information to satisfy their collective curiosities over the kids. Like their heights.
In a recent family photo that Jay uploaded onto his Instagram on March 8, netizens were surprised at how fast the two younger Chous have grown.
Netizens say that Hannah, who is reportedly 1.63m tall, looks likely to be overtaken in the height department by both her children soon. Hathaway is already as tall as Hannah's waist, while Romeo is just a couple of centimetres shorter than his sister.

Curiously enough, Hannah revealed on her own Instagram that Romeo is now heavier than Hathaway, adding that while she can still carry Hathaway, she is no longer able to lift Romeo in the same manner.
This nugget of information has also got their fans excited. One netizen wondered: "Does Hathaway not eat as much as her younger brother, or has she inherited her mum's good genes?"
We guess we'll have to wait for them to grow up to find out.
Photos: PBE Media