Netizens Criticise Mayday's 67-Minute Online Concert For Being "Too Short"
The group's frontman Ashin has since addressed the issue.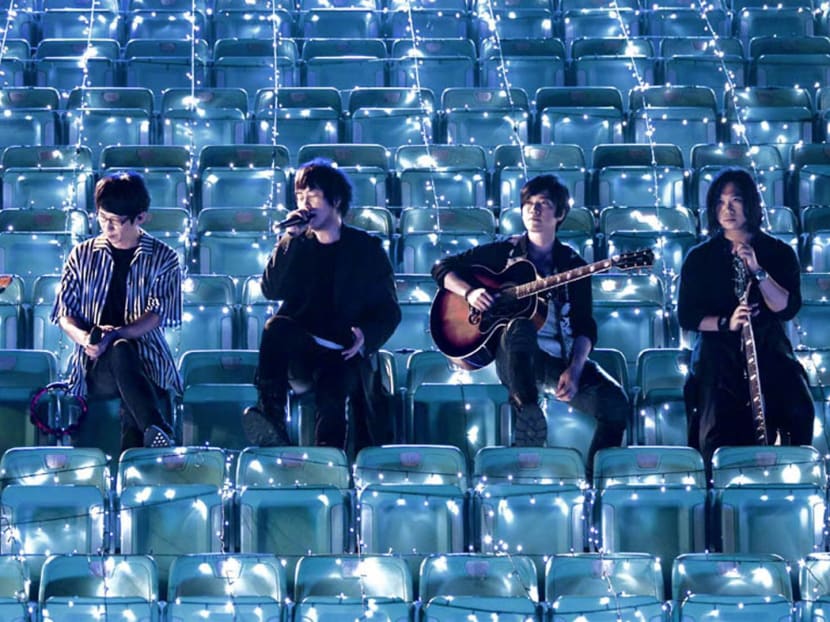 Last week, Taiwanese rock band Mayday delighted their fans when they announced that they would be live streaming their annual 'May Date' concert. The band has a long-standing tradition of holding a concert every May ('cos you know, they are Mayday) and decided to bring their gig online this year because of the COVID-19 pandemic.
The show, which was streamed online for free on May 31, was held in the Taipei Municipal Stadium. The stadium holds a special significance for Mayday and their fans, as this is where they held their first large-scale concert in 1999. They also performed there in 2003 to mark the end of a two-year hiatus. So the band rented out the entire stadium, decorated the seats with light sticks, and played for their fans in a 67-minute long broadcast.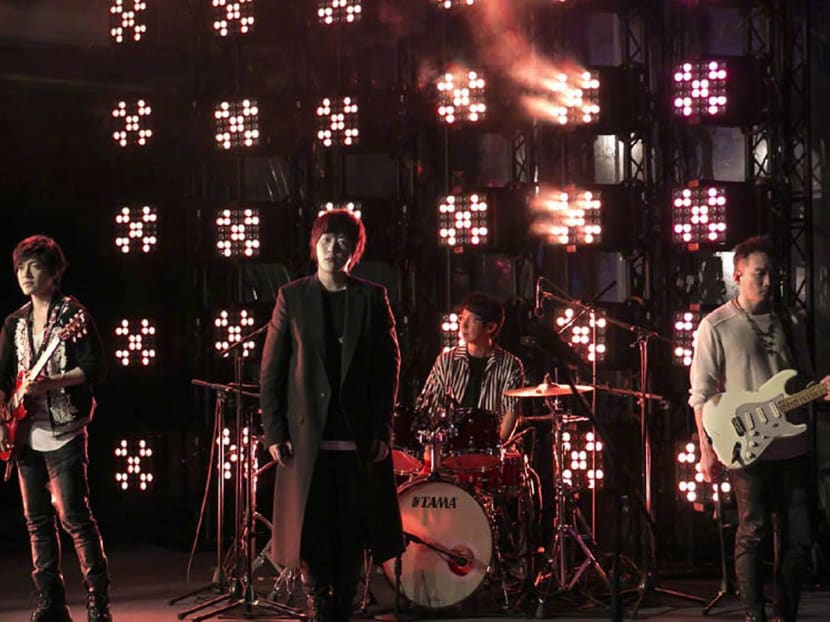 The 13-song setlist drew millions of viewers from all over the world, with 35 million views coming from Chinese platform Tencent Music alone. However, not everyone was thrilled with the show.

Some netizens criticised the band for their "lack of sincerity", saying that they "should not have put on a show if the concert was going to be so short. Another netizen said: "If you're not going to do a proper job, don't do it at all. I got excited for nothing."
The criticism caught the attention of the band's frontman Ashin, who took to social media to address the negativity. "Mayday's [concert] was too short? An hour-long live show isn't short, wrote the 44-year-old. These songs were released during different parts of your life. All these brought you to the [virtual] standing pit, and every second of the 67 minutes was filled with unforgettable memories."

He also revealed that they spent about a month preparing for the show, as the band, who reportedly spent NT$15mil (S$700K) on the show, really wanted to keep to their May date.
"All the members never stopped to wonder why we were doing so much to set up an empty stadium. [It's because] We believed that [the fans] would be here [in spirit]," Ashin continued. "Was it worth it? I don't know. We only hope that you won't only have memories of fear and hopelessness when you look back at the year 2020. We hope that you remember 2020 as a year where we were not only apart, but also huddled together [in spirit]."
Photos: PBE Media