Rain Reveals The Inside Of The S$5.9mil Home He Shares With Wife Kim Tae Hee
The couple reportedly moved into the 3500 sq ft mansion in 2017.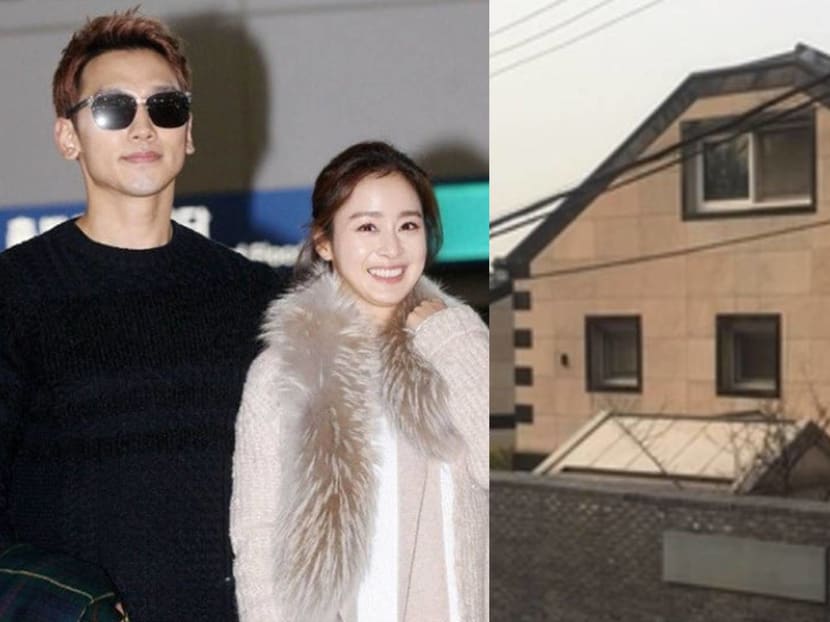 Celebrity homes have always been a source of intrigue for netizens. So it's unsurprising that there's been a lot of buzz surrounding the unveiling of Rain and Kim Tae Hee's 5bil won (S$5.9mil) three-storey, 3500 sq ft Itaewon mansion on a recent episode of Korean variety show Omniscient Interfering View.
While Rain and Tae Hee are known as Korea's wealthiest celeb couple — they reportedly own a staggering 81.4bil won (S$96.1mil) worth of property — they've managed to keep their family life as private as possible.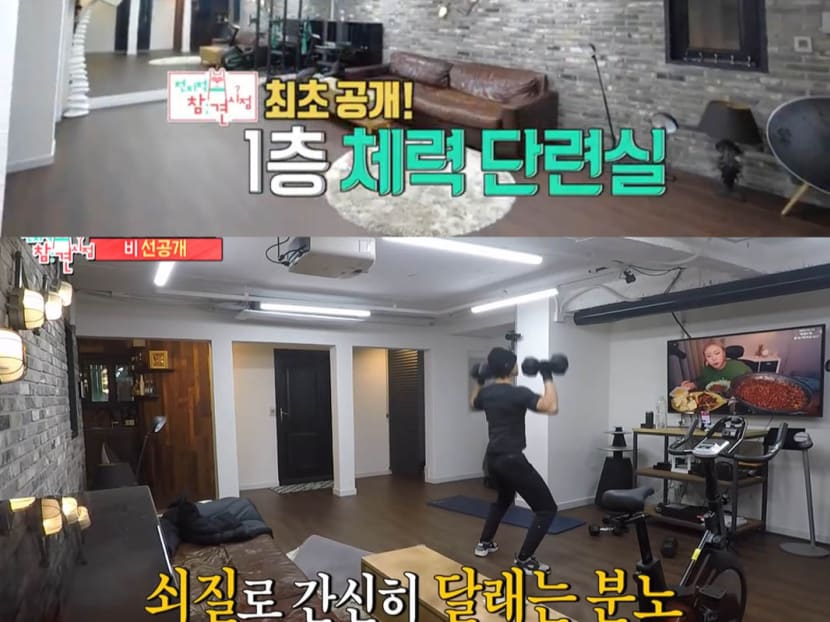 However, Rain, who has two daughters with Tae Hee, decided to give a peek into his daily routine by allowing the Omniscient crew to follow him around for a day.

After hiking up Mount Nam, which is near his home, he headed back for an intense Tabata session. According to Rain, he does the workout every day for 30 minutes.
The room that he works out in is outfitted with various gym equipment as well as a sofa and TV.

In the next room is more exercise equipment, including trampolines, and huge wine fridges. There are also the many awards that Rain and Tae Hee have picked up over the years.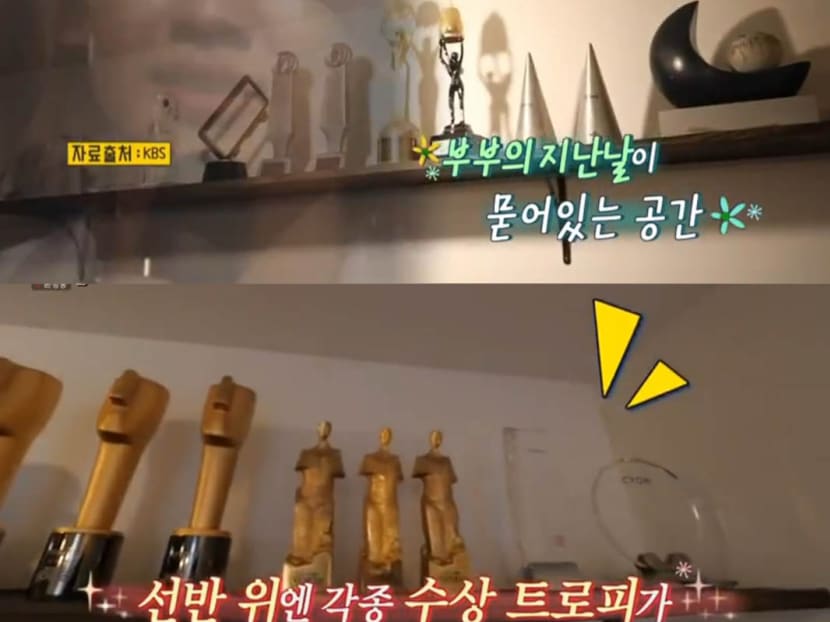 Viewers marvelled at how spacious the exercise room is, with one netizen writing: "His home gym is bigger than my entire studio apartment! But it's understandable since they're celebrities and it's more comfortable for them to exercise at home."

Another netizen quipped, "I wouldn't work out even if I have all that equipment at home. I'm impressed that Rain works out this hard all the time."
While Tae Hee didn't make an appearance on this week's episode, netizens are hopeful that she will do so in the next ep of Omniscient.

The preview showed Rain going grocery shopping and cooking up a storm in the kitchen, as well as a glimpse of his daughters' room.
Photos: PBE Media