Song Joong Ki Offers To Give Up Part Of His 9,000 Sq Ft Property So His Neighbours Can Have A Wider Road
Now that's what we call neighbourly love.
Song Joong Ki, 35, has made headlines not once, but twice in the past couple of weeks for being an all-round nice guy.
Korean news outlets first reported that the actor offered to give up 1,500 sq ft of the 9,000 sq ft home he owns in Itaewon after neighbours complained that the road between their houses were too narrow for them to navigate.

The land that Joong Ki is offering to give up to the government for them to widen the roads would reduce his property by a sizeable amount — 16.7 per cent, to be exact.

Just last month, the actor's neighbours had lodged an complaint against him for repaving a public road bordering his house. They were unhappy that the works had caused the road to be elevated, and city officials eventually ordered the renovators to correct the issue.

Joong Ki started renovations on his Itaewon home in 2020 after buying it for an estimated KRW10bil (S$11.7mil).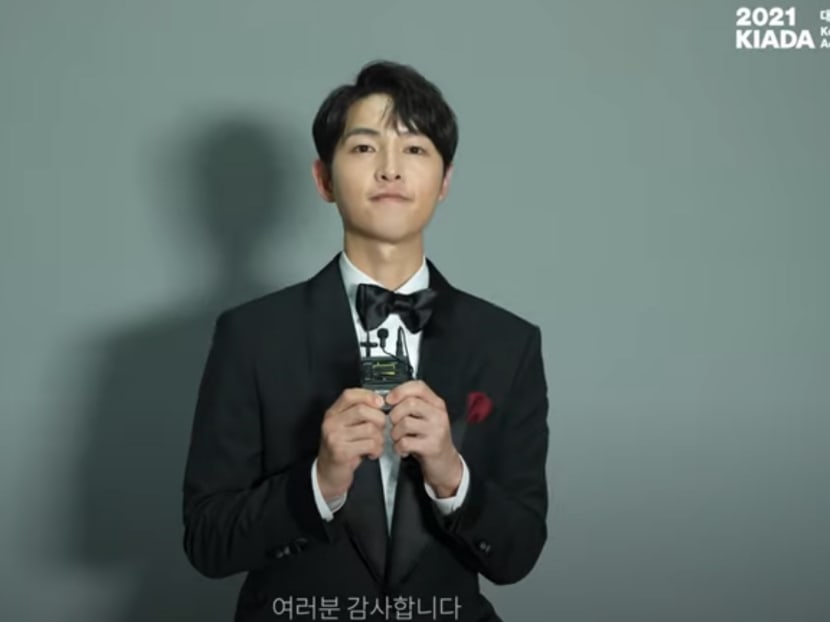 The other nice guy incident involving SJK came from a netizen who was in charge of the Korea International Accessible Dance Festival (KIADA).
The netizen shared that the team reached out to Joong Ki to record a short video message with his phone to promote the festival. What the actor did surprised them all.

Joong Ki apparently went the extra mile by reading up on the festival's six-year history, dressing up in a tux and recording a 49-second clip that explained what the festival was about.

Photos: PBE Media, Newsen, KIADA