Zheng Shuang Now Living In The US; Claims She Has To "Drink Tap Water To Survive" & Be Frugal With Toilet Paper
The disgraced actress' life and career are in tatters after being embroiled in a surrogacy scandal six months ago.
Chinese actress Zheng Shuang experienced a spectacular crash from grace earlier this year when her producer ex-boyfriend Zhang Heng accused her of abandoning their two young children, who were born via surrogacy, in the United States.
The fallout was intense, to say the least — brands wasted no time in cutting ties with her, awards she won in the past were rescinded, she was blacklisted by government agencies, and she was allegedly even banned by a food delivery app.

Oh, and she also lost custody of both surrogate children to Zhang Heng.
In other words, it looks like there's pretty much no way she'll be able to salvage her career.
If you thought that Zheng Shuang would have savings to rely on and could still be living a fairly comfortable life (another disgraced star, Jacqueline Wong, seemed to be doing fine financially despite being out of work following her notorious affair with Mr. Sammi Cheng), it looks like that might not be the case.
On Monday (Jul 19), the 29-year-old broke her six-month social media silence to apologise for her surrogacy scandal.
She also denied Zhang Heng's claim that she made 160mil yuan (S$33.8mil) from her drama A Chinese Ghost Story and had signed a 'yin-yang contract' to evade her taxes. FYI: Yin-yang contracts were the reason for Fan Bingbing's own fall from grace.
Then, in the wee hours of Wednesday morning (Jul 21), she shared another long post on Weibo detailing her difficult life in America, where she appears to have run off to in order to escape the scrutiny back home.
According to Zheng Shuang, her family's bank accounts have been blocked. She has no way of earning any income since she can't work in the US and can now only rely on her friends to get by.
"If it makes you feel any better, I can tell you that I drink tap water every day to survive, I own a total of five T-shirts and two pairs of jeans, and I have never ordered delivery," she wrote. "I even need to be frugal when buying sanitary napkins, and toilet paper has to be used sparingly."
When she misses Chinese food, she will buy green onions, ginger, garlic, and chives to scramble an egg for herself, and she will use the money she has saved on food and toys for her children.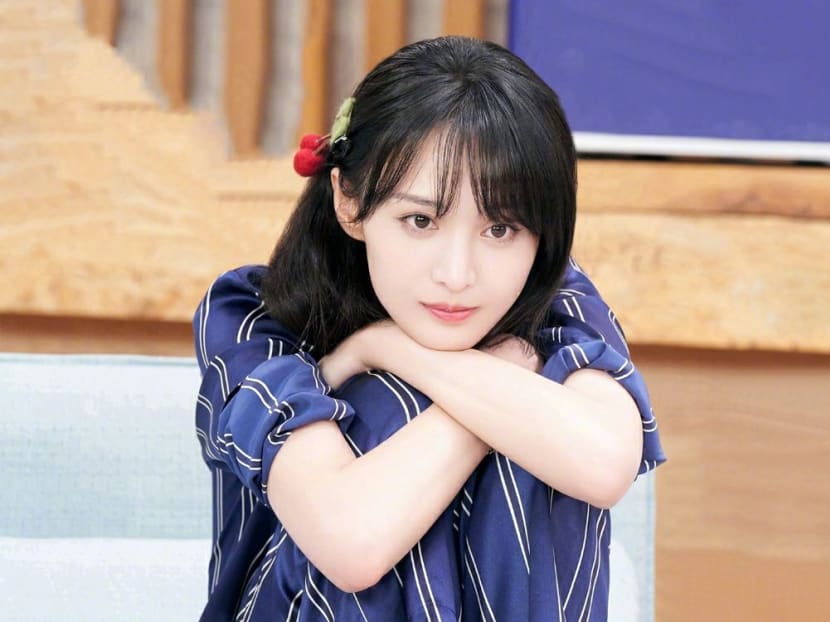 She ended her rant by saying that she will continue to pour all her energy into her children and parenting courses, and that she will no longer be responding to the issue.
However, Zheng Shuang later deleted her post out of respect for the news about heavy rainfall in China's Henan province. The calamity left at least a dozen people dead and nearly 200,000 relocated to safe zones. Her feed is now filled with posts that are related to the disaster.
Photos: Zheng Shuang/Weibo, PBE Media