Seafood Paradise Chef Opens Hawker Stall Serving Pao Fan With Soup That Tastes Like Prawn Mee
The towkay of Can's Classic Pao Fan also makes tasty tobiko prawn balls from scratch.
Pao fan fans, here's another hawker version for your consideration. After more than a decade cooking at various Seafood Paradise outlets under the popular Chinese restaurant chain Paradise Group, Kenny Chong, 33, has traded in his chef's whites for the hawker life. Set on the first floor of Golden Mile Food Centre, the unassuming month-old Can's Classic Pao Fan offers eight types of the trendy rice dish ranging from the most affordable clam option for $5.50 to a best-of-everything signature bowl at $7.50.
All photos cannot be reproduced without permission from 8days.sg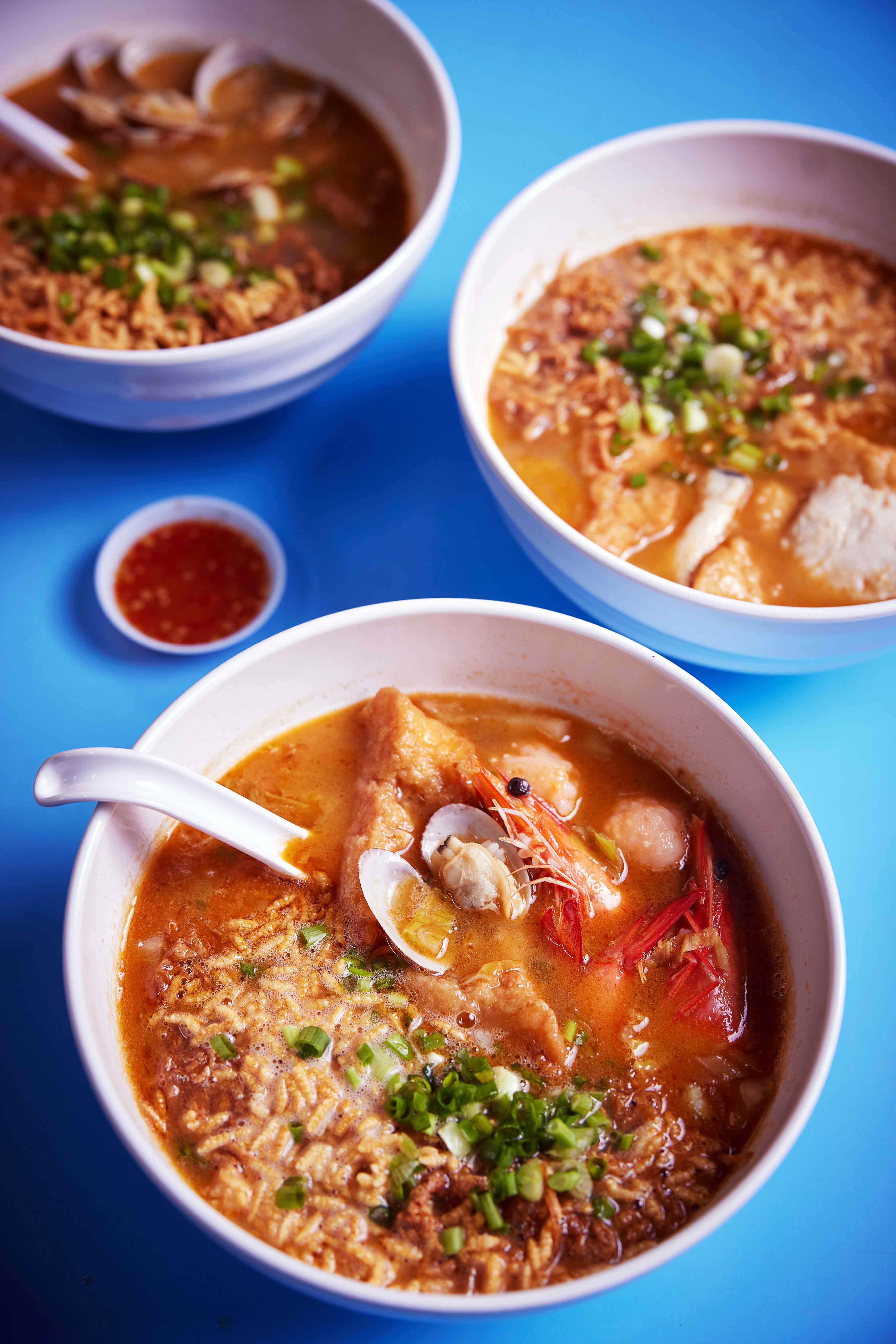 Hopping on the pao fan trend
The first-time hawker only decided to sell pao fan after successfully bidding for his stall at Golden Mile Food Centre last month. "There are so many established names here, so I knew I had to sell something different. I decided on pao fan as there are affordable versions of it gaining popularity in other hawker centres and kopitiams, and it's something new that I want to introduce to the crowd here."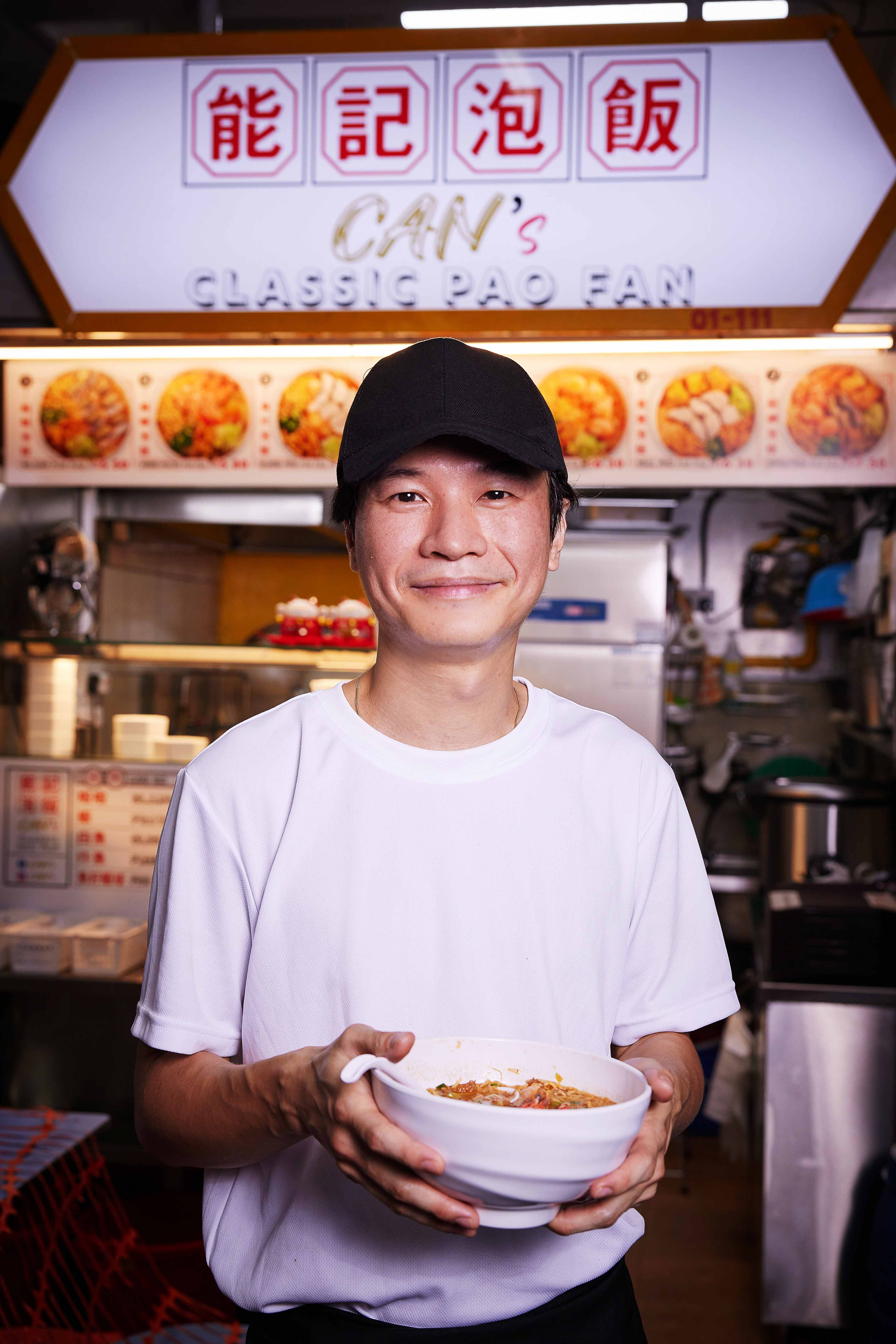 Worked his way up from waiter to chef
In 2008, the Malaysian-born chef started working as a waiter at Seafood Paradise. "I wanted to pick up culinary skills, so I spoke to management and they allowed me to start as a kitchen trainee [about six months later]," he says in mandarin. He cut his teeth at various outlets including the flagship Marina Bay Sands restaurant and worked his way up to becoming an assistant chef.
After working at the restaurant group for more than a decade, Kenny wanted to "try something new and explore the world". He applied for a New Zealand working holiday visa, which was approved in January 2020 and left his job the same month to fly to Auckland.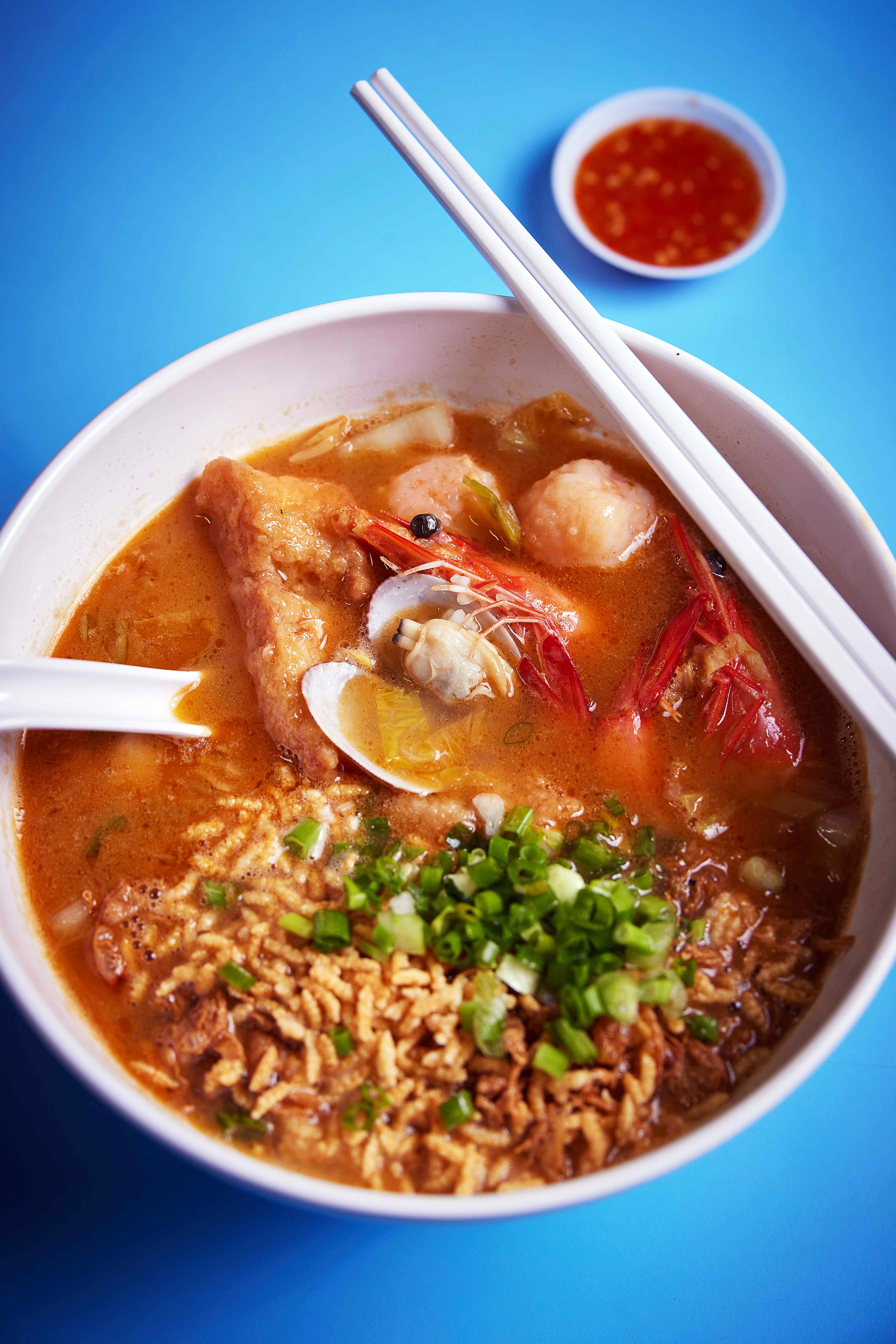 NZ working holiday marred by Covid
Kenny's working holiday turned out to be different from what he expected. "I thought I'd be working in nature, like picking fruit in farms. But due to Covid, we were assigned to a fresh produce factory instead, where we worked indoors and sorted watermelons," he says. "We were lucky enough to travel around Auckland for a bit at the start of the holiday, before restrictions kicked in."
His return to Singapore was arduous – in total, Kenny spent almost a month in quarantine after his four-month working holiday was over. "I couldn't get a direct flight or entry from Auckland to Singapore. First I had to fly to Kuala Lumpur, where I spent 14 days in quarantine, before catching another flight to Singapore and went through another 14-day quarantine."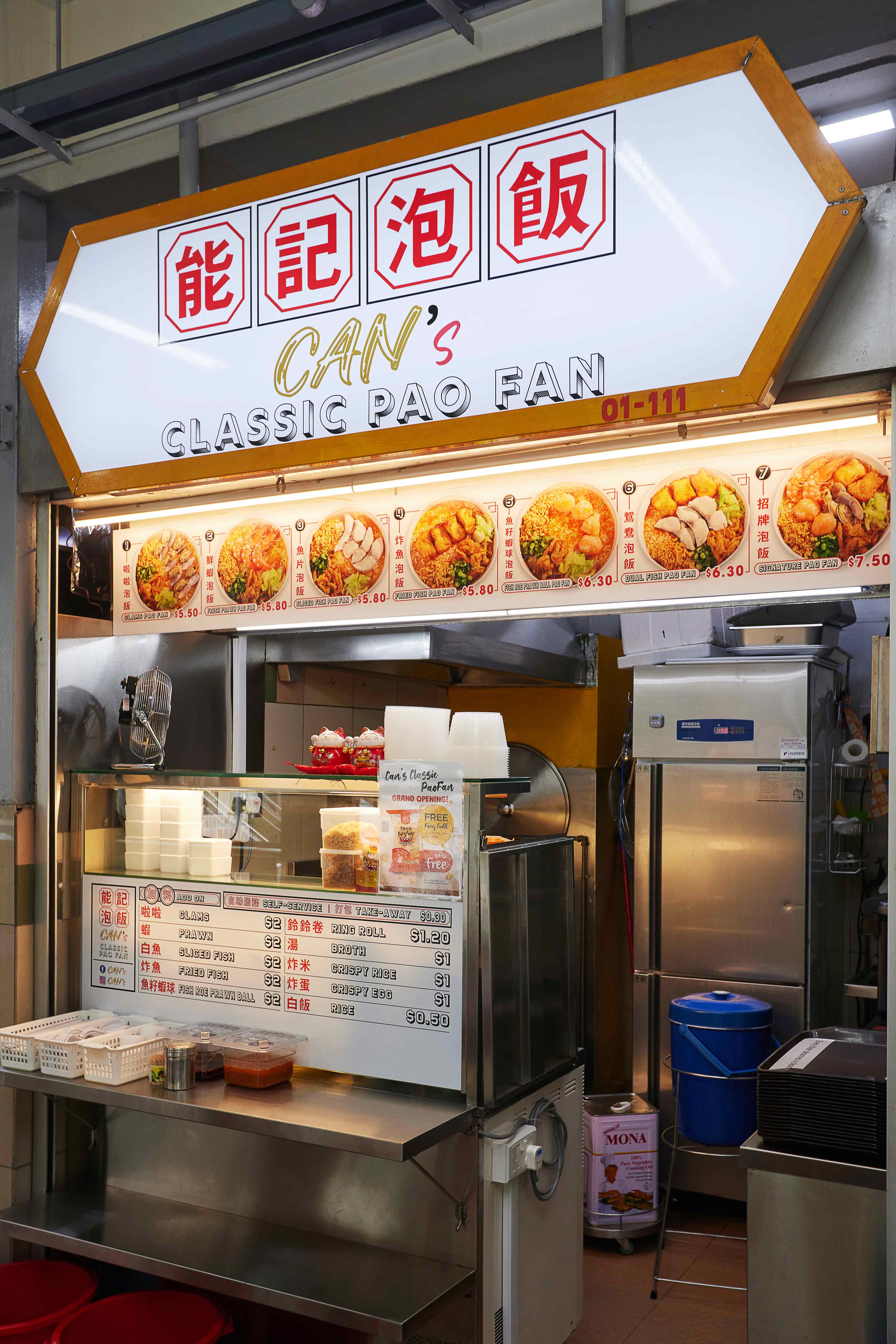 First solo venture
Initially, Kenny planned to return to Malaysia after his working holiday. "I've been working here [in Singapore] for a really long time and I was starting to miss home." He changed his mind after finding out his wife was pregnant with their first child. "She didn't want to give up her job [as an accountant] in Singapore, so we agreed to stay and raise our child here."
After a short break following his daughter's birth last October, Kenny started working part-time at different restaurants while scouting for a hawker stall. He won the bid for his Golden Mile stall last December. "Working at Seafood Paradise was tough, but I learned a lot working for a restaurant group that was constantly evolving and developing. I left because it was time to try something else after working for the same employer for over ten years and I wanted to start a venture on my own."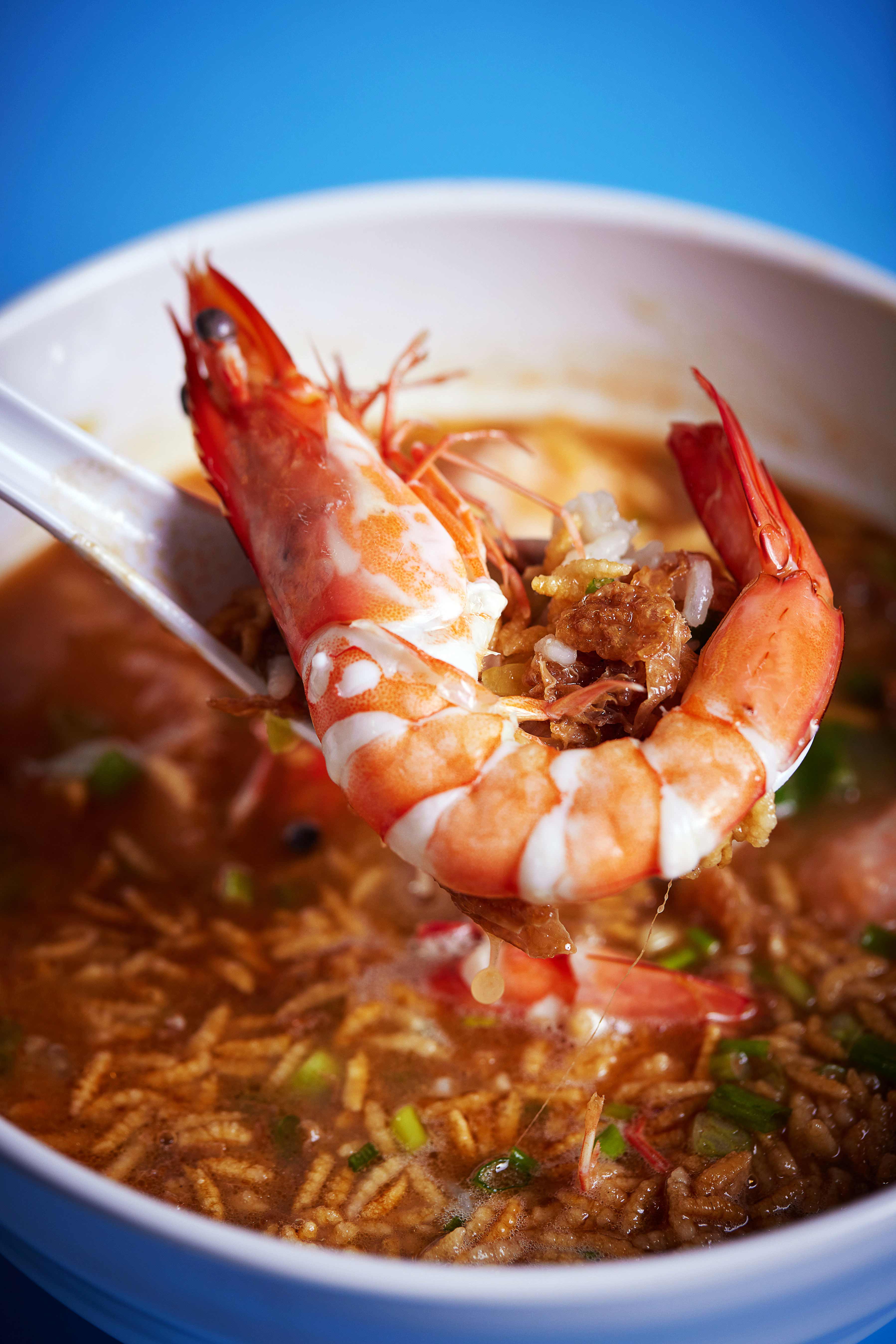 No lobsters, but still flavourful
Despite Kenny's resume, don't come expecting a Seafood Paradise-style pao fan. The restaurant makes their luxe version with superior stock and lobsters (hence the smallest portion costs $32.80), while Kenny makes a more affordable prawn-based broth fortified with pork and chicken bones, boiled for over five hours to yield an enticingly orange-hued soup. "The most important component is to have a broth that has a fresh sweetness from the seafood ingredients," says the modest chef.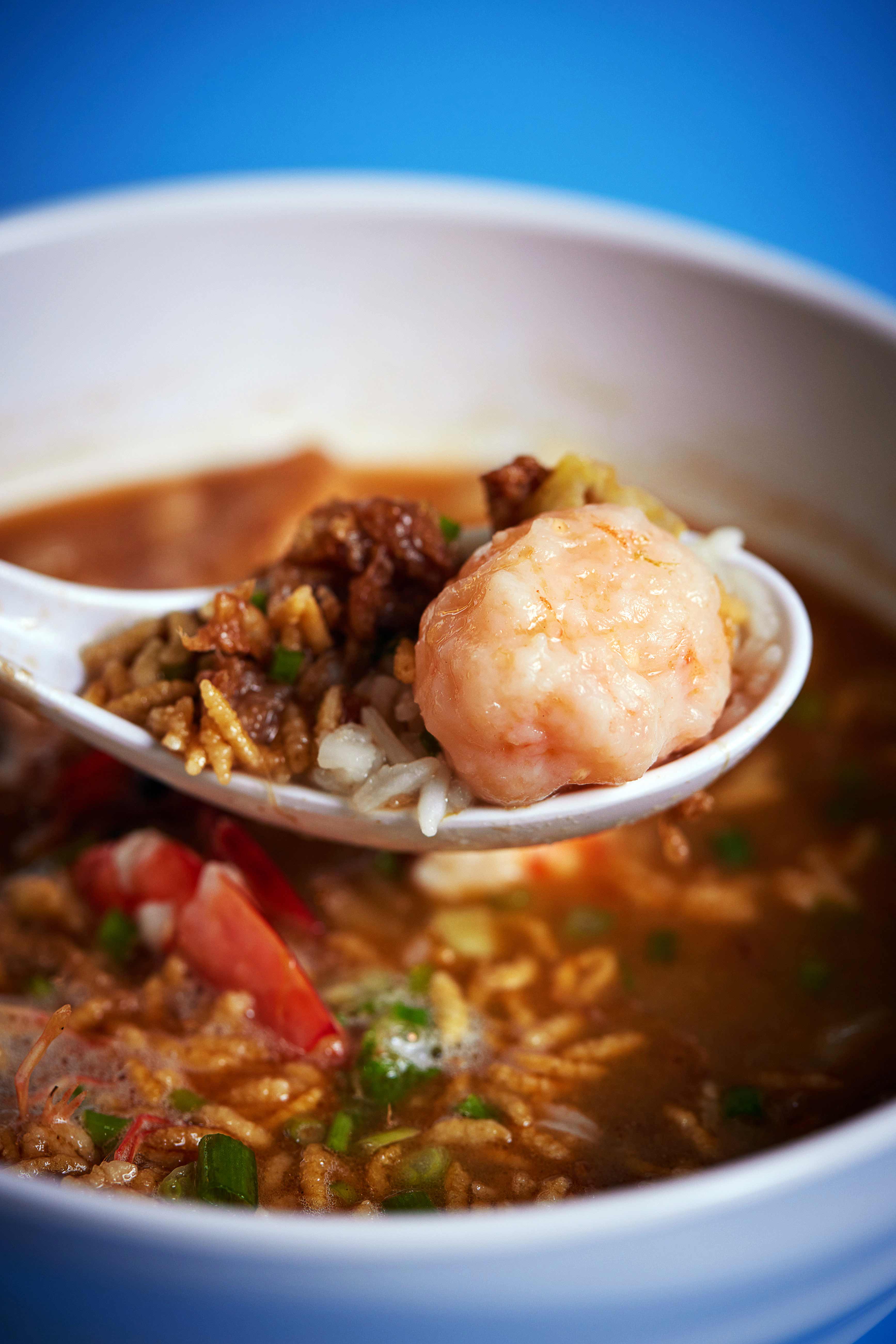 Signature Pao Fan, $7.50 (8 DAYS Pick!)
Probably the soupiest pao fan we've had so far (some of the other hawker versions we've tried are less generous with the soup, which could explain why the starting price for a bowl here is a little higher than most). Kenny's version comes brimming with a broth that is like an amped-up rendition of Chinese prawn noodle soup, with a delightfully sweet tinge from the use of prawn heads. The addition of pork and chicken bones add a meaty, medium-bodied depth to the soup base. Fixings are pretty generous. You get two medium-sized sea prawns (conveniently deshelled), a couple of clams, fried patin fish, house-made prawn balls and a heap of cabbage. We especially enjoyed the sweet, springy orbs, made from pure prawn meat and flying fish roe (tobiko) that offers a lovely pop when you bite into them. They look a bit like the ones from Paradise Group's Le Shrimp Ramen. "I cannot afford the same ingredients as a hawker, so this is my own version," says Kenny of the umami balls. The standard garnish of crackly puffed rice, fried egg floss and scallion does its job of adding varied crunch and fragrance to the comforting bowl.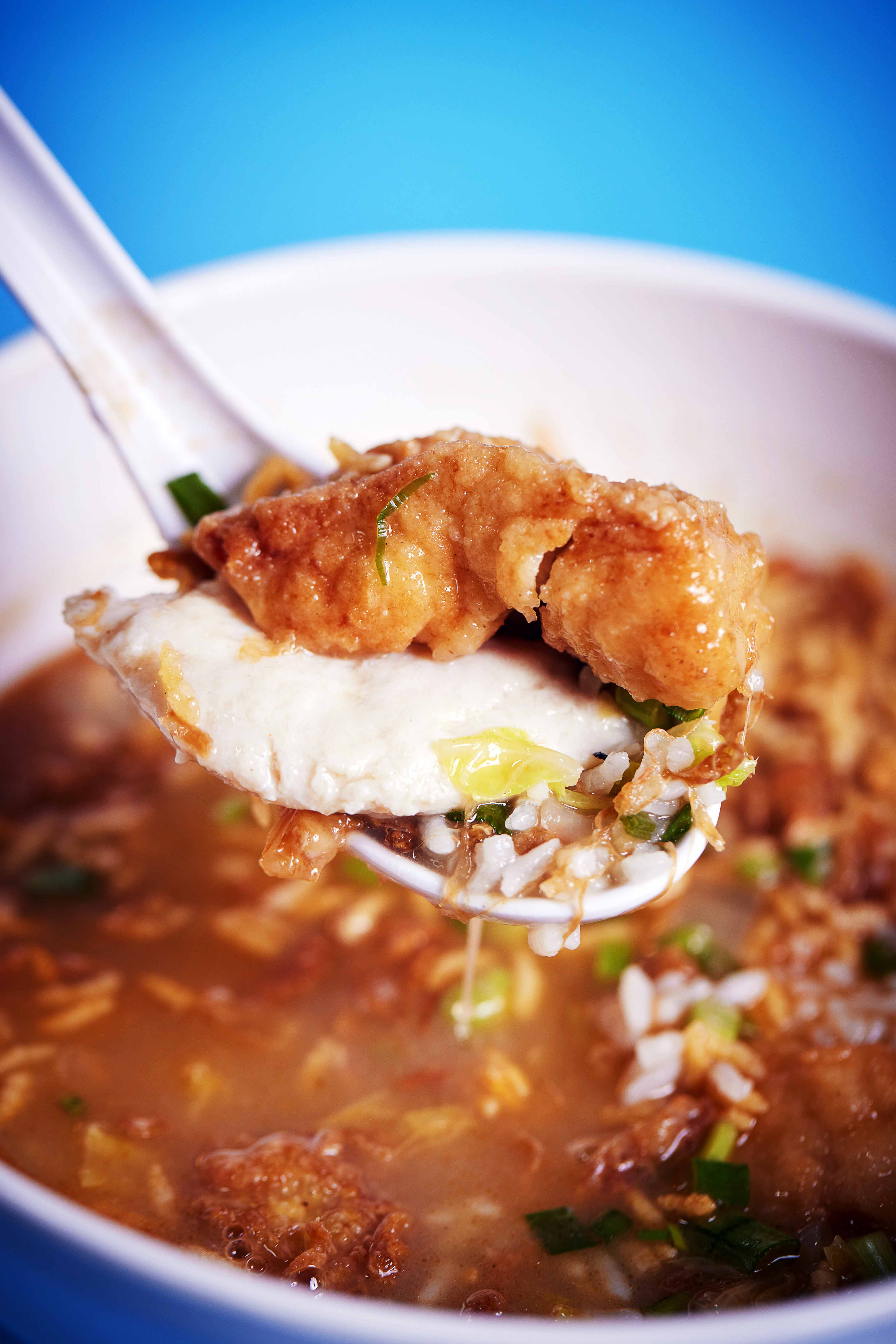 Dual Fish Pao Fan, $6.30
We found that the fried patin lacked crispiness as Kenny uses pre-fried chunks that are added to the soup for a quick boil before serving. The sliced batang fared better, with firm, plump flesh. Pair with the house-made Thai-style chilli dip, a spicy and tangy concoction made from fresh chilli, lime juice and fish sauce.
Clam Pao Fan, $5.50
The pao fan broth was so punchy and flavourful that it was hard to pick up on the delicate sweetness of the clams. Go for toppings with a more robust flavour profile instead, like the prawn or the signature combo.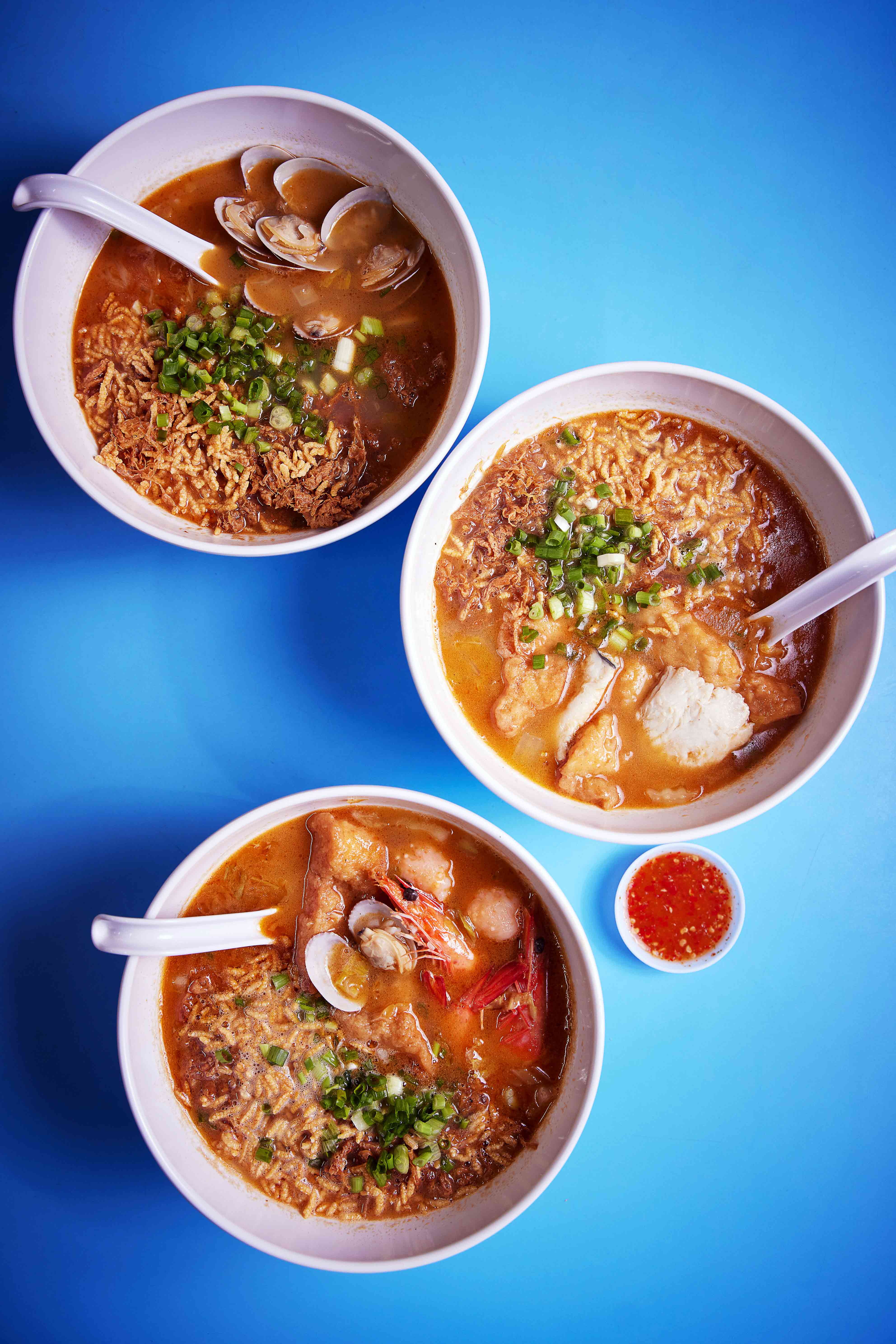 Bottom line
One of the most prawn-forward pao fan broths we've had. It's comforting and pairs well with the Thai jasmine rice. Meanwhile, the toppings are not bad, but if we had to pick our favourite, it'd be the house-made prawn and fish roe ball, which has a deliciously bouncy bite and sweetness.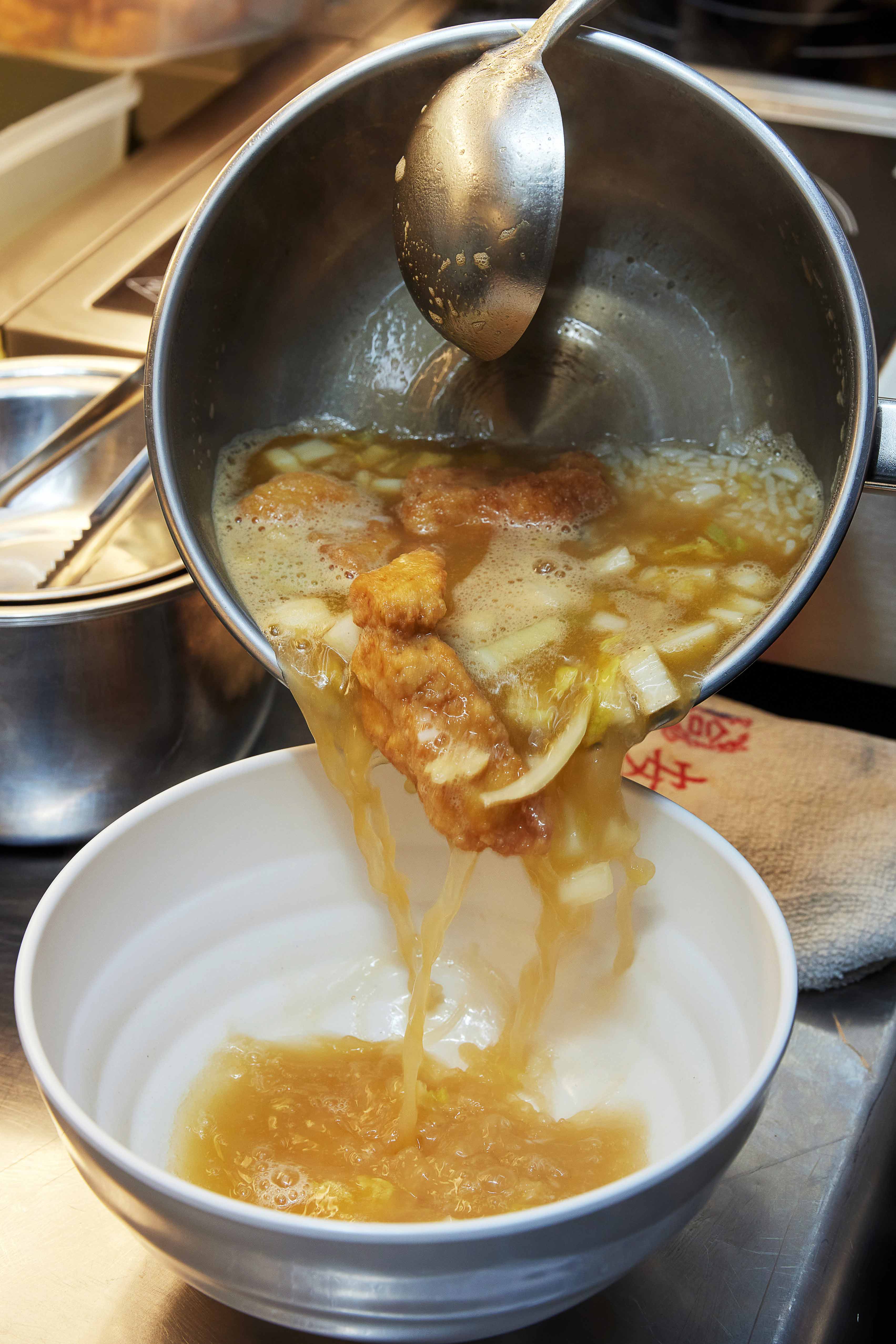 The details
Can's Classic Pao Fan is at #01-111 Golden Mile Food Centre, 505 Beach Rd, S199583. Open daily 10am – 8pm. Facebook.
All photos cannot be reproduced without permission from 8days.sg
Photos: Kelvin Chia