BBC Special Reveals S'pore's Best Kept Secrets, From Coral Reefs To Justin Trudeau
Can you imagine Singapore once looked like the Maldives in the 1840s?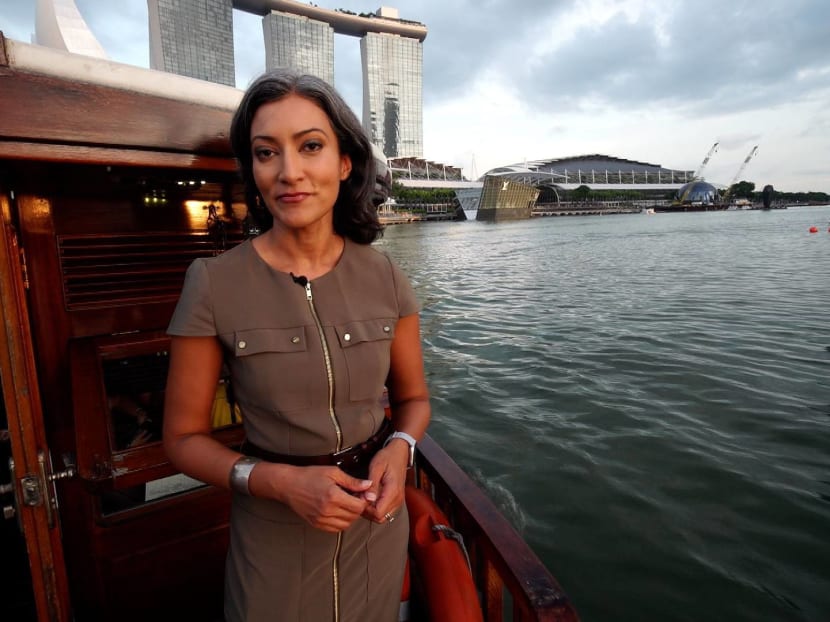 What was Singapore like before Sir Stamford Raffles set foot on the island in 1819? The popular narrative is that the place was a sleepy fishing village. Was it really? Recent archaeological evidence pointed that Singapore was already a happening port centuries before the East India Company planted the Union Jack flag there. This is one of the obscured past highlighted in the documentary Secrets of Singapore, premiering today (Aug 10) on BBC World News. On the show, Singaporean presenter Sharanjit Leyl gets a clearer picture of Singapore back in the day by speaking to the descendants of famous early settlers (Tan Tock Seng, Syed Omar Aljunied, Arumugam Annamalai Pillai). 8 DAYS asks Leyl at BBC's Asia Bureau office in Kallang about the significance of knowing Singapore's 'newfound' past and what secrets didn't make it to the final cut.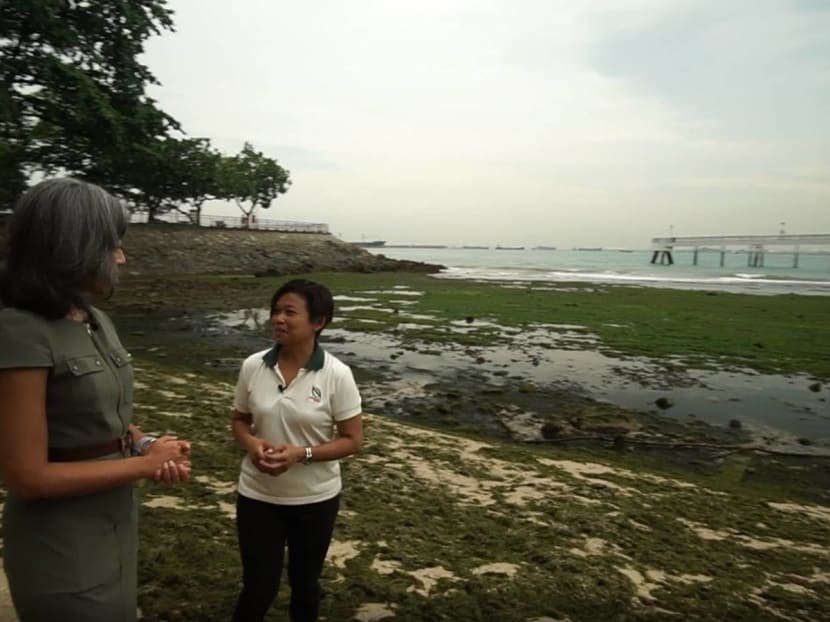 8 DAYS: How much did you know about Singapore's secrets before the documentary?
SHARANJIT LEYL: Like most Singaporeans, I know a bit but I didn't know as much as I thought. The documentary was a great journey in terms of discovering things about the city that I simply did not know. Gosh, who knew about coral reefs? That was such an incredible discovery for me. When I was growing up, they never taught us anything before Raffles' arrival; anything prior to that was literally told in one paragraph. I remember thinking, Gosh, we always thought Sang Nila Utama [the Srivijaya prince from Palembang who founded Singapura in 13th century] was some kind of legend. The predominance of the Majapahit and Srivijaya empires in the region and all of those dynamics — it was fascinating to learn about that. That was [highlighted] at The Bicentennial Experience at Fort Canning Centre. I think people need to know more about this, not just Singaporeans, but the rest of the world as well. Most of us don't necessarily think Singapore, as a modern city, has a really rich past. It's a story that needs telling. I think, to a great degree, [Singapore's past] was whitewashed for a long time by the British. There was evidence of a palace in Fort Canning Hill which the British demolished it when they came.
In other words, Sir Stamford Raffles is so overrated!
I felt so much more enriched by the knowledge [of this hidden past]. Oh my god, I would like to know a lot more than besides Majapahit and Parameswara [the last king of Singapura]. What exists now is so little. It's difficult for archaeologists to uncover evidence because there is constant building going on. [A few years ago] they unearthed 700-year-old relics at a construction site near the Asian Civilisation Museum, and they were only given a limited amount of time to excavate them before the contractors [moved in and continued their work].
What other secrets surprised you?
[That] coral reefs [were part of Singapore's natural heritage] was particularly surprising. I didn't expect to see it at Labrador Nature Reserve, literally right across from the port, less than half a mile stretch away where you could see the Jurong Refinery in the distance. How are the reefs here? Dr Karenne Tun [of the National Parks Board] took us on a really fascinating tour and she told us what things were like in the 1840s where she related to the story of a doctor who were writing about malaria and he thought the corals had something to do with malaria. The image he painted of Singapore at that time sounds like the Maldives today. Oh my God, what have we lost [during the last two centuries]?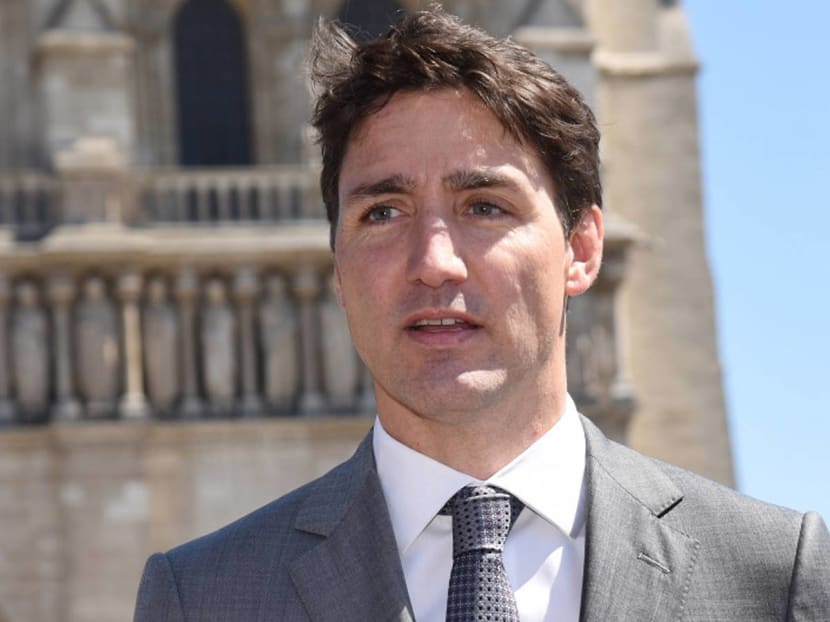 The documentary is only 44 minutes. Are there secrets that didn't make it to the final cut?
There were bits that I was conscious to hang on to. But we only have 44 minutes, so there was no way we could get all these details in, [like] a few sequences with Jane Iyer, the British tour guide. I thought she was quite a colourful character. Why [didn't I look for] a Singaporean? I did look for a Singaporean. You know what? We Singaporeans kinda take things for granted. I knew about shophouses all my life. I don't think they were particularly special. It takes somebody with an outsider's eyes to come in and say, No, they are actually pretty special. And also, what's interesting thing about Jane is that she also talks about the East India Company and how they were behind the collection of revenues from opium. It's quite refreshing to hear a British person to acknowledge these evils of the Empire.
Not many people knew Canadian PM Justin Trudeau is related to William Farquhar, the first British Resident and Commandant of Singapore. Farquhar is the fifth-time great-grandfather of the PM.
He's going to be the rock star in the documentary. We know, of course, he came here last year [for the Asean Summit] and that was when I interviewed him. We had a discussion with him at NUS and I asked him about it. He visited the [memorial plague at Fort Canning Park] the next day. I was trying to get him to speak to us via video conference but obviously he has an election to try to win. Most people outside Singapore have no clue that William Farquhar, the first Resident of Singapore has this incredibly famous descendant.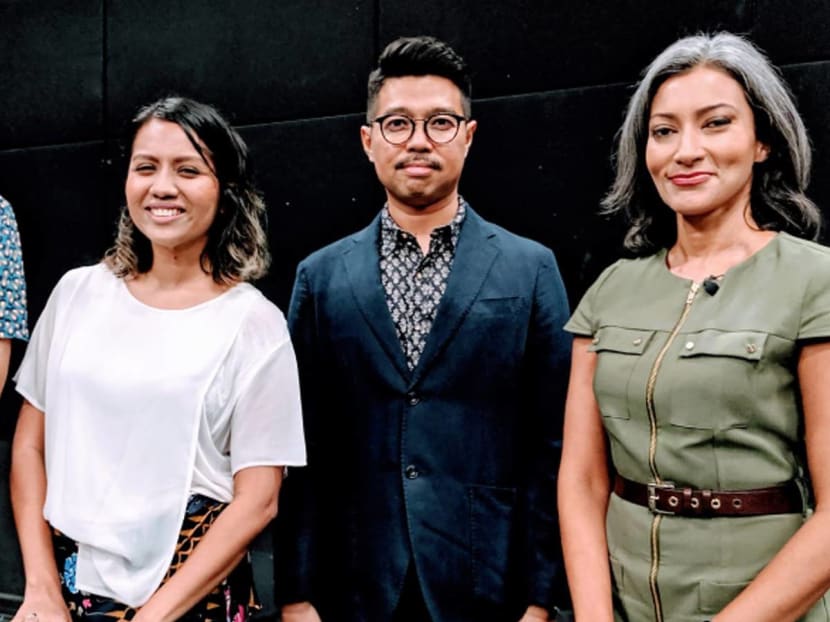 The documentary also mentions the feud between Raffles and Farquhar and the controversy about who the real founder of Singapore was.
I'd love to talk about [more] it. I touch on it a bit. There's so much context to add. I did say in the documentary that they fell out because Raffles didn't agree with the way Farquhar was running things; he was so popular with the locals because he allowed them to do all the things they like — like gambling — which Raffles was like, no, no, no… you can't do that. It would have been nice to flesh that out.
If you have a time machine, which part of Singapore's history would you visit?
That point in 1819, even though we are trying to commemorate something beyond that, when suddenly everybody realised, My gosh, it's a free port — we can go to Singapore! We can trade there! All that influx of people coming in, being excited about this free port, it must have been an exciting time, with people coming in from everywhere. You have Syed Omar Aljunied coming from Palembang, Tan Tock Seng from Malacca. What an extraordinary influx of people. I don't think there would be many women coming. It'll be interesting to know. I would love to be a fly on the wall at that point when people were arriving and find out what their perceptions of Singapore were like. Do they think it was swamp-infested? What do they make of the place?
Secrets of Singapore premieres Aug 10 (Sat) on BBC World News (StarHub Ch 701), at 5.10pm. Catch the encore on Aug 11 (Sun) at 10.10am and 11.10pm.
Photos: BBC World News, TPG News/Click Photos