Disney+ Announces Over 20 Asian Series & Films, Including Drama Starring Blackpink's Jisoo And D.P.'s Jung Hae-In
Good news for K-drama fans next year.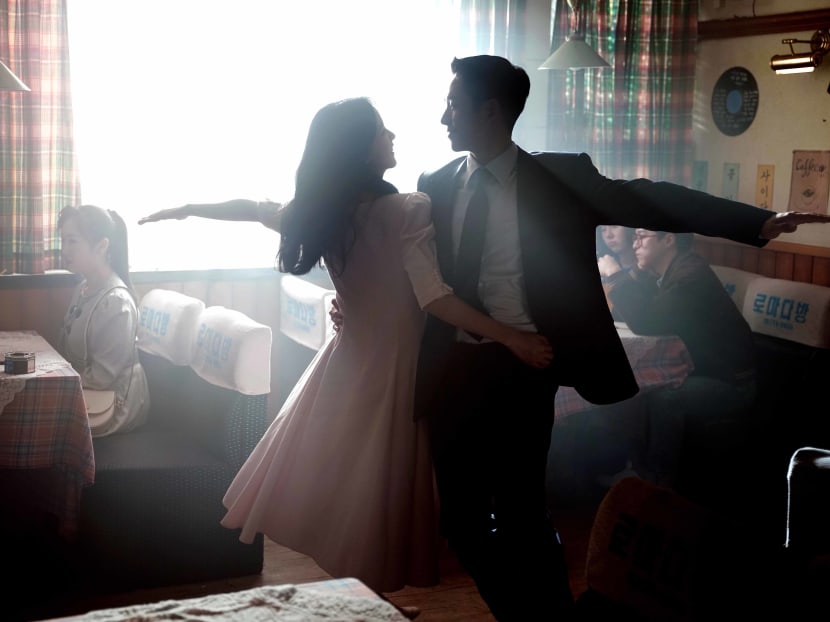 Disney+ unveiled a plan to make more 20 original productions in Asia including Korean, Chinese and Indonesian shows, as the streaming service seeks to attract new international subscribers through more local content.

Luke Kang, Walt Disney's Asia-Pacific president, said at a pan-Asia content presentation on Thursday (Oct 14), "We aim to create 50 original series and shows by 2023. OTT is quickly going mainstream and Disney+ is well-positioned to take part in that.
Disney+ is currently available in Australia, New Zealand, Japan, Singapore, Malaysia, Indonesia and Thailand. It will be launched in South Korea, Taiwan and Hongkong next month. Here are some of the APAC Disney+ titles coming our way. (Sorry, original content from Singapore.)
From South Korea:
Blackpink: The Movie
Documentary about the chart-topping Korean pop group, in commemoration of their fifth year anniversary.
'Blackpink: The Movie'

Moving
An action hero thriller based on the webtoon by Kang Full about three teenagers discovering their unusual powers.
Snowdrop
A romantic melodrama series starring top Korean actor D.P. 's Jung Hae-In and Blackpink's Jisoo.
Jung Hae-In and Blackpink's Jisoo in 'Snowdrop'.

Rookies
A coming-of-age romantic series set in Korea's elite police academy, with K-pop idol Kang Daniel making his debut drama.
Grid
From Stranger writer Lee Su-Yeon comes this mystery thriller a government official and a detective on the trail of a strange being who reappears after saving the world from a crisis.
Kiss Sixth Sense
Web-toon-adapted rom-com about a woman who can see the future with a kiss. Trouble ensues when she sees her future — and that of her boss, whom she hates. Starring Kim Yoon Kye-Sang, Seo Ji-Hye and Kim Ji-Seok.
Outrun By Running Man
A spin-off from SBS's long-running variety show, Running Man.

= = = = =
From Japan:
Tokyo MER (Mobile Emergency Room)
This special TBS collaboration is a medical drama starring award-winning actors Ryohei Suzuki and Kento Kaku.
'Tokyo MER (Mobile Emergency Room)'

Black Rock Dawn Fall
A reboot animation of Black Rock Shooter, a popular character with global fans that has spawned music, action figures, games and animation.
Summer Time Rendering
Anime based on one of the top manga titles with a cumulative total of over 130 million page views on the Japanese web manga app Shonen Jump Plus.
Yojohan Time Machine Blues
An anime series and the sequel to The Time Tatami Gallery, by award-winning writer Tomihiko Morimi and production company Science Saru.
Twisted Wonderland
Anime adaptation of Disney's highly popular mobile game by Aniplex.
Lost Man Found
Drama series adapted from a novel about an actor struggling to find fame and the love of his life.
Gannibal
Horror series about a village cop investigating rumors of cannibalism.

= = = = =
From Indonesia:
Bad Signal (aka Susah Sinyal)
A comedy-drama series adapted from the hit movie of the same title.

A scene from 'Bad Signal (aka Susah Sinyal)'.

Tira
Fantasy series, the first series to emerge from the Bumilangit fantasy universe, produced by Screenplay Bumilangit, under the creative vision of award-winning director Joko Anwar (Satan's Slaves).
Virgin The Series
Drama series spinoff from the 2004 movie of the same name.
Wedding Agreement The Series
Drama series that is was previously adapted as a film of the book with the same title.
Jurnal Risa
Drama series that is a prequel to I Can See Ghost, created by Risa Saraswati and directed by Awi Suryadi.
Teluh Darah
Horror drama series directed by Kimo Stamboel (Macabre).
Keluarga Cemara The Series

A spin-off drama from a 1996 series.
= = = = =
From Taiwan:
Small & Mighty
Comedy-drama series about self-discovery featuring Chen Bo-Lin in his comeback appearance in Taiwanese drama since 2012's In Time with You.
Chen Bo-Lin in 'Small & Mighty'.


Women In Taipei
Spin-off of Women in Tokyo starring Golden Horse Award winner Gwei Lun-Mei and Jacob Wang.
= = = = =

From China:
Delicacies Destiny
Period food-themed rom-com by Story of Yanxi Palace producer Yu Zheng.

Joy of Life 2
Romantic period series that is a prequel to the Joy Of Life hit series.

Min's Family
Zhou Xun and Huang Lei headline this drama about the struggles and challenges that come from getting divorced and remarried during different stages of life. From the team behind Nothing But Thirty.

= = = = =

From Malaysia:
Ejen Ali, Season 3
Animated series set in the futuristic city of Cyberaya, with secret agents taking on impossible missions.

= = = = =

From Australia:
Shipwreck Hunters
The first Australian documentary for Disney+ about iconic shipwreck mysteries in Western Australia's vast coastline.
= = = = =
Photos: DIsney+