Joanne Peh Plays A Mama-san In Toggle's First M18 Drama
Premiering in September, 'Last Madame' will contain stuff you can't see on free-to-air TV.
Joanne Peh is getting into some risky business — as a brothel boss. On screen, that is.
In the upcoming Toggle drama, 'Last Madame', Peh, 36, portrays a mama-san of a whorehouse in 1930s Singapore. Her story runs parallel with that of her great-granddaughter, played by Fiona Fussi, a banker in the present time, who stumbles upon her family's harlot-handling legacy.
Given the sordid nature of the material, the show will be rated M18, a first for Toggle. The higher age classification means it gets to be bolder in its depiction of sex and violence. In other words, you're going to see more — whatchamacallit — 'grown-up' stuff than on your regular free-to-air TV show.
So, just how M18 is Last Madame going to be?
The show isn't going to be risqué for risqué's sake, head writer and director Jean Yeo tells 8 DAYS. "This story is about female empowerment which is defined very differently in a different period," says Yeo. "[Because] the background is a brothel, it needs to show the life in a brothel authentically, and more importantly, show how women lived and were treated in the 1930s. And here's where we differ from Game of Thrones, which I feel had lots of gratuitous sex for its own sake."
The 12-part, half-hour English-language serial, which is currently in production, also stars Lina Ng, Constance Lau, Brandon Wong, and Taiwanese model Jeff Chou. Here, Peh tells us via e-mail about the thrill of playing a madame and how it pushes her limits as an actress.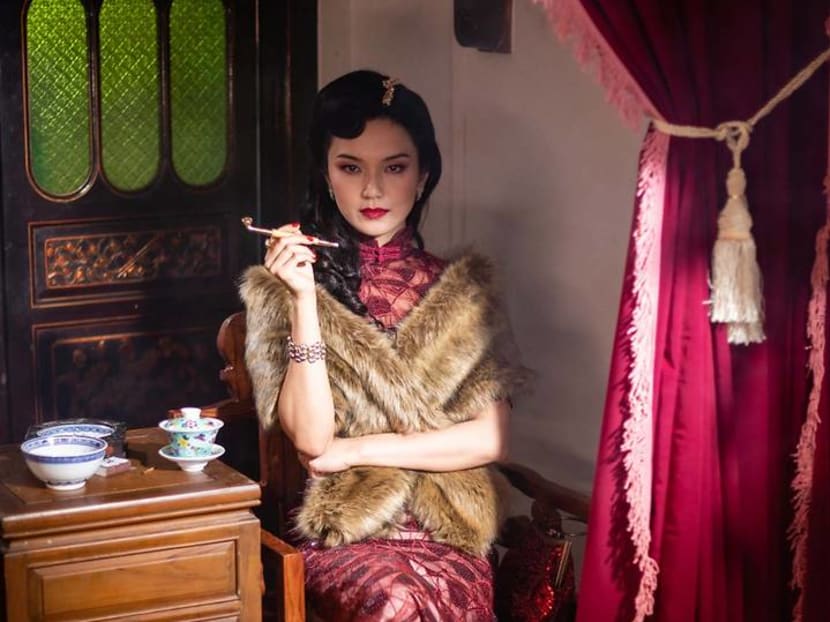 8 DAYS: How did you get involved with Last Madame to play Fung Lan?
JOANNE PEH: Jean from Ochre Pictures had approached me a couple of years ago for another project, but I was not able to commit because I was intending to get pregnant. She then shared with me the concept of Last Madame that she was preparing for and would really like me to be involved. I was hooked by the story and thought the character she had wanted me to play had many different layers that I wanted to sink my teeth into.
How did you research the role?
There were some historical information about brothels in Singapore that I read. The research done by the writers was very thorough. I did watch a couple of movies set in the era to understand the historical background of that time. I also observed how girls working in nightclubs/bars typically behave.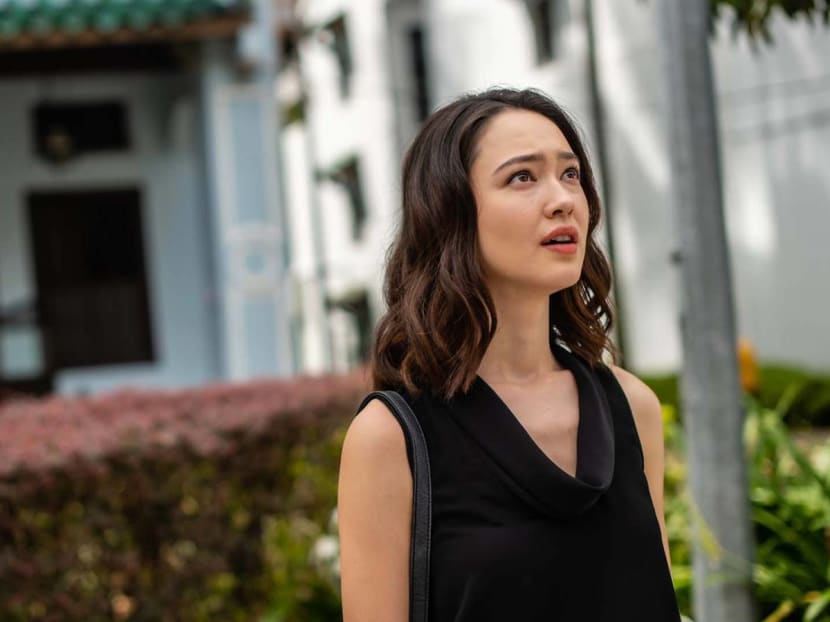 Were there any roles in the past that prepare you for the role?
I went to strip clubs in Vegas years ago when I was researching for another role and that experience left a deep impression that came in handy. The girls were playful but very classy and I understood the power of suggestion — I use this to fill my character's backstory and to understand how such businesses like this runs.
In what ways did playing her push your limits as an actress?
It pushed me to be fearless. To treat my body as an art form. I was very enlightened on this project — working with actors around the region whom I've never worked with before sparked new chemistry that I crave as an actress. I have not had to kiss anyone on screen since I got married, so the thought of all the intimacy — kissing and more — that would happen on this production was daunting and made me nervous. But my main co-actor, Jeff [Chou], was able to give me a lot of confidence and we were able to build a strong trust within a short time, which makes working together in such close proximity a very inspiring experience.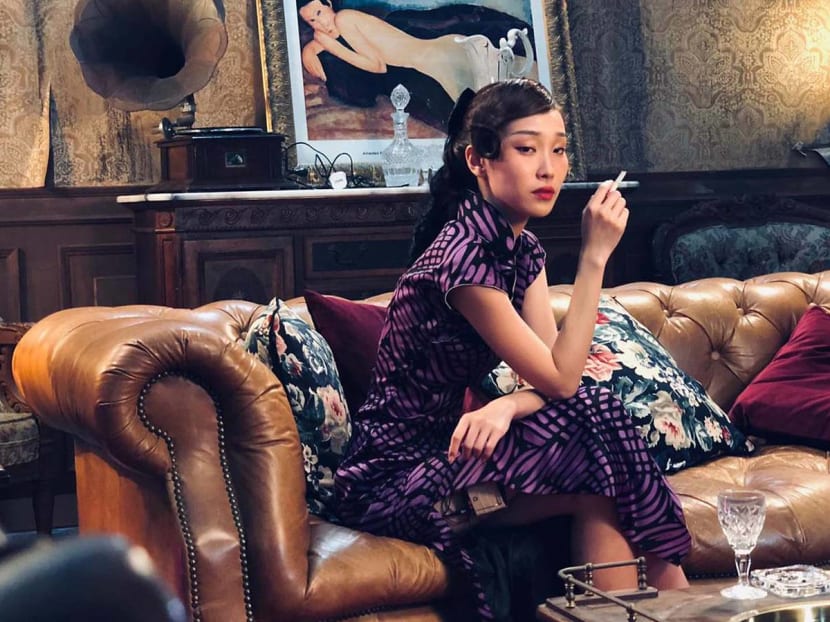 Even though you're still filming the show, do you already have a memorable scene?
I think it'll have to be the yet-to-be-shot sex scene.
What was the vibe like on set?
The vibe on set is one of the best I've been on. The hours are really long and even though there are many operational hiccups, the energy is so positive, and everyone is trying to help each other pull through the fatigue, lift spirits when things aren't going smooth and make the set as comfortable as it can be for actors.
The actors are all hungry for a good performance, and they all come from different backgrounds and countries. The respect that we have on set for the craft is amazing! I've learnt about theatre, voice training, meditation and philosophies from my co-actors. It is the meaningful conversations that allowed us to build deep connections with one another and make the set so enjoyable despite the rigorous filming conditions.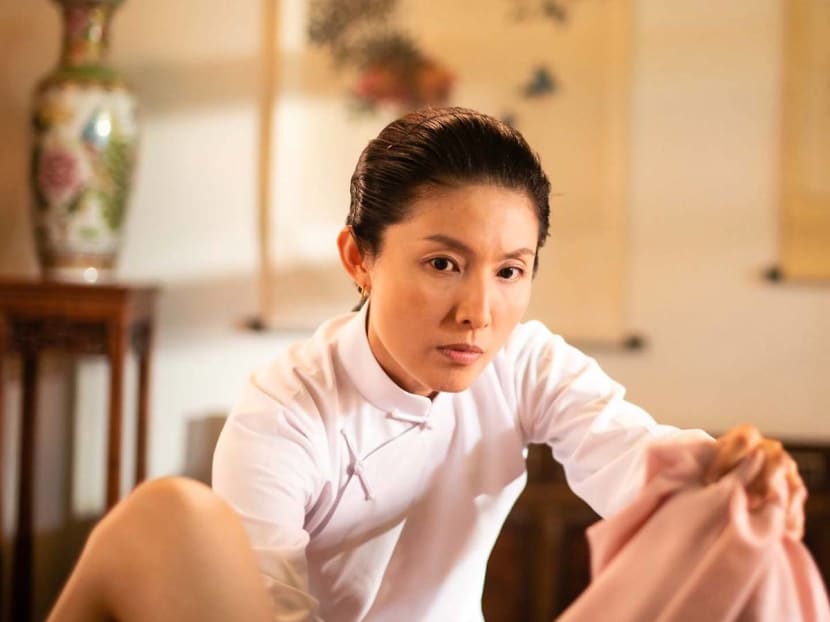 What was the toughest day you'd experienced so far?
I think it has yet to come?
When filming is done for the day, is it easy to walk away from Fung Lan's psyche?
Fung Lan has strong maternal instincts. I finish filming and I go home to my children. They're just a lot younger than the girls on set. Hahaha!
How do you plan to decompress from a role like this?
Meditate.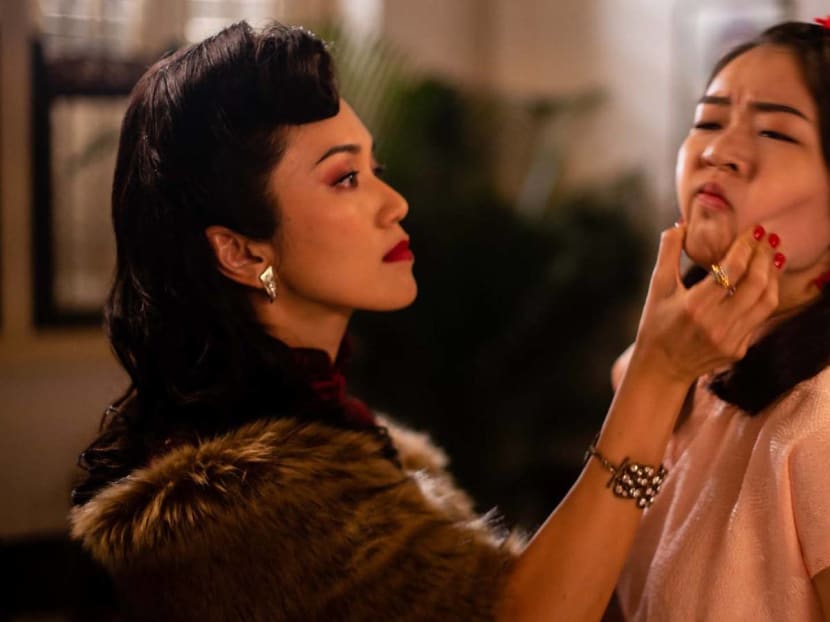 Fung Lan is said to be your most risqué role to date. Do you think playing her makes up for the time you almost got to play '50s cabaret performer Rose Chan in her biopic?
I am at a stage of my life where I'm looking for interesting roles that I can sink my teeth into — roles that are layered and complex but effortlessly believable. I had no idea what the story for the Rose Chan role was going to be at that point either, we were just exploring the possibility. At the end of the day, how far I'd go as an actress depends on the following, in order of importance: my co-actor, the director and the director of photography. In my years of acting, for all three elements to fall in place nicely is really quite rare. On this project, I've found it and I treasure this rare chemistry, which is why I dare to push forth with the risqué scenes.
Last Madame premieres in September on Toggle.
Photos: Ochre Pictures