QOA, PUQ, SDF? OMG What Do All These Covid-19 Acronyms Stand For & What Do They Mean?
The ABCs you need to know in the time of Covid-19 in Singapore.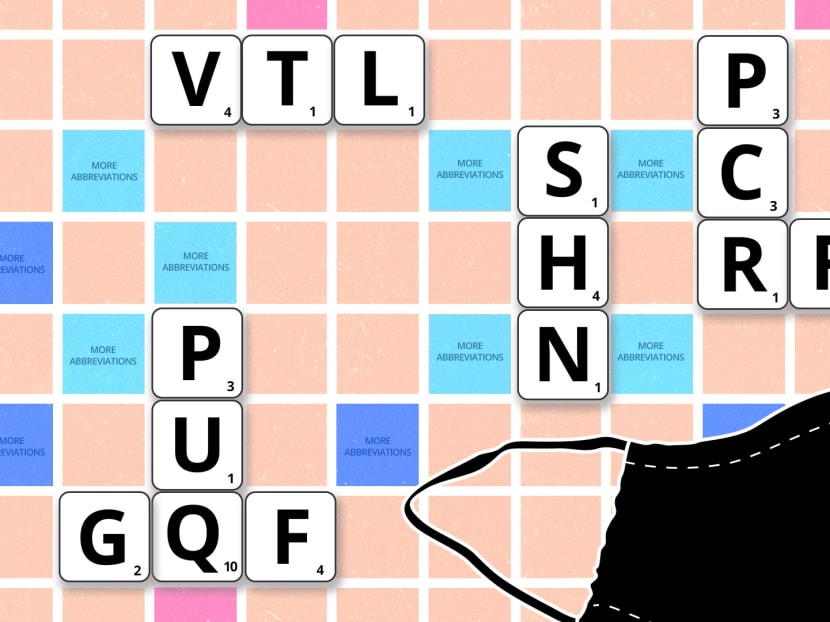 With new Covid-19 regulations and guidelines come new Covid-19 acronyms to learn. There are abbreviations that have become as commonly-used as CTE or MOH. But more often than not, there are many more that leave you scratching your head — or scrambling to Google it. Well, not any longer. Herewith, a one-stop handy guide for all the uniquely Singapore Covid-19 terms and acronyms that you need to know right now.

SMM: Safe Management Measures. Regulations put in place to reduce Covid-19 transmission, eg. cap on number of people allowed at social gatherings or fluctuating dining out rules.
SHN: Stay-Home Notice. A legally-binding order that requires travellers to Singapore to isolate at home or at a dedicated facility for a period of time.
SDA: Safe Distancing Ambassador. Personnel who remind people to abide by safe management measures, most identifiable by the now-iconic red polo tees.
SDEO: Safe Distancing Enforcement Officer. Like an SDA, but with powers to take enforcement action against offenders, eg. issue fines.
TT: TraceTogether. Contact tracing app or physical token that you should be very familiar with by now, unless you've been practicing maximum social distancing and have not stepped out at all in one-and-a-half years.
HBL: Home-based Learning. When students attend online lessons from home. Not what they had in mind when their parents told them they were granted extra screen time.
WFH: Work From Home. When employees work from home instead of the physical workplace. When HBL and WFH happen concurrently, chaos may or may not ensue at home.
C+: Not a PSLE Math score, but an unofficial short form that stands for Covid-positive.
CB: Circuit Breaker. Nationwide lockdown from Apr 21, to Jun 1, 2020 to curb the spread of Covid-19. Not an expletive (not in this case, anyway).
ART: Antigen rapid test. A quick and fairly accurate Covid-19 self-test that produces results in 15 to 20 minutes. To find out how to use, click here.
PCR: Polymerase chain reaction test. The OG of Covid-19 swab tests, giving the most accurate results in 24 to 48 hours.
PET: Pre-event testing. Attendees of larger-scale events are required to do this before they're granted admission into the event.
FET: Fast and Easy Testing. Mandatory testing regime for employees in higher risk settings (eg. F&B staff) using ART kits.
ESSS: Employer-Supervised Self Swab. When FET is carried out in designated workplaces under the supervision of the operator of the premises.
RRT: Routine Rostered Testing. Testing programme for groups working in higher-risk settings or living in high-density environments, where tests are carried out routinely.
ARI: Acute respiratory infection. Symptoms include fever, cough, runny nose, sore throat, loss of taste or smell.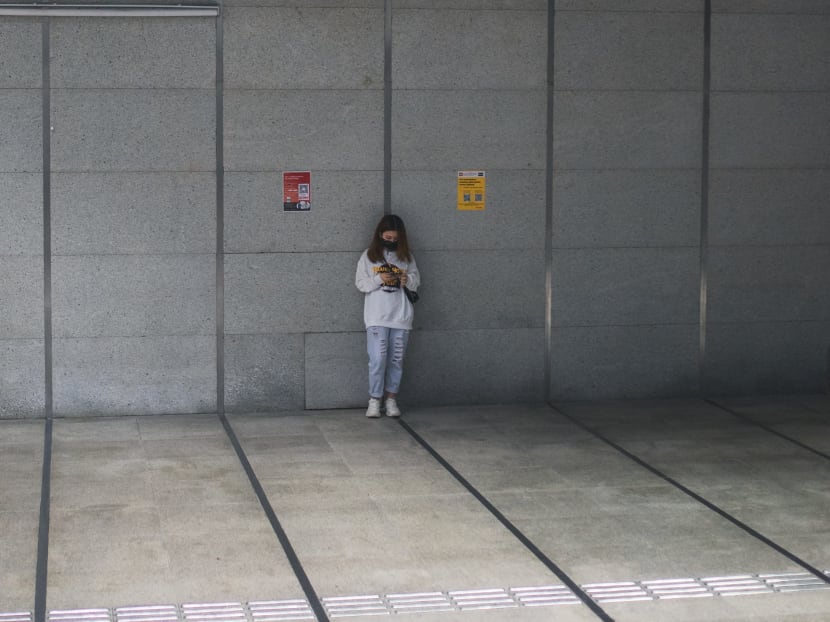 HRA: Health Risk Alert. Issued to people who've possibly been exposed to a Covid-19 case. These people should monitor their health and conduct self-tests (more details here).
HRW: Health Risk Warning. Issued to close contacts of Covid-19 cases. Required by law to meet testing and isolation requirements (more details here).
QO: Quarantine Order. A legal order issued to suspected or close contacts of Covid-19 cases, who must isolate at designated places and comply with testing and isolation requirements (more details here). They cannot leave their place of quarantine for any reason.
eQO: Electronic Quarantine Order. QO, but issued digitally via SMS.
HQO: Home Quarantine Order. A QO that can be served out at your place of residence.
PUQ: Person Under Quarantine. Pretty self-explanatory.
AA: Approved absence. Students and school staff are placed on AA if someone in their household has flu-like symptoms or are on MC due to these symptoms, or have had to undergo mandatory Covid-19 testing due to a cluster.
LOA: Leave of Absence. Issued to students and school staff in a number of instances. These include those who are close contacts of confirmed cases but are not under QO, or if their household members are serving QO at home, among others (more details here). They must stay home until LOA is over.
QOA: Quarantine Order Allowance. Financial assistance for self-employed people or employers whose staff are PUQ or are caregivers of a PUQ.
HRP: Home Recovery Programme. When Covid-19 cases with mild or no symptoms are allowed to recover at home.
GQF: Government Quarantine Facility. Where close contacts of Covid-19 cases or PUQ are isolated under certain circumstances.
CCF: Community Care Facilities. Where Covid-19 cases who are well or have mild symptoms and don't require much medical care are sent to recover, with doctors and nurses on standby. Eg. Connect@Changi at Expo and D'Resort NTUC.
CTF: Community Treatment Facilities. Where Covid-19 cases who are well but have underlying health conditions that require close monitoring are sent to recover, with more medical staff on standby. Eg. Connect@Changi and NTUC Health Nursing Home.
PHPC: Public Health Preparedness Clinics, which provide subsidised treatments for respiratory illnesses for Singaporeans, PRs and work permit holders (locations here)
SASH: Swab and Send Home clinics. PHPCs where Covid-19 swab test services are available.
RSC: Regional Screening Centres. Facilities set up to carry out Covid-19 swab tests for target groups from the community who are well or have been diagnosed with acute respiratory infection.
QTC: Quick Test Centres. Facilities where the public can book an appointment to do supervised and self-paid ARTs ($15 each) to meet work requirements or various testing regimes (eg. pre-event testing, or unvaccinated people who need a negative test result to dine out). Full list here).
SDF: SHN-Dedicated Facilities. Yes, it's an acronym within an acronym. So meta.
VTL: Vaccinated Travel Lane. An arrangement for fully-vaccinated people to travel for leisure without serving a SHN in Singapore upon their return, but in place, undergo a series of PCR tests. Currently, Germany and Brunei are included in this scheme.
VTP: Vaccinated Travel Pass. Issued to eligible fully-vaxxed short-term visitors or holders of long-term passes who are entering Singapore on the VTL.
ATP: Air Travel Pass. Short-term visitors travelling from certain countries/regions have to apply for the ATP — at the time of writing, Hongkong, Macao, Mainland China and Taiwan are in the list. Upon arrival in Singapore, they're required to self-isolate until they receive their negative PCR results, among other requirements.
RGL: Reciprocal Green Lane. A dual-way safe travel arrangement where eligible travellers can travel between Singapore and an RGL country/region for short-term essential business and official purposes. Upon return to Singapore, they must serve SHN or self-isolate, depending on where they've travelled to.
PCA: Periodic Commuting Arrangement. A travel arrangement between Singapore and Malaysia to facilitate movement of workers between both countries. Travellers must remain in their country of employment for 90 days or more, and are subject to SHN and tests upon arrival in Singapore.

Main illustration: Pyron Tan
Photos: Unsplash/grainfalls, Guido Hoffman, shawnanggg, Tobi Law, Mike Enerio