The Original Teo Heng KTV Outlet At Katong Shopping Centre Is Closing Down, Along With 6 More Outlets
The plan is to continue to operate seven outlets when KTV businesses are allowed to reopen.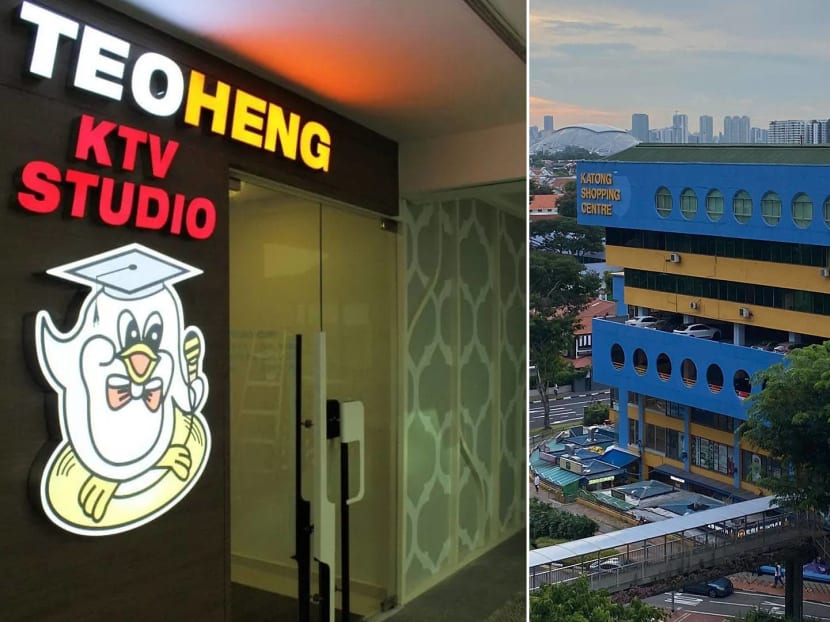 Karaoke chain Teo Heng KTV Studio has plans to close seven of its 14 outlets, after its business has been severely impacted by the Covid-19 pandemic. The first two outlets to shutter are the Katong Shopping Centre and Sembawang outlets — the leases for both are up in August and will not be renewed, Teo Heng owner Jackson Teo told Shin Min Daily News.

In the same interview, Jackson also revealed that they have vacated the Katong premises, aka the OG Teo Heng KTV outlet, and will do the same at Sembawang soon. The 62-year-old karaoke towkay also explained to the Chinese newspaper that while there are plans to close half of the 14 outlets, he hopes he can resume business in the remaining seven outlets in six months' time, in order to recoup losses. He also explained that he plans to raise $1mil to help the company tide over the crisis. "I'm just afraid that we won't be able to reopen in six months. Then I'll have to accept my fate," he said.
Teo Heng KTV Studio, a long-time favourite among Singaporeans for its affordable prices, has been shut for almost four months since Mar 26, due to Covid-19 measures. Currently, karaoke businesses and bars are among the handful of establishments that are still not allowed to resume operations in Phase 2. It was reported in April that Teo Heng KTV had continued paying its employees despite expecting to suffer losses of up to $500,000 after a month-long closure at the time.

The very first outlet in Katong (above) was set up in 1989 and started with just five rooms, but later expanded to over 30 rooms. At its peak, there were as many as 30 outlets islandwide.
Photos: Teo Heng KTV Studio, Jasmine Teo