This Squid Game-Themed Staycation Lets You Meet The Creepy Doll, Play Games & Dress Up Like A Character From The Netflix Hit
The ultimate winner doesn't get 45.6 billion won, but 1 million Grab Rewards points instead.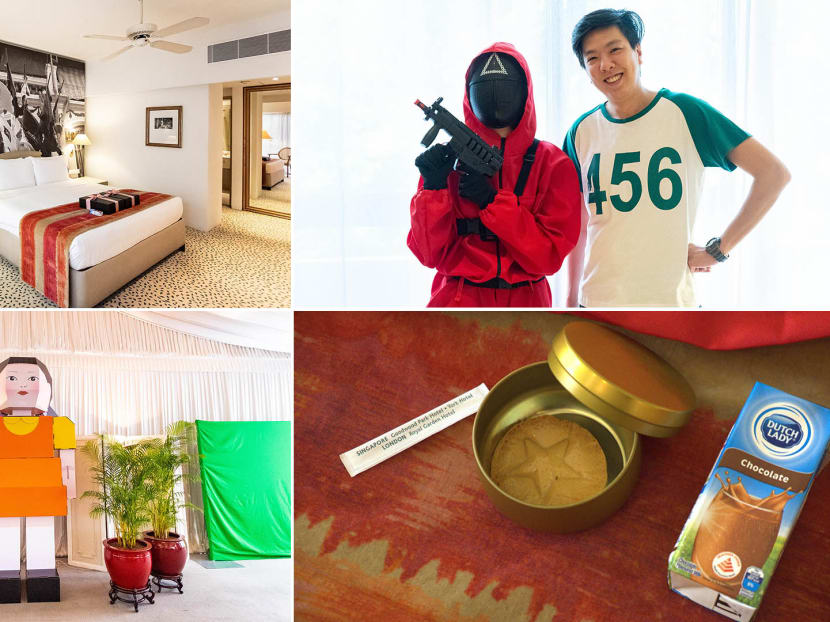 So you can't get enough of Squid Game, but aren't content with just buying a T-shirt or binge-watching the Netflix megahit? You can now live like a Squid Game contestant — if only for a night — at what's touted as Singapore's first Squid Game-themed staycation.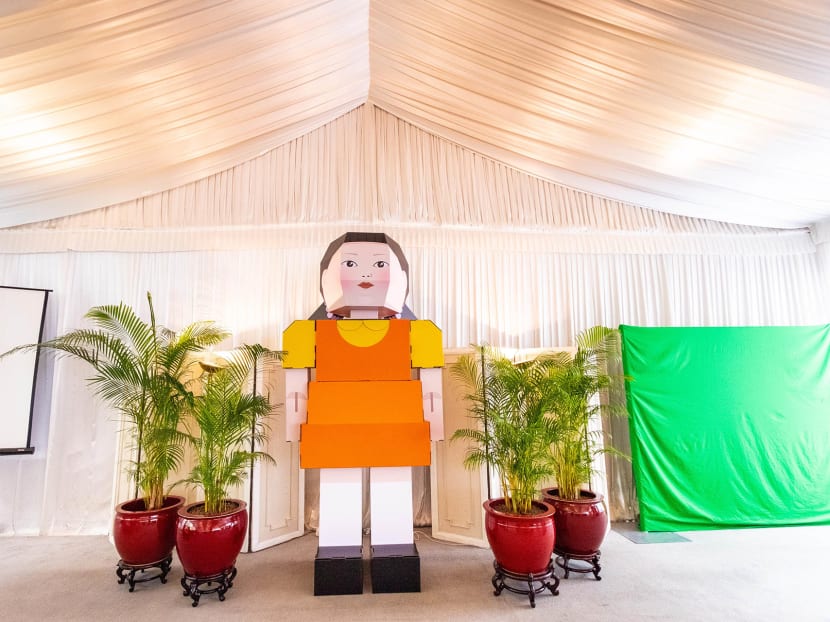 The Sotong Game Challenge will take place at Tudor Courtyard within the hotel.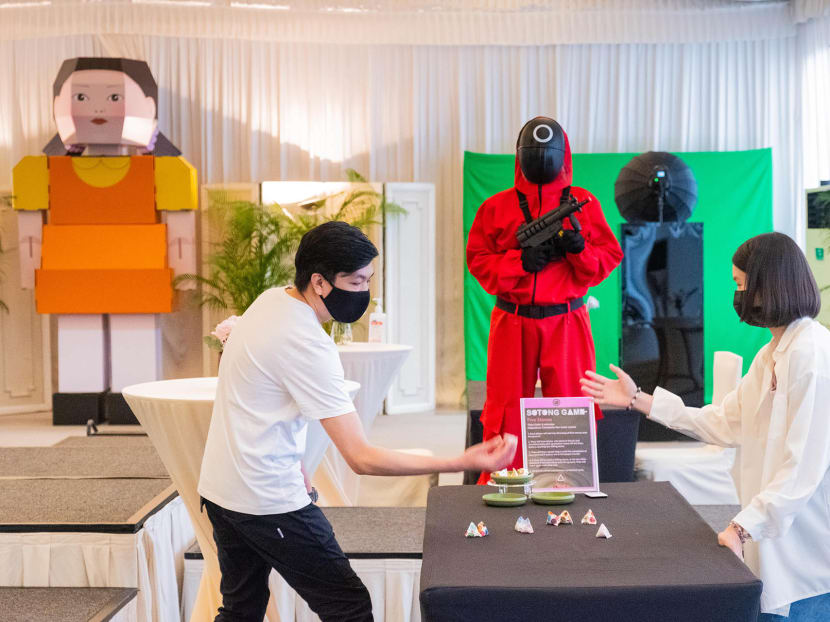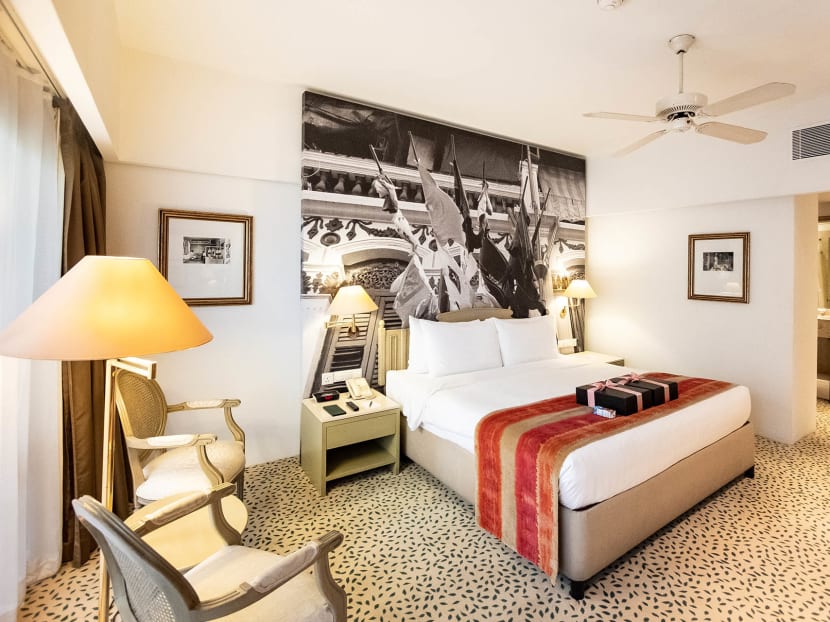 One night stay for two people at Goodwood Park Hotel's Deluxe Mayfair Room
Two Sotong Game gift sets, which include a red guard jumpsuit, a green player tracksuit, Dalgona candy and chocolate milk.
A pair of entrance tickets to the Sotong Game Challenge to play five games, and access to Squid Game-themed photobooths.
1-for-1 Spa Rael voucher
Complimentary parking
But if you'd rather go home and sleep in your own bed after battling it out in the games, you can buy entrance tickets to the Sotong Games ($30 each) and just participate in the Sotong Game Challenge — sans staycation — and still be eligible to win those prizes.