There's An App For You To Report People Breaking Safe Distancing Rules — But Here's What To Take Note Of Before You Do
Don't anyhow paotoh please.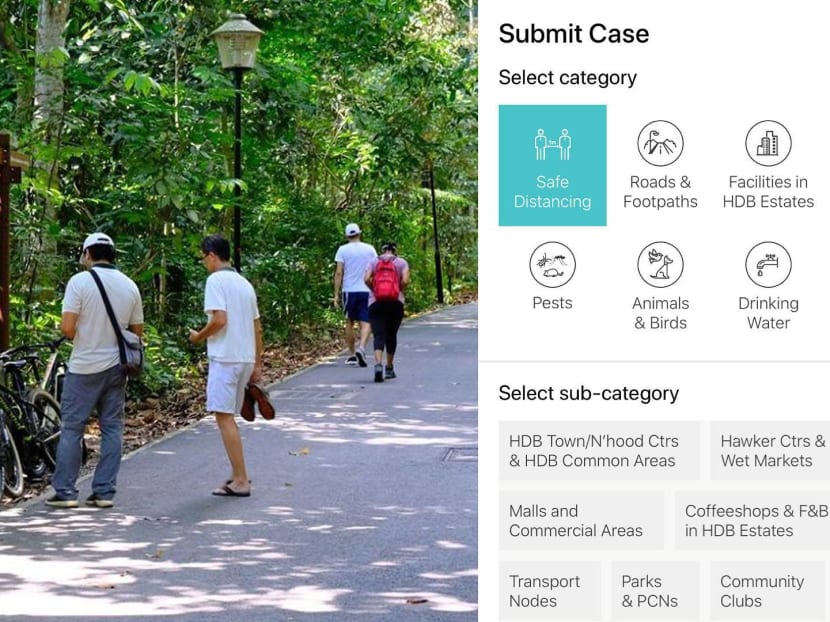 Thousands of enforcement officers (EO) and safe distancing ambassadors have been deployed to comb the island for people flouting the enhanced circuit breaker regulations. More than 6,200 stern warnings and over 200 fines have been issued since Apr 7, according to the Ministry of the Environment and Water Resources (MEWR). Yes, it's a massive operation, especially since crowds were still packing certain parts of Singapore, even as we're one week into the circuit breaker period. However, the authorities are now enlisting the help of the public to spot "hotspots" where crowds may be gathering.
Yes, it's now possible for people to report people or businesses that are flouting the rules of safe distancing on OneService. The government app and portal now has a dedicated function for folks to lodge such reports, with these tip-offs aimed at helping relevant agencies focus enforcement efforts.

Enhanced safe distancing regulations include keeping a distance of 1m or more away from others or leaving the house for non-essential reasons. The latest Covid-19 circuit breaker measures, tightened further over the past few days, will see first-time offenders fined $300 (no more written warnings given, guys) and subsequent offenders may face prosecution.

But before you go on a tip-off spree, there are a few things you should know. And as always, in these trying times, exercise discretion. In other words, don't anyhow paotoh please.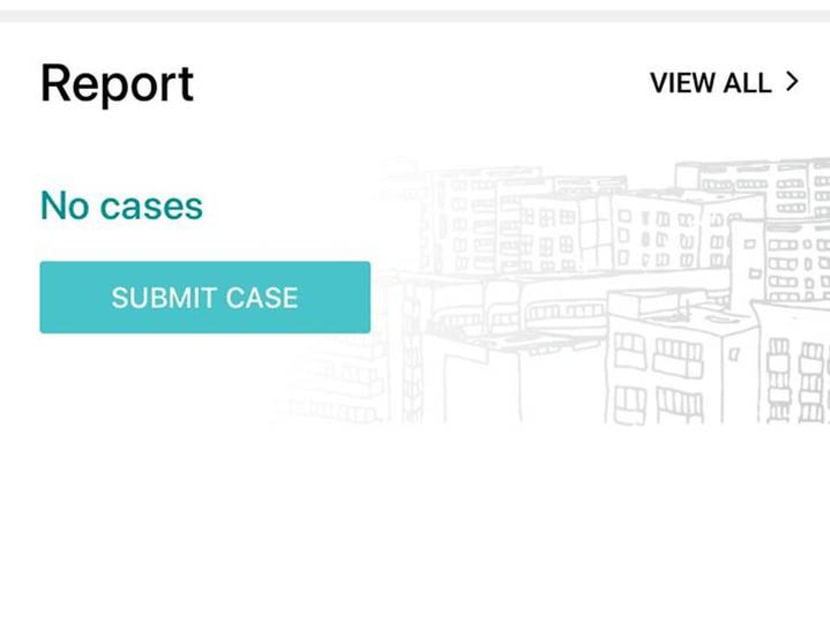 The OneService app and website existed even before the Covid-19 outbreak. People could use OneService to resolve municipal matters with several government agencies — including NEA, NParks and HDB — without having to go directly to the relevant agency. Among the plethora of services on the site are booking of public facilities and finding public parking, and reporting various matters such as abandoned trolleys and damaged road signs. The Safe Distancing function was only introduced recently to help with the enforcement of safe distancing measures during the circuit breaker period.
You have to register for an account with your Google or Facebook account, or sign in with your Singpass.
Besides the date, time and location, you'll be required to provide more details as well as further information about the location, so enforcement officers can zero in on the case.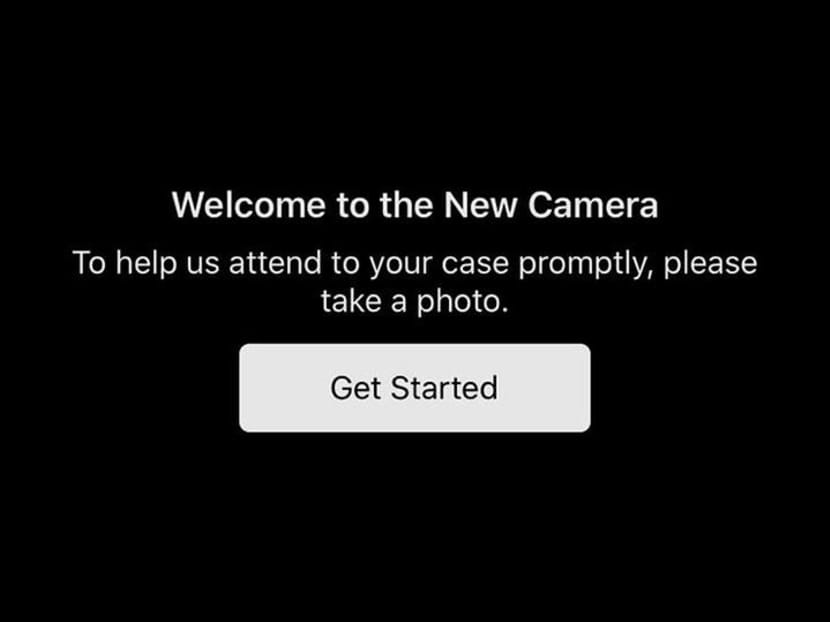 Don't submit a safe distancing case based on what someone forwarded you on WhatsApp or something that you saw on social media, for instance. Report only what you see, and use photos that you snapped yourself to substantiate your case.
In response to the public providing feedback, Minister for the Environment and Water Resources Masagos Zulkifli urged the public not to send snapshots that they didn't take themselves, as some of these cause enforcement officers to waste time pursuing past events.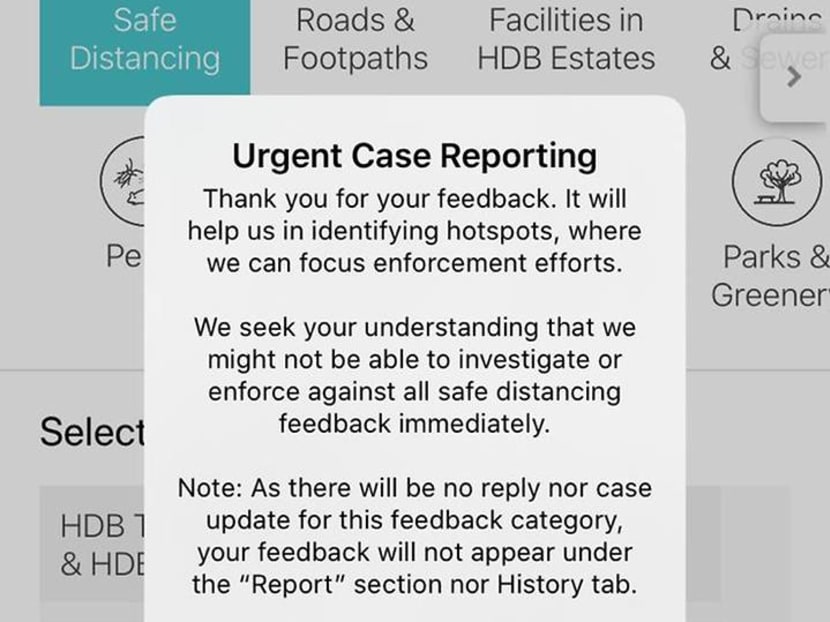 You'll see this disclaimer when you submit a Safe Distancing report on the app. Don't expect any follow-up notifications, or for your case report to be reflected under your account on the app.

More info at https://www.oneservice.sg/. Download the OneService app from the App Store or Google Play.
Photos: NParks, OneService screenshots