We Visited SodaStream's HQ In Israel To Find Out What It's Like To Work There
There's free food and a magnificent view.
A few months back, 8Days.sg was invited by Israeli fizzy-water maker SodaStream to tour its head office and factory in Tel Aviv. The trip came close to getting cancelled because of volatility in the area, but things settled down and we were able to head there as planned.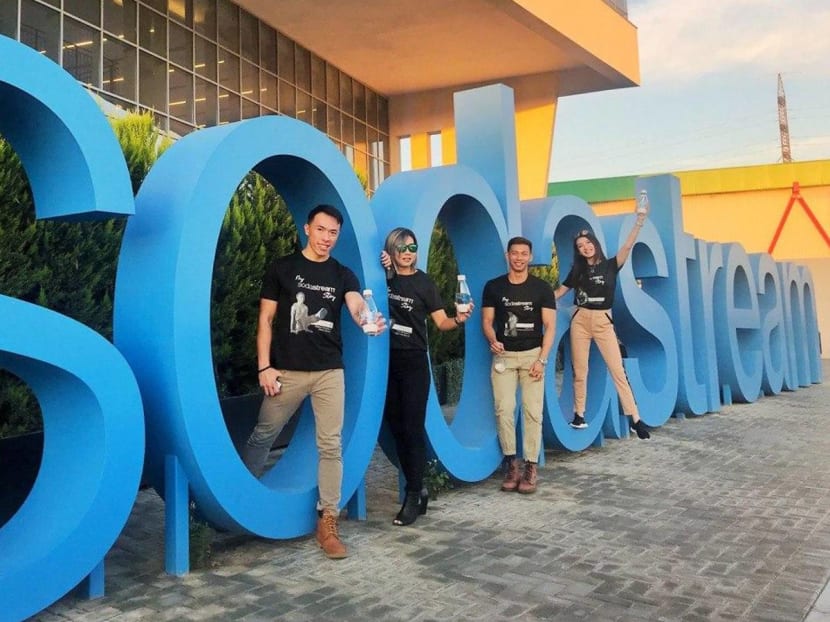 Besides being the country that gave us Wonder Woman Gal Gadot, Israel is also home to well-known international brands like SodaStream. Think of it as the 'Nespresso' of carbonated water, which lets you make your own sparkling water and sodas at home with recyclable carbonators and a SodaStream machine. Each carbonator produces some 60 litres of sparkling water, which means you can save the equivalent of 2,000 single-use plastic bottles used to contain store-bought sparkling water.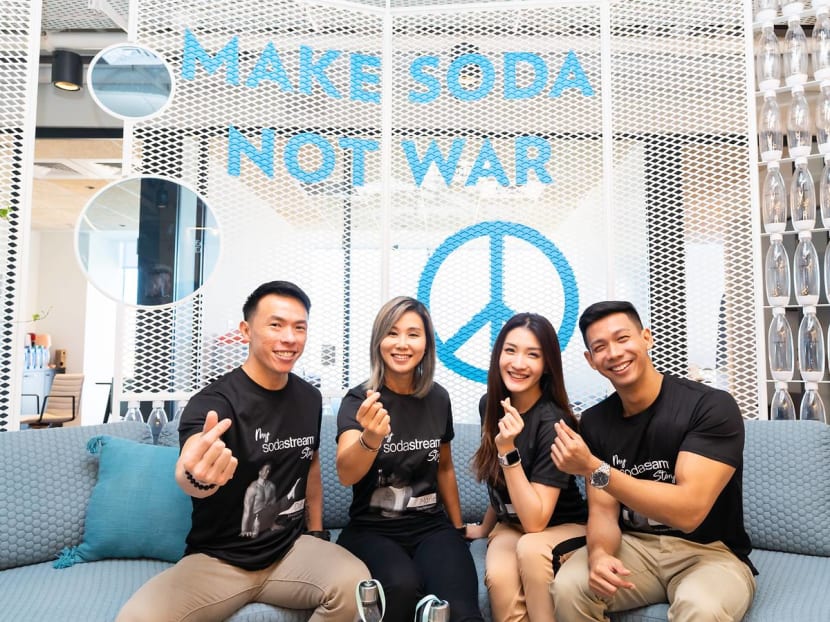 "SodaStream is from Israel?!" our friends asked when they learnt about our trip. It's a surprising fact, given that the company was acquired by PepsiCo for a cool $3.2bil and seems as American as can be — its commercials have starred US celebs like Scarlett Johansson and Paris Hilton.

Other than stars, SodaStream Singapore also works with a group of influencer-ambassadors to promote the brand. On this trip, we travel with four Singapore-based fitness influencers, Marie Choo ( @mariechoo), Sabrina Wee ( @sabsiez), Phone ( @phonephyisque) and Daniel Chan ( @danielchan.bodytree), all of whom rep the company's ethos of guzzling eco-friendly, healthier drinks. We also hang out with homegrown entrepreneur Nanz Chong-Komo, the former One.99 chain founder who now distributes SodaStream in Singapore.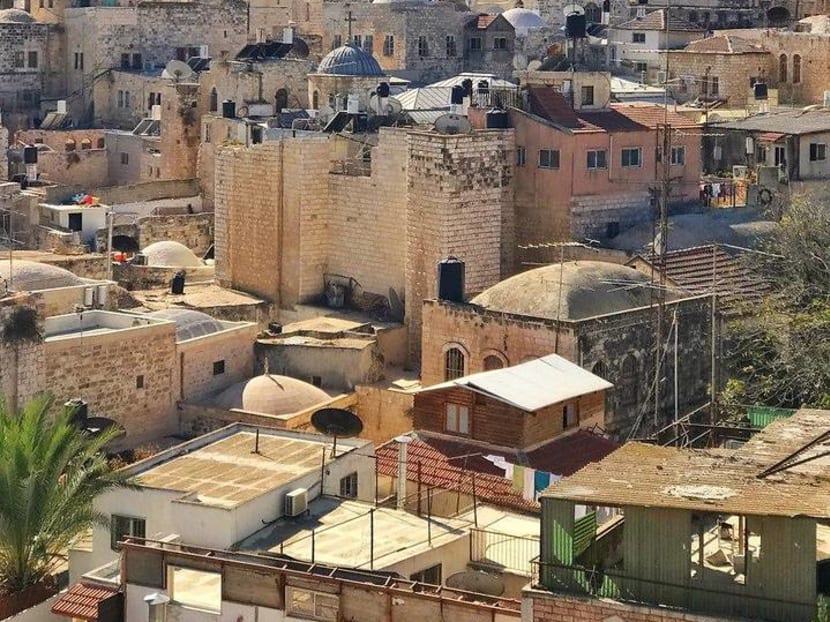 The Holy Land is usually a destination for Christian pilgrimage, which was why we were waiting in line with mainly church group aunties and uncles during our Hong Kong layover for the 'entry interview' to get into Israel.

Yep, strict screening is done before you can enter the country, even if you are a tourist. Questions run the gamut from the typical ("What are you planning to do in Israel?") to the bizarre ("Why are you wearing a shrimp necklace?" — fun fact: shrimps aren't kosher food in the heavily Jewish Israel). It was a little stressful for wide-eyed first-time visitors to the country like us, but we dutifully answered the questions and were let through.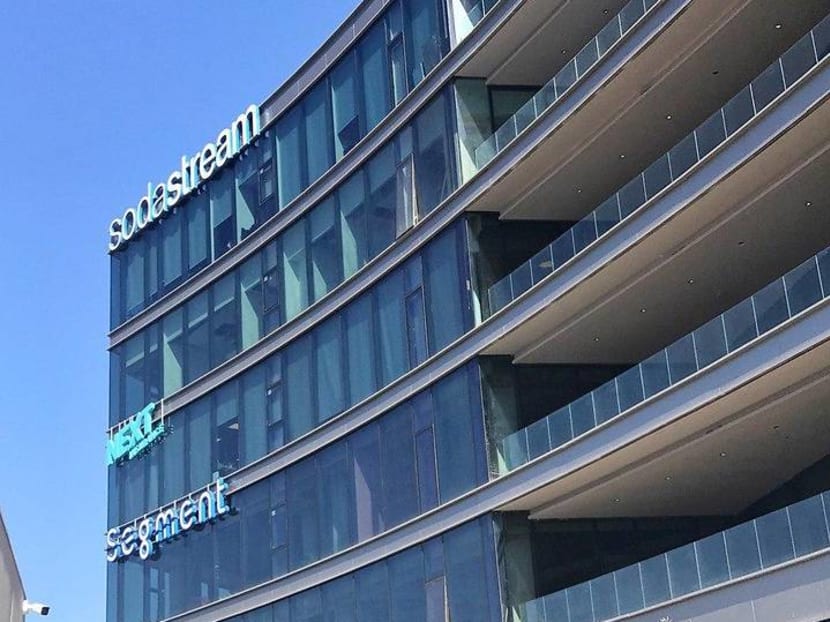 After ogling at the hip headquarters of trending companies like Uber and Facebook in Singapore (and inducing some serious office envy), we were curious about SodaStream's HQ in Israel.
It may come as a surprise to some, but Tel Aviv, Israel's most populated city along the Mediterranean coast, is a thoroughly modern place flanked by Bauhaus buildings with million-dollar beach views. SodaStream's office is located within a massive building in rural Kfar Saba, about 20km from Tel Aviv.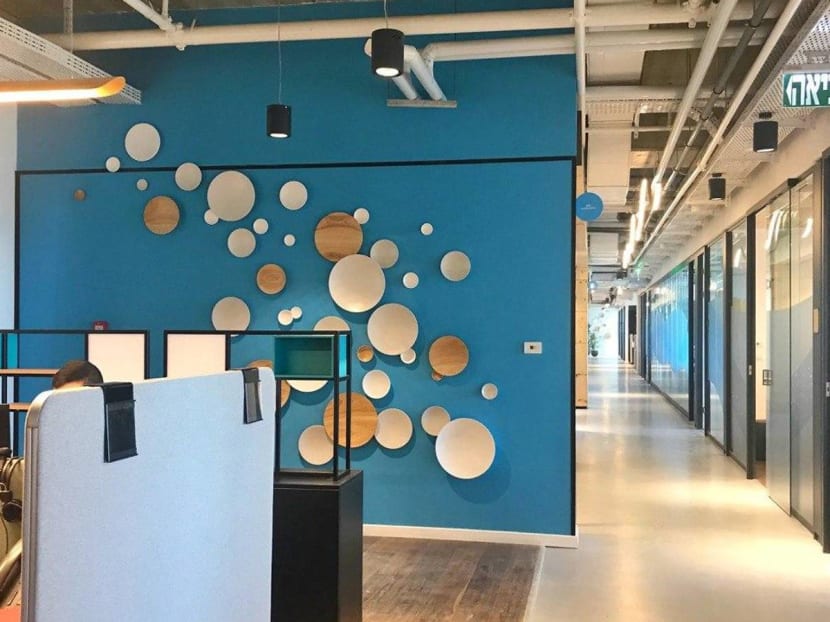 We were expecting a drab, run-of-the-mill industrial space given the ulu location. But the 5,000 sqm office is surprisingly chic, and looks like it could be a meticulously-curated Ikea showroom with punchy colours. Friendly, stylishly-dressed employees mill around the place.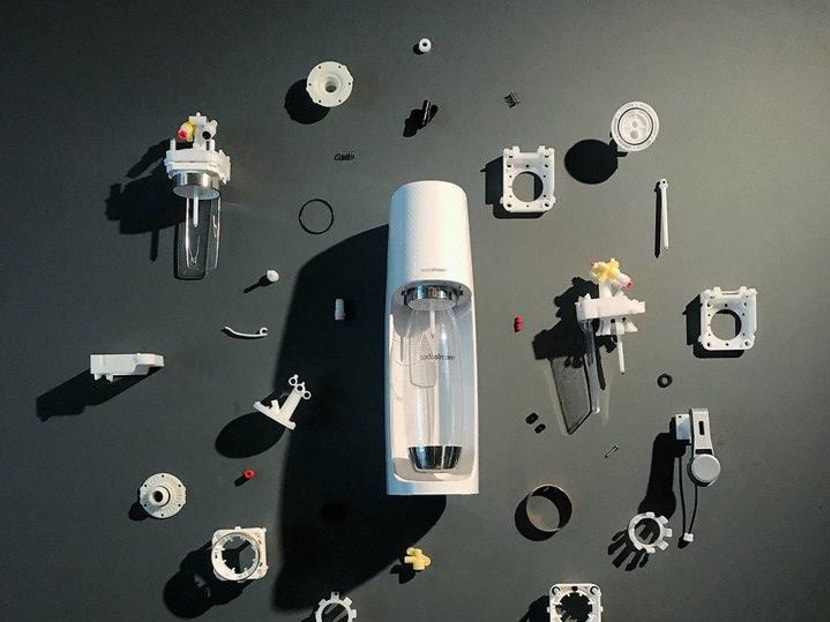 The walls are decorated with, not posters or picture frames, but bits and bobs that make up a SodaStream machine. Cute.

It looks like it could be a futuristic top-secret lab, but this room is really a call centre where the staff field enquiry calls from customers. SodaStream's HQ also has an in-house R&D facility, where we are forbidden to take photos. "We're developing some new technology here," says David, our SodaStream rep-cum-guide.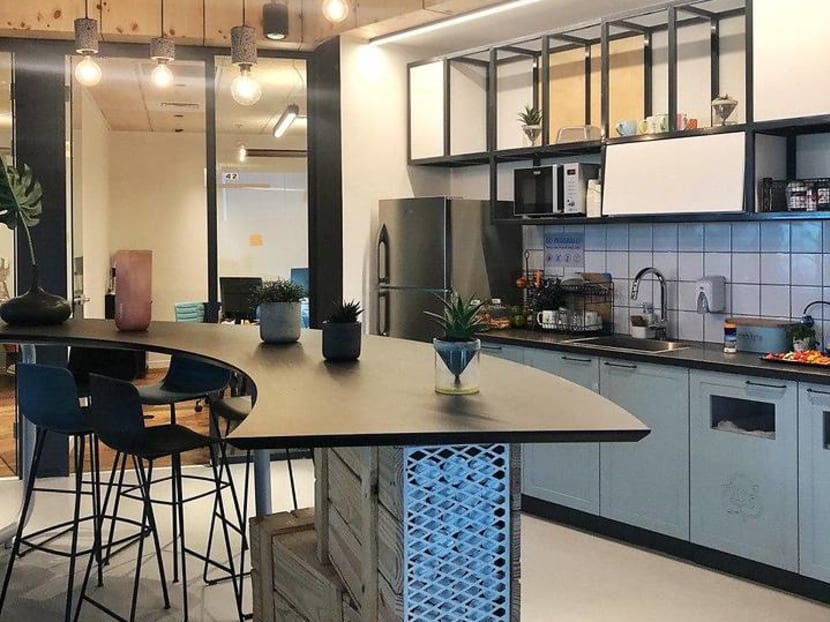 The office also has a few (very clean) pantries scattered every few metres, each stocked with a Nespresso machine, electric kettle and fridge. We spy healthy veggie platters piled with sliced capsicums, carrots and cherry tomatoes for the staff to munch on if they're feeling snackish.

SodaStream staff also get free meals at their office in a comfy air-conditioned canteen that resembles a trendy bistro.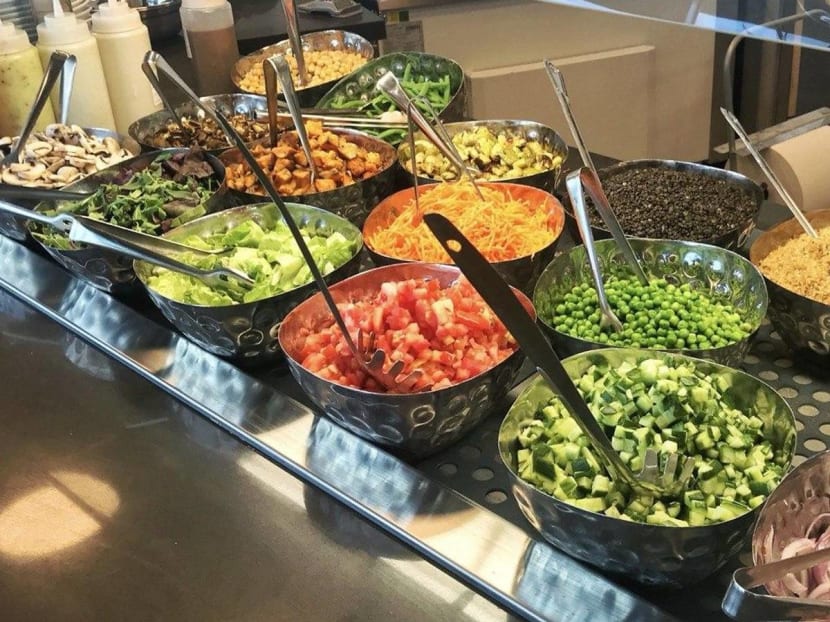 There's hot food like baked salmon laid out buffet-style, and even a DIY salad bar.

There are also various hangout spots, like this balcony with a stunning view. That conference call can wait.

We spot roomy corner offices with the same incredible view. (Er, can anyone focus on work here when their office looks and feels like a tropical resort?)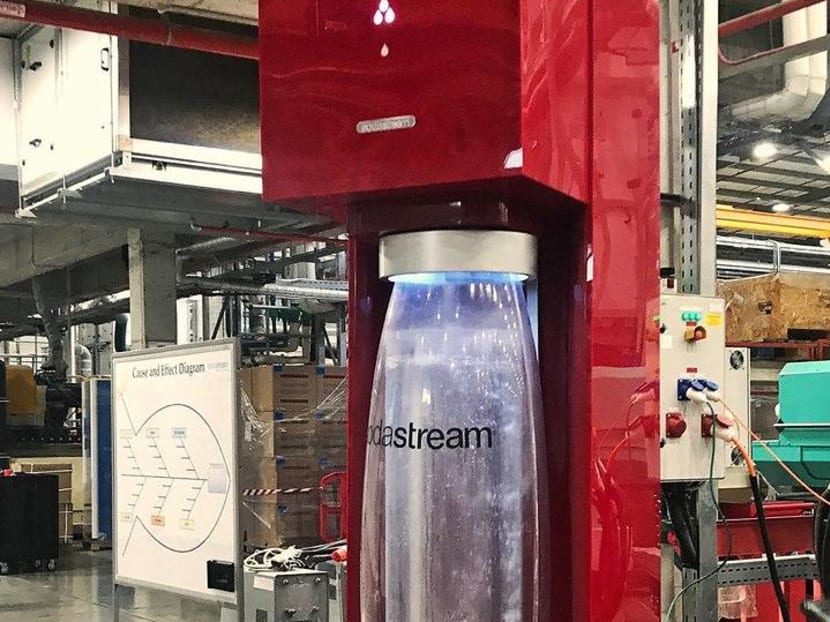 Next, 8days.sg takes a one-hour car ride out to the Negev Desert, where Sodastream's factory is located (all of its products are made in Israel). We take a factory tour to check out how the sparkling water-makers are made. There's plenty to do here; the carbonated canisters recycled by SodaStream customers all around the world are also sent back to Israel to be cleaned, sanitised and refilled for the next use.
The factory is nicknamed the 'Island of Peace', as it hires some 2,500 employees from both Israel and Palestine. "When someone works here, they put their politics aside and work here as a person," our factory tour guide Debbie tells us. During Ramadan (which is celebrated by the predominantly Muslim Palestinians), the company throws a big outdoor bash where everyone joins in the merrymaking with food and karaoke.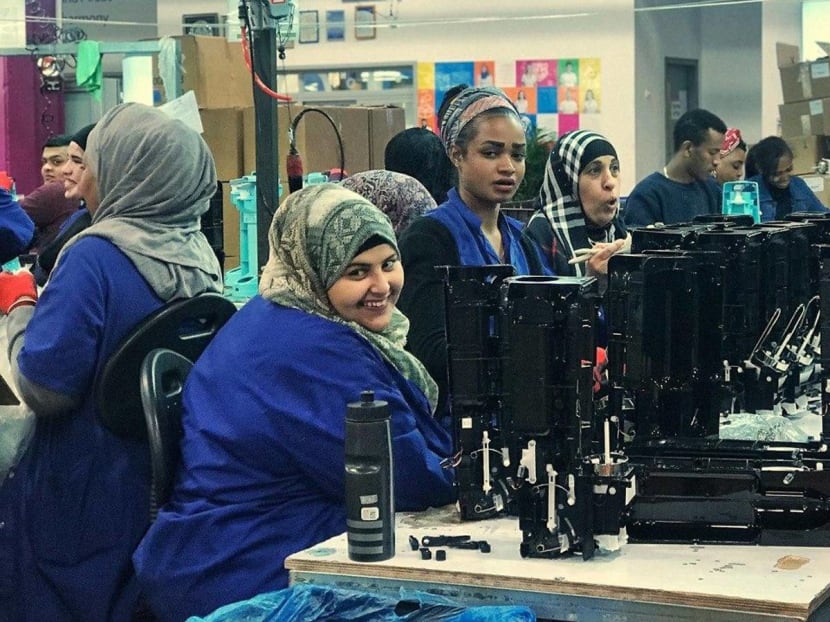 About 40 per cent of the staff here are Bedouins, a nomadic Arab tribe that settled in parts of the Negev Desert. As Bedouin women traditionally don't work, they struggle with poverty issues. To get them out of the poverty cycle, SodaStream employs them at special production lines here called 'mother lines', where they can leave work early to take care of their families.
The company also operates a version of our Yellow Ribbon Project, with assembly lines at a prison located 15 minutes away from the factory. Inmates are given opportunities to get a full-time job at the main factory after serving their sentences.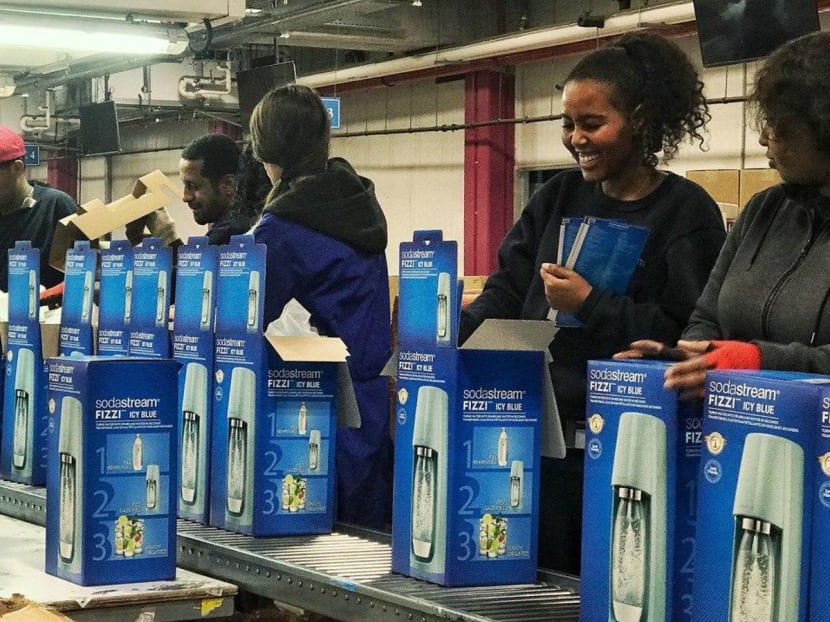 At the factory, workers man different areas of production, from assembling the plastic SodaStream machines to packing them into cardboard boxes. They work at superhuman speed, but we're more surprised by the party atmosphere in the room. An overhead speaker blasts loud pop hits like 'Despacito' and, er, a remix of 'Baby Shark' while the workers chatter like students in a school canteen. Their community is tight-knit; when a Palestinian employee passed away in a traffic accident a few days before our visit, his colleagues set up a little memorial corner for him at the factory, along with a signed memorial book that will be sent to his family.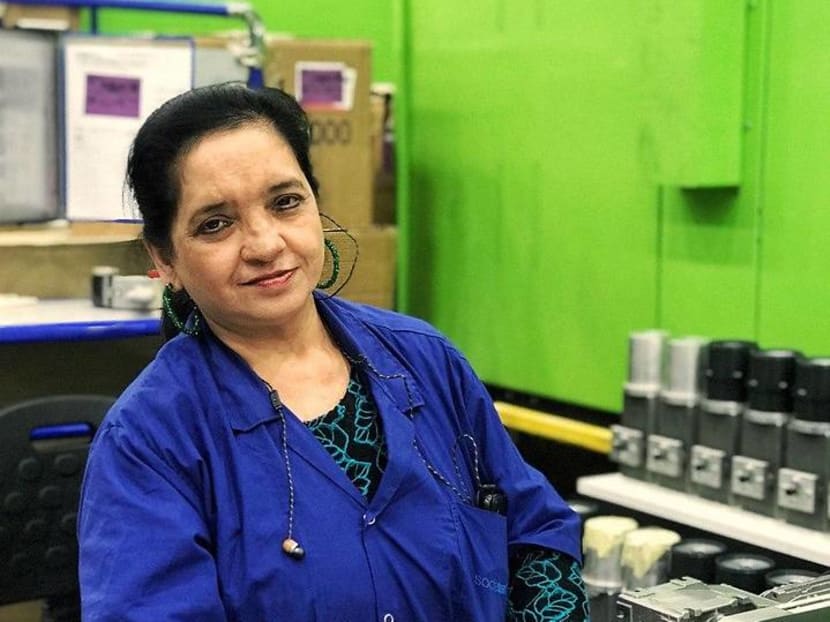 Like at the HQ, the factory staff can wear anything to work. We meet a chatty worker from Mumbai, India, who eagerly tells us about her son who works as an engineer in another nearby factory, and shows off her homemade Christmas-themed earrings.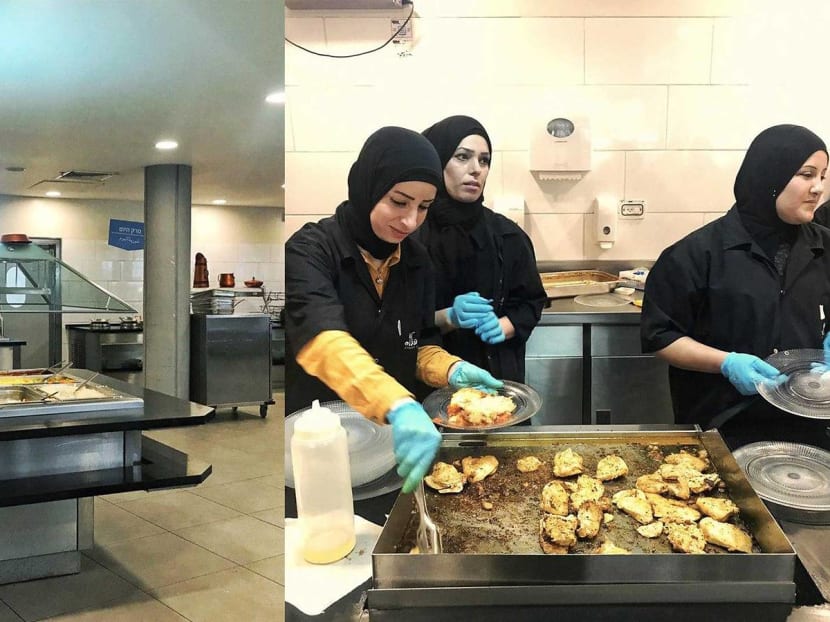 The factory also provides complimentary, freshly-cooked meals for its staff, with an even bigger spread than at the HQ due to the larger headcount here. Per Jewish guidelines, the canteen is divided into kosher and non-kosher food sections.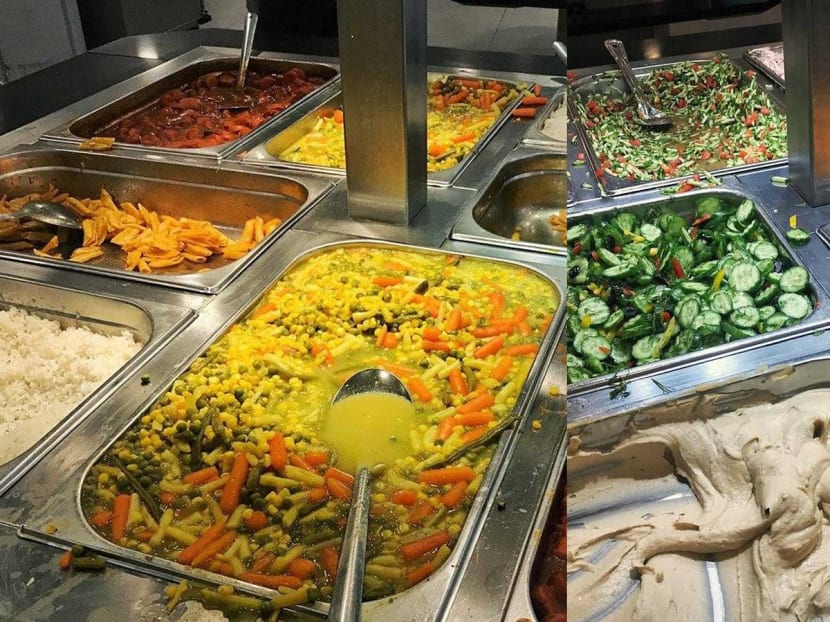 It's like having a free-flow buffet at work every day; there are salad, carbs and meat stations, and staff can help themselves to unlimited servings of hearty nosh like spiced chicken breasts, rice, pasta, curried veggies and hummus with pita bread. There are also on-brand soda fountains serving SodaStream's own flavoured drinks.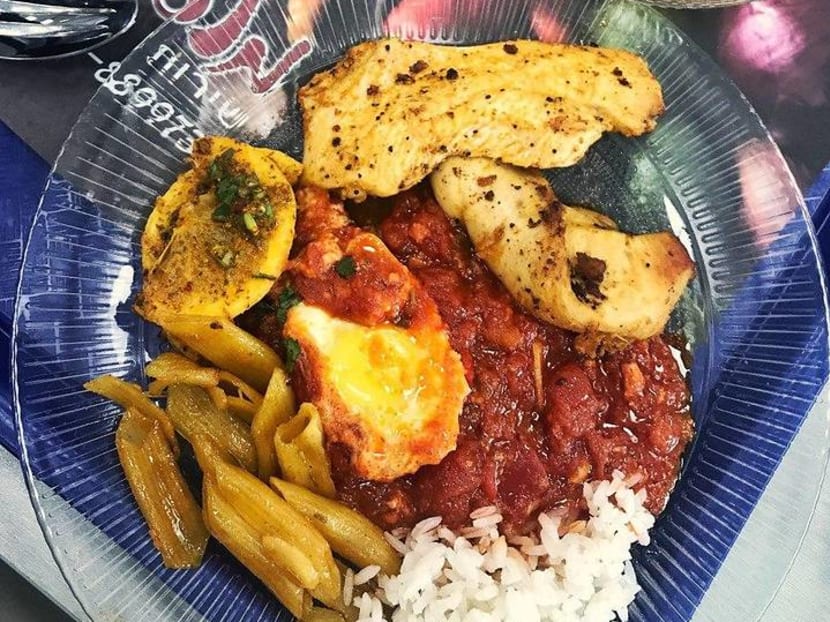 We load up on homely Israeli fare like penicillin (Jewish chicken noodle soup), beef ktzitzot (a traditional patty made with meat, bulgur crumbs and spices) and shakshuka (poached eggs in a spicy tomato stew). It's all very healthy and yummy, which probably explains why we see people there tapow-ing extra food in takeaway containers. Unfortunately, the canteen is not open to the public (we got a special media peek), but you can request for the SodaStream factory tour if you're ever in Israel.

This trip was made possible thanks to SodaStream Singapore. Its sparkling water makers, cylinders and drink mixes are available locally at its online store on www.sodastream.sg.

PHOTOS: YIP JIEYING/ FRED LEOW