This Website Lets You Check If Your Group Of Up To 5 Pax Can Dine In Together — So You Don't Have To Rack Your Brains To Figure It Out
Because everyone is confused.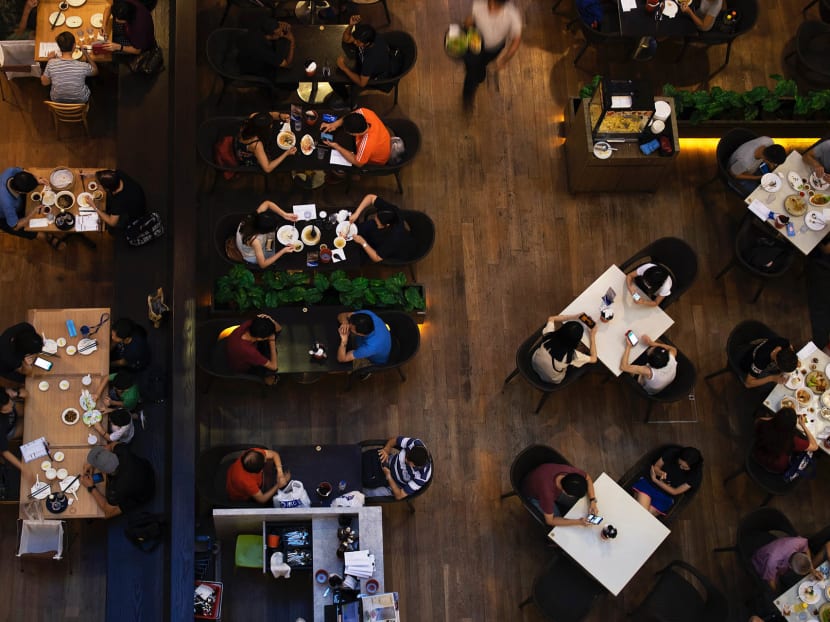 Can we dine in a group of five? Vaccinated or not? Got negative Covid-19 test result or not? How many kids under 12 can dine with us? Does it matter if we're all from the same household? Suffice to say, the new dine-in regulations that kick in today (Jul 19) and that are valid until Aug 8 are some of the most confusing yet.

In sum, from Jul 19 to Aug 8, the dine-in cap per group has been reduced from five to two for unvaccinated people. However, people can dine in up to a group of five if diners: 1) are fully vaccinated; 2) have recovered from Covid-19 in the past 270 days; 3) have a valid negative Covid-19 test result if unvaccinated; or 4) are children under 12. However, even if everyone meets the eligibility criteria to dine in a group of five, there are still limits on the number of children younger than 12 who can be in this group (click here for the full guidelines).

Yes, it all sounds more complicated than a PSLE maths problem sum. If you really need to dine out, you'll be glad to know that there is now a website which allows you to easily check if your group is eligible to dine out together.
Go to the site simply called Can We Dine In, and key in details such as the date of your meal, and the number of diners in the group. From there, you'll have to enter more information about the individual diners, eg. if they've been vaccinated or partially vaccinated, or if the diner is an adult or child below 12 years old.

After all the necessary information has been submitted, results are generated and you'll know if your group is allowed to dine out or not.

However, the website excludes dining at hawker centres, coffee shops, food courts, and other F&B establishments that do not have a system in place to check vaccination or PET statuses. For these eateries, the maximum number of diners is 2 pax per group, regardless of vaccination status or age.
Of course, the easiest — and safest — option is to eat at home, whether you're cooking or ordering from your favourite F&B establishments to show your support. The Can We Dine In site, which was built by the people behind kitchen backend systems company Atlas, provides a 5 per cent promo code for food deliveries from F&B establishments such as Grain, Poke Theory and Ember Smokery.
More info here.
Photos: Unsplash/Deepika Murugesan, Can We Dine In screenshots