Where To WFH — As In, Work From Hotel — From $15 A Day
Hello, free flow (non-alcoholic) drinks, among other perks.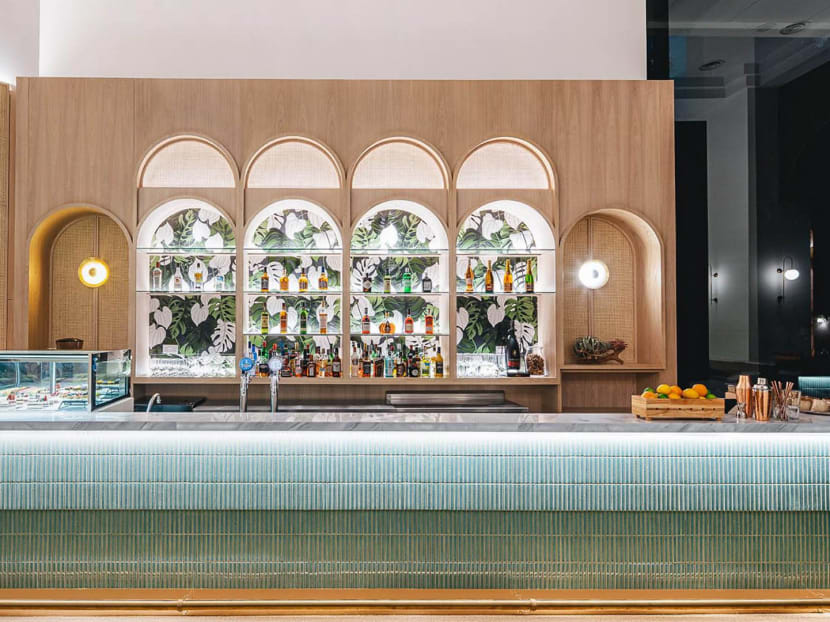 If you're hankering for a change of scenery after all these months of working from home (or if your neighbours' renovations seem to be going on and on and on), you're probably searching for WFH alternatives, such as a co-working space. Perhaps even a hotel? After all, hotels like Marriott Tang Plaza Hotel have started offering their spaces to folks who need to WFH in five-star surrounds, if you're willing to fork out over $120 a day to work in a luxe hotel room, that is.

But if you're scouring for more affordable options, look no further.
Work from hotel deals in Singapore: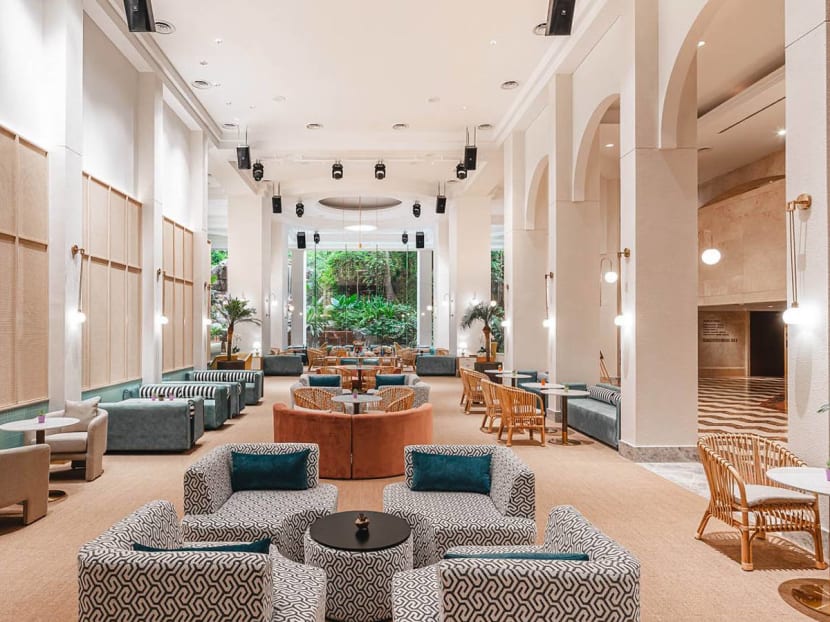 First things first, you won't be working in a private guestroom, but in the hotel's public spaces. Yes, this hotel has pivoted to transform its public spaces into co-working spaces. And why not?

At $15 a day, Furama Riverfront's work from hotel deal is value for money. You'll get a co-working spot at either the IG-worthy Waterfall Lounge or the vibrant lobby. The package also includes free flow coffee, tea, juices and soft drinks, complimentary parking, $10 F&B credits and 10 per cent off F&B spending at the hotel.
To make work life easier, they're also offering complimentary wi-fi (of course), and a concierge service that helps you with courier, mail and printing services, plus the use of meeting spaces. Parents with a kid in tow will be delighted to know that you get two hours of play at the Waka Waka indoor play facility (usual rates start from $18 on weekdays).
A monthly work-from-hotel pass is also available at $250, with a couple of additional perks thrown in, such as $200 F&B credits, 20 per cent off dining, among other discounts.

Work from hotel passes are valid from 9am to 10.30pm (last order at 10pm). After you purchase them online, head to the Waterfall Lounge to exchange for a pass. Prior reservations have to be made online for Waka Waka.

Furama Riverfront is at 405 Havelock Road. More info at http://www.furama.com/riverfront/promotions/work-from-hotel.
Photos (including main photo): Furama Riverfront
If you prefer a little more privacy, Hotel G's WFH deal includes the use of a guestroom. For $90++, you get access to a room from 7am to 7pm on weekdays (don't get any ideas — it's a maxiumum of one guest per room), free parking and wi-fi.

You'll definitely won't go hungry during this work day since lunch, wine, drinks and snacks are included in the package. That's right, coffee, tea and juices, as well as morning and afternoon snack boxes are provided throughout the day. You'll also get to enjoy a set lunch at Ginett Restaurant and Wine Bar, and two glasses of house pour wine. There's also a 15 per cent off dining at Ginett and 25 Degrees.

Food coma from all that eating and drinking? You can also opt to top up an additional $50++ for an overnight stay. Psst, it includes breakfast too.

Hotel G is at 200 Middle Road. More info at https://www.hotels-g.com/singapore/offers/hustle-grind-away-from-home/.
Photos: Hotel G Singapore

Get our stories delivered to you on Telegram: t.me/eight_days