You Can Now Get Paid Up To $2,500 To Be A Social Distancing Ambassador At Hawker Centres
It's not part of the job scope to issue fines to offenders, okay?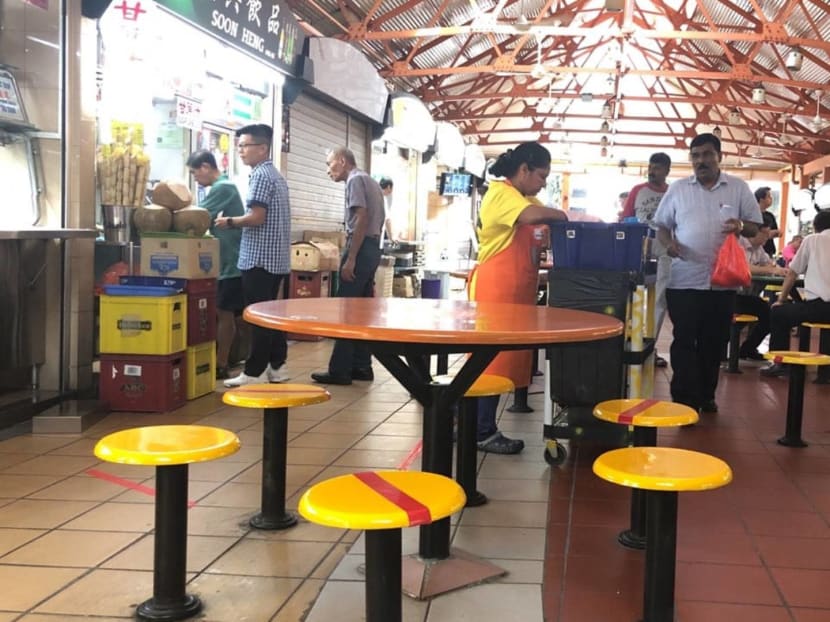 Anyone found flouting the Ministry of Health's safe distancing regulations could now face a fine or even a jail term. Thing is, who's keeping an eye out for safe distancing offenders? Social Distancing Ambassadors, of course.

At least two recruitment firms are now hiring Social Distancing Ambassadors (SDA) for hawker centres via online job ads. How much do SDAs earn? Anything from $1,800 to $2,500 a month. One of the ads states that new hires will be placed on a three-month contract that may be extended (guess safe distancing is here to stay, at least until June?).
You may have read about a social distancing ambassador who went viral for issuing a $300 fine to a patron at a local eatery recently. Fake news. Enterprise Singapoore has since clarified that social distancing ambassadors are not authorised to issue fines.

But we digress. According to this ad (above), duties of an SDA include "guid[ing] and encourage[ing] hawker centre patrons in practicing social distancing measures". Basically to ensure people sit on unmarked seats, keep a safe distance (of about one metre) when in queues, and encourage patrons to opt for takeout or food delivery options if there are no available seats.
A second listing shows a more specific salary range, $1,800 to $2,500, with additional line about duties of a SDA: to advocate patrons to return their trays and to keep tables clean.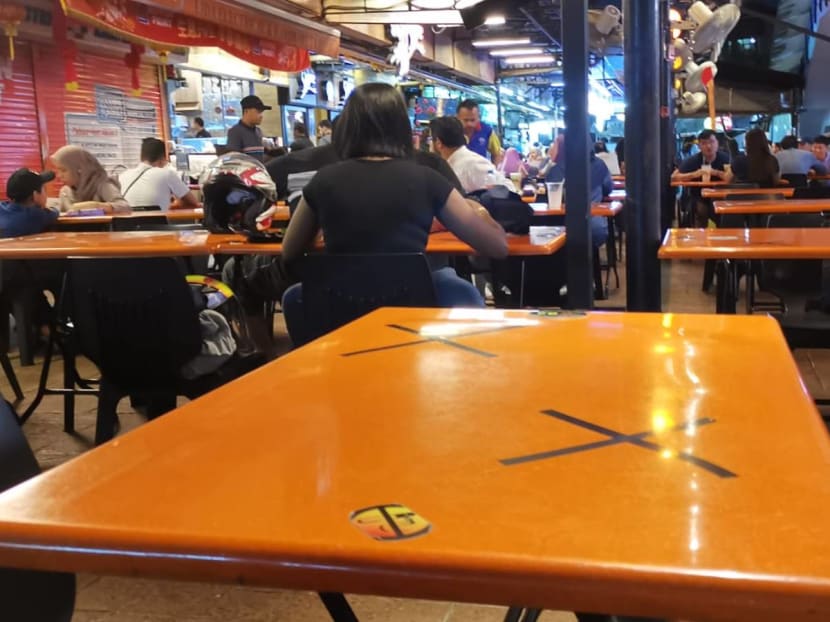 Social distancing ambassadors work a five days a week, but will have to work through weekends as days off are on Mondays, Wednesdays or Thursdays. Working hours vary according to three different shifts — day, night and full-day shifts — and ambassadors must choose at least two out of the three.

According to one ad, working hours are as such:
- Day shift: 8am-5.30pm, with a lunch break at 11am-12pm
- Night shift: 12pm-9.30pm, with dinner at 5-6pm
- Full-day shift: 8am-2pm (Lunch at 11am-12pm) and 6-9.30pm (dinner to be taken before shift starts)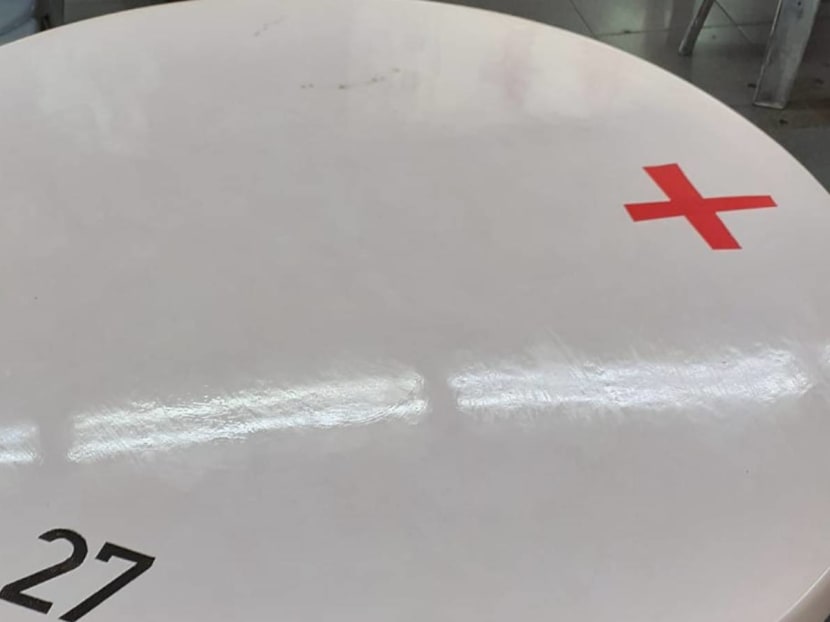 Requirements on both recruitment ads are largely the same. Among the qualities that a Social Distancing Ambassador should possess: good communication skills, ability to persuade others to change their mindset and/or behaviour, and fluency in at least English and a mother tongue, though a dialect would be a bonus.