'YO! MTV Raps' Host Kim Lee On The Time Jay Park Wasn't Happy That She Embarrassed Him On The Show
The show opened her eyes to how influential hip-hop culture is in Asia.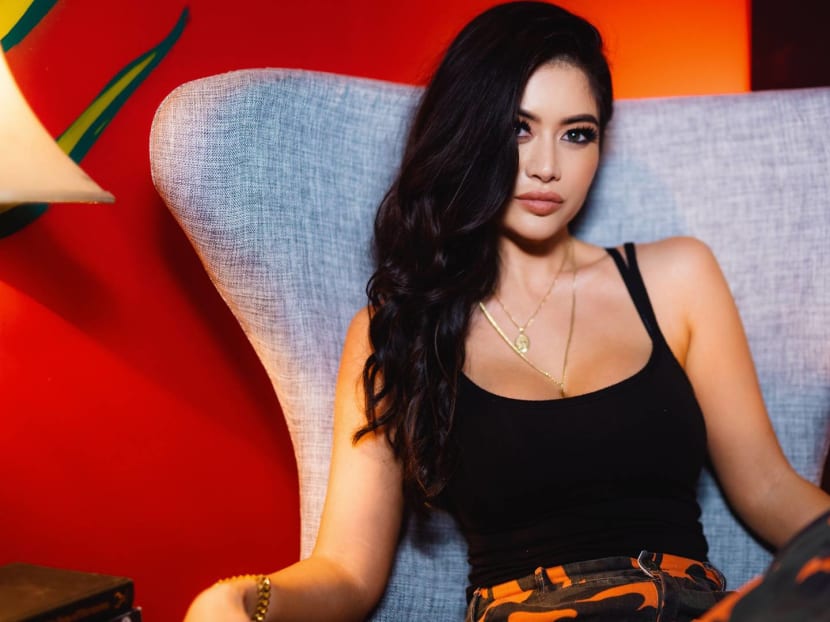 MTV Asia's latest show YO! MTV Raps isn't exactly a new one. It's a revival of an old series which goes way back in the US in the 1980-90s, as a showcase for the rising hip-hop music then. DJ-model Kim Lee remembers being a fan of that show growing up in Orange County, California. "I love Tupac and Lauryn Hill," says the 31-year-old Vietnamese-American. "They're my idols I look up to till this day and they were on [the original show]. I can actually tell my friends, 'My idols were YO! MTV Raps and I'm on YO! MTV Raps!'"
Lee, a protégé of Black Eyed Peas member apl.de.ap's, and Singaporean rhyme-master and songwriter Yung Raja are the hosts of the all-new YO! MTV Raps. Joined by Malaysian rappers Joe Flizzow and Zamaera, they celebrate the impact hip-hop has on music, fashion and lifestyle in Asia. In town recently to promote the show, Lee, who was once called the Asian Kim Kardashian (actually, she looks more like her sis Kylie, but we're digressing), shares with 8 DAYS a few behind-the-scenes anecdotes.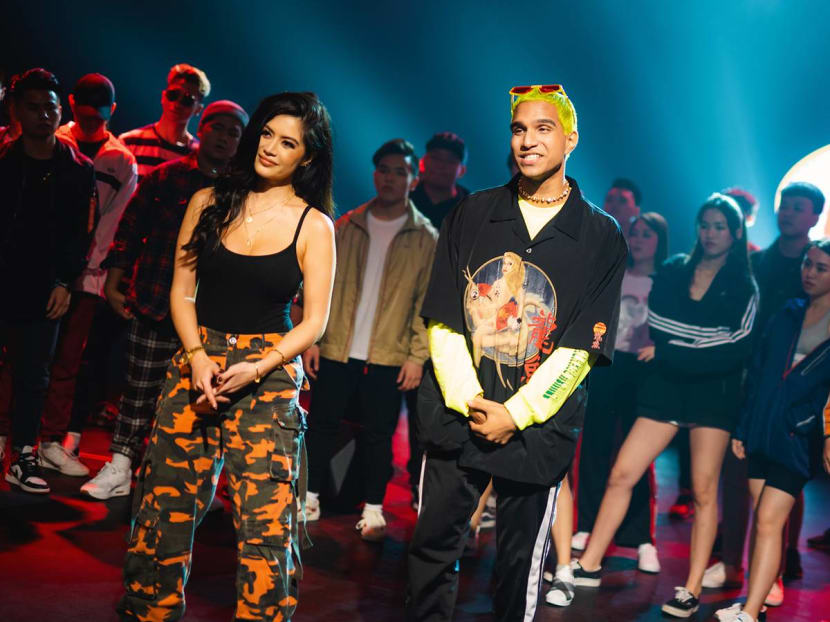 8 DAYS: For those unfamiliar with the original YO! MTV Raps, which aired in the US and Europe in the 1980s-90s, what makes this version you're hosting unique?
KIM LEE: I feel like music is changing; dance music had its run, it's going into hip-hop. This show actually helps people understand what Asian hip-hop is about. China has The Rap of China. Korea has Show Me the Money. [On YO! MTV Raps], it's different cultures from all over Asia coming together — the best of the best, and that's very powerful.
How would you describe your co-host, Singaporean rapper and songwriter Yung Raja?
A ball of energy. I have energy, I talk a lot, [but] he talks more than me! He's really witty, and he's got a great sense of humour, good personality. He lights the room up, he makes everybody laugh, he talks to everybody. I'd asked him, 'When are you going to run out of energy? Like, ever?' It's great because it was hard work for everybody on set, so he was just like the little energy bunny running around, like 'Hey, hey, hey!' His energy definitely rubbed off on people.
Were there guests you've had preconceived notions of before meeting them in person?
Oh, Bhad Bhabie [who became a viral sensation after appearing on Dr Phil]. She was an interesting one. She's known to be very outspoken. At first, I was like, "Oh gosh, we have her?" I was wondering how she's gonna be [like]. She was a little quiet [at first], then, later on, she started to open up. We know the same people in the music scene. For example, she's really close to XXXTentacion [who was fatally gunned down last year]; he was a friend of mine. The minute I brought him up, it just broke the ice [between us].
Did you learn anything about Asian hip-hop from hosting the show?
I already have a lot of Asian rapper friends, but I didn't realise Malaysia has such a big hip-hop scene there. Same with Thailand. I was just blown away [with] the energy during the Cypher [the closing segment hosted by Malaysian rapper Joe Flizzow, where four rappers from the region jammed together]. It made me want to join them and rap too, which I can't (laughs). I was like, wait, I'm the host.
Do you have a favourite moment from filming?
Alright, you guys wanna know? I beat Jay Park [in Ep 1] in bowling; I beat $tupid Young in basketball. I made them look so bad [that] they were mad. They didn't wanna air it. That's a very proud, unforgettable moment for me. [I] couldn't believe it [happened] either.
I really suck with bowling, to be honest with you, but then when I met Jay, I was really confident, just joking around saying, "Hey, I'm gonna beat you." And I really did. I really killed him in bowling. I made a little bit of money on the side. MTV doesn't know this, because it was a bet.
How much did you win?
It was a couple hundred US [dollars].
The interview has been condensed and edited.
YO! MTV Raps airs every two weeks on Tue, MTV Asia (Singtel TV Ch 350 & StarHub Ch 533), 8pm. The next new ep premieres May 28. The show is also streaming on MTV Play app.
Follow Kim Lee at @OfficialKimLee on Twitter and Facebook and @kimlee on Instagram.

Photos: All is Amazing