Selina Jen & Hebe Tien Surprise Ella Chen On Her 41st Birthday
Expect tears. Lots of tears. 
Last Saturday (June 18) marked Ella Chen's 41st birthday. Ella is, of course, a member of Taiwanese girl group S.H.E, which also includes Selina Jen, 40, and Hebe Tien, 39.
Every year, the ladies make it a point to celebrate each other's birthdays together. "Our birthdays are reserved for one another," Selina once famously said. 
And this year was no different when Selina and Hebe showed up to surprise Ella, who was working on her birthday.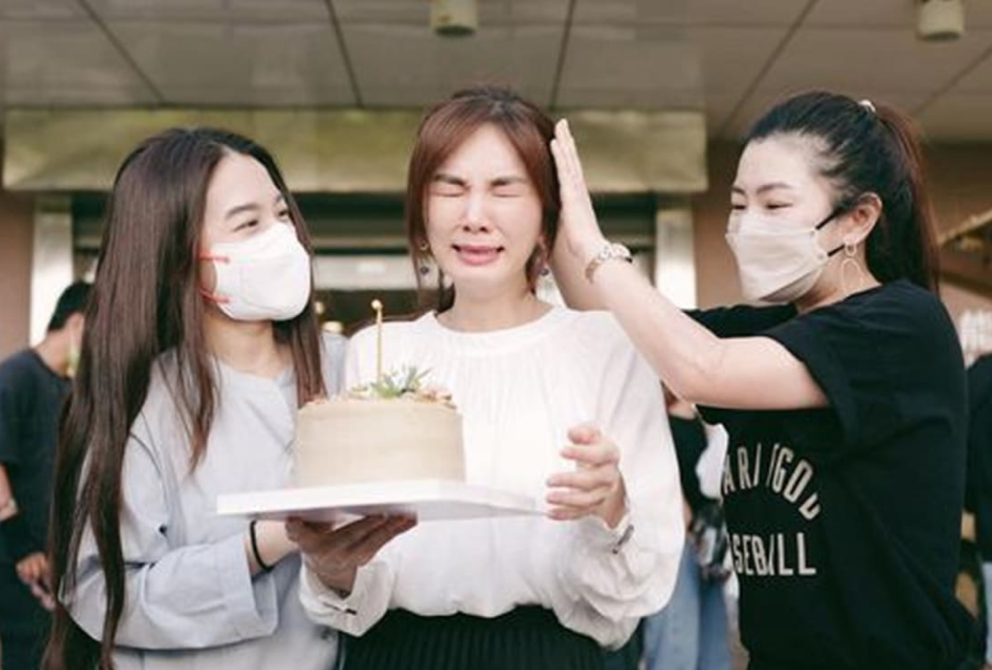 Now this is what they call an unwavering friendship
Having to work on your birthday is indeed a bummer, at least until your best friends turn up and throw you a surprise celebration. 
Apparently, Selina and Hebe sent a food truck to the set of Ella's new project earlier in the day, and the unsuspecting Ella thought that was all they had planned.
But obviously there was more.
Ella, who was explaining to the crew that Selina and Hebe couldn't be with her for her birthday, was shell-shocked when they suddenly appeared with a cake in their hands.
The girls burst into the Happy Birthday song while Ella, well, burst into tears.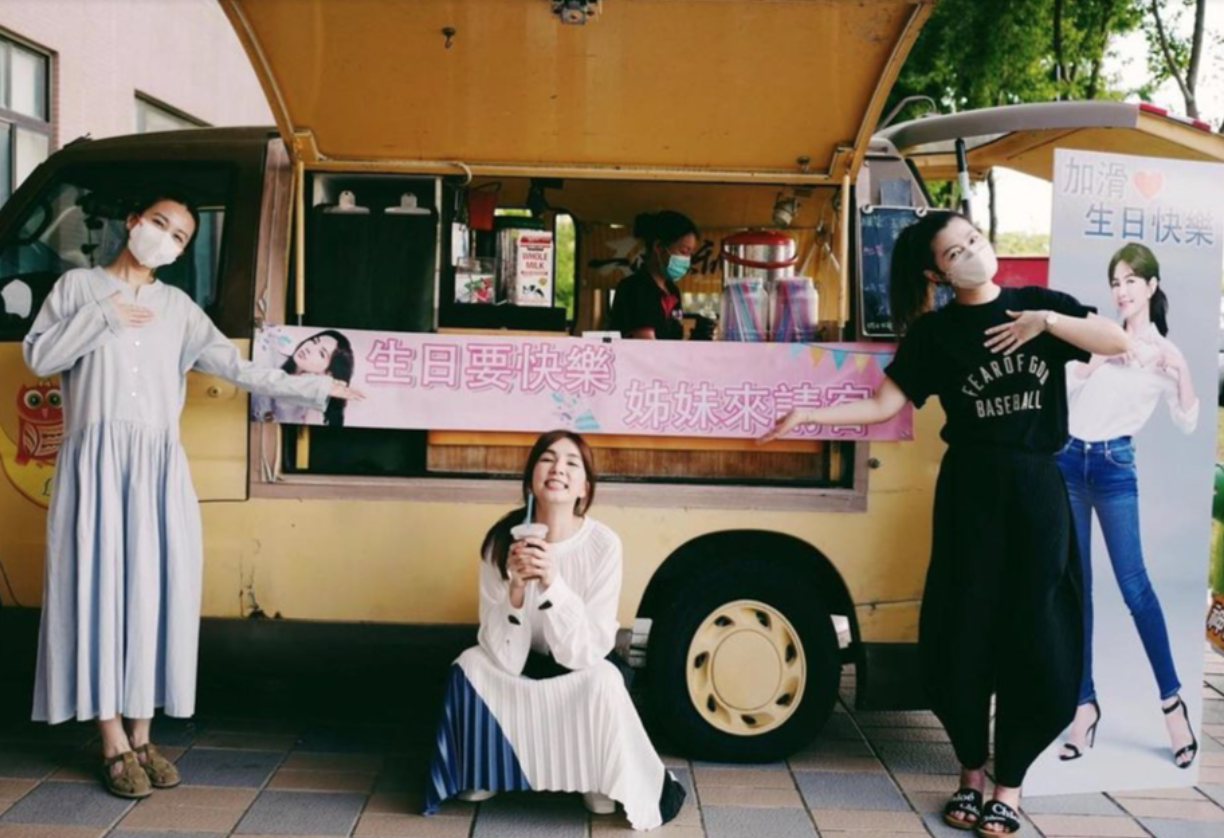 Ella says only superstars get food trucks... But, "you're my super star"... geddit?
Ella later expressed her love for her pals on Instagram, writing: "Not only did they arrange for a food truck that only superstars get [to enjoy], [they] purposely travelled to Chiayi to surprise me. They actually video-called me to send me their blessings in the afternoon."
"I feel so touched and blessed. I really love you two," she added. 
Ella then went on to say: "When you're at a certain age, [you] actually don't care if [you] celebrate [your] birthday or not. But my friends and family who love me, and the fans who've supported me for a very long time, will always send me their blessings regardless. Honestly, I feel bad having to trouble everyone."
"But I still feel very grateful. Thank you everyone for your concern and blessings, I will be well, and safe. [My] Days are very simple, [it's] my birthday, I'm happy!"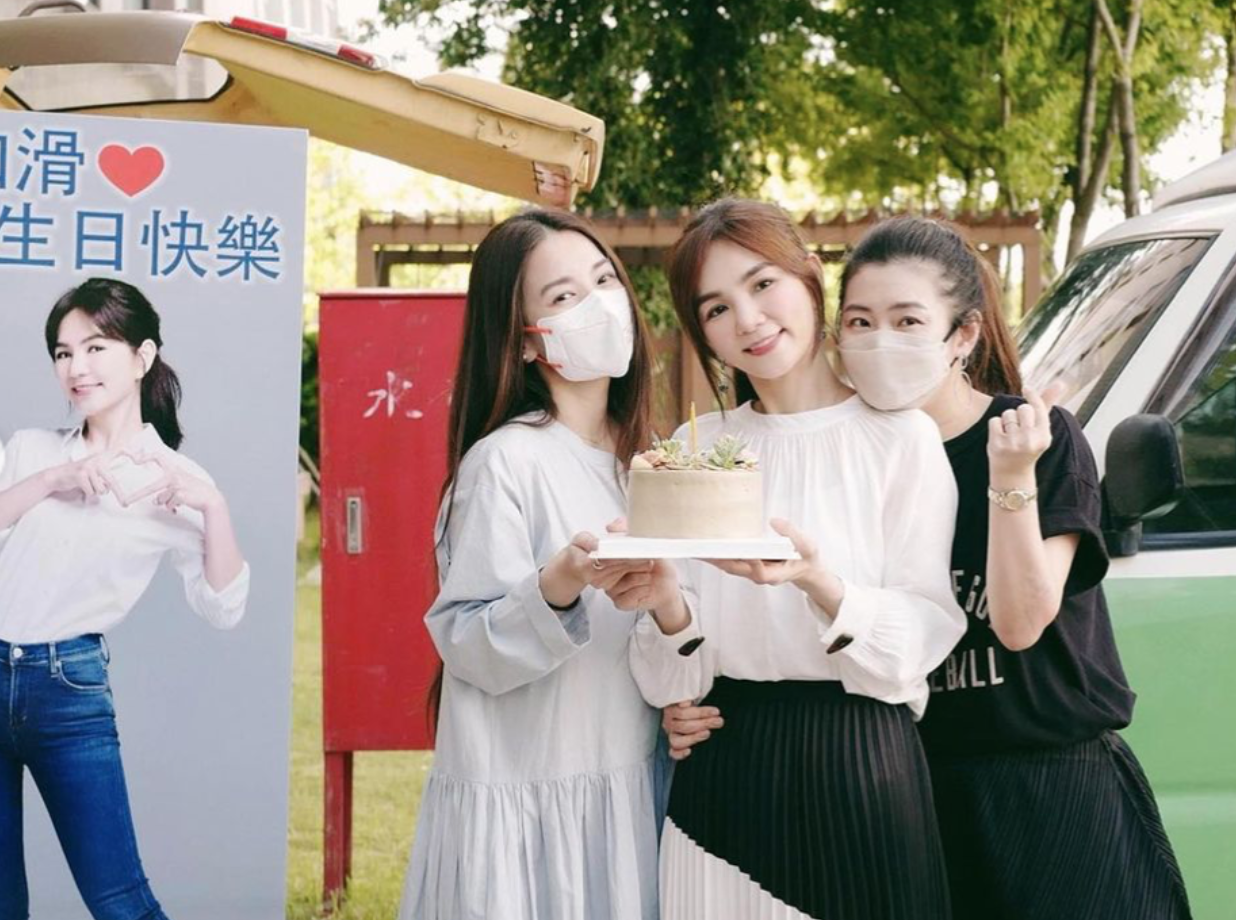 Anything for their "Lao Po"
Selina also took to her Instagram to document the surprise, revealing that she and Hebe took two weeks to plan it, and that they already arrived in Chiayi the day before. 
She shared that because they had arranged to video-call Ella in the afternoon, she and Hebe had to hide in the car lest they get busted. 
Selina and Hebe also bumped into Ella's Malaysian husband, Alvin Lai, as well as her five-year-old son Daniel (aka Jin Bao), who were there to celebrate Ella's birthday as well.
She said they were worried that Jin Bao would spoil the surprise and had to "force him to lie to the birthday girl".

Photos: Ella Chen/Instagram