Sharon Au Once Confided In Her Mum About Being Suicidal; Says Her "Sensible" Response Helped Her A Lot
Sharon opened up about her battle with depression and post traumatic stress disorder (PTSD) in the latest episode of Jean Danker's podcast, R U Okay?.
In the latest episode of Class 95 DJ Jean Danker's podcast R U Okay?, former Mediacorp actress and host Sharon Au, 46, got candid about a number of struggles and challenges she faced while recovering from depression and Post Traumatic Stress Disorder (PTSD).
Sharon revealed in 2018 that she had spiralled into depression in 2011, after returning to Singapore from her stint studying abroad in Japan. At that time, the 2011 Tohoku earthquake and tsunami had just happened.
As Sharon returned to Singapore soon after experiencing the quake, she felt she had "abandoned" her family and friends in Japan.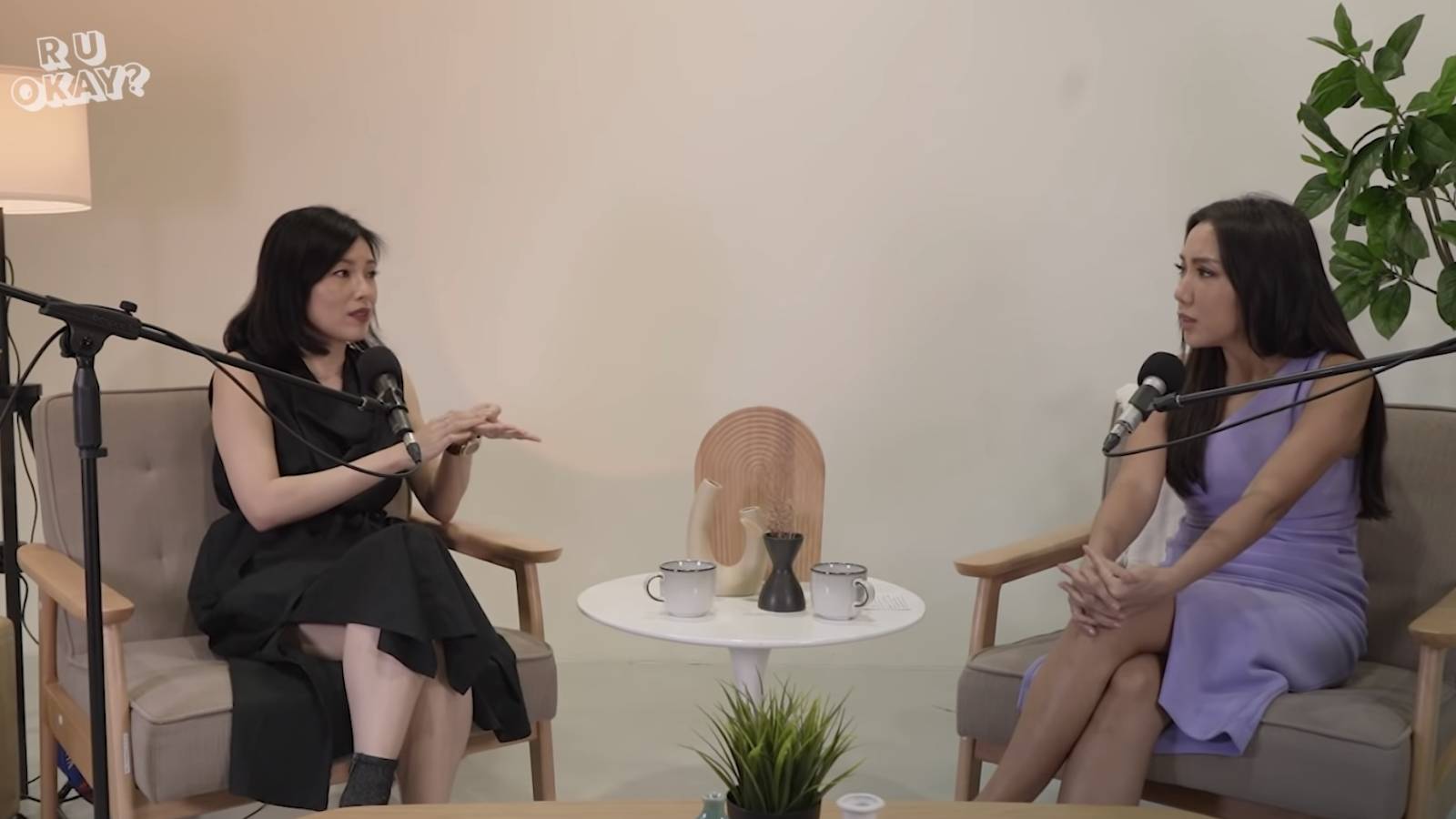 A candid conversation
Soon after, Sharon spiralled into depression, and began experiencing PTSD-related flashbacks of the quake.

During one such incident, Sharon recalled feeling as if she was in the middle of an earthquake while at a meeting with her bosses in Mediacorp, even though there was no such thing happening.
At one point, Sharon felt as if it was "pointless to continue" living, and decided to confide in her mum.
And a sudden realisation
"It wasn't like: 'Mum I'm going to kill myself', it was more like: 'I… don't want to live'. So when I confided in her, her reaction really made me feel the strength of a mother," Sharon shared, choking up with emotion.
"If she had broken down and gone hysterical, I think it would've made me feel worse. It probably would've really driven me to do something silly. But the fact that she just sat there and she took it in and she said: 'I really just want you to be okay. And if you don't think you're okay anymore in this sphere, okay, you go, I will pray for you. And I'm sure the Lord would take care of you,'" recalled Sharon.
Sharon, who described her mum's reaction as "sensible", then revealed that it really helped her to "wake the f*** up".
So Sharon dived back into her work, volunteering to take on more projects at Mediacorp."I just made myself very, very, busy, so that I wouldn't just wallow at home and think of ways to end my life. And it helped you know. Actually immediately, the moment you stand up and go to work, it [will] help," Sharon said.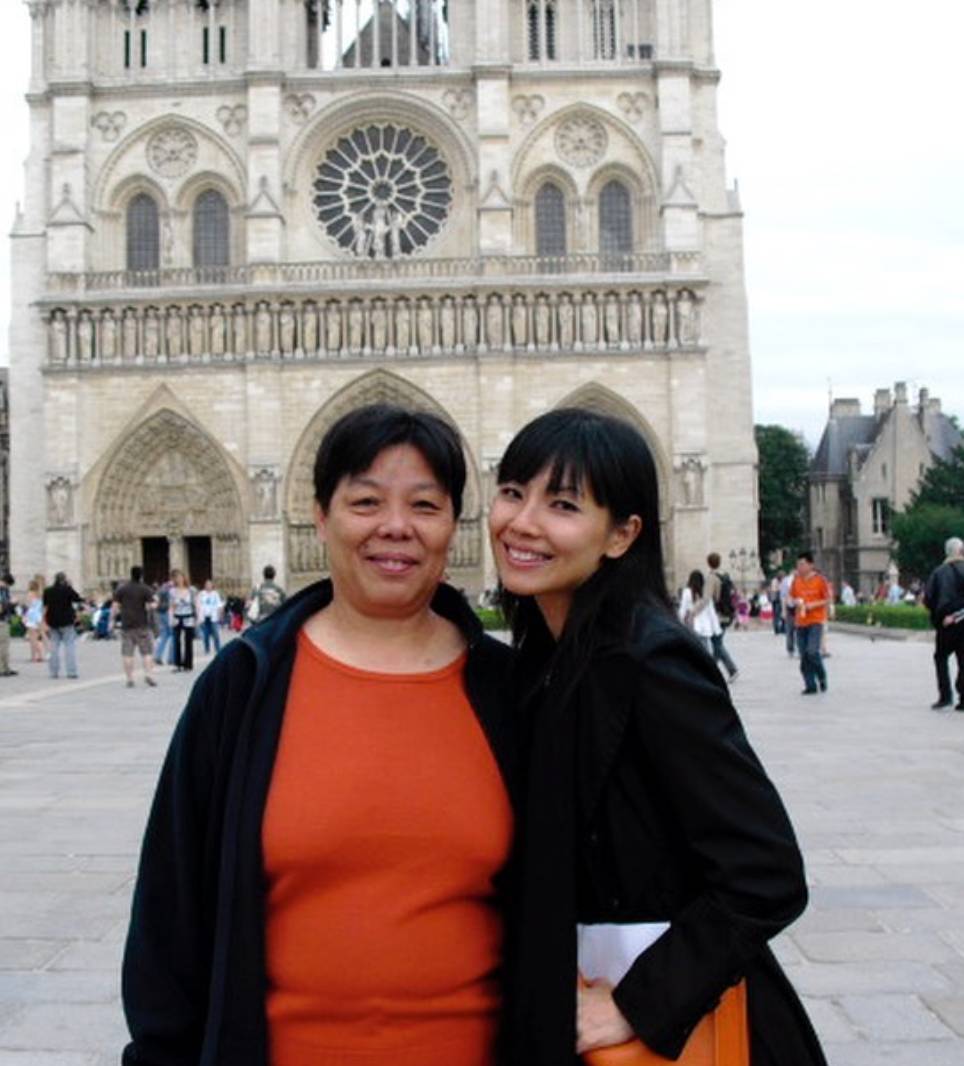 Sharon and her mum in 2009
Sharon also encouraged those who find themselves in the same situation to seek help from others. She recalled an incident where her mum requested for her church congregation to pray for Sharon.
Mortified, Sharon remembered "screaming" at her mum for damaging her reputation. She also described her reaction as "one of the worst things" she ever said to her mum.
"I just screamed at her, and all I cared [about] was my reputation. So there again, that's the other stigma — that being depressed is deemed as a form of failure, so much so that you feel you need to protect your reputation as being Sharon Au, the cheerful and jovial host," Sharon said.
However, the incident ended up really helping Sharon. A counsellor who attended the same church as Sharon's mum stepped forward to offer to speak with Sharon, who eventually took up the offer.
"That actually paved the way to my recovery," Sharon said.
Find out how else did Sharon come to terms with her condition and why she thinks medication is more of a "temporary suppressant" than a cure in the full video below.
Photos: Sharon Au/Instagram, Mediacorp, Jean Danker/Instagram
If you or someone you know is having difficulties coping, here are some numbers to call:
Samaritans of Singapore: 1800-221-4444
|Singapore Association for Mental Health: 1800-283-7019
CHAT @ *SCAPE: (+65) 6493 6500, (+65) 6493 6501
SAF Counselling Hotline: 1800-278-0022