Sora Ma, 38, Just Had Her Wedding Dinner And Her Mysterious Businessman Hubby Was Hidden In All The Pics On Social Media
We guess the bride told all her guests, which included Hong Huifang, Chen Xiuhuan and Tay Kewei, to avoid showing her groom in the pics they post online?
Former Mediacorp actress Sora Ma, 38, first announced the news she's getting married on social media in June last year.

Due to the pandemic, her wedding was delayed as the Malaysian star and her Singaporean husband-to-be had to wait for restrictions to ease in both countries before they could walk down the aisle.

And they finally did last Sunday (Jul 24).

Though we were given peeks of the wedding through the social media posts of Sora and her famous guests, it was hard not to notice that her husband was either MIA in the pics on social media or edited out. 

Just look at the pics below.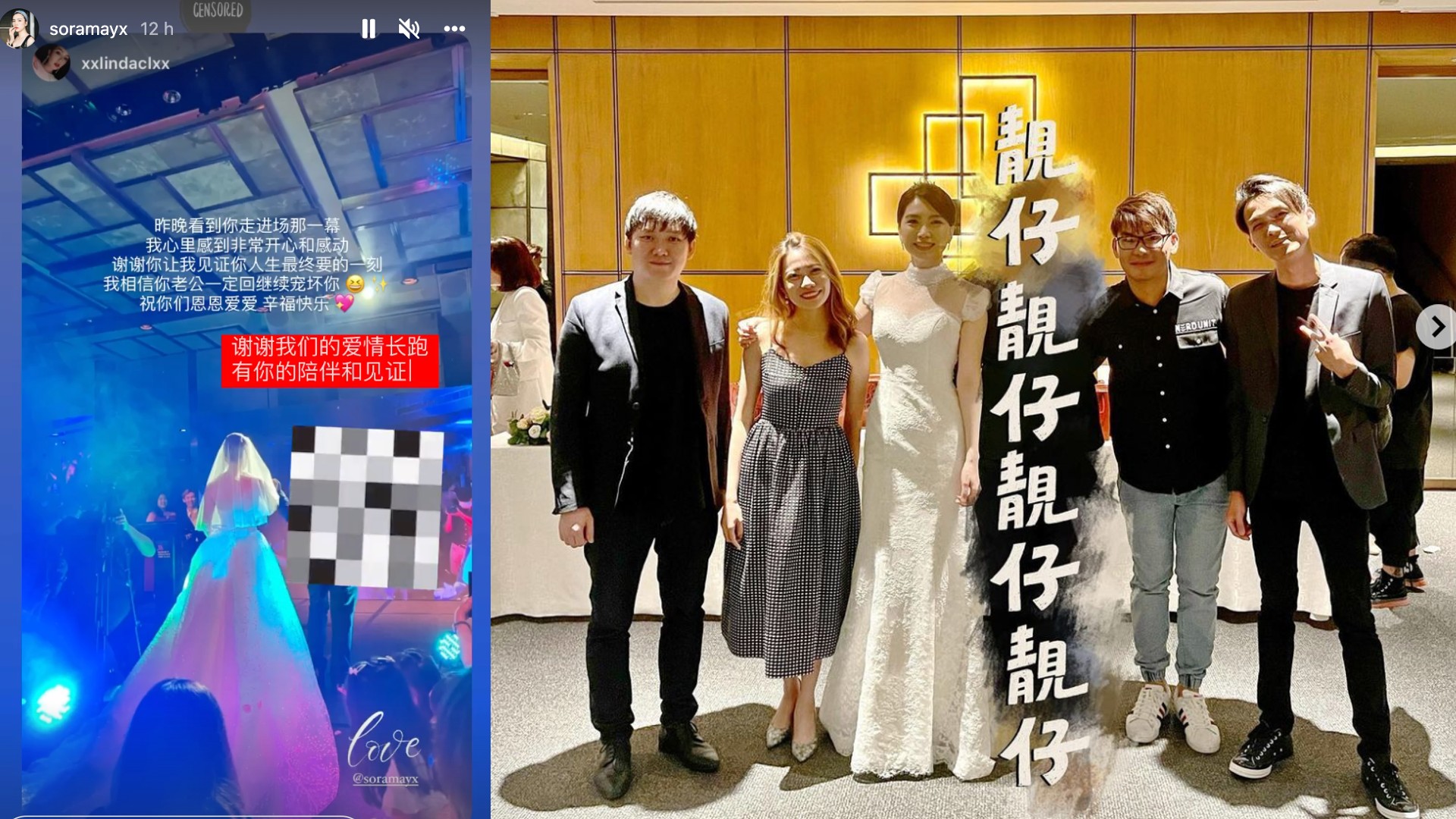 Her husband was... mosaiced out? [Photos: cherylfong.meizhen/ Instagram, xxlindaclxx/ Instagram]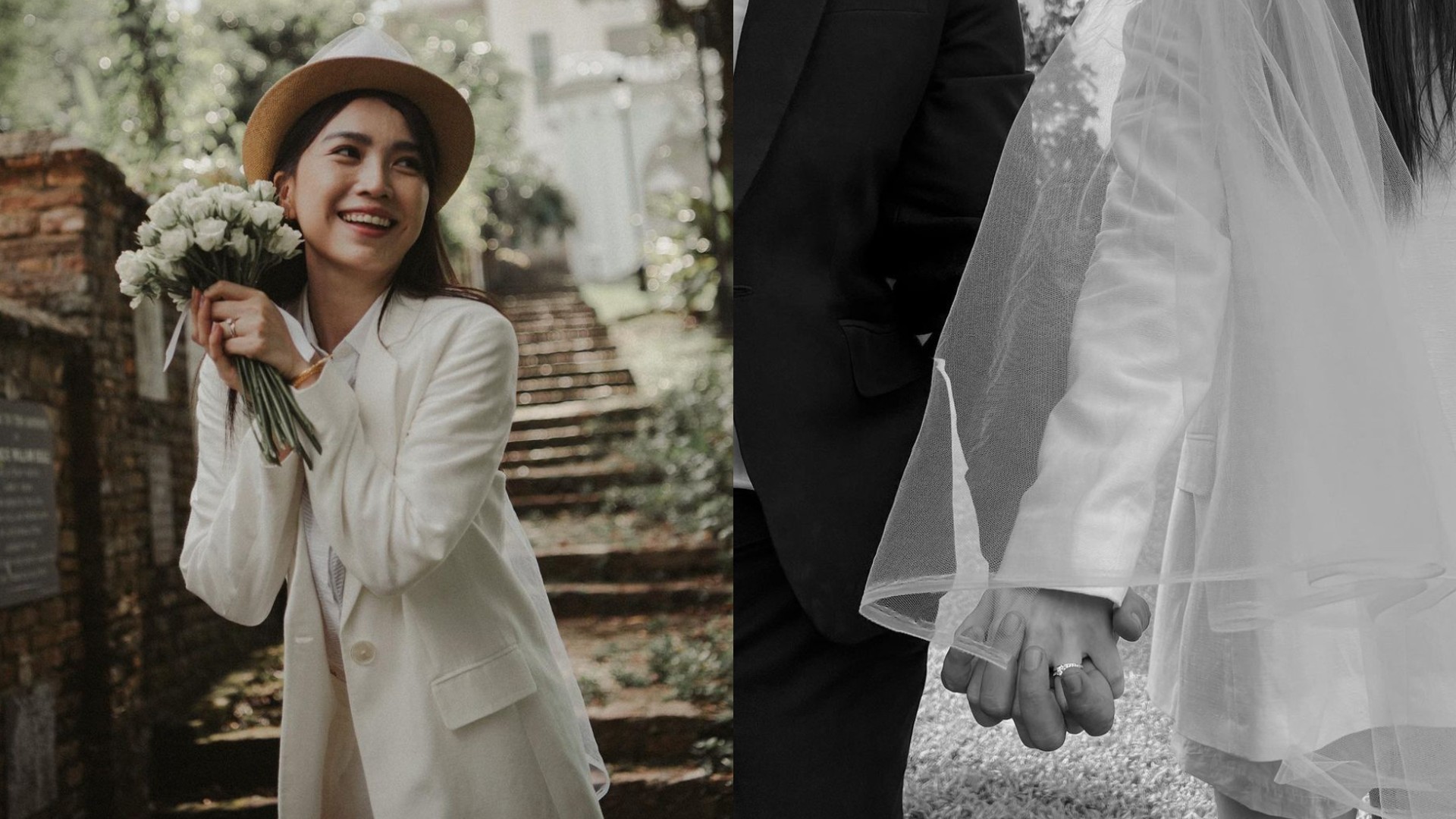 Sora and "Mr R" dated for nine years
Sora met her now-husband, who is known only to the media as "Mr R", in 2012, and they went on to date for nine years.

Not much is known about Mr R, except that he is a businessman and is in his 40s.
Apart from that, she has remained tight-lipped when it comes to spilling details of her hubby, and we assume, she told her guests not to post pics of him on social media?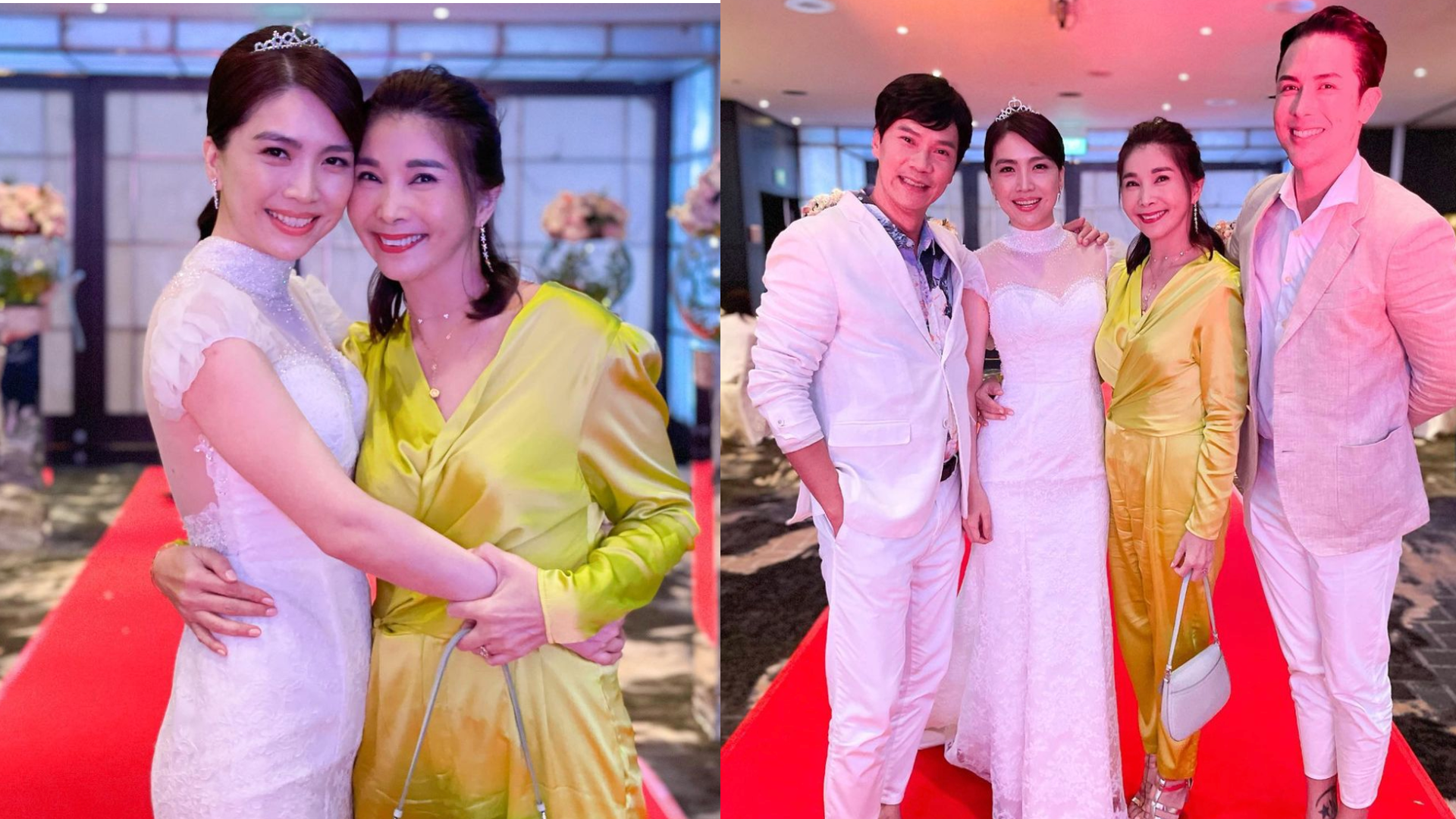 Sora with guests Chen Xiuhuan, Brandon Wong and Teddy Tang
The wedding banquet was held at the Singapore Marriott Tang Plaza Hotel, and it was an intimate affair with 14 tables of guests, that included Sora's close celeb pals.
At the bash were Chen Xiuhuan, Zheng Geping, Hong Huifang, Tay Kewei, Brandon Wong and Vincent Ng while Fann Wong and Christopher Lee sent Sora their well-wishes via a video clip that was played during the wedding.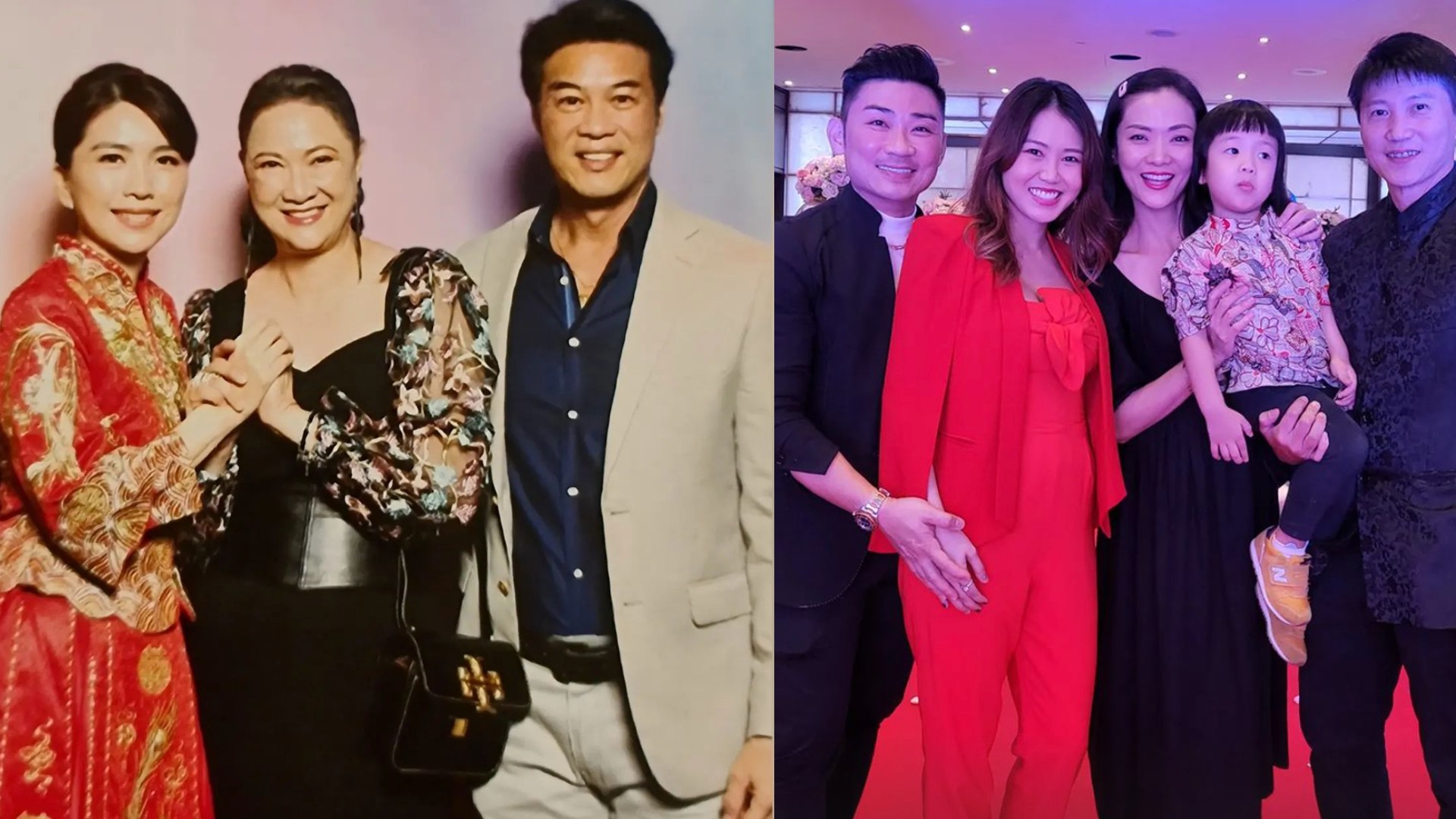 Sora with Hong Huifang and Zheng Geping (left) as well as Tay Kewei, Alfred Sim and Vincent Ng, who was there with his wife and son
Kewei and her husband Alfred Sim also sang a song for the newlyweds while Sora herself also took to the stage to perform her own song, the aptly titled 'Be A Woman Who Doesn't Know Anything'.

Is Sora trying to tell us that when it comes marriage, ignorance is bliss?
Photos: Sora Ma/ Instagram, Chen Xiuhuan/ Instagram, Hong Huifang/ Instagram, Tay Kewei/ Instagram, 8world