Squid Game Villain Heo Sung Tae Aka Player 101 Gave Up His High-Flying Job To Become An Actor At 34
The 42-year-old, who is proficient in Russian, used to work in some of South Korea's biggest conglomerates.
South Korean Netflix series Squid Game has taken the world by storm.

The show, which revolves around a group of cash-strapped individuals, who participate in a series of deadly childhood games to win a huge cash prize, reached No. 1 in 90 countries in 10 days, and is on track to become Netflix's biggest show ever.

So it's no surprise that it's catapulted its actors into a level of fame few could ever imagine.

One of them is 42-year-old actor Heo Sung Tae, who plays ruthless gangster Jang Deok Soo aka Player 101.
Since the show was released on Netflix on September 17, Sung Tae's Instagram following has jumped 40 times and now has over 570K followers.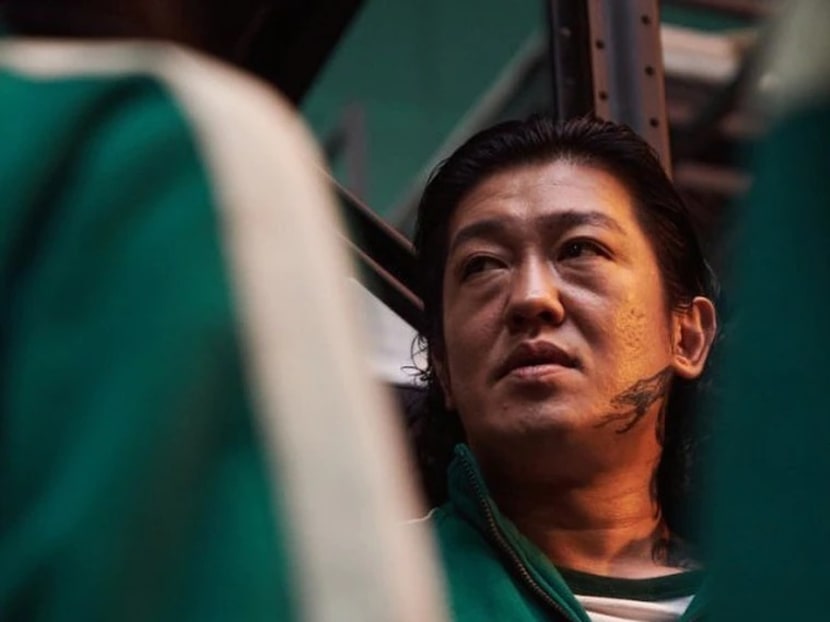 Sung Tae got his start in showbiz a little later than most at age 34.
Prior to acting, Sung Tae, who studied Russian language and culture at Pusan ​​National University, worked at LG Electronics' overseas business marketing team. Proficient in Russian, he was based in the country where he was responsible for TV sales in the local market.
He once revealed on variety show Happy Together that he was dubbed King of TV sales in Russia and had "installed all the LG LCD TVs in hotels in Moscow .

He later joined one of South Korea's largest shipbuilding companies, Daewoo Shipbuilding & Marine Co., where he worked in the planning and coordination department.
Then he was earning an annual income of 70mil won (S$80.4K) and despite good career prospects (he was on track to be promoted to section chief at the age of 34), he gave up his high-flying job after coming in fifth in talent show Be The Star in 2011.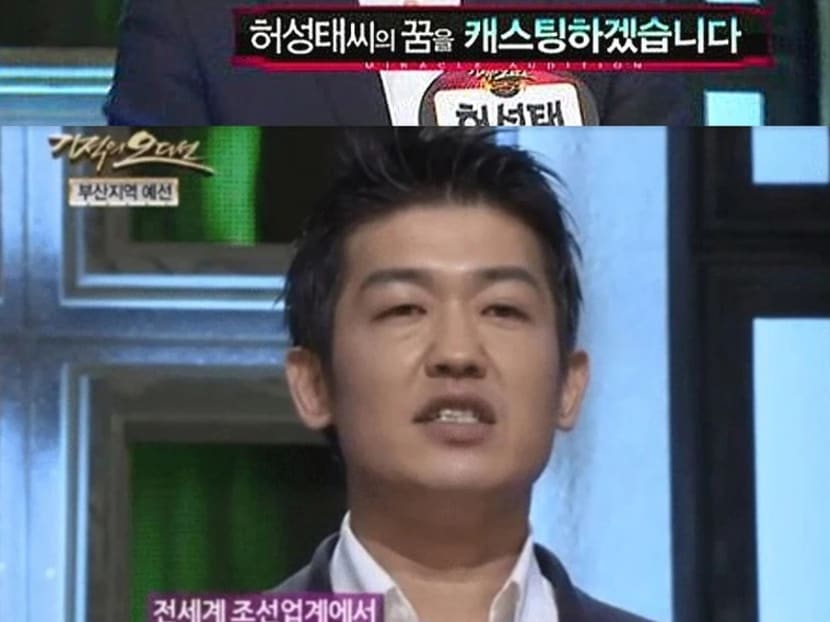 Since then, he has been cast in a slew of supporting roles — most of them villains — in more than 60 movies.
In 2016, he became a household name after his character in period thriller The Age Of Shadows got slapped by Song Kang Ho.

The following year, he impressed audiences with his performance in The Outlaws and even won the award for Excellence in Acting (Movie) at the 2018 Korea Cultural Entertainment Awards.
However, his character in Squid Game is probably the most memorable, not just for Sung Tae, but also viewers.
According to media reports, the toilet sex scene between his character and Player 212 Han Mi Nyeo, played by Kim Soo Ryung, has been voted the "most hated scene" by Korean netizens.

Netizens dug out Sung Tae's old interview in which he revealed on a radio show in 2016 that he had promised his wife that he would not shoot any intimate scenes.
He said that his wife could tolerate him being naked on screen but not him acting in sex scenes. And so he wouldn't do them even if he was offered 1bil won (S$1.15mil).
"No, I can't do it. I will just earn my money gradually," he said firmly.
Netizens couldn't help but take a jab at the actor. There were comments like "Did you get more than 1 billion won?", "It seems like he can't go home now", and "You're in big trouble".