Steamed fish stall closes months after moving to more expensive unit within Maxwell Food Centre
The restaurant chef turned hawker behind Nian Nian You Yu tells 8days.sg the $2K rental hike after he relocated his biz "just a few stalls down" was unsustainable.
Recently, regular customers of steamed fish stall Nian Nian You Yu at Maxwell Food Centre began noticing that it had quietly ceased operations. Amid questions raised on social media, 8days.sg went down to investigate and found its shutters closed, with no note announcing its departure. The only indication of the stall's closure was an inconspicuous Instagram profile update saying it had "closed for good". After several unanswered calls, restaurant chef turned hawker, Isaac Lim (right in pic), 29, confirms with us that his stall had indeed closed permanently on 15 April 2023, a year after it launched.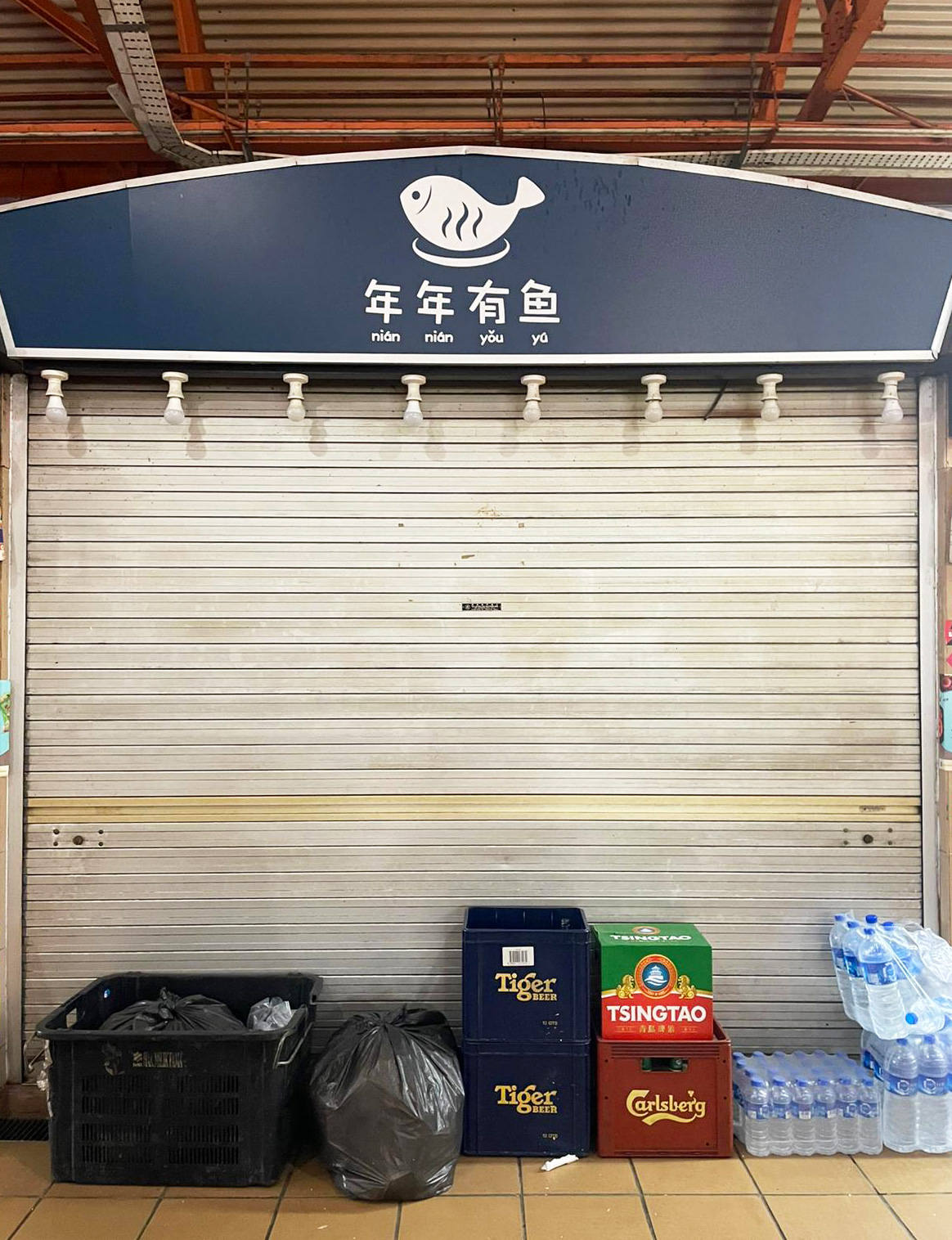 Nian Nian You Yu was known for offering individually-portioned steamed fish sets at affordable prices in the CBD. The fact that its young towkay Isaac used to work at one-Michelin-starred  mod European restaurant Sommer as junior sous chef meant the stall received quite a bit of hype initially. So, what happened? 
No part of this story or photos can be reproduced without permission from 8days.sg.
Relocated a few doors down within months of opening, rent $2K higher
Interestingly, Nian Nian You Yu abruptly relocated from one unit to another a few doors away within the same hawker centre in December 2022, eight months after starting the biz. This means it operated for only slightly over four months at its new unit before closing. Did the relocation affect business? Why did the hawkers make the move in the first place? While Isaac firmly declined to elaborate on the reason for the relocation, he shares that there was a steep rental hike — the new stall cost him and his biz partner Eric Kee (left in pic) $6K per month vs $4K for the previous unit.
Further compounding their woes, says Issac, is the fact that there were "not enough consistent crowds" at Maxwell Food Centre amid the "high rent and inflation" to sustain the business.
Lost $12K rental deposit
He shares that "[we] bid for the stall at a rental price which was too high to sustain". As a result, the young hawkers lost their rental deposit of around $12K because they broke their lease earlier than contracted. 
He adds: "Maxwell is a hawker centre full of tourists and most of them don't know how to eat steamed fish or fish with bones in it. So our main customer base was only the office lunch crowd [which wasn't enough to keep the biz afloat]".
Won't be reopening stall, but no regrets
Despite the losses incurred, Isaac tells 8days.sg that he has "no regrets" as "everything happens for a reason" and it's an experience he'd never have gotten if he never tried it out. However, fans of their steamed fish (and there were quite a few netizens lamenting the stall's demise on Facebook) will be sad to know that Nian Nian You Yu won't be reopening again. Isaac says he'll likely go back to cooking at a restaurant in the near future, while Eric will probably return to managing his family-owned kopitiam in Yishun. 
Photos: Alvin Teo & Gwyn Lim
No part of this story or photos can be reproduced without permission from 8days.sg.
8days.sg is now on #tiktok! Follow us on www.tiktok.com/@8dayseat.