Taiwanese actress Yang Hsiu Hui looks so much like Michelle Yeoh, even her dad thought she won an Oscar
No seriously, we were fooled at first glance too.
Like many other celebs, Taiwanese celebrity Yang Hsiu Hui, 58, took to social media yesterday (Mar 14) to congratulate Malaysian actress Michelle Yeoh, 60, on her historic Best Actress win at the Oscars.
However, Hsiu Hui's post caused many to do a double-take, thanks to her uncanny resemblance to Michelle.

Hsiu Hui also fully leaned into their similarity with her tongue-in-cheek congratulatory post.
"I want to congratulate Miss Michelle Yeoh on her win, and I also wish to thank everyone who offered me their congratulations as well," Hsiu Hui wrote, sharing a side-by-side photo of her and Michelle in similar black gowns. 
Michelle's on the right, and Hsiu Hui's on the left in the picture below.
The post quickly went viral, with many netizens remarking on their resemblance.

One netizen worded his surprise best, commenting: "My gosh, I laughed so much 'cos I only realised after 10 seconds that the two pictures were of different people."
Other netizens chimed in too, with one writing: "It's definitely not a photocopy but you both really look alike. Perhaps a twin sister born in a different family."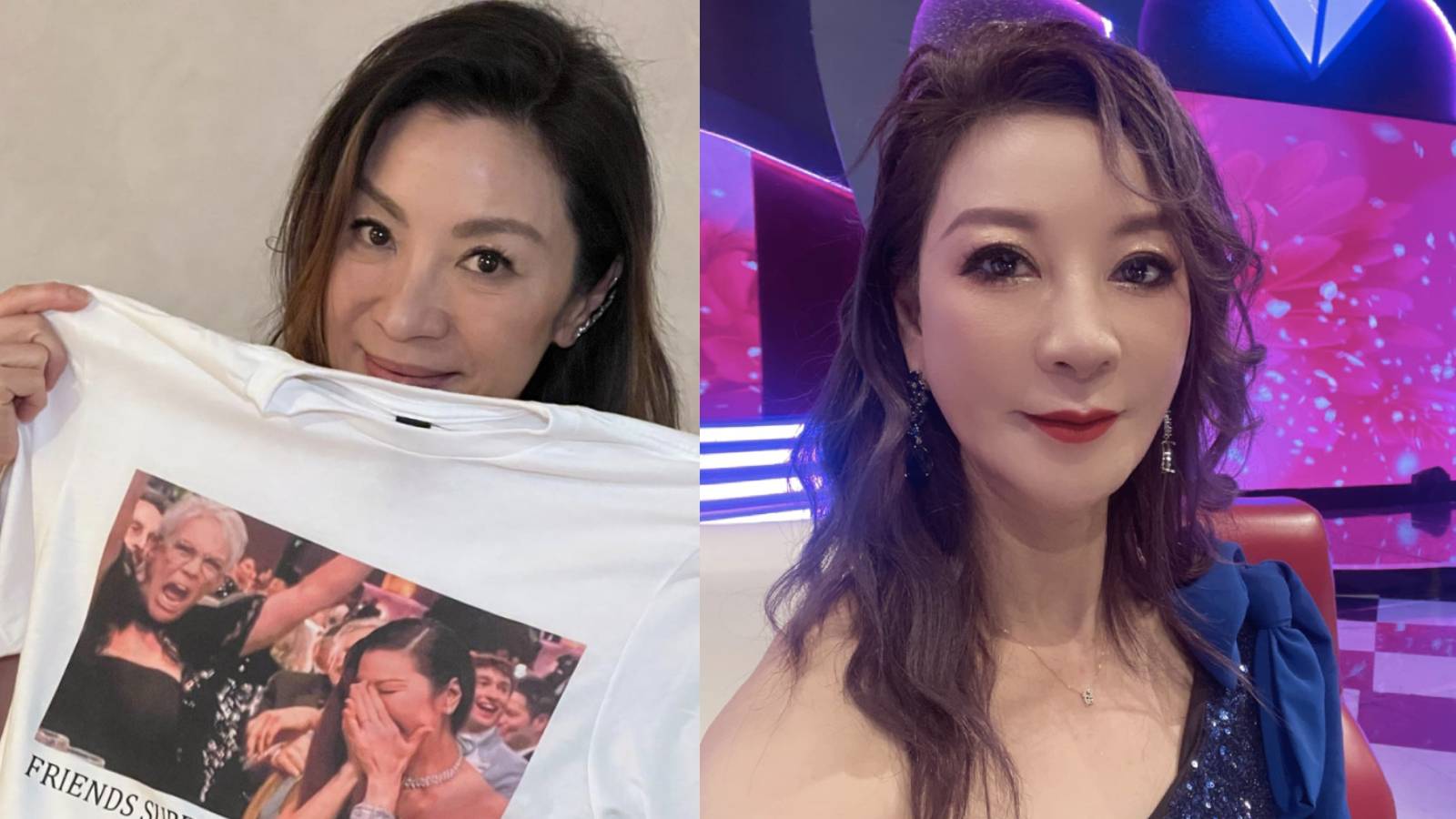 That's Michelle on the left, and Hsiu Hui on the right.
Hsiu Hui also added in a separate post that even her dad had mistaken Michelle for her.
"He was watching a news live stream that was showing footage from Miss Michelle Yeoh's win," shared Hsiu Hui, adding that her dad thought Hsiu Hui had won an award. Oops.
Hey, at least if Michelle ever needs a body double, she knows who to ask now.
Photos: Yang Hsiu Hui/Facebook, Michelle Yeoh/Instagram