Taiwanese Star Liu Genghong's Fitness Live Stream Banned Because His Outfit Showed Off How Big His Chest Is
The star and his wife came up with a hilarious way to beat the censors.
Well, that's one way to skirt a ban and ensure that only 'wholesome' content is shown,
On April 6, Taiwanese star Liu Genghong and his wife took to their Douyin to live stream a workout routine. However, disaster struck halfway through. Viewers were faced with a black screen and the words "the broadcaster has left temporarily".
Soon after, it was revealed that Genghong's live stream had actually been banned by Douyin. The reason? He and wife had dressed "inappropriately".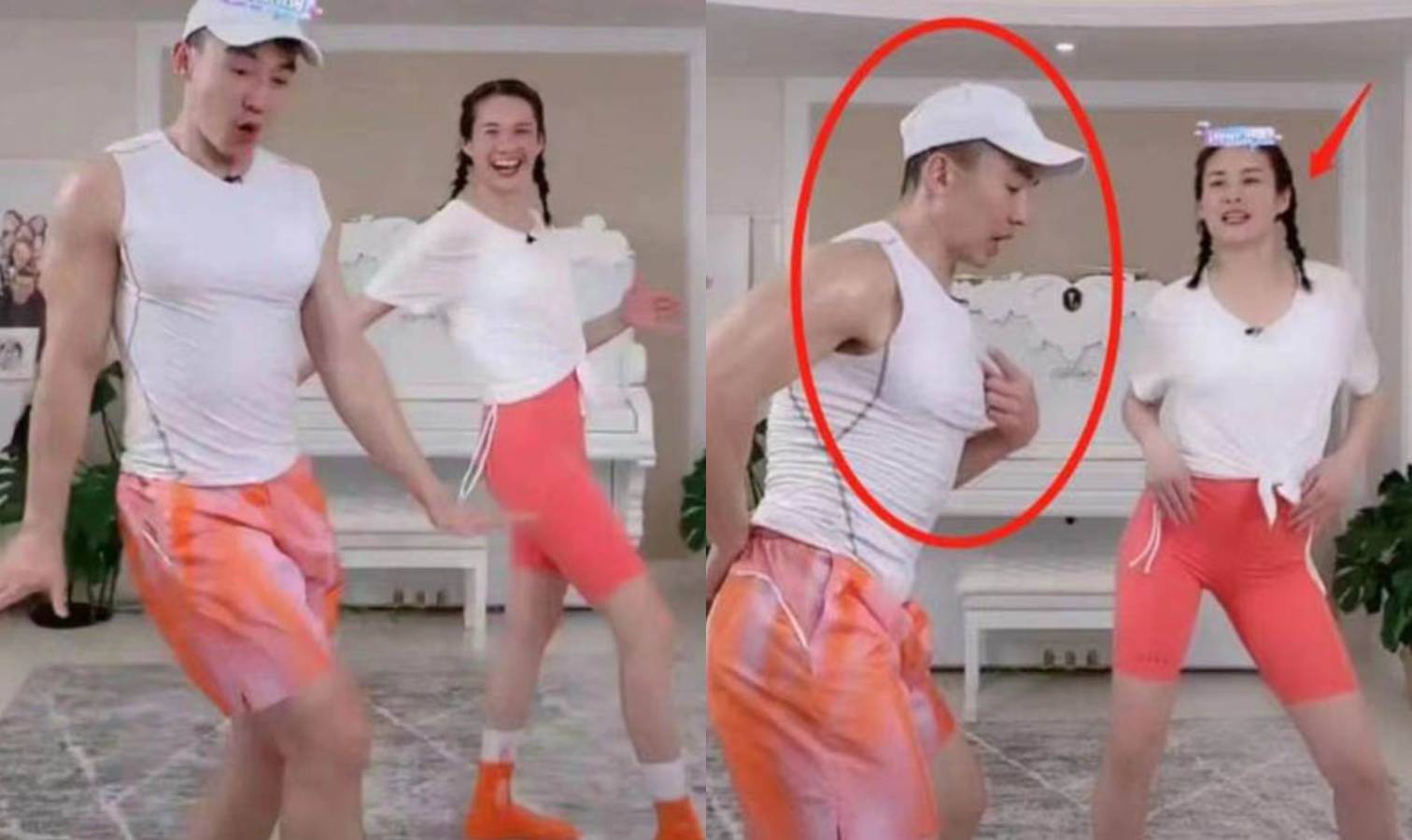 What do they expect people to wear when they work out?
When pressed for more information, Douyin then shared that the "muscular chest" shown on stream was skirting the line between what was allowed on Douyin.
Guess social media platform really didn't like how Genghong was dressed in a form-fitting singlet. They also had an issue with Genghong's impossibly buff chest, apparently.
"This is really a rule that does not discriminate between males and females," one netizen laughed, while another suggested: "Since they'll be censored for wearing tight-fitting singlets, why not just go without the singlet then."
Another wondered: "Will there even be people who will want to do exercise live streams after this?"
Well, worry not. Genghong and his wife were undeterred by their ban, and found a way to get around the censors.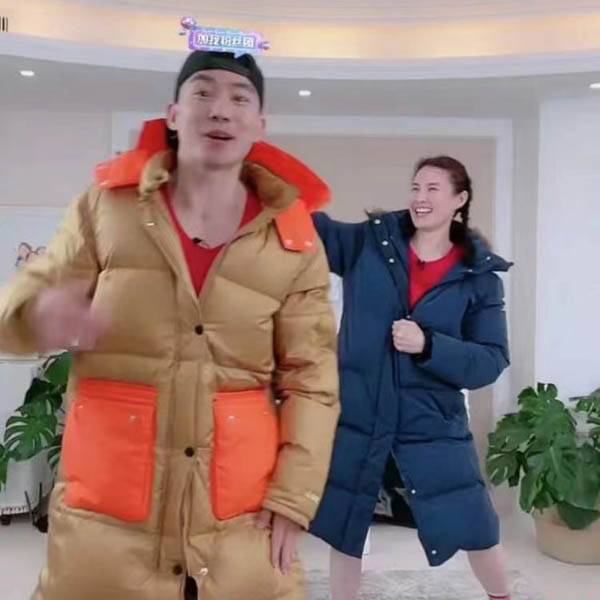 Leaving everything to your imagination
On their next exercise live stream on their new account, the couple turned up wearing thick down jackets, ensuring that not a single muscle could be seen.
Genghong is best known in China for being on the fifth season of Chinese variety show, Where Are We Going, Dad?, with his daughter, Little Puff, in 2017.
Three years later, in 2020, he and his family-of-five moved to Shanghai for better work opportunities. He and his wife would go on to open a cafe and fitness centre in the city.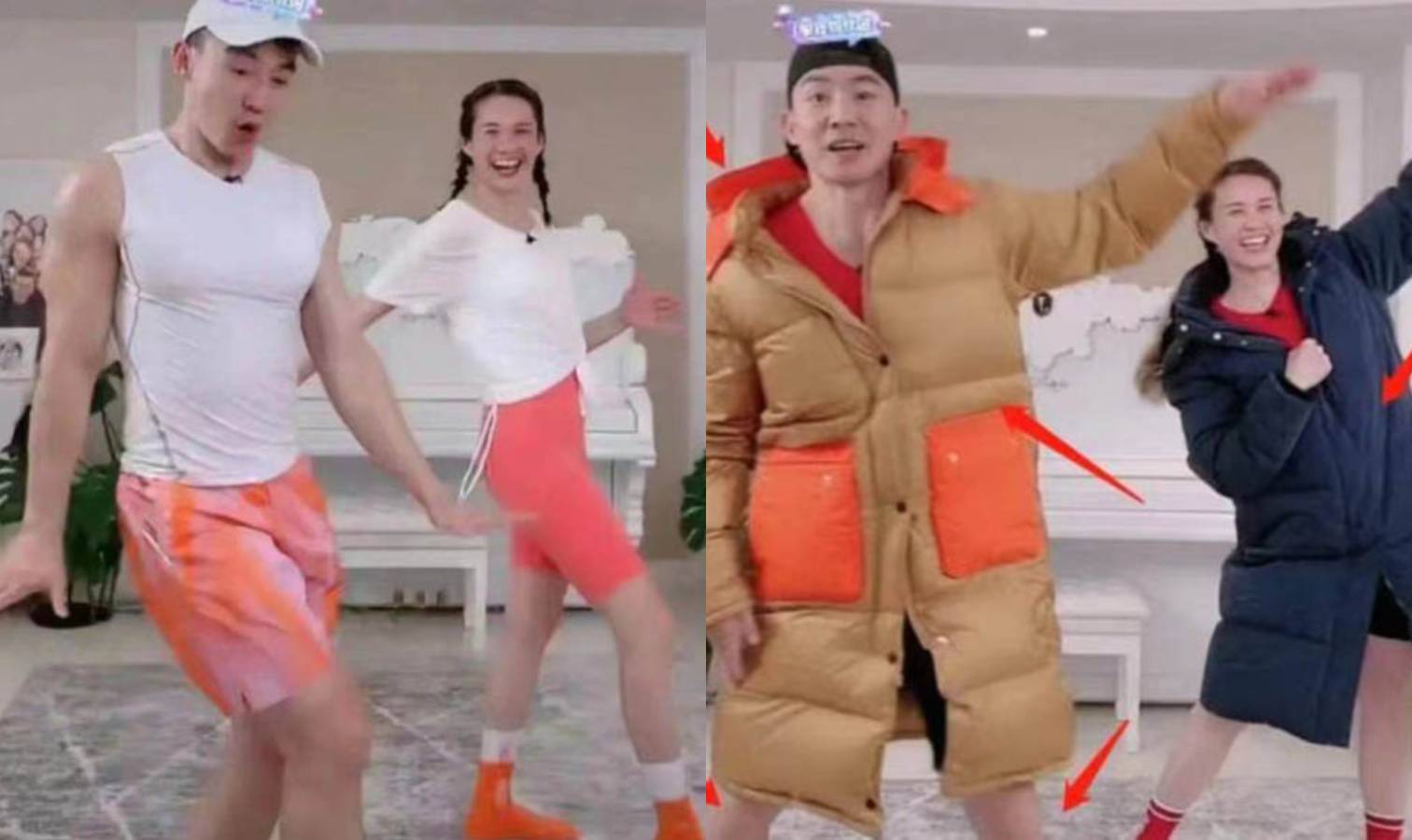 Before the ban and after
Photos: PBE Media