Tavia Yeung Secretly Gives Birth To 2nd Child, A Baby Boy
Hongkong stars Tavia Yeung and Him Law sure love to spring surprises when it comes to their kids.
Him, 37, announced on Instagram yesterday (Dec 16) that he and Tavia, 42, have welcomed their second child, a son.

Yes, we didn't know they were expecting either.
"Thank you everyone for your concern. Mother and child are safe," shared Him, along with an adorable pic of his son's feet.
Celeb pals like actor Tony Hung immediately flooded Him's Instagram with congratulatory messages, and judging from the comments, they were unaware about the pregnancy too.
According to reports, Tavia had wanted to keep her pregnancy private and most likely conceived after filming her comeback drama Modern Dynasty in China.
She gave birth to their baby boy on Wednesday night and Him was so excited that he called his friend to share the good news.
When contacted by the media, Tavia didn't reveal any details of the birth, merely saying, "Thank you for your concern."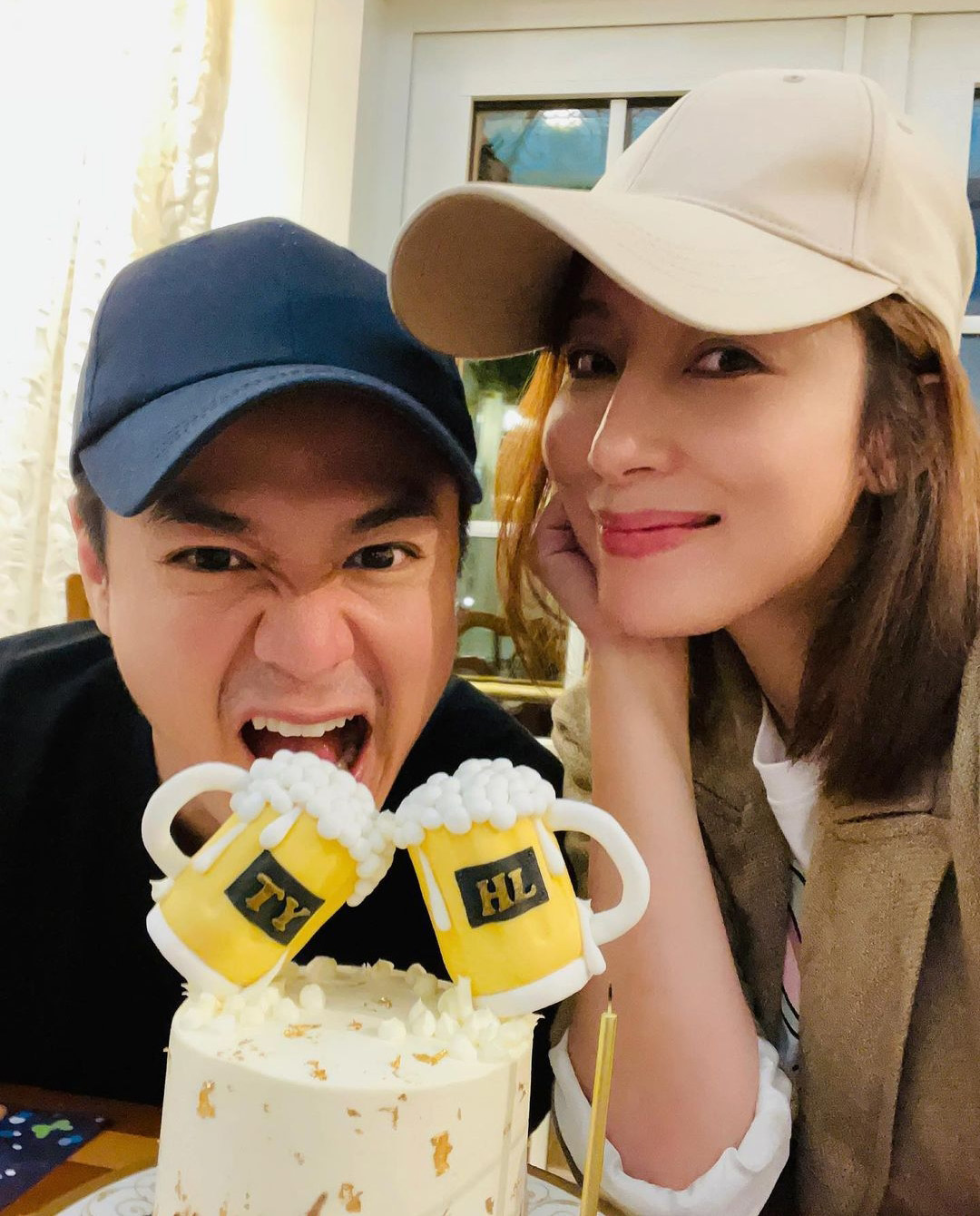 Cheers to the new member of the family!
According to reports, Him had been taking breaks from work to take care of Tavia and that the family had just moved into their new home.
Just last month, he shared plans to relocate to China as there are more opportunities in the mainland.

Him and Tavia tied the knot in 2016 after about five years of dating. They welcomed their daughter Hera in April 2020.
Photos: Him Law/Instagram, Tavia Yeung/Instagram