Tiong Bahru Galicier Pastry's Founder Open To Selling Brand & Recipes For S$1 Million
The popular bakery closed for good today devastating its longtime regulars after Galicier's husband-and-wife owners decided to retire – but it may not be the end of the story for this heritage business.
Tiong Bahru Galicier Pastry served customers for the last time today (Jun 30) after almost 40 years in business. The well-loved bakery's founders, husband-and-wife Tan Yong Siang and Jenny Soh, who are both in their 70s, are hanging up their aprons to enjoy a well-deserved retirement.

The closure – which prompted long queues to form at the bakery – appears to be permanent; the owners had previously told media outlets that they were closing shop for good and had no plans to hand over their business to either of their two children. There was also no mention of selling the business, or interest from any potential buyers.

But Galicier's story might not be over yet, as Yong Siang now tells 8days.sg that he's actually open to selling his brand and recipes. In fact, he had already received several offers from interested parties.
No part of this story or photos can be reproduced without permission from 8days.sg.
"Hasn't had the time to give the offers much thought" yet
But Yong Siang is keeping the details of the offers vague for now. When we ask him at his bakery about the potential buyers and how much they are offering, he sidesteps our questions while he continues divvying up a massive slab of kueh bingka ubi. But the genial man reveals that he "hasn't had the time to give the offers much thought". He adds: "Once we have closed and I no longer have to worry about running the shop, then I can think about it and discuss [with the buyers] properly. My kids don't want to take over now. I don't know if they want to do that in the future. They're not sure yet."
$1 million asking price
We ask the towkay if he already has a rough asking price in mind (like Borobudur Snacks Shop's owner, who plans to sell his Bedok biz for S$4mil). Yong Siang replies thoughtfully: "My business, at the very least, makes more than $2 million a year [in revenue]. But if I ask for too much, [the buyer] will definitely ask me to stay on [to run the biz]."
After considering for a moment, he gives us his estimated figure of S$1 million for his brand, recipes and "one to two weeks of teaching [the buyer his] recipes". The shop itself is not included in his deal as he is renting it, he says.
However, after this article was published, Yong Siang's son-in-law Funan Loo informs 8days.sg that the $1 million asking price that his father-in-law shared with us was inaccurate, stemming from a "miscommunication" between the two. "It was a value I quoted [to him] pre-valuation," says the younger man. Galicier's actual valuation after consulting a finance professional "turned out to be a lot higher than $1 million," he continues, declining to share their exact asking price. "We would like to leave it to the buyer[s] to perform their own due diligence to put a price tag to our business."
He also clarifies that the bakery's annual revenue is closer to "$1.48 million", not $2 million like Yong Siang claimed.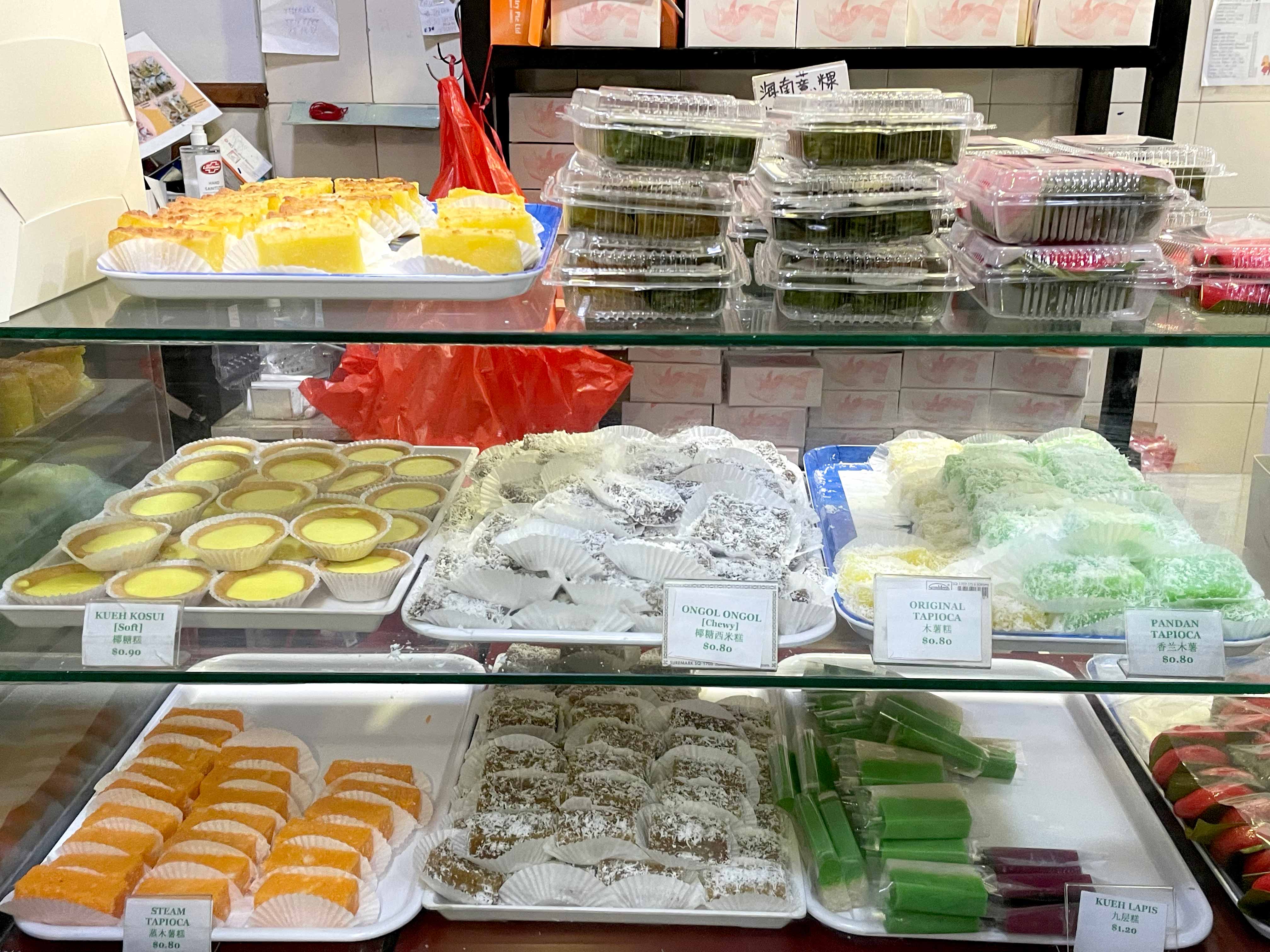 Owner will not stay on in the biz after it's sold
But Yong Siang is adamant that he does not want to be involved in Galicier if it's eventually sold, though he concedes that he is willing to "stay on for one or two weeks more to teach [recipes]" for the handover. He reasons: "Retired means retired lah. I'm old already, it's time [for me] to relax. Sell or don't sell, it's not important to me. If the buyer asks me to work long-term, I won't sell it [to them]."
For now, his plans after closing his bakery include "going for a holiday somewhere cold depending on the pandemic situation". He chuckles: "It's not cold here in Singapore – you always want what you don't have, right?"
No part of this story or photos can be reproduced without permission from 8days.sg.