Tony Leung's Ex-Girlfriend Margie Tsang Slammed For Posting Throwback Pic Of Them On Valentine's Day
Why would you post a picture with your ex on V-Day?
Former actress Margie Tsang (曾華倩), 57, has found herself scrambling to defend herself after posting a throwback pic with ex-boyfriend, Hong Kong actor Tony Leung, 60, who is married to Carina Lau, on Valentines Day of all days.
Margie and Tony first got to know each other in 1982 after attending TVB's artiste training class, and they famously dated for six years.

They were each other's first love, but had a tumultuous relationship, breaking up and getting back together three times before eventually parting ways for good in 1988.
Margie went on to marry Hong Kong businessman Stephen Lam in 1996 but the relationship ended in divorce in 2002. They have a 24-year-old son, Hong Kong swimmer Martin Lam.
The former actress made her name in the '80s after starring in TVB dramas like The Flying Fox Of Snowy Mountain. She stepped back from showbiz after giving birth, to focus on raising her son.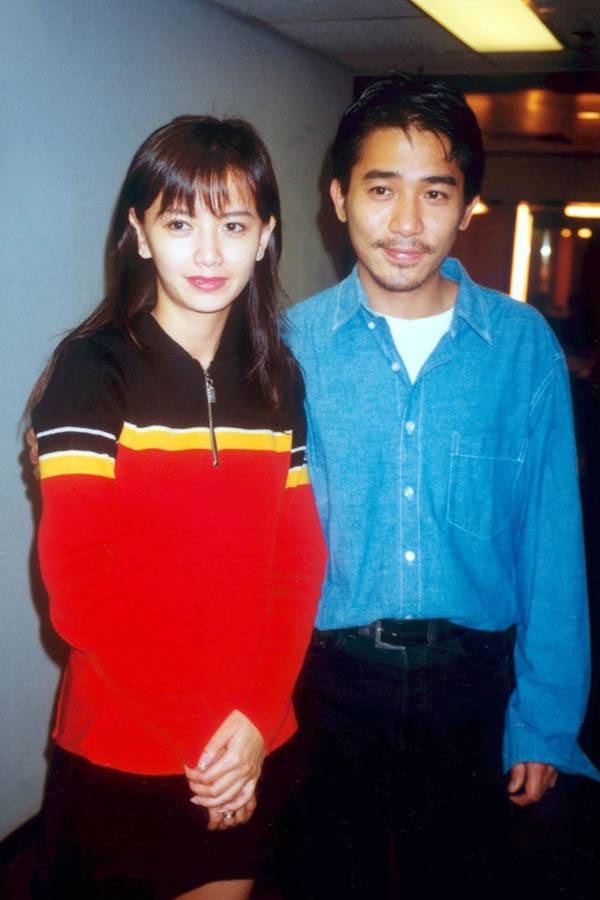 They were each other's first loves.
Margie was apparently in a nostalgic mood this Valentines Day. Why else would she post an old photo with Tony... right?
"Today, [on this] special day, I'll let everyone see my first love! Looking at his achievements now… I'm wholeheartedly happy for him!" she wrote in her caption.
Unfortunately, the post didn't go down well with netizens.

Many lambasted Margie for "trying to make trouble out of nothing", while others speculated that Margie "regrets letting go of Tony" back in the day.
Would you make this post if you were Margie?
Things eventually came to a head when Margie addressed these comments publicly.
"An innocent and simple matter has been overcomplicated by some people!" she fumed in a post.

However, netizens continued sharing their disapproval, asserting that Margie's original post was simply "inappropriate".
Some also criticised the former actress for having "extremely low EQ" and making such a misleading post on Valentines Day.
Photos: PBE Media