TVB Actor Lee Kwok Lun Celebrates Getting His China Residence Permit; Says He Can Finally Buy Insurance
The Hongkonger, who has been living in China for about a year, says the card has given him an "identity".
It seems like TVB actor Lee Kwok Lun, 68, has finally found something to celebrate about.
The Hongkong native, who is also known as Joseph Lee, recently took to social media to flash his China Residence Permit card.
The super elated actor said that this card has given him an "identity" and he can finally use it to get some medical insurance.
Other benefits that Kwok Lun is looking forward to include using the card to buy airplane tickets, and to be able to walk through automated gantries at the airport.

Since 2018, China has implemented the Residence Permit for Hongkong, Macao, and Taiwan Residents, which is essentially like the Permanent Residence (PR) status in Singapore.

The identity card allows those who do not have household registration in mainland China to be eligible for various social insurance and benefits which citizens have.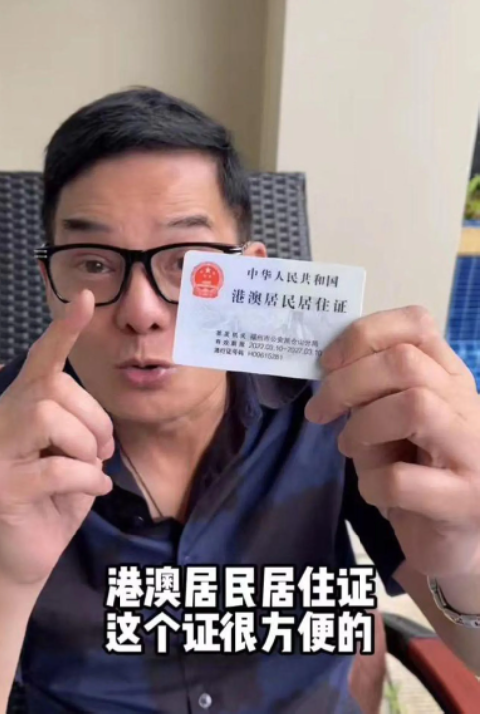 Kwok Lun with his 'super convenient' identity card
Those who have been keeping up with Kwok Lun's recent ventures would know that he's now working in China, mostly as a live streamer.
Sadly, Kwok Lun, who resides in Fuzhou, is really not that great at selling things online. 
While many netizens have been asking him return to Hongkong and act in TVB dramas again, it seems like Kwok Lun plans to stay in China for the foreseeable future.
Photos: China Press