TVB Actor Mat Yeung Jailed 18 Days For 2nd Drink Driving Offence; Immediately Appeals Against Sentence
His girlfriend, actress Lisa Ch'ng, burst into tears when the sentence was handed down.
Yesterday (Nov 4), TVB actor Mat Yeung, 40, was sentenced to 18 days in jail for his second drink-driving offence. He was also suspended from driving for two years and handed a HK$3,000 (S$520) fine.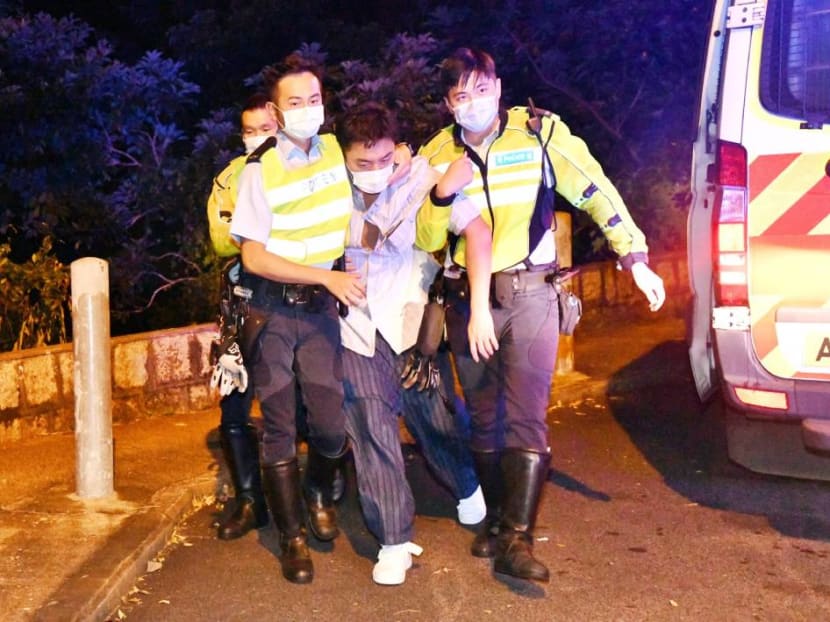 The actor was arrested on August 8 2020, after crashing his Mercedes-Benz into two curb barriers in the Mid Levels area in Hongkong.

When police officers arrived on the scene following the accident, the actor refused to take a breathalyser test, and claimed that he was feeling unwell. Reports shared that the actor was walking with unsteady steps, and required the support of two officers to move to a waiting ambulance.

The actor was subsequently transported to the hospital, where he declined to provide samples for a blood alcohol test and was taken into custody. He later blamed the crash on his lack of sleep and claimed that he blacked out and lost his memory after the crash.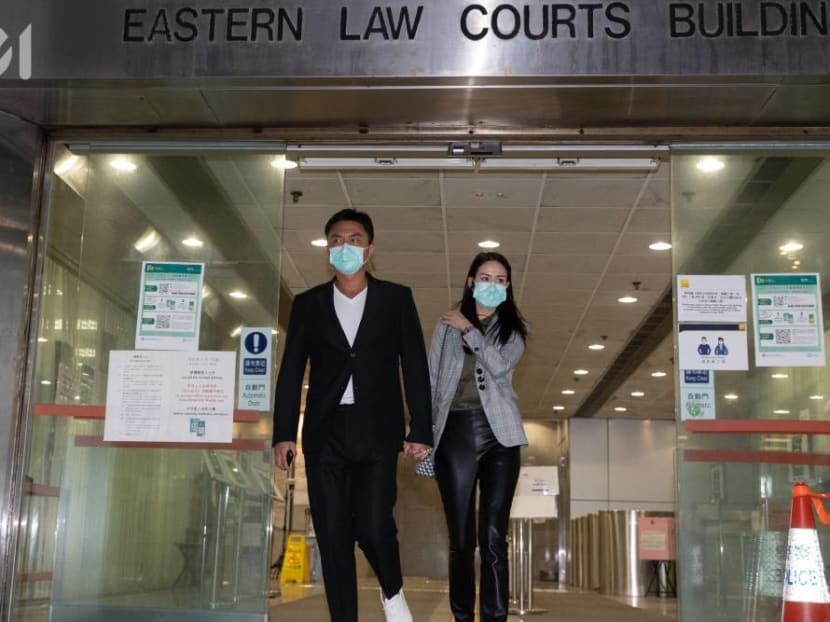 Yesterday afternoon, the media gathered outside the courtroom to wait for Mat before his trial.

The actor was accompanied by his girlfriend, Hongkong-based Malaysian actress Lisa Ch'ng, 34.

While Mat did not answer any questions from the media, he did wave at them as he entered the courtroom. There were also 10 policemen outside the courtroom to hold order. Previously, the actor had been accused of receiving special treatment from the police force.

Before the trial began, Mat appeared nervous, constantly removing his mask to take a deep breath. At one point, the actor appeared to be looking for something, turning around to Lisa, who was seated two rows behind him.

She hurriedly exited the courtroom and returned soon after with a red rope bracelet. She then handed it to Mat, who placed it in his pocket.
The presiding judge, Magistrate Daniel Tang Siu-hung, addressed the actor while passing down his sentence, noting that Mat had shown an "extremely careless" driving attitude. He also said that it was "pure luck" that no bystanders or pedestrians were injured. He also referenced Mat's history of drink-driving, and added that the actor has not learnt his lesson.

According to reports, Mat was seen repeatedly wiping his left eye as the judge spoke, while Lisa burst into tears.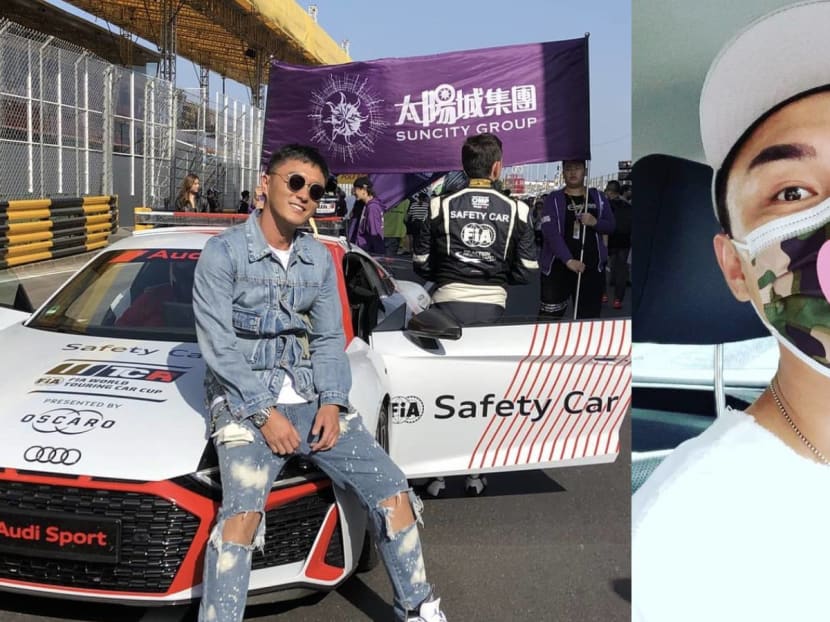 Mat's lawyer filed an appeal immediately after the sentence was passed down. The actor was subsequently granted a HK$30,000 (S$5,210) cash bail pending his appeal.

As part of his bail conditions, he would have to observe a travel ban, stay in his house, and report to police three times a week.

As he was leaving the courtroom, the reporters asked Mat if he "thought that the sentence he received was fair". However, they did not receive any response from the actor.
This is not the first time the actor has gotten in trouble with the law due to his drinking. In 2005, he was arrested for a DUI. He was fined HK$7,000 (S$1,215) and his license suspended for a year.
In 2007, he was arrested for attacking a security guard, and issued a bind-over order, where one is required to showcase good behaviour for a certain length of time.

However, that same year, he got into trouble for breaking a number of items in a convenience store while intoxicated. He was subsequently sentenced to 150 hours of community service for this.

Apart from these two offences, it was noted that the actor has also received a number of speeding tickets as well as a fine for using his phone while driving.

Photos: Mat Yeung/Instagram, hk01