TVB Actor Tsui Wing, 47, Says He Was Very Bitter About Raymond Lam's Success; Felt He Was Better Looking Than Raymond
The actors were from the same artiste training class back in 1998.
TVB actor Tsui Wing, 47, was a guest on the latest episode of TVB talk show MIB: Men In Binlo, where the host, the socially conscious Bob Lam, shoots the breeze with his famous guests, all of whom are married actors, over hotpot (that's 'binlo' in Cantonese).

Tsui Wing was part of TVB's 13th artiste training class in 1998 and Raymond Lam, Tavia Yeung and Mat Yeung a few of his classmates.

When talking about his experience as a trainee actor, Tsui Wing admitted that he was very envious of Raymond's swift ascent to the A-list. In fact, he was downright bitter about it.

 
Tsui Wing with his 13th artiste training classmates. Can you spot Raymond and Tavia?
"I really felt that way in the beginning. Raymond rose up the ranks very early on. Tavia had to play a series of sluts and mistresses… and also nuns. It took a little longer but she still made it to the top. That was how I felt at the start. You make inevitable comparisons with your artiste training classmates. I would be lying if I said otherwise. I would mutter to myself all day, 'What Raymond can do, I can do too.' I could play those roles just as well."

Bob then asked Tsui Wing if he thought Raymond had an advantage because he was a bit better looking. "I didn't think so then," he replied. "I was really conceited when I was in the training class. I thought I was as good as Takeshi Kaneshiro. I really felt that I was especially good looking."

So did think he was better looking than Raymond?

"At that time I thought I was!" said Tsui Wing.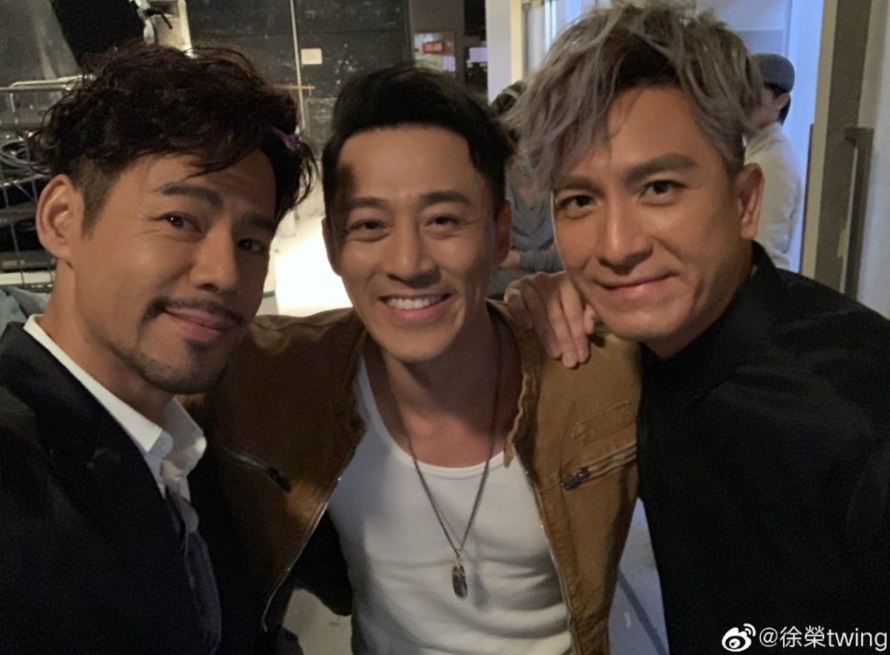 Tsui Wing with Raymond and Kenneth Ma
Photos: Tsui Wing's Instagram