TVB Actress-Host Chuk Man Kwan Dies From Lung Cancer At 55
The veteran actress had reportedly been battling cancer for two years, but kept it a secret.
Veteran TVB actress-host Chuk Man Kwan has passed away from lung cancer at 55.
TVB announced the tragic news on Facebook and Man Kwan's good friend, actor Robert Mak, confirmed the news of her death.

According to Hongkong reports, Man Kwan had been ill for two years but was fiercely private about her condition. Even close showbiz pals like actors Brian Wong and Lawrence Lau were unaware about her illness until news broke yesterday.
Brian, who was from the same TVB artiste training class as Man Kwan, said he was stunned by news of her passing as the late actress had appeared cheerful when he last saw her at a party late December.
The pair, who are members of the Artiste Training Alumni Association, met up frequently and he had no idea that she was ill, though she had appeared a little thin. It was only after asking the other members that he found out that Man Kwan had been suffering from lung cancer for two years.
Lawrence too did not notice anything unusual about Man Kwan when they both served as emcees at a friend's birthday party last November.
He recalled that when a friend commented that Man Kwan had lost a lot weight, she brushed it off, saying she was "on a diet".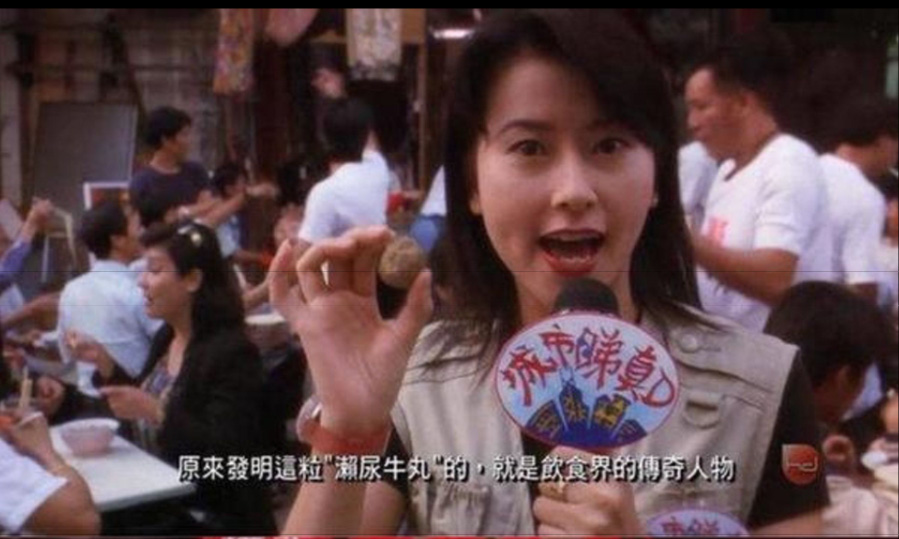 Man Kwan in God Of Cookery
Man Kwan joined showbiz after attending the Shaw Brothers Studio's acting training class in the early 1980s. She signed up for the TVB artists training class after participating in a singing competition on variety show Enjoy Yourself Tonight in 1989.
The articulate star is best remembered for hosting infotainment programmes like K-100, Entertainment News, and Focus on Focus, and scored a cameo as a host in Stephen Chow's The God Of Cookery. In recent years she's been cast in supporting roles as a neighbour or nanny in TVB dramas, with her most recent role in 2021 blockbuster The Ringmaster.
Photos: TVB/Facebook, HK01