TVB Host Krysella Wong Met Tony Leung On Her Birthday, Says She's "Not Showering Anymore" After He Touched Her Arm
The Tony Leung fan girl also once said she "wishes to be taken out by his Ten Rings".
Fact: Tony Leung is one of the most charming actors of his generation. Even though he is pushing 60, the star is still as charismatic as ever, capturing the hearts of fans of all ages.

TVB host Krysella Wong, 24, is one of his many fans. And a really lucky one to boot.

On her birthday yesterday (Apr 12), Krysella somehow managed to bump into Tony, and she instantly went into fangirl mode.

According to the host, she asked Tony for a photo and he immediately agreed.

She would go on to share the pic on Instagram on the same day, writing dramatically: "I choked up for five minutes on the spot and then combusted! His alluring smile rocked my world. When our eyes met, it was like he was Medusa, and I turned to stone".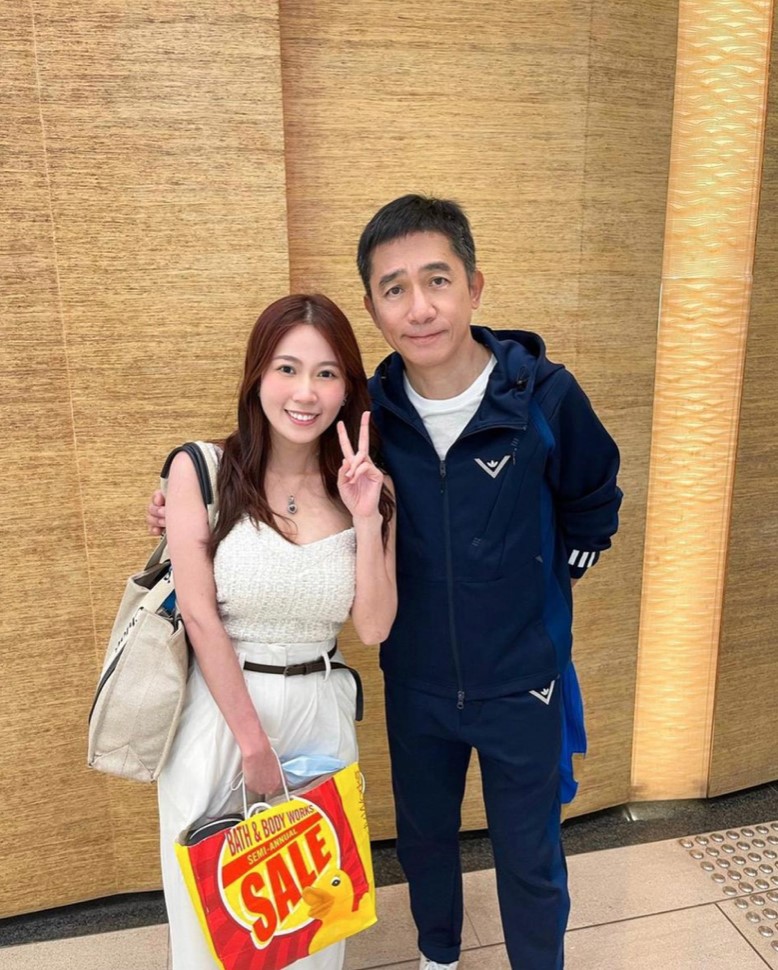 Krysella & Tony
According to HK01, when Krysella was once asked on Instagram about who her ideal guy is, she replied with a picture of Tony Leung in Shang-Chi and The Legend of The Ten Rings, and wrote that she "wishes to be taken out by his Ten Rings".

Yes, seriously.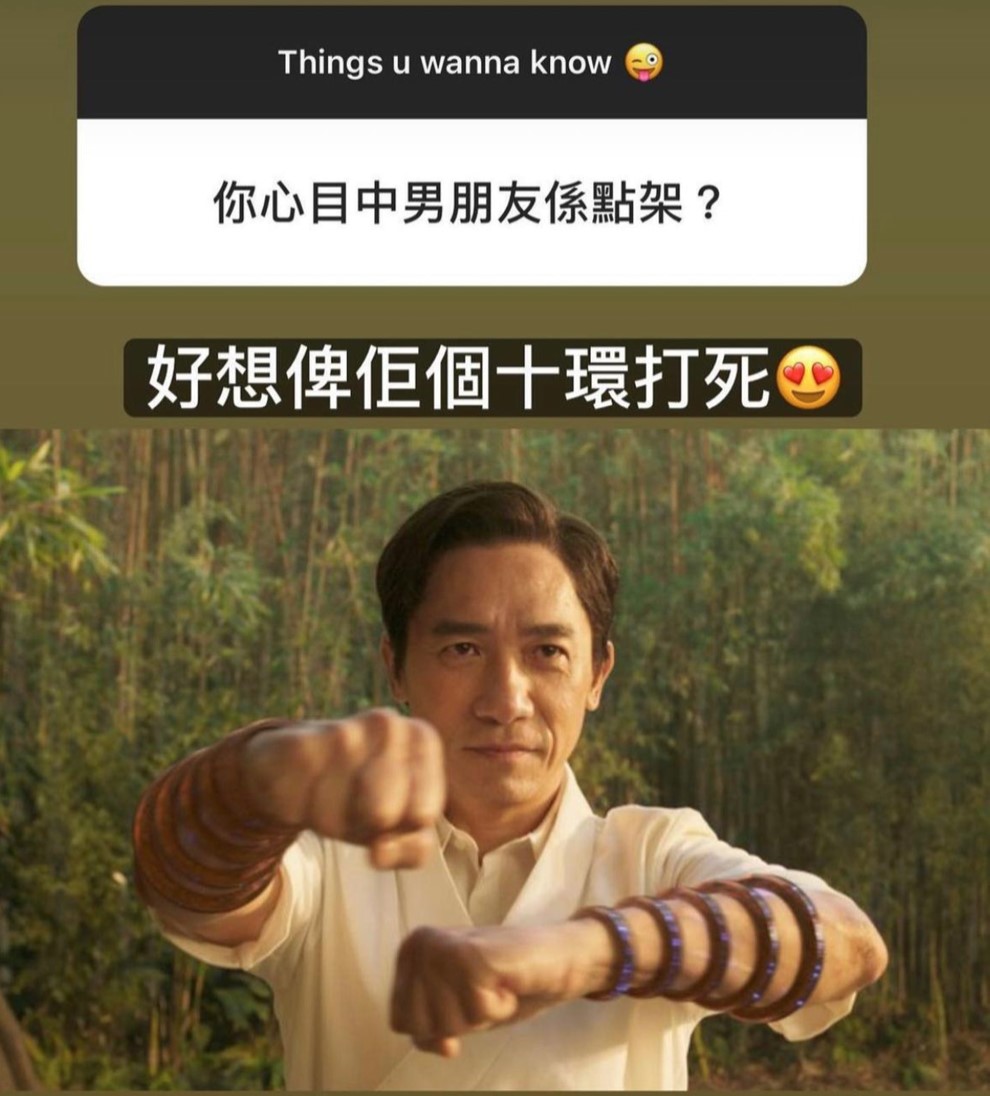 Krysella's IG Ask Me A Question
After her encounter with Tony, Krysella joked, "I once said that I wanted to be killed by his Ten Rings, who knew today I would be defeated by his four words: Sang Yat Fai Lok (or "Happy Birthday' in Cantonese)".

Krysella added that she was so thrilled about meeting the screen god that she "swooned for two hours". She also said that Tony's eyes were so mesmerizing and that she's "not showering anymore" after "he touched [her] arm".

When a netizen commented that Tony looked like he aged a lot in Shang-Chi, Krysella immediately defended her idol by writing: "Charm will never grow old."

Photos: Krysella Wong/ Instagram