TVB Refutes Reports That Wong Cho Lam Has Resigned As Chief Creative Officer
The broadcaster says the star is currently producing several shows for the station in China.
TVB has denied reports that Hongkong star Wong Cho Lam has resigned as its Chief Creative Officer.
Yesterday (Apr 10), the broadcaster issued a statement saying that Cho Lam, 42, is currently working on several programmes for TVB in China, and that he has not resigned.
"The company has noticed the recent rumours about Mr Wong Cho Lam's resignation, and hereby declare that the speculation is not true. Promoting business development in China is one of the company's important strategies. The company has always sent teams familiar with the Chinese market to expand its business in the mainland. Mr Wong Cho Lam is currently producing several shows for the company in China," read the statement.
Cho Lam with TVB exec Virginia Lok
Over the weekend, speculation was rife that Cho Lam, who came on board last January to assist general manager Eric Tsang in developing the station's variety and infotainment shows, had quit after a year.
Reports had claimed that TVB chairman Thomas Hui had tried to talk Cho Lam into staying but to no avail.

There are rumours that he has fallen out with TVB executives Virginia Lok and Catherine Tsang. Cho Lam had reportedly lobbied for Linda Chung to win Best Actress at the TVB Anniversary Awards for her role in Kids' Lives Matter, but was vetoed by the pair.
To escape the alleged infighting, Cho Lam reportedly turned his focus to helping TVB artistes further their careers in China and is now there with Vincent Wong, Owen Cheung and Samantha Ko.
Over the weekend, many reports claimed that Cho Lam has resigned, but the news was not made public as he and TVB are still in discussion.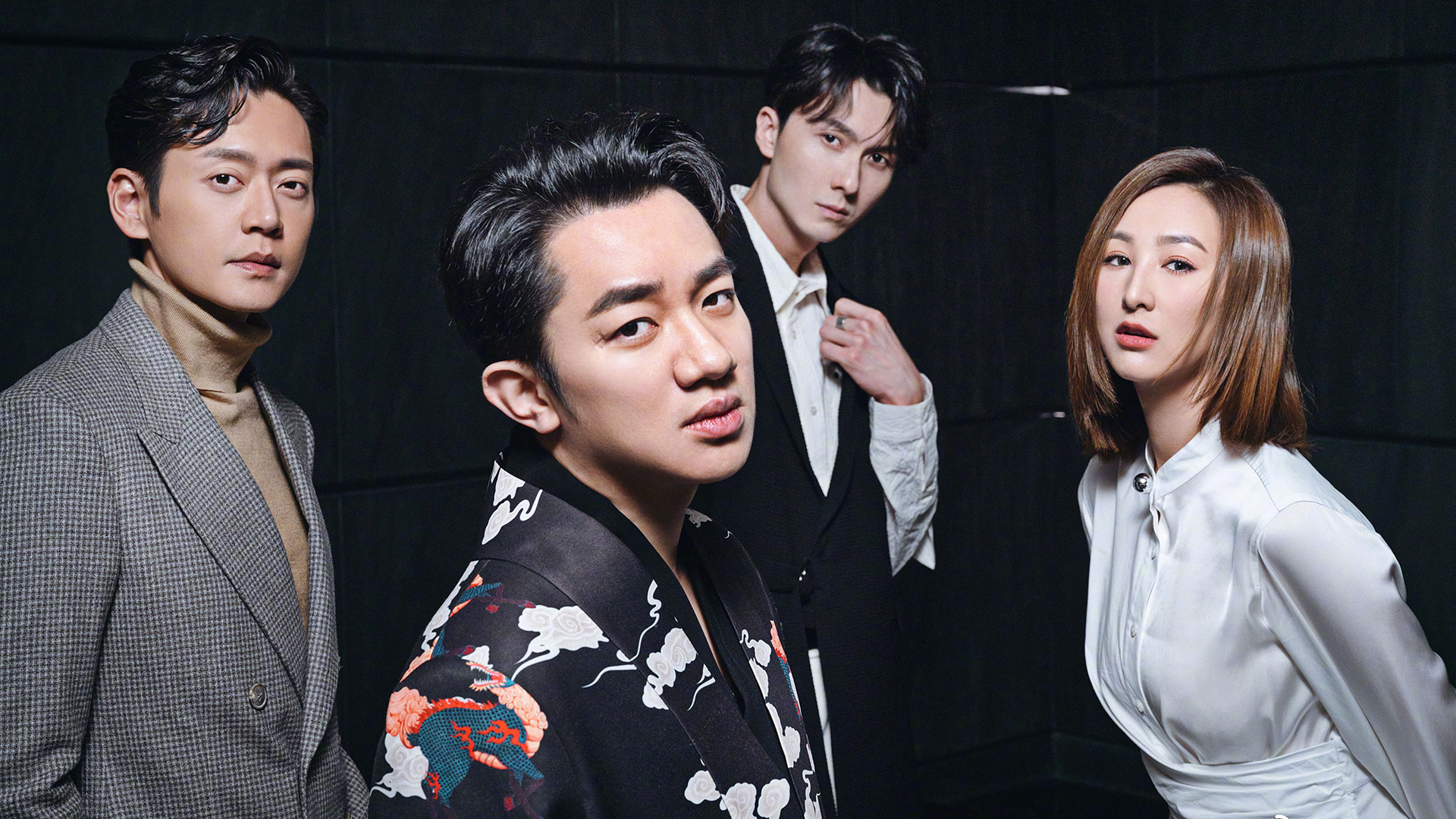 Cho Lam is now in China with Owen, Vincent and Samantha
Reaction to Cho Lam's alleged resignation has been mixed.
While his shows have generally been well-received by viewers, some have criticised him for failing to deliver results.
Photos: Wong Cho Lam/Weibo, Sinchew