TVB's 'Designated Foreigner' Says He Could Barely Make Ends Meet With TVB's Salary, Works In China Now
Brian Burrell gave up a high-paying IT job two decades ago to pursue an acting career with the Hongkong broadcaster.
Anyone who's a fan of TVB dramas would probably be able to recognise Brian Burrell aka Bo Wai Kit, 50.
Brian, who majored in Chinese Literature and Asian Studies in the University of Utah, is fluent in English, Cantonese, Mandarin, and Cambodian.
He moved to Hongkong in 1999 for work and landed his first TVB role in 2001's A Case of Misadventure. He was bitten by the acting bug after that and in 2003, quit his high-paying job in an IT firm to focus on being an actor.
The career change saw his income drop from tens of thousands of Hongkong dollars to just a few hundred a month. But he didn't care. 
His language skills made him an asset and he would go on to work for the broadcaster for 18 years. In fact, he was one of the few non-Chinese actors to be contracted to TVB.
Brian started to gain some recognition in 2006 after acting in Best Selling Secrets, which starred Esther Kwan. But it was only when TVB's then go-to gweilo Gregory Charles Rivers left the station in 2007 did Brian come into, well, ubiquity.

He became  "TVB's designated foreigner" and basically had monopoly over any role which required a Caucasian actor.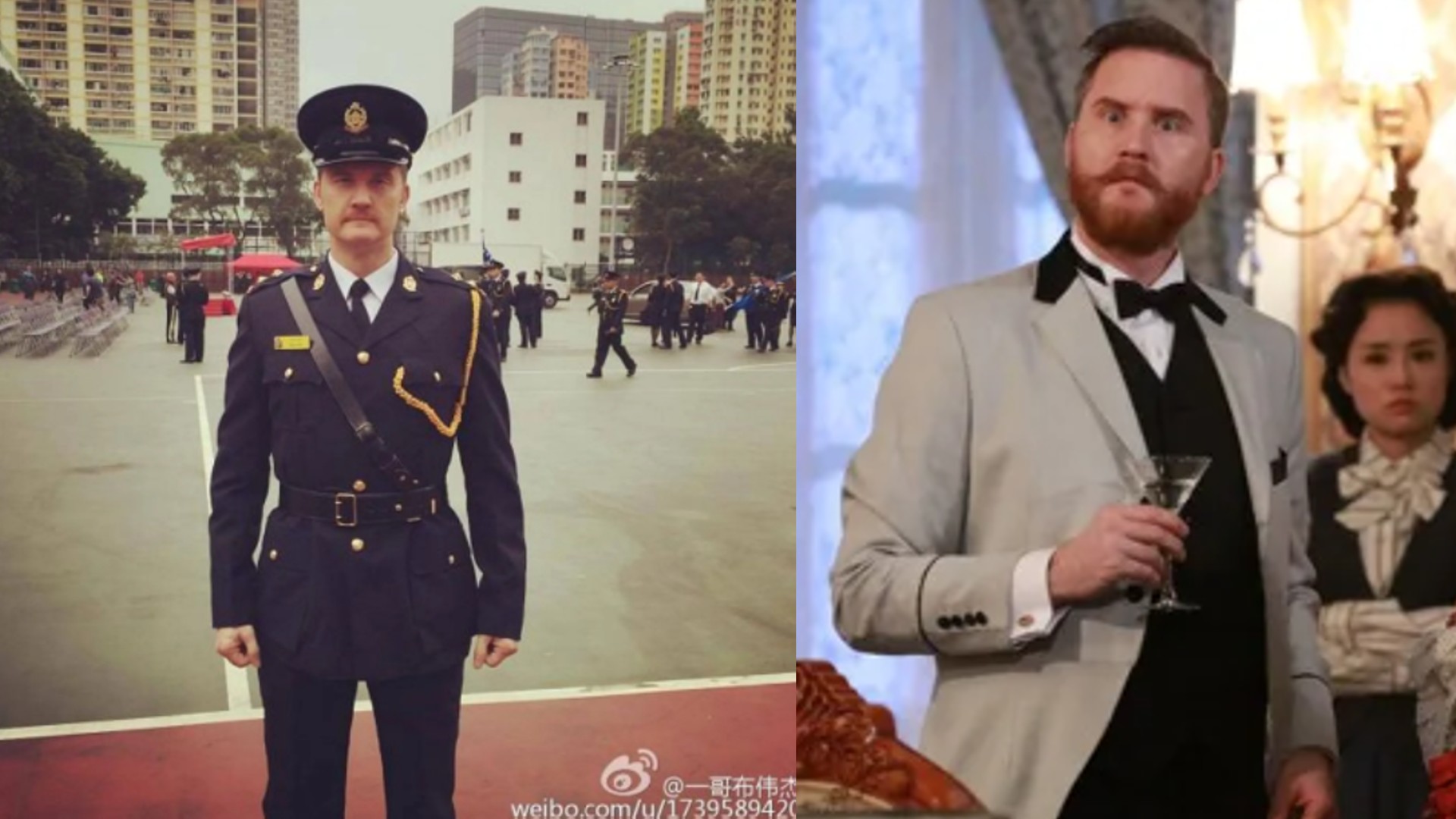 Brain practically appeared in any drama that required a Caucasian face
However,  there were only so many roles Brian could play.

"When I entered the industry, I already expected not to get any leading roles. The best I could be was a good supporting actor. But after appearing in Momentary Lapse of Reason (2015), I wasn't given any role that I could perform in," Brian said in an interview, adding that it was around this time that he considered going to China to work.

The low pay he received at the broadcaster was also a huge push factor for him. 

"TVB's salary is not enough [for me] to make ends meet. [Working there] was mainly [for me to] gain some recognition," said Brian, who now lives in Zhongshan. "My main income these days comes from emceeing, and because China has a much larger market, it naturally allows for more opportunities."
Brian also revealed how much he earns in a month ."[I] work for five, six days a week, and earn about HK$20-30K (S$3.5-5.3k) a month. However, many would still ask, why is the pay so low?"

After officially leaving TVB in 2019, Brian actually returned to America where he acted in two Hollywood movies. Sadly, things didn't go smoothly for him and when the pandemic hit in 2020, he found himself jobless.
At his lowest, Brian, who said that he didn't have much savings to begin with, couldn't even pay his rent and had to depend on his friends for financial help.
And so Brian decided to head to China to further his acting career. 
Photos: Brian Burrell/ Instagram, Sinchew News