Upper Serangoon Bakery Serves Superb Cinnamon Rolls & Seared Maguro Sandwiches
Three Nuts Baker is helmed by two ex-Spa Esprit Group chefs, who helped develop recipes for cafes like Common Man Coffee Roasters and Forty Hands.
Love the pastries at hip cafes like Common Man Coffee Roasters and Forty Hands? Chances are, the recipes were partly developed by pastry chef Sarah Chan, 35, who is now running her own bakery with husband Randy Ma, 35, also a chef.
Sarah worked in R&D for Spa Esprit Group's F&B division, which owns concepts like Tippling Club as well as the cafes mentioned above. She met her husband, a senior chef de partie, when they were both working in the central kitchen for the restaurant group.
In February, the couple founded Three Nuts Baker, a mostly takeaway bakery in a condo complex at the junction of Yio Chu Kang Road and Kovan Road in Upper Serangoon. Though small, the cosy spot runs the full gamut, featuring savoury sandwiches, tarts, cupcakes and cookies as well as a decent beverage menu.
All photos cannot be reproduced without permission from 8days.sg
Breezy vibes & three seats only
The hole-in-the-wall bakery has a minimalist but welcoming interior, thanks to a pristine white palette accented with wooden furniture, hanging pendant lights and potted plants. The shop is a mostly to-go operation, but has three seats available for those who can't wait to dig in.
Sarah, who completed a two-year diploma at Le Cordon Bleu Australia over a decade ago, describes her bakes as Aussie-style. "I have done so much R&D work that I have a lot of basic recipes. I'd say the pastries here are classics, but with a twist."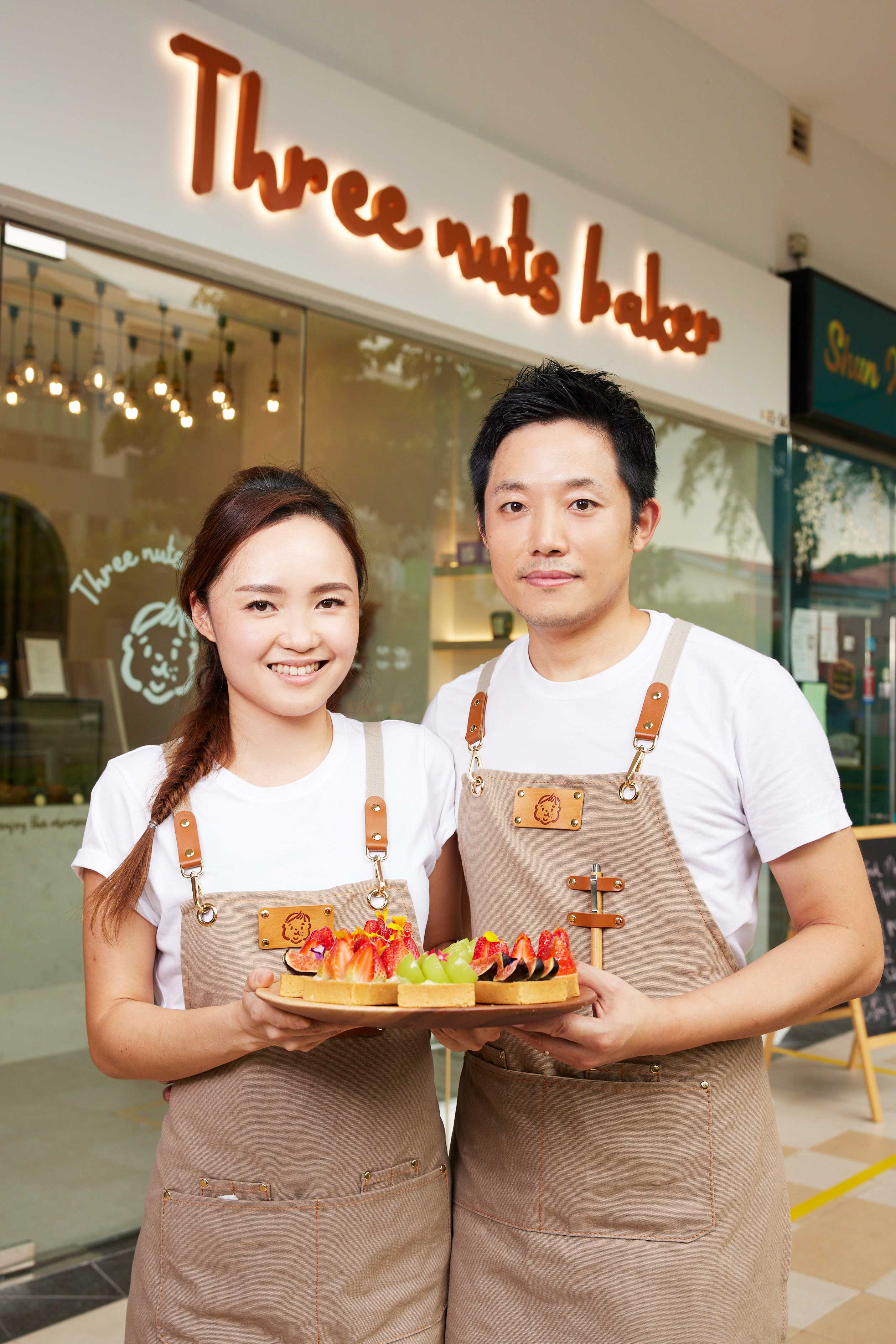 Cutie pie
The couple have a four-year-old son Lucas, who is the inspiration behind the bakery's name and logo. "He was playing with three Nespresso capsules at home, and he kept saying 'three nuts' [the capsule shape reminded him of nuts]. We thought it was quite catchy so we picked it as our name," says Sarah, laughing. "We based the logo off photos of him – it's quite accurate, especially the double chin!"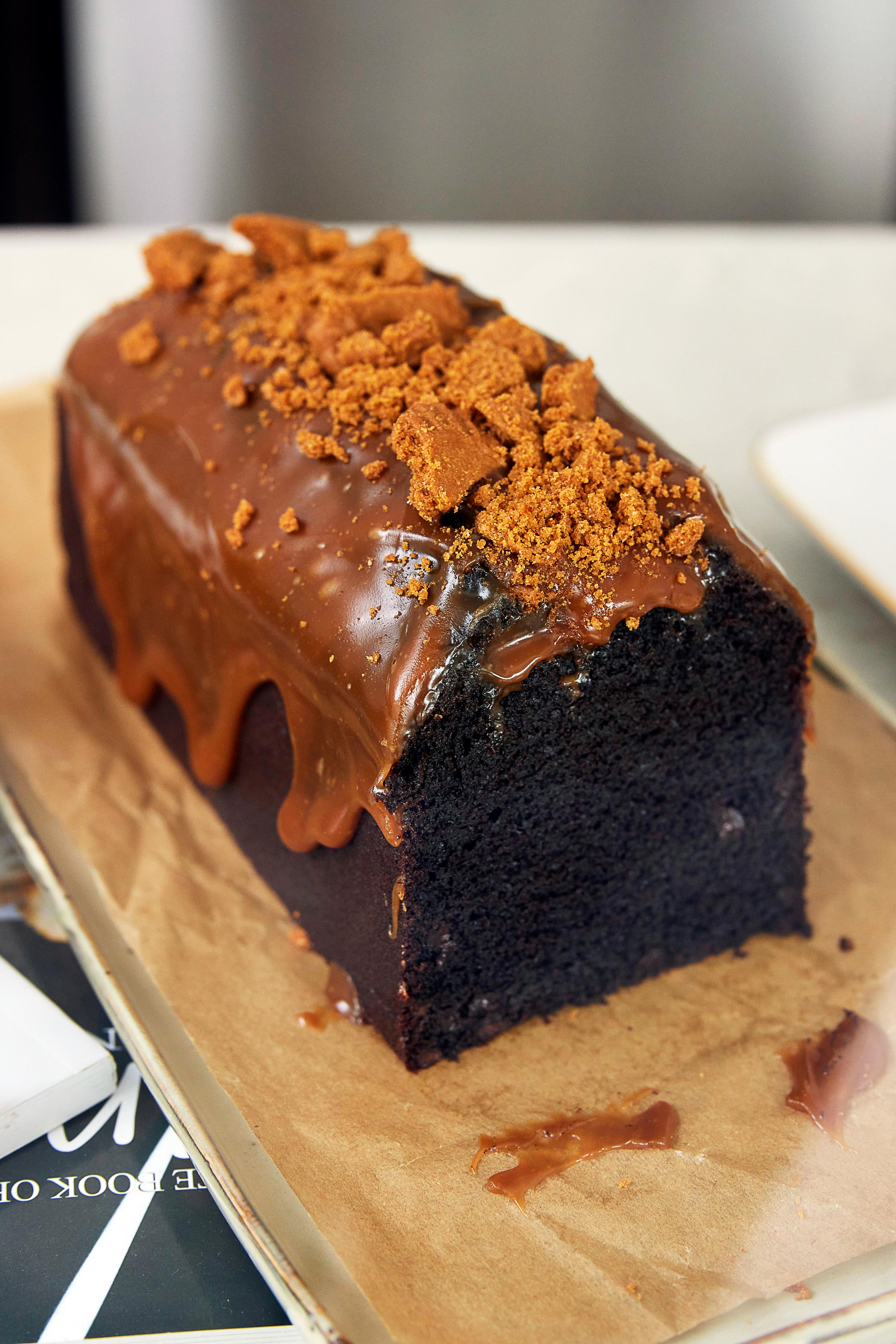 Both left full-time F&B jobs to start the bakery
"We've wanted to open our own place for a long time. Now that our baby is four and in school, we thought it's a good time to start," says Sarah. She spent five years developing pastry recipes for the Spa Esprit Group, before moving on to another five-year stint as a senior sales executive for a fine food supplier "to learn more about the business side of F&B". She left the company late last year to launch Three Nuts Baker.
Randy boasts an extensive culinary career focused on R&D as well, having spent almost 13 years in the central kitchen at Spa Esprit Group. He made an unusual jump from the kitchen to the front of house about four years ago, when Sarah was pregnant. "I wanted to have more time to take care of her so I asked for a transfer to the service team," explains Randy. He started as a captain at Common Man Coffee Roasters before working his way up to restaurant manager at the Stanley Street outlet last year – an experience that he considers "very valuable and helpful" when it comes to running his own bakery now.
Sarah recalls feeling immediately at home when she first visited the shop, which is located in a tranquil neighbourhood dotted with condo apartments and private homes. "I felt very comfortable here and told my husband to take a look," she says. "He thought it was too small at first, but we both liked it after checking it out in person. It's pretty close to town, there are also schools and residential areas nearby which bring in a crowd."
Divide and conquer
Sarah handles pastry-making as well as marketing for the bakery, while Randy prepares all the sandwiches on top of being the "operations guy".
"It's much easier for us as we have been in the industry for a long time – we use the same suppliers and work with the same ingredients as we have back at the restaurants," he says.
Their goal is to open a full-fledged cafe someday, though the self-professed "more cautious" Sarah says that it wouldn't be so soon. "When I placed the deposit for this shop, my heart was pounding so hard. We're going to take it step by step," she mulls.
The menu
Breakfast items like three types of savoury sandwiches and a make-your-own plate with eggs and sourdough toast are available from 8am to 1pm daily, while about a dozen types of cakes and pastries are offered from noon onwards. On weekends, Sarah offers rotating specials such as a raspberry creme brulee tart and cheddar scone with garlic butter. There's also a comprehensive drinks menu featuring coffees (with beans from Common Man Coffee Roasters), teas and hot chocolate.
The biggest draw, by far, is the gooey cinnamon roll, which is known to draw queues on Saturday mornings. "I was quite shocked at first when people liked it so much. It was just something I wanted to test, and since it did so well we decided to add it to our daily menu," shares Sarah.
One customer liked the sticky buns so much that she ordered an entire tray of 16 at one go. "It wasn't even ready yet and I told her the wait would take about two hours. The auntie said 'it's ok, I'll go to NTUC first'," she quips.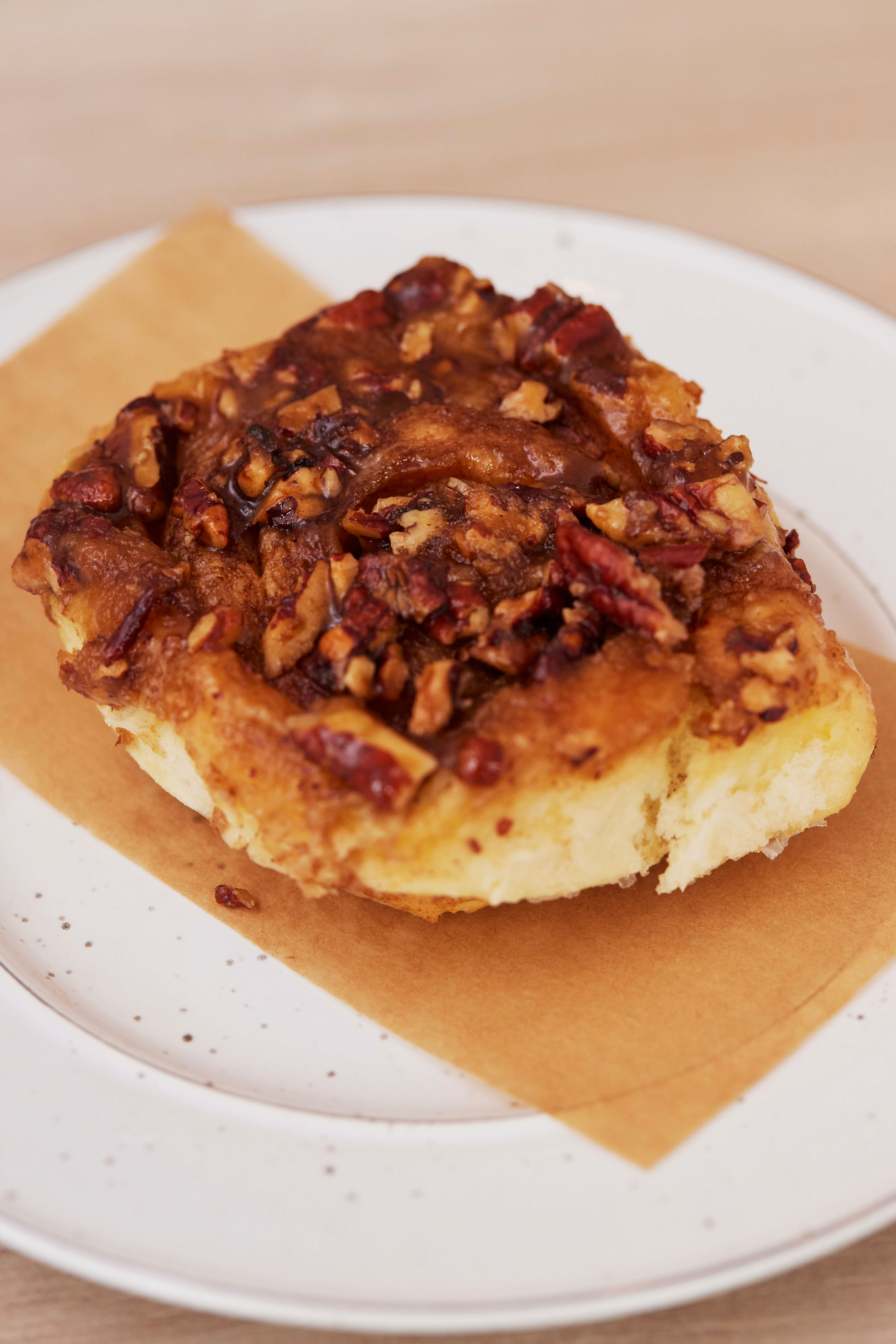 Gooey Cinnamon Roll, $4 (8 DAYS Pick!)
Few can resist the allure of a freshly-baked cinnamon roll – and Sarah's version, albeit unassuming-looking and rather flat, is an enticing one with its soft and billowy bun and a punchy cinnamon filling. Though the lavish sprinkle of walnuts is not for purists, we liked the nutty aroma they added to the yeasty, buttery dough. Finally, what we love most is the absence of a sickeningly sweet white frosting (shudder) – instead, Sarah uses brown sugar to achieve that ooey-gooey caramel glaze that leaves you wanting more.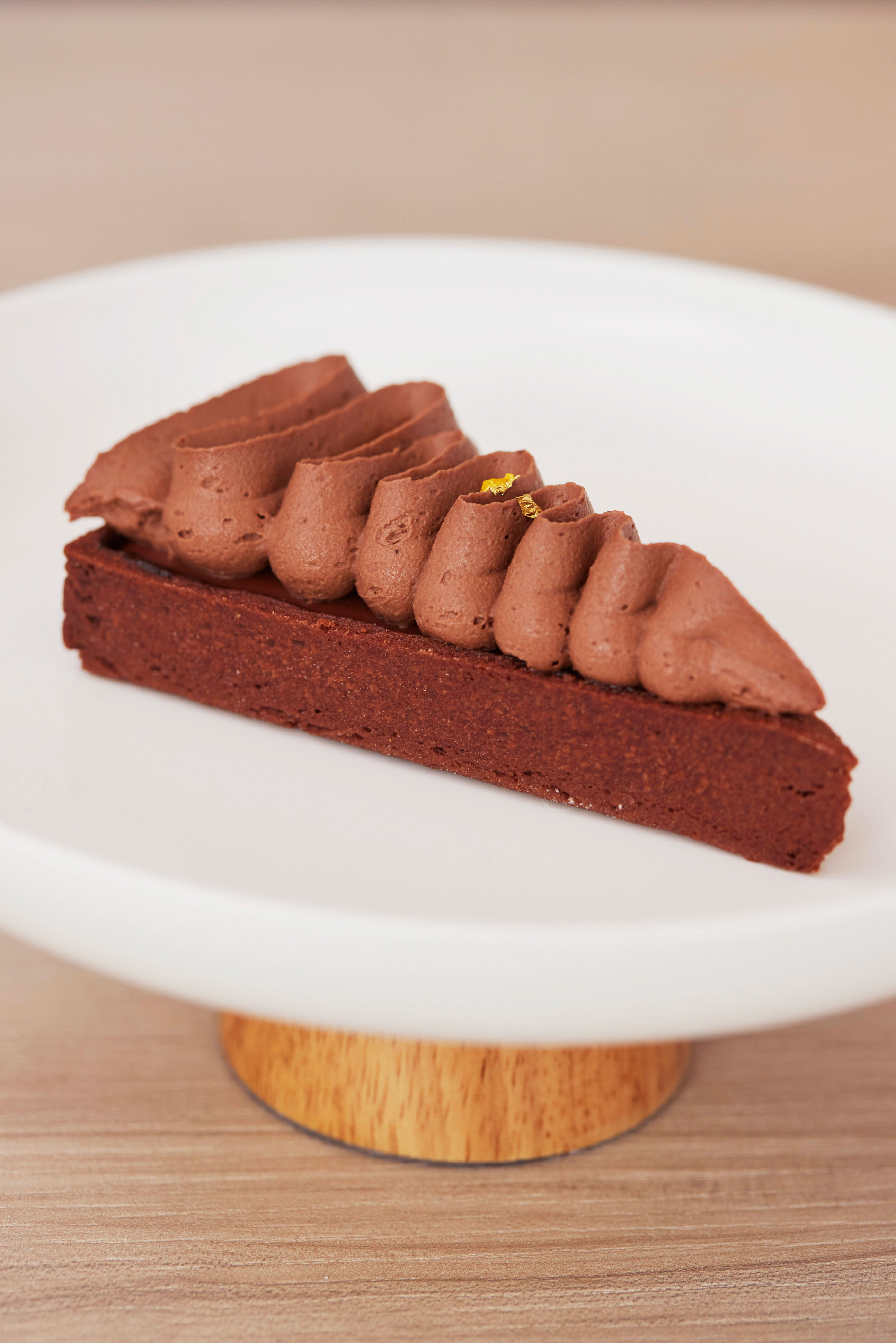 Valrhona Choc Tart, $10 (8 DAYS Pick!)
A stunning tart filled with a thick, smooth Valrhona 66 percent dark chocolate ganache and topped with an impeccable swirl of chocolate mousse. This elegant treat exudes the right amount of chocolatey-ness without becoming too cloying. Delicious.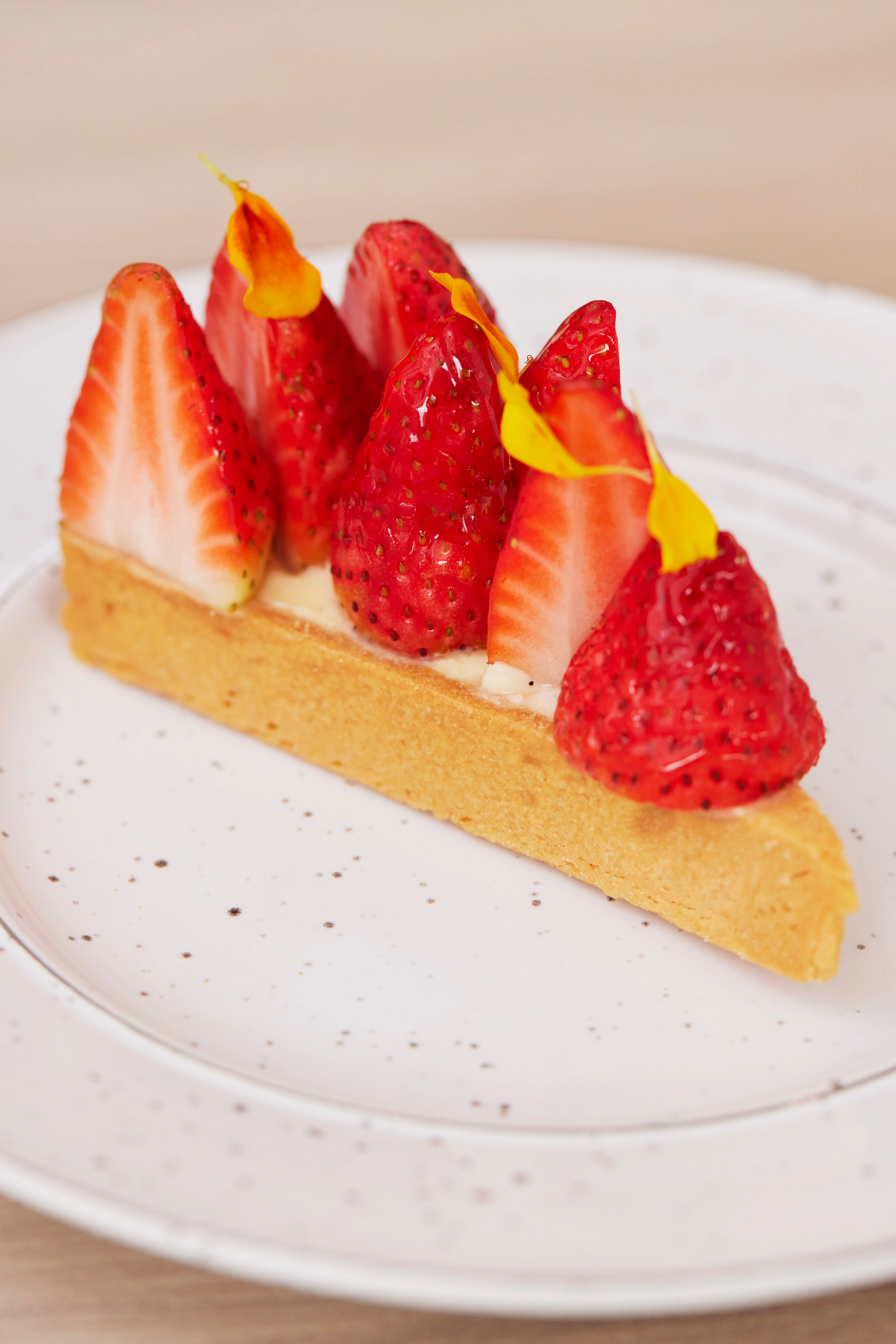 Fresh Fruit Tart, $10
A pretty tower of deftly-halved strawberries sits on lush vanilla custard held by shortcrust pastry. The custard is light and smooth, good for accentuating the sweet, juicy berries with a hint of tartness, while the tart base remains satisfyingly crisp when we cut through it.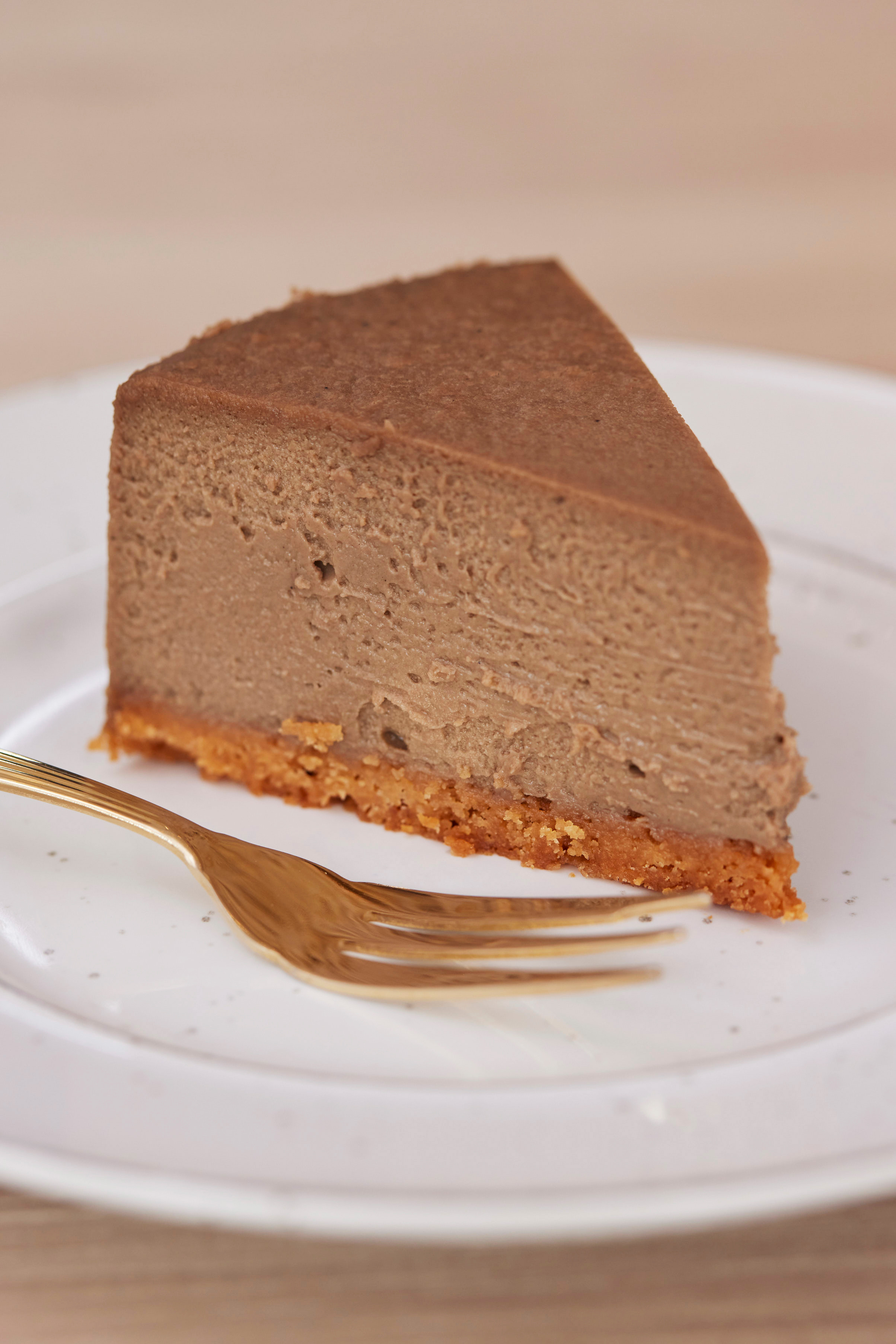 Hojicha Cheesecake, $10
Hojicha fans will definitely enjoy this robust cheesecake – the slightly bitter but pleasant roasted green tea aroma is prominent in every bite, and its earthiness offsets the typical richness of the cheesecake nicely.
Calamansi Cupcake, $5 (8 DAYS Pick!)
Filled with a bright, tangy calamansi lime curd, the fluffy cake is an ideal foil to the not-too-sweet, light-as-a-cloud toasted meringue swirl carefully dusted with lime zest. A charming, mood-elevating treat.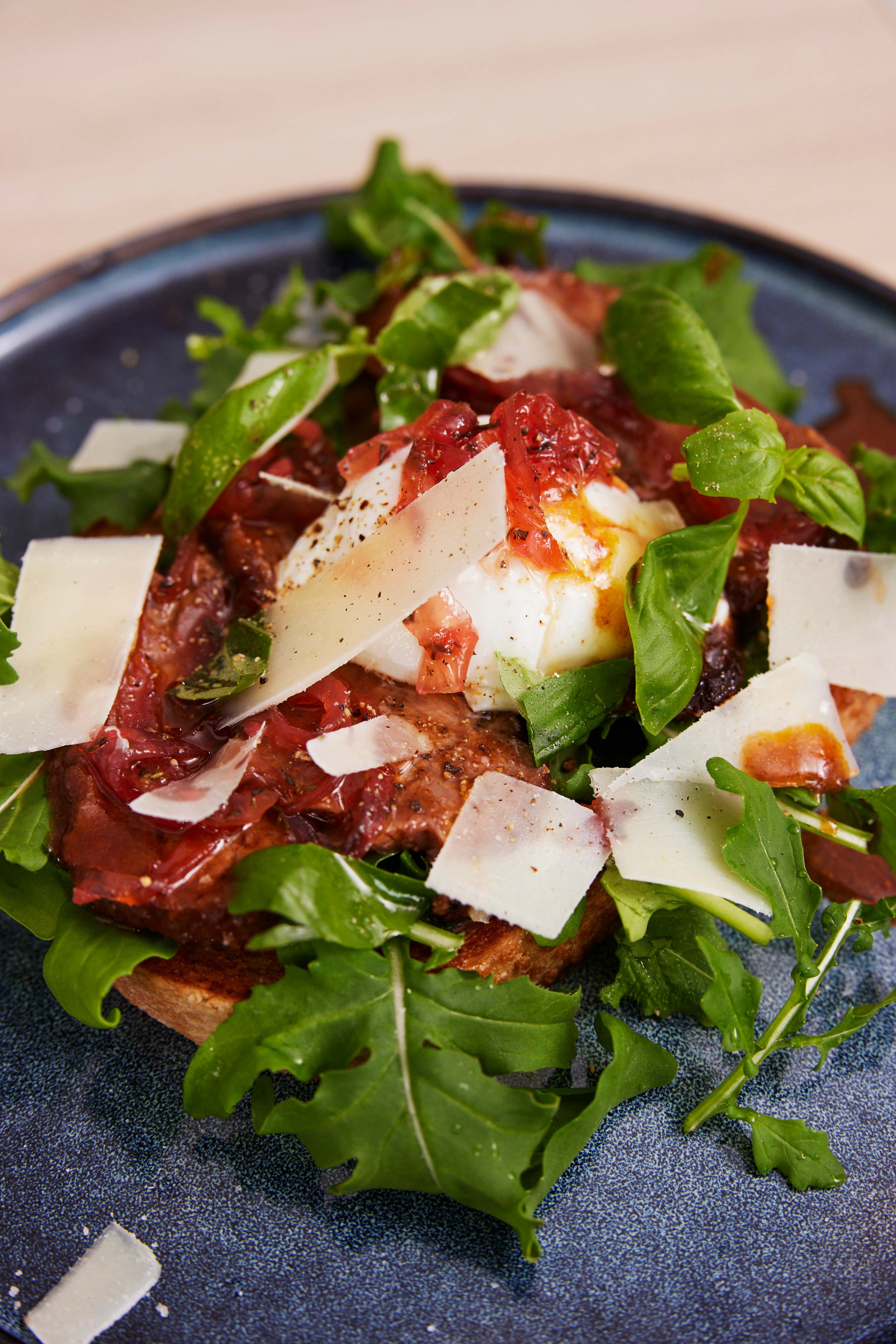 Truffle Veal Cheek Toast, $19 (8 DAYS Pick!)
Randy layers thick slices of tender braised veal cheek – swathed in rich jus (a sauce made from the meat's braising liquid) – with arugula, onion marmalade, shaved parmesan, truffle oil and a perfectly poached egg on sourdough (from a supplier) to create this hefty and absolutely delicious open-faced sandwich. Our only gripe is the price – which is slightly steep for a takeaway bakery, though the sarnie elements are of restaurant-standard quality. Try to snag a seat to enjoy this in the shop.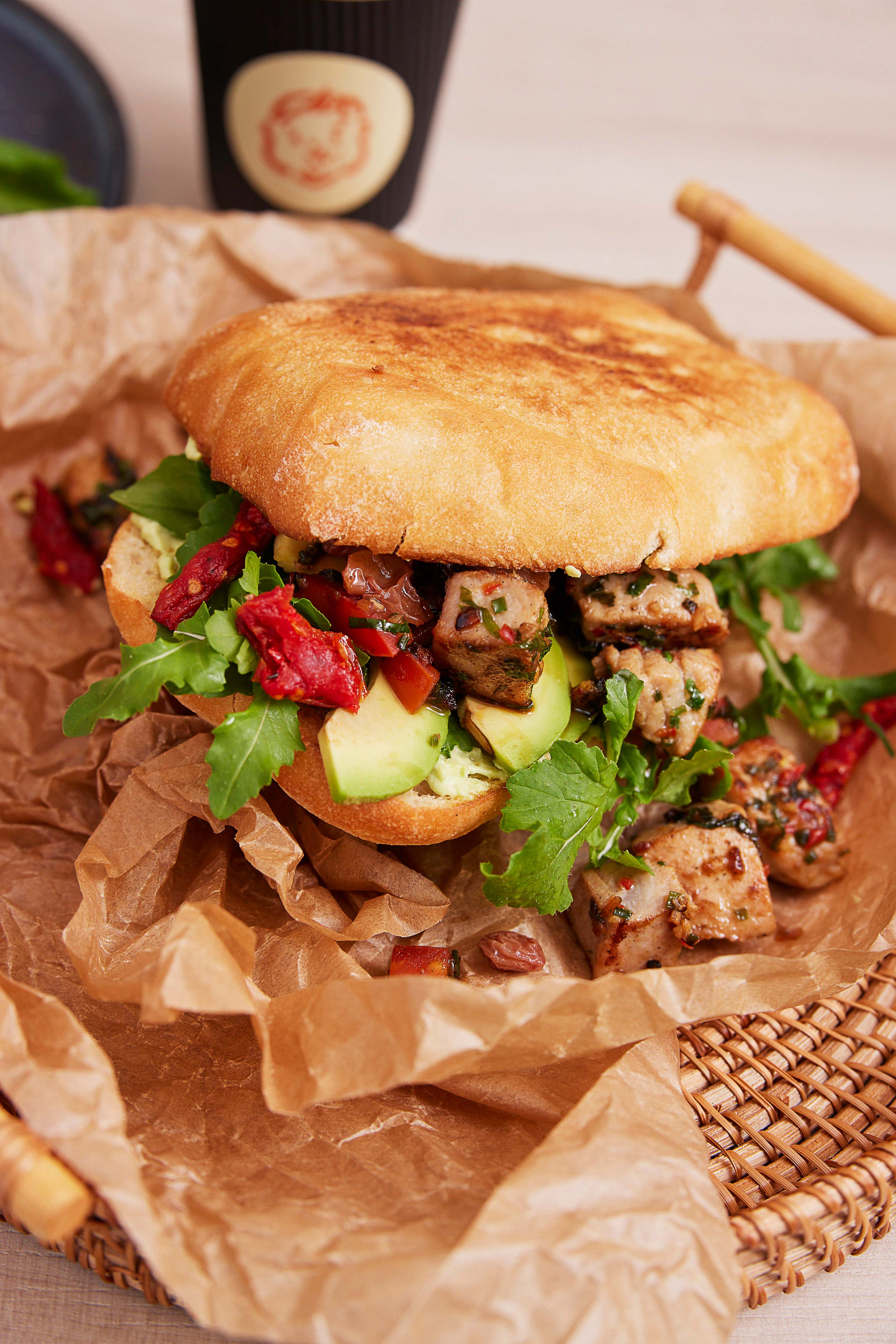 Pan-Seared Maguro Sandwich, $22 (8 DAYS Pick!)
Fresh raw tuna cubes marinated in soy and sesame oil are quickly seared till pink in the middle, then thrown between crusty slabs of ciabatta (also from a supplier – Sarah currently has no bandwidth to bake the loaves needed for their breakfast sandwiches), smeared with avocado puree and further bulked up with arugula, avocado slices and red pepper. As with all great sandwiches, the devil is in the details – in this case, plump port-soaked raisins add an elegant depth of flavour to the dish. In fact, these tasty chunks are reminiscent of the seared tuna salad at the now-defunct House at Dempsey, by the Spa Esprit Group.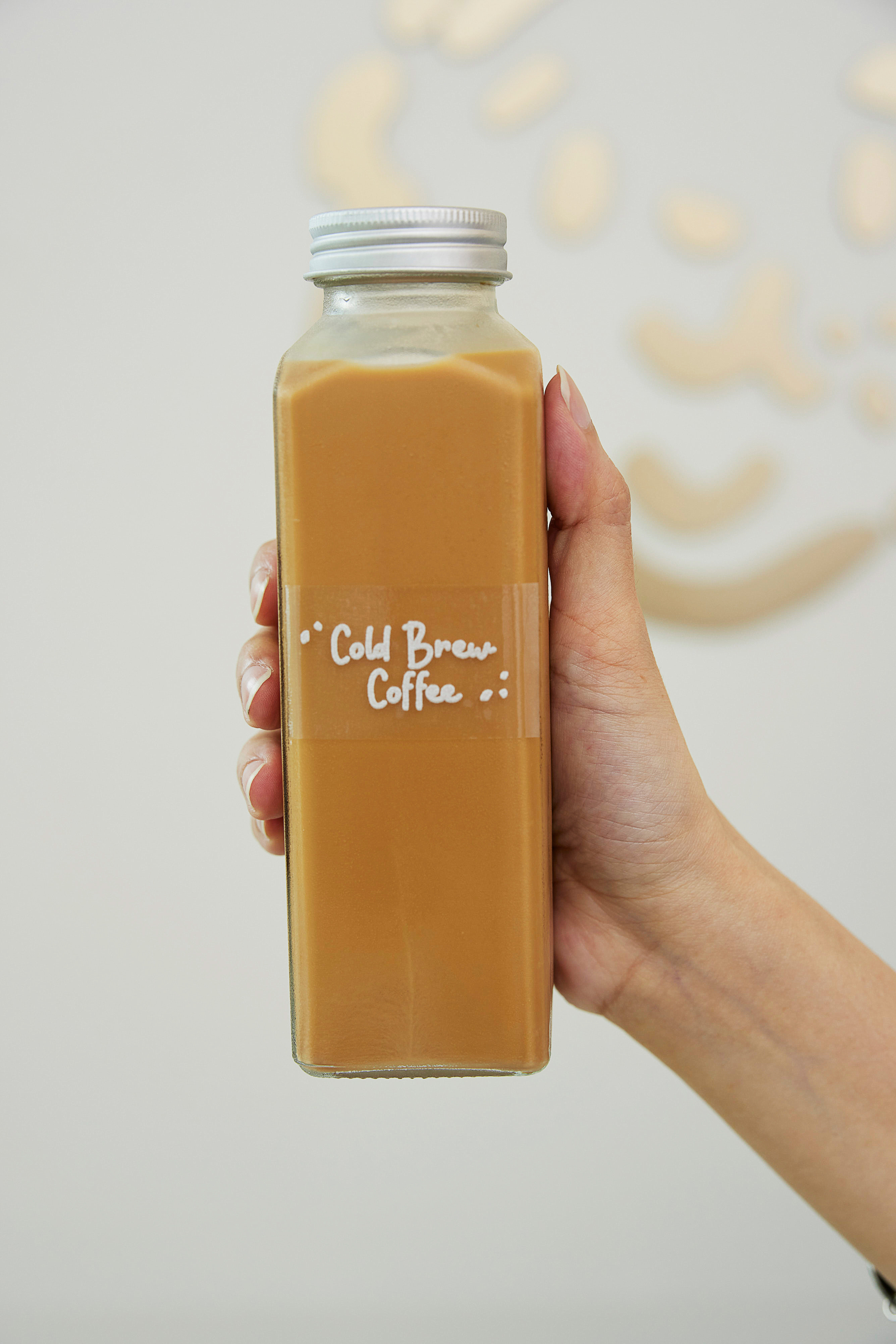 Cold Brew Coffee, $9 (8 DAYS Pick!)
A smooth, creamy blend of espresso (with beans from Common Man Coffee Roasters) and oat milk with a pleasant bitter edge and hint of Australian honey.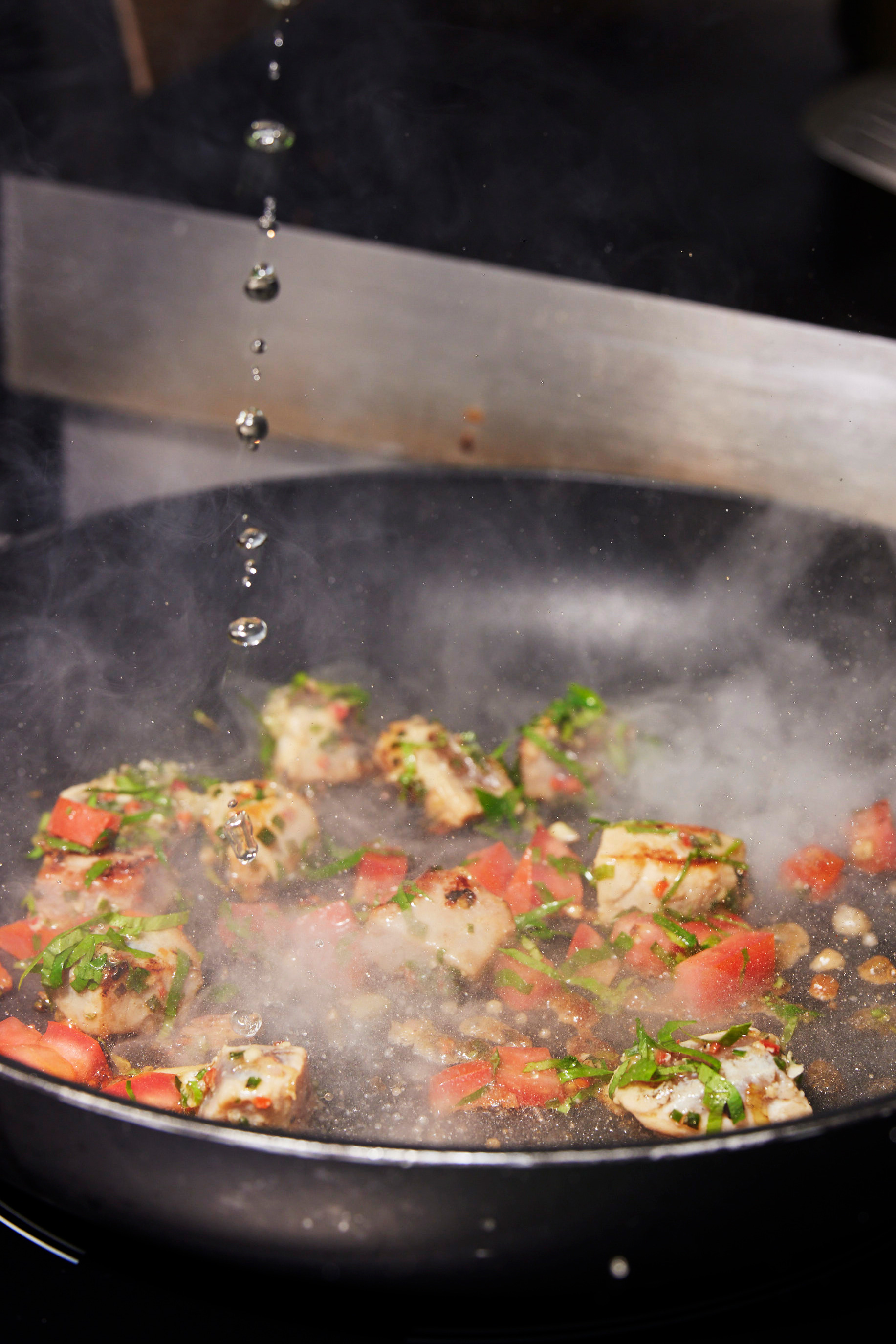 Bottom line
Classic bakes that are well-executed. Prices are a little bit steep for a takeaway bakery in a residential estate, albeit one surrounded by private homes. The freshly-baked cinnamon roll here is a must-try, while the chocolate tart and calamansi cupcake are fab too. Visit early to sample the gourmet sandwiches as well, which boast a sophisticated depth of flavour that we'd expect from fancier brunch places. It's a pity the space can only accommodate three dine-in customers at a time, as the savoury breakfast items are rather tricky to eat on the go.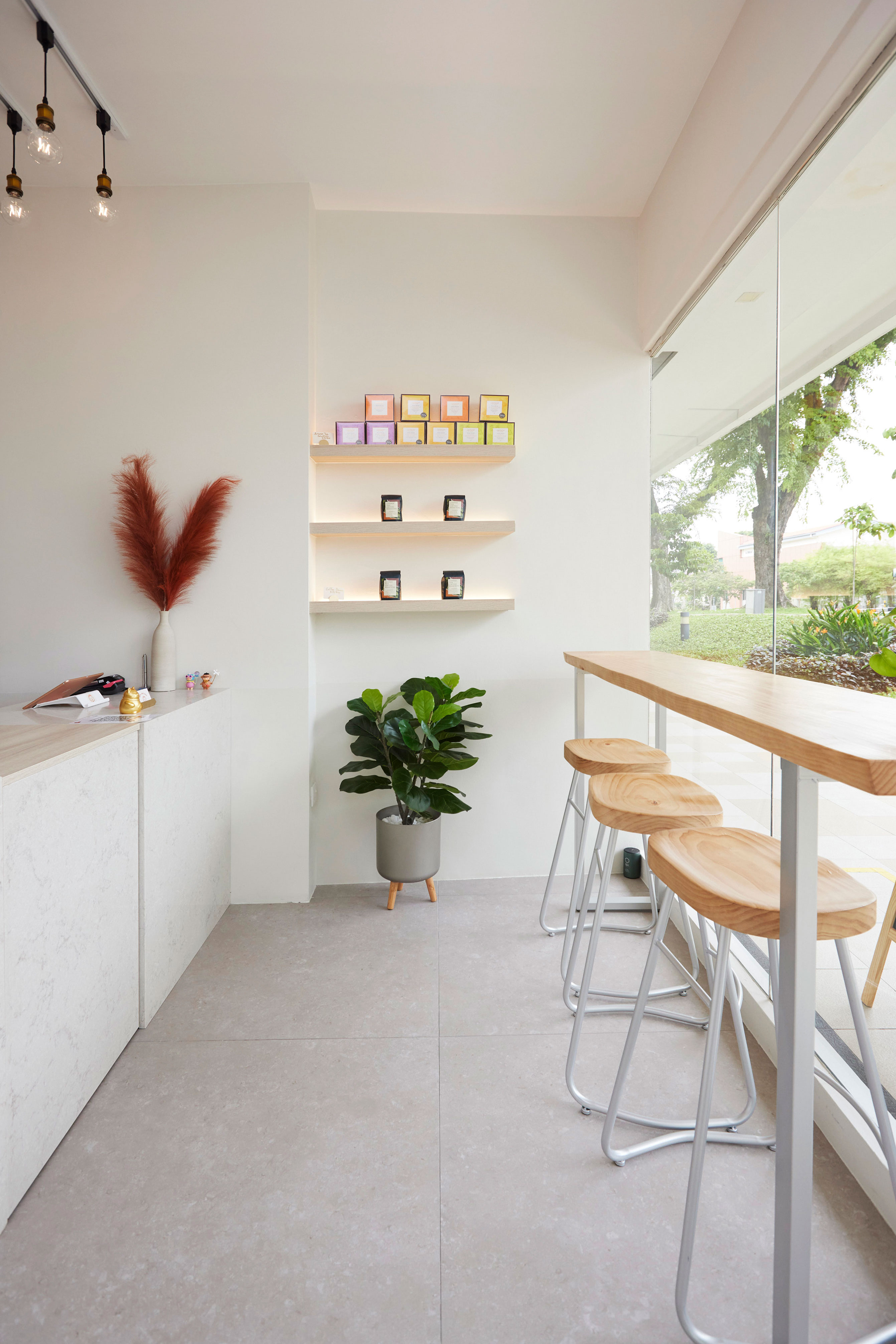 The details
Three Nuts Baker is at #01-14 Space @ Kovan, 9 Yio Chu Kang Rd, S545523. Open Wed to Fri 9am - 6pm; Sat & Sun 9am - 4pm. Closed Mon & Tue. Instagram
All photos cannot be reproduced without permission from 8days.sg
Photos: Kelvin Chia