Vivian Lai On The Time She Delivered Bubble Tea To Her Customers Until 3am & Her Daughter's Future As A Popular Online Baker
Vivian, who stars in new Mediacorp long-form drama The Heartland Hero, says her 16-year-old daughter Vera's butter cookies are nicer than Jenny Bakery cookies .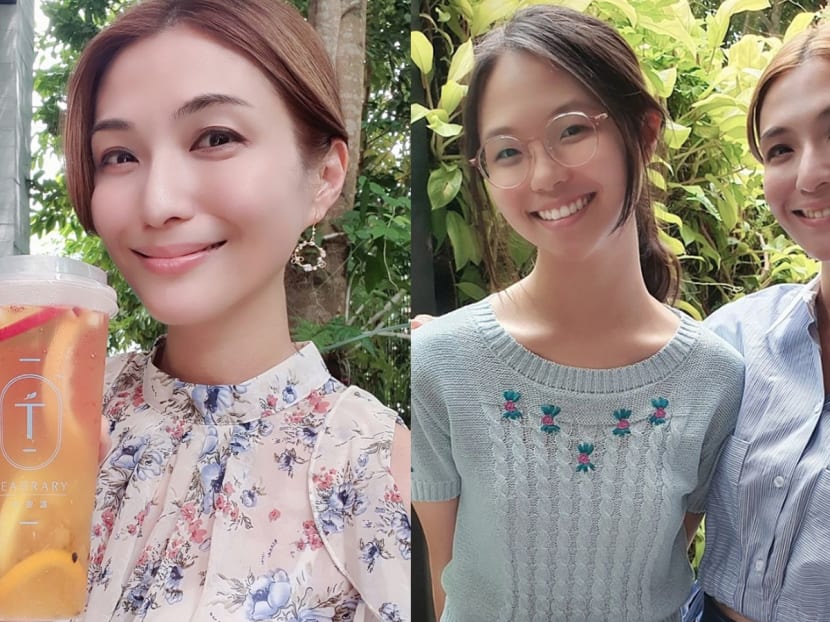 If Vivian Lai has her way, you will be seeing a lot less of her on screen in the future. Her reason? She wants to focus on her bubble tea business.
This, however, isn't a retirement announcement from the 44-year-old. She's currently filming new Mediacorp long-form drama The Heartland Hero, where she plays the over anxious mum of Benjamin Tan and the shoot will take up most of her time for the rest of the year.
Vivian also has her plate full taking care of her burgeoning business and her two daughters Vera, 16, and Ariel, 12.

According to Vivian, Vera doesn't have to take the O-levels as it's not part of the International Baccalaureate programme she's in, but Ariel has to sit for her PSLE this year. And Vivian admits she's concerned about how the girl would do.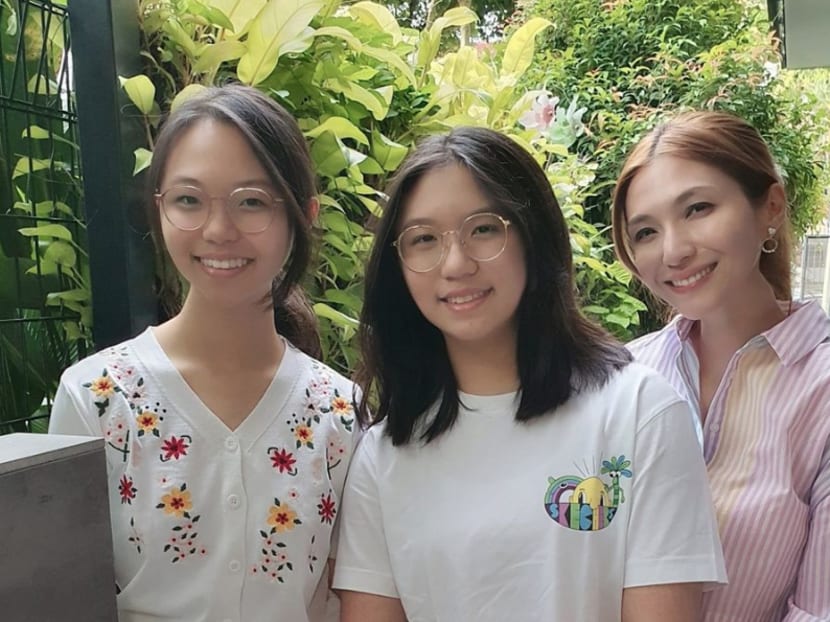 "They're using a revised PSLE scoring system this year so I'm definitely a bit worried," laughed Vivian. "Thankfully, [Ariel] is in Singapore Chinese Girls' School, and so it's easier to get into the secondary school because they're affiliated. She should be able to get in as long as she doesn't do too badly on her exams."
Vivian also shared that Vera has picked up a hobby: baking.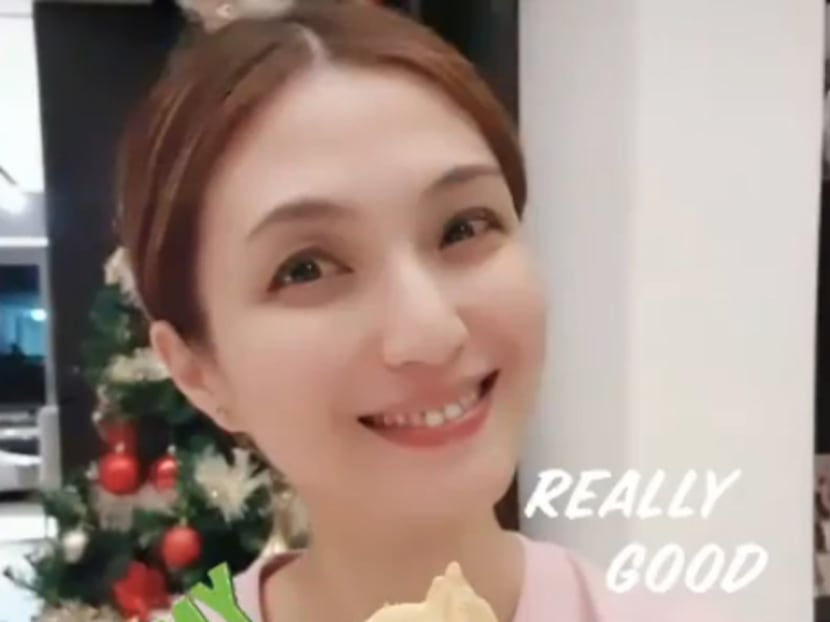 "I remember when [Vera] first started baking, said Vivian. Whatever she made wasn't really edible but she persisted because she enjoys it. She searched the internet for tips and recipes and tweaked them to her liking. It's been over a year since she started baking and now she's really good at it. For one, I think her butter cookies are nicer than Jenny Bakery cookies!

Vivian said that Vera sells her bakes via IG when she has time, and that her daughter has a loyal customer base that's always waiting for her to take orders."
Although Vivian is fully supportive of Vera's passion for baking, her studies still must come first.

"My daughter is pretty mature and she knows what her priorities are, said Vivian, adding that Vera uses the money she makes from her bakes to pay for baking classes, which have improved her skills more .
So has Vera ever talked about opening a brick-and-mortar bakery in the future, like Jeanette Aw?

"It has crossed her mind but it won't happen in the near future, said Vivian. Even if she does, she won't be able to do huge orders 'cos she's a one-woman show. Of course, I'll take care of the marketing and logistics for her if need be so she can focus on baking itself."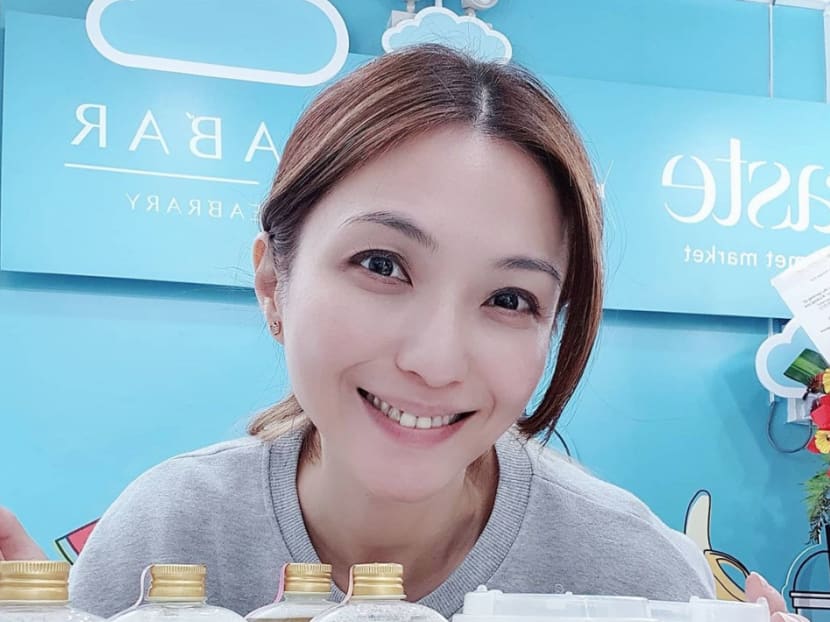 If that does happen one day, Vera will have an extremely experienced assistant on deck.

Vivian, who owns bubble tea chain Teabrary, says she learned a great deal about crisis management during the COVID-19 pandemic.
"When the government announced the Circuit Breaker last year, we were really taken by surprise and didn't know what to do," she said. "We prepare our ingredients in advance but bubble tea stores weren't allowed to operate, and so we had to clear everything within the day or throw it out."
So Vivian took to Instagram to ask if any of their followers were interested in having bubble tea delivered to their houses. In a matter of hours, she racked up over a hundred orders, which she personally delivered to each house until 3am.
"Our customers were really nice even after I told them that delivery might take a while 'cos we couldn't find drivers at such short notice," recalled Vivian. "When I said that I might only be able to send the drinks to them in the middle of the night, they all said that it was fine and told me that I could leave it outside their doors if they were asleep. That definitely helped us a lot."
During the Circuit Breaker, she also introduced sandwiches into the menu to pivot the business and has been collaborating with other local brands such as bakery Mdm Ling and food biz fullstop, which is owned by Mediacorp artiste Kele.

"We help each other out by offering bundle deals or delivery specials, and response has been very positive, said Vivian, who has started hawking her teas on live streams as well.
With so many things to tend to, we're not surprised to learn that Vivian intends to step back from showbiz "as much as possible".
"I've spoken to my manager about this and I said that I would have to look at the scripts first before I decide if I want to take them on," she shared. "Every artiste has their own plans for their career and you would know what type of roles are suitable for yourself at certain points in your life. More importantly, filming has to fit into my schedule because everything needs to align for me."

She added: "What I'm focusing on now is my business. We've been open for about three years and it was an uphill task to get ourselves off the ground. I also have a lot of loyal staff who have done a lot for me from the start, and that's why I want the business to do well and grow so that it'll benefit these staff members in the future too."
The Heartland Hero is now available on demand for free on meWATCH.
It airs weekdays at 7.30pm on Ch 8.
Photos: Vivian Lai/Instagram