Wang Lei Tears Up While Recalling How Marcus Chin Helped Him When He Was Broke & Jobless
According to the getai star, when he first entered showbiz, his clothes were all given to him by Marcus.
The latest episode of Mediacorp talk show Hear U Out, which featured Quan Yifeng sitting down for a candid chat with Marcus Chin, had some pretty interesting revelations that even the latter's long-time friends weren't aware of.
Host Juin Teh called up four of Marcus' showbiz pals — Wang Lei, Dennis Chew, Mark Lee, and Chen Biyu — to share their thoughts on the veteran star on this week's #JustSwipeLah, and as it turns out, they didn't know that he was completely broke when he came back to Singapore from Malaysia after breaking up with his mistress and baby mama Eileen Cheah in 2011.
"I was shocked," said Wang Lei. "Marcus has never borrowed money from anyone until today. At that time, things were already quite stable for me so I would've helped him without hesitation if he had reached out to me. I would even have given him all my regular [getai] gigs. If I had S$1,000, I would've lent him S$900."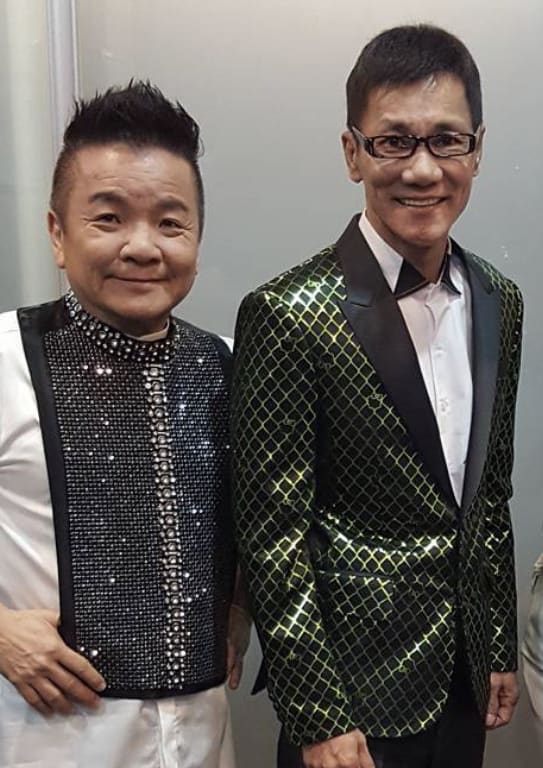 Wang Lei's loyalty stems from the fact that Marcus had given him a helping hand when the former was struggling financially in the past.
"When I first entered the industry, all my clothes and shoes were given to me by him. The first branded piece of clothing I ever owned is this T-shirt, which Marcus gave to me in 1998," he shared, showing off a yellow tee. "I still wear it to this day."
He also recalled being at the "poorest and lowest point" in his life, where he didn't even have S$400 to pay his children's nanny.
"[Marcus] knew about this and invited me to sing at a charity show," said Wang Lei. "I thought I'd get S$50 at the most, but after my performance, he gave me a red packet with S$600 inside. After that, I started seeing him as my father — I told him that I would include his name on my ancestral tablet! (Laughs)"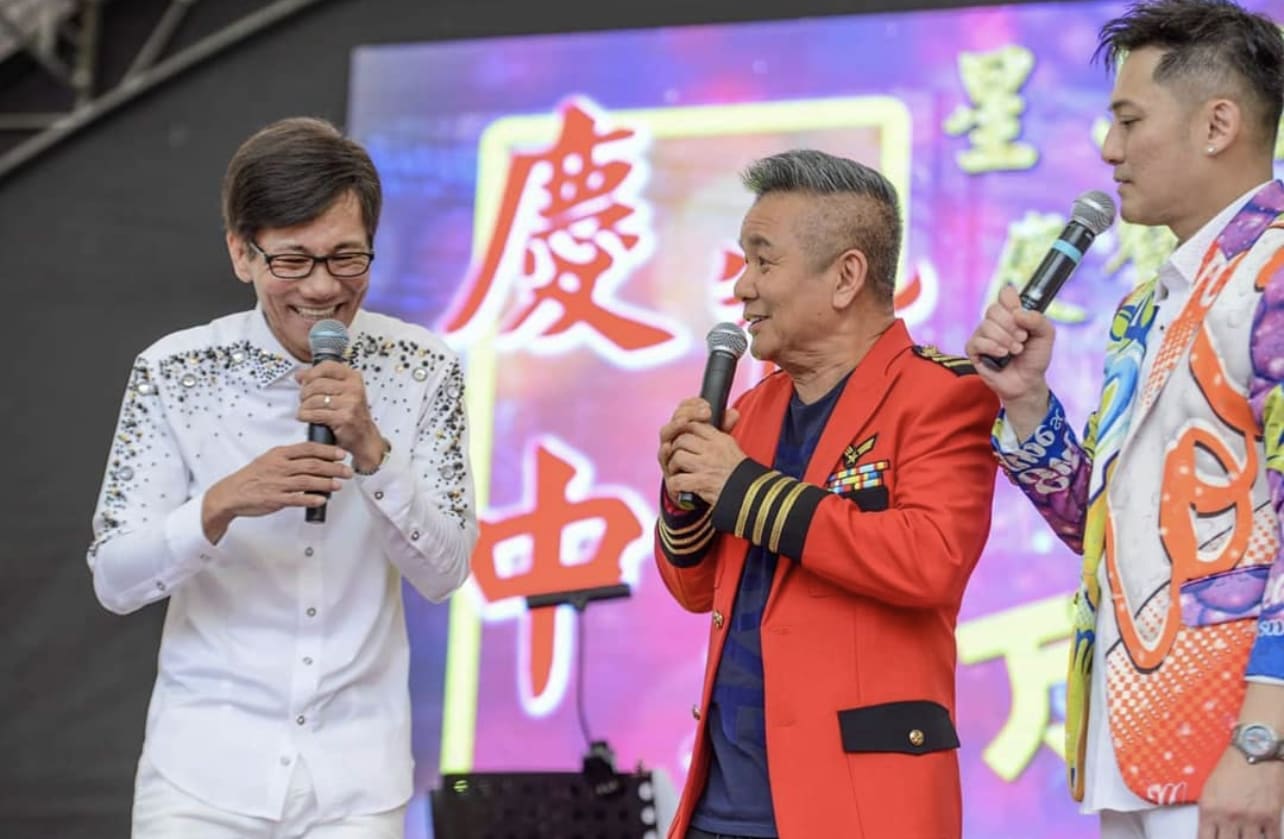 Things took a more emotional turn when Wang Lei, who has now found success not just as a getai singer but also a live streamer, declared that he wouldn't be who he is today if not for Marcus.
"When I was going through a rough time and needed help, Marcus showed up and brought me to perform at concerts, record albums, and shoot comedies, and I was able to make more than I usually did from my own gigs at that time," said Wang Lei, choking up and wiping away tears.
"He gave me all those jobs when I needed money the most, 'cos I was unemployed at that time," he continued. "He knew I was poor and would always give me clothes and shoes to wear. Although my life is more stable right now, I still really wanna thank him for helping me out back then."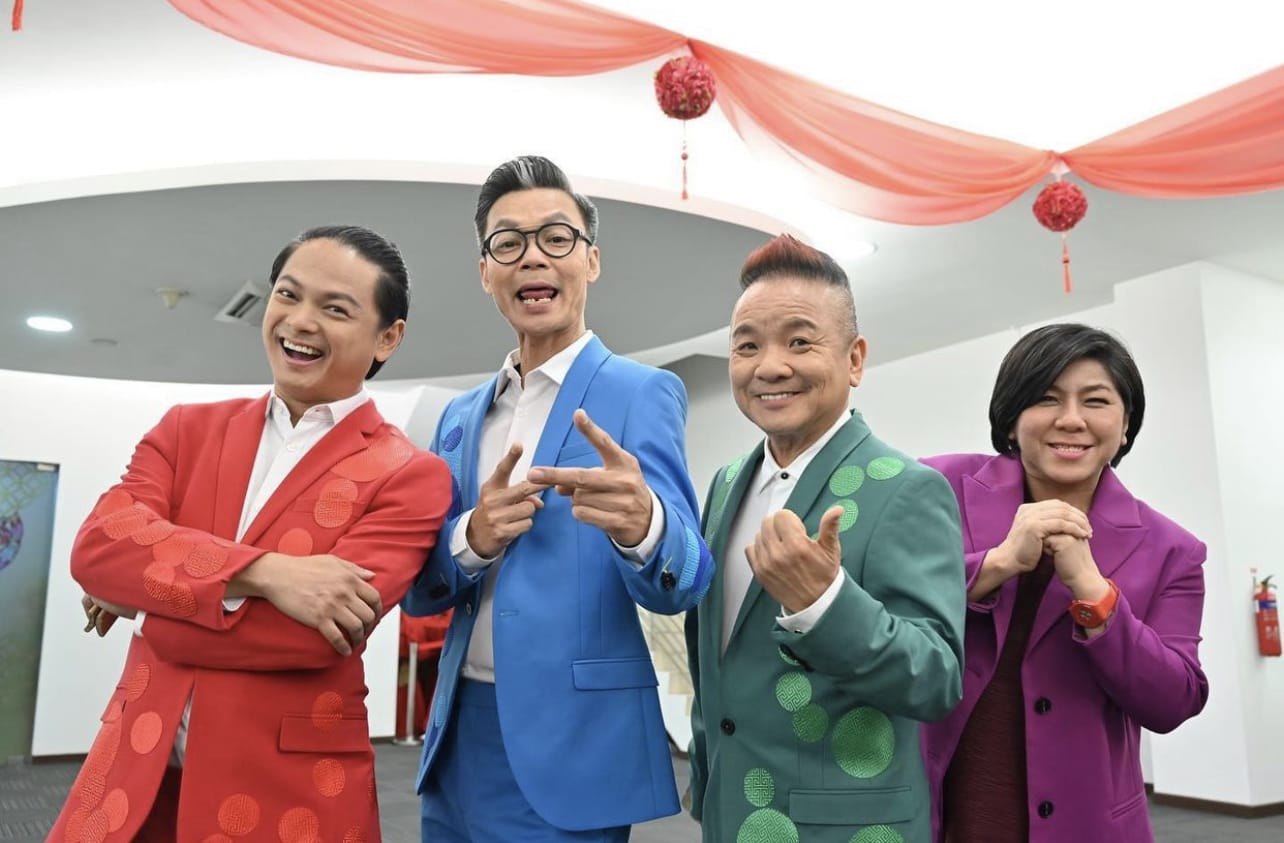 Despite having to fork out S$5,000 a month in alimony and child support, Marcus still hasn't stopped being generous to his friends.
In Part 1 of his Hear U Out interview, he revealed that he's been treating his Love 972 Breakfast Quartet co-hosts Dennis, Mark, and Biyu to breakfast five days a week for the past seven years.
After doing some quick calculations, it was estimated that he has spent S$21,000 on "those three good-for-nothings", as Marcus 'lovingly' described them.
"He mentioned how pitiful he is and yet he still volunteers to buy us breakfast every morning, so is he hinting that we should stop asking him to buy us breakfast?" Mark chuckled.
According to Dennis, Marcus is the one who would always ask them what they want to eat, so they "stopped being shy about it". "I would tell him, 'Da Ge, I feel like eating lor mee', and Biyu would say she wants fried bee hoon, so Marcus would go and queue for it. (Laughs) But I'm really touched!" he said.
Watch the full episode of #JustSwipeLah​​​​​​​ below: