Wang Xiaofei Removes All Trace Of Barbie Hsu From His Douyin, Netizens See It As A Sure Sign That The Couple Are Divorced
We all know how accurate these social media gestures are.
Back in June, 44-year-old Barbie Hsu announced that she had filed for divorce from Chinese businessman Wang Xiaofei, 39. The split was said to be partially attributed to his penchant for posting disparaging comments about Taiwan on Weibo, which Barbie found unacceptable.

However, Xiaofei and those close to the couple, including Barbie's mum, have continued to deny that the divorce is for real, claiming that the actress was just lashing out in anger.

Now these divorce rumours have been reignited again after it was discovered that Xiaofei has deleted all trace of Barbie from his DouYin account.

He also changed his bio on the app to read 'Hsi-Yueh's dad". Hsi Yueh is his six-year-old daughter with Barbie. The couple also has a four-year-old son named Hsi-Lin.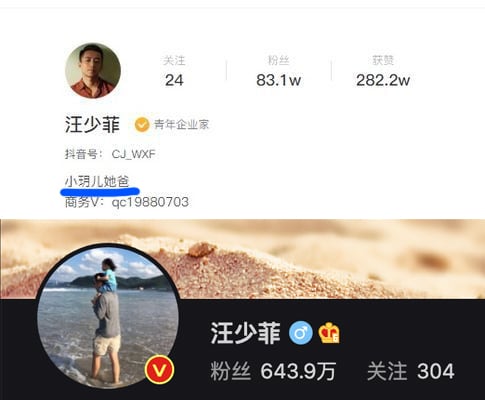 Xiaofei is also now known as 'Wang Shaofei' on social media. On Nov 5, he explained on Weibo that Shaofei is actually his birth name.
According to the businessman, his name was mistakenly registered as Xiaofei by the staff who misheard his name while issuing him his ID .

Barbie also mentioned that "Xiaofei sounds a lot better than Shaofei", which is partly why he never got down to correcting the blunder.
Now netizens are saying that him reverting to his birth is his way of "cutting all ties with Barbie".
In addition, Xiaofei's F&B entrepreneur mum Zhang Lan, who previously claimed that her son and daughter-in-law are not getting a divorce , has been liking comments about the Xiaofei-Barbie split.
Photos: PBE Media