Wang Xiaofei Undergoes 4th Quarantine This Year To See His Family; Says Wife Barbie Hsu Has Never Served Quarantine To Be With Him
The businessman, who is mainly based in China, also said their divorce rumours in June were a misunderstanding.
Now, there's been another development. Sort of.
Recently, Xiaofei revealed through a Douyin live stream that he is now back in Taiwan and is undergoing a two-week quarantine in the hotel that he and Barbie own.
According to Xiaofei, this is the fourth time he's had to be quarantined this year due to his frequent travels. He is mainly based in China for work while his wife stays in Taipei with their two kids, seven-year-old daughter Hsi-yueh and five-year-old son Hsi-lin.
During the broadcast, netizens took the opportunity to ask Xiaofei how things are between him and Barbie, to which he replied, "We are fine, there's no need to worry. What happened last time was purely a misunderstanding."
When a viewer asked why Barbie never goes back to Beijing with Xiaofei, he did not give a straight answer, only saying that since he had some free time between overseeing the opening of restaurants in China, he wanted to quickly return to Taiwan to be with his family.
However, he did admit that Barbie has never had to serve quarantine before in order to meet him.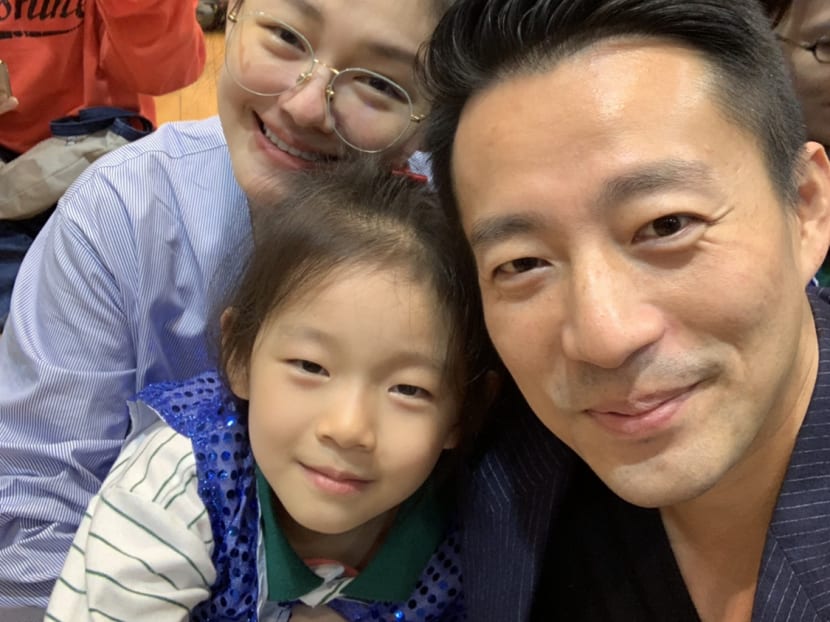 In an interview with Apple Daily on Wednesday (Sep 29), Barbie's mother confirmed that Xiaofei has been back in Taiwan for about a week and is expected to be out of quarantine in early October.
She also said that Barbie and the children are "very happy" that they can finally be reunited with Xiaofei.
As for the earlier reports about Barbie and Xiaofei's divorce, Mama Hsu brushed them off once again and reiterated that it's been a long time since the pair kissed and made up.
Photos: Wang Xiaofei/Weibo, Barbie Hsu/Instagram, 港剧辣评社/Weibo